Regular price
Rs. 1,269.00
Regular price
Sale price
Rs. 1,269.00
Unit price
per
Sale
Sold out
Designed to encircle your wrist in a luxurious style, this Garnet bracelet is also imbued with powerful healing properties. Said to promote prosperity and abundance, garnets were once thought to protect their wearers from evil spirits. Beautifully crafted, this bracelet is a timelessly elegant accessory and an ancient source of spiritual protection.
This beautiful, red garnet stone bracelet brings prosperity and abundance into your life. Wear this bracelet to amplify Garnet's healing powers of grounding and balancing energy, attracting success and abundance. Feel your empowered, passionate self shine!
All the crystals come with a how-to-use, charge, set intention guide, which contains all the information the individual needs to use the crystals.
Healing crystals are energy boosters, they show you the path to achieve desired goals. An individual need to embrace the path and work on it.
How fast the results come depends on an individual's hard work, efforts, and sincerity to achieve the goal.
Crystals carry universal energy in them, they help individuals to bring the needed change in their life in order to achieve their goals. Crystals are part of spiritual work; any spiritual work will take its own time, and the results are always dependent on individuals. 
View full details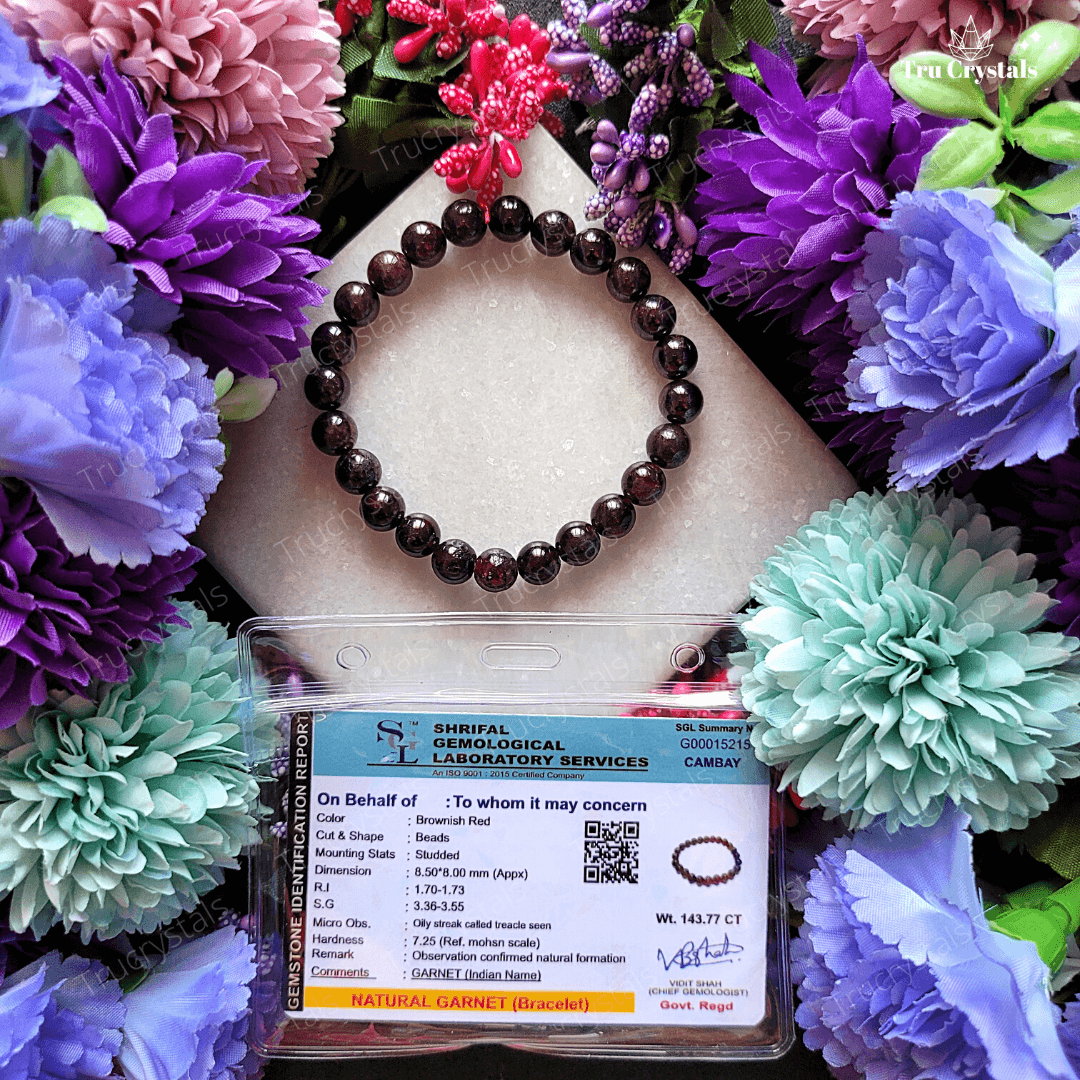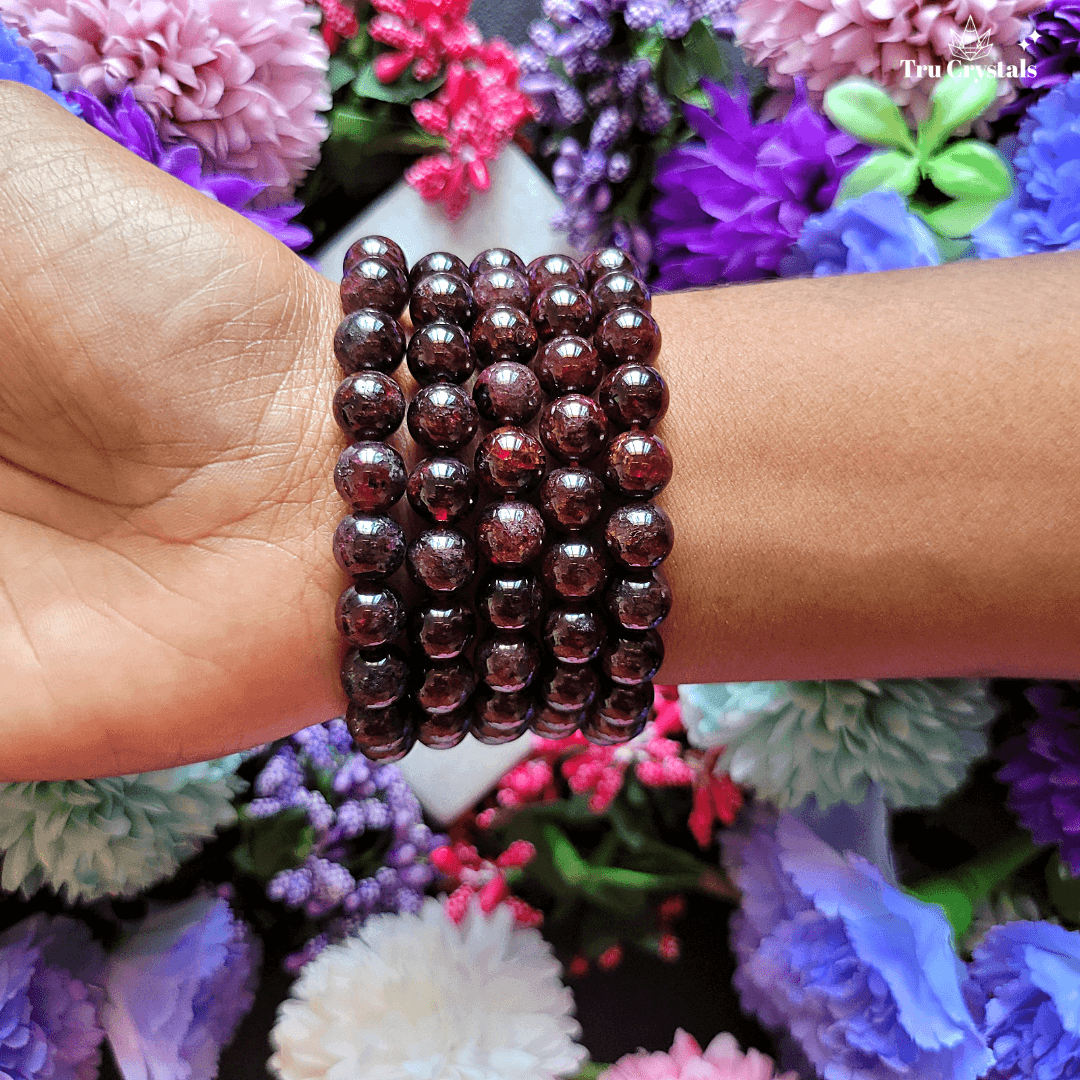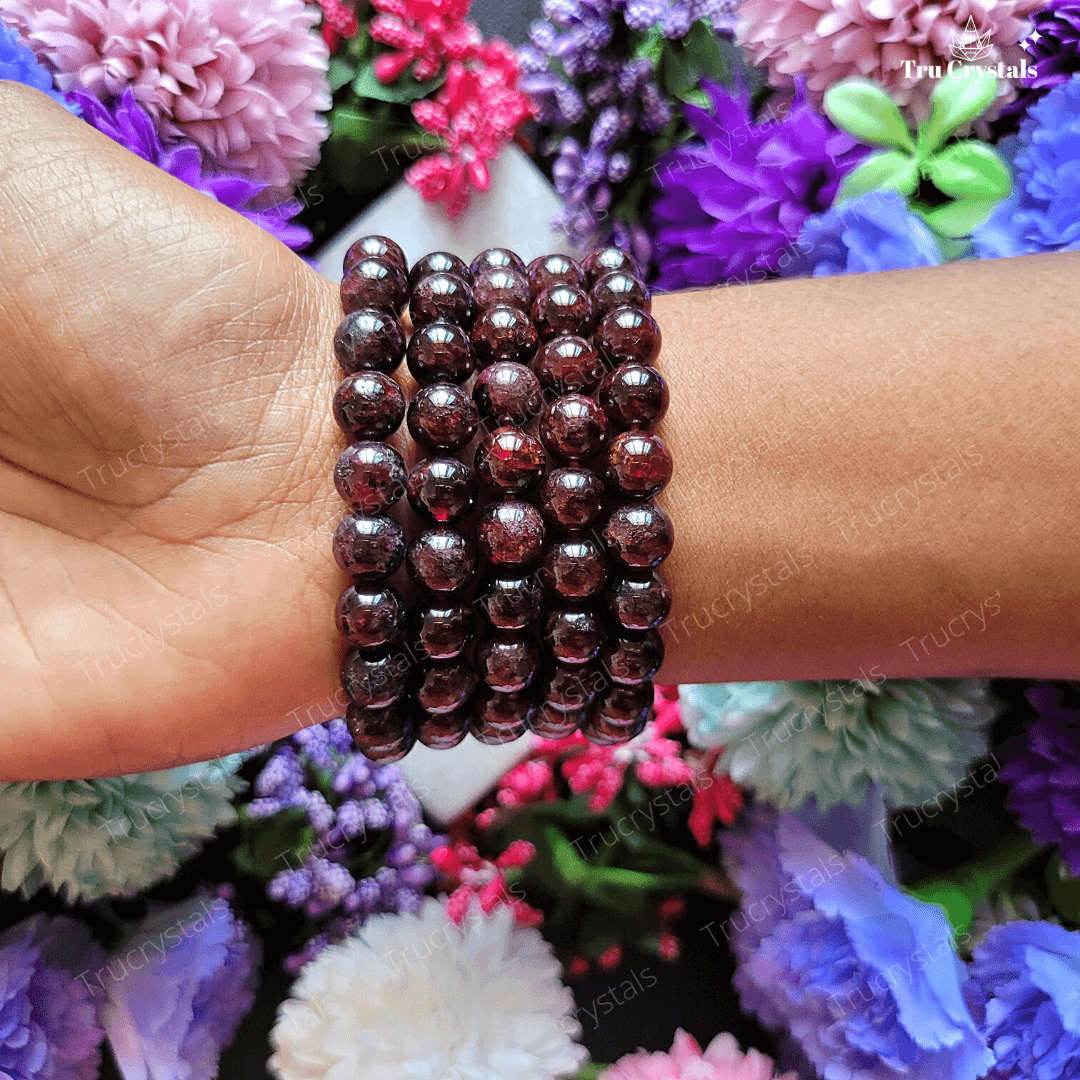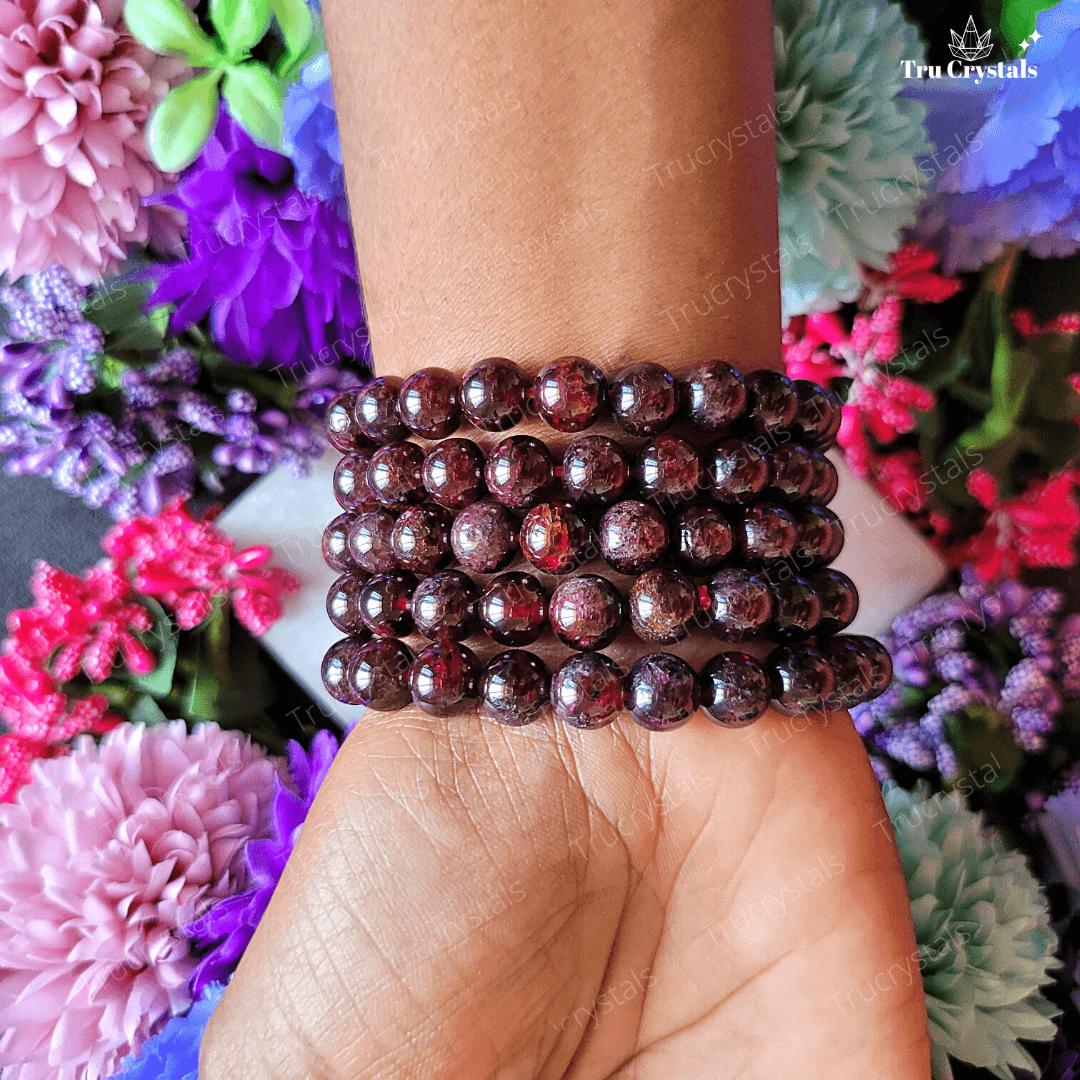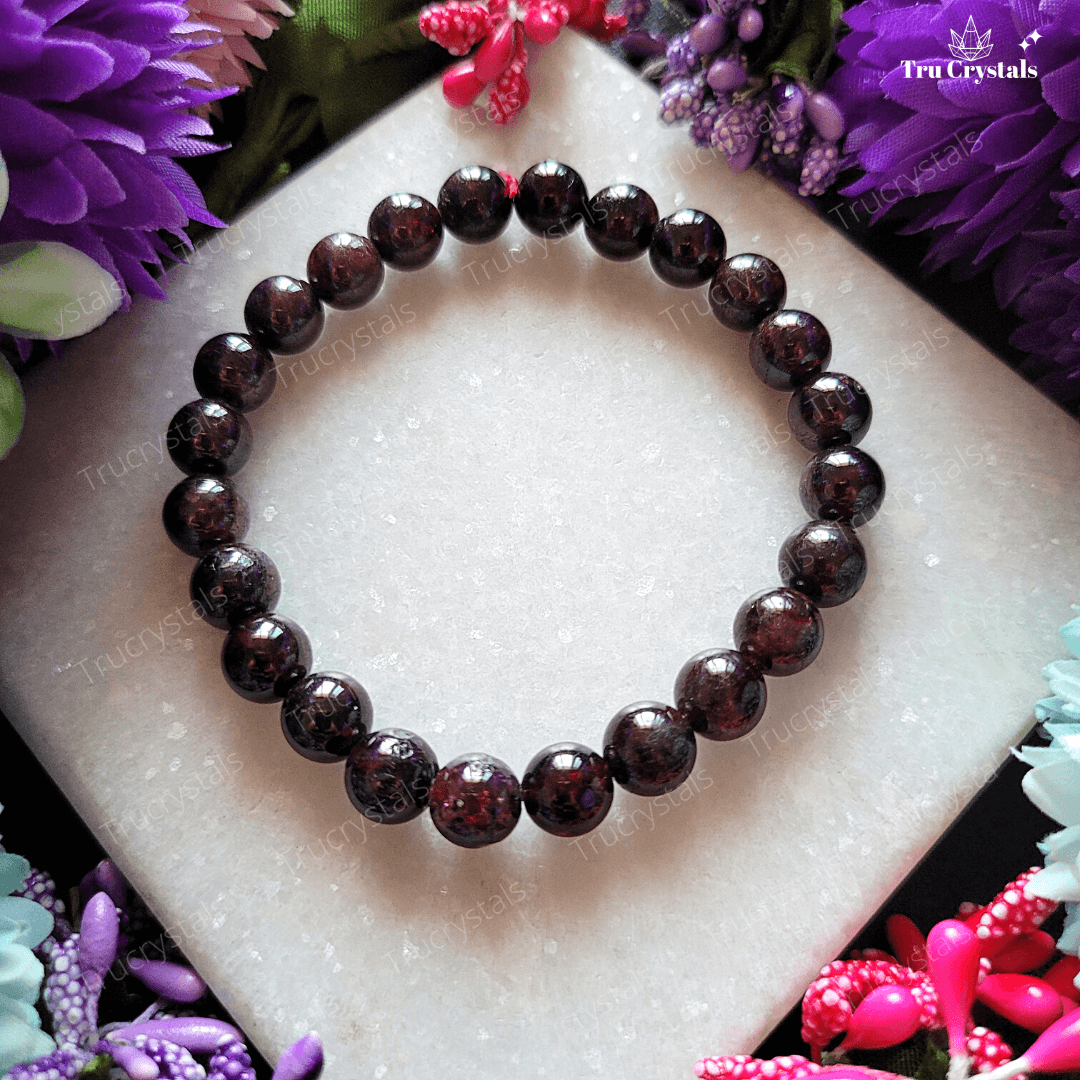 Energy healing
Peacefulness
Harmony In life
Happy & positive