Regular price
Rs. 1,359.00
Regular price
Sale price
Rs. 1,359.00
Unit price
per
Sale
Sold out
Introducing our Empath Protection Bracelet, a powerful and beautifully crafted piece designed to shield your sensitive soul from negative energies and enhance your overall well-being. Handcrafted with care and intention, this bracelet features a combination of potent crystals and a Tree of Life charm, creating a harmonious blend of protection and spiritual growth.

Hematite: This metallic gemstone is renowned for its grounding properties. It will help you stay rooted in the present moment and protect you from absorbing the emotions of others, allowing you to maintain your emotional balance.

Selenite: Known as a purifying crystal, Selenite acts like a guardian, cleansing your aura and surrounding environment of negative energies. It creates a serene atmosphere that supports inner peace.

Black Tourmaline: A powerful shield against negative energies, Black Tourmaline forms a protective barrier around you. It deflects negative thoughts and emotions, allowing you to maintain your empathic gifts without being overwhelmed.

Fluorite: This calming and stabilizing crystal promotes mental clarity and emotional balance. It assists empaths in managing their emotions and encourages a state of calm, making it easier to navigate emotional situations.

Amethyst: This stone is renowned for its spiritual and intuitive properties. It enhances your connection to higher realms, helps you trust your inner wisdom, and provides a sense of protection, making it a perfect addition to this bracelet.

Tree of Life Charm: The Tree of Life is a symbol of growth, strength, and interconnectedness. It signifies the balance and harmony between all living things and reminds you of your roots, your spiritual path, and your purpose.

Whether you're an empath looking for personal protection or seeking a thoughtful gift for a loved one, our Empath Protection Bracelet is a meaningful and stylish choice. Each bracelet is made with high-quality, genuine gemstones and carefully selected for its unique energy. Wear it daily to harness the supportive energies of these crystals and find strength in your empathic abilities.

Embrace the power of the Empath Protection Bracelet and take control of your emotional well-being, knowing that you are shielded by the harmonious forces of nature and the Tree of Life.
View full details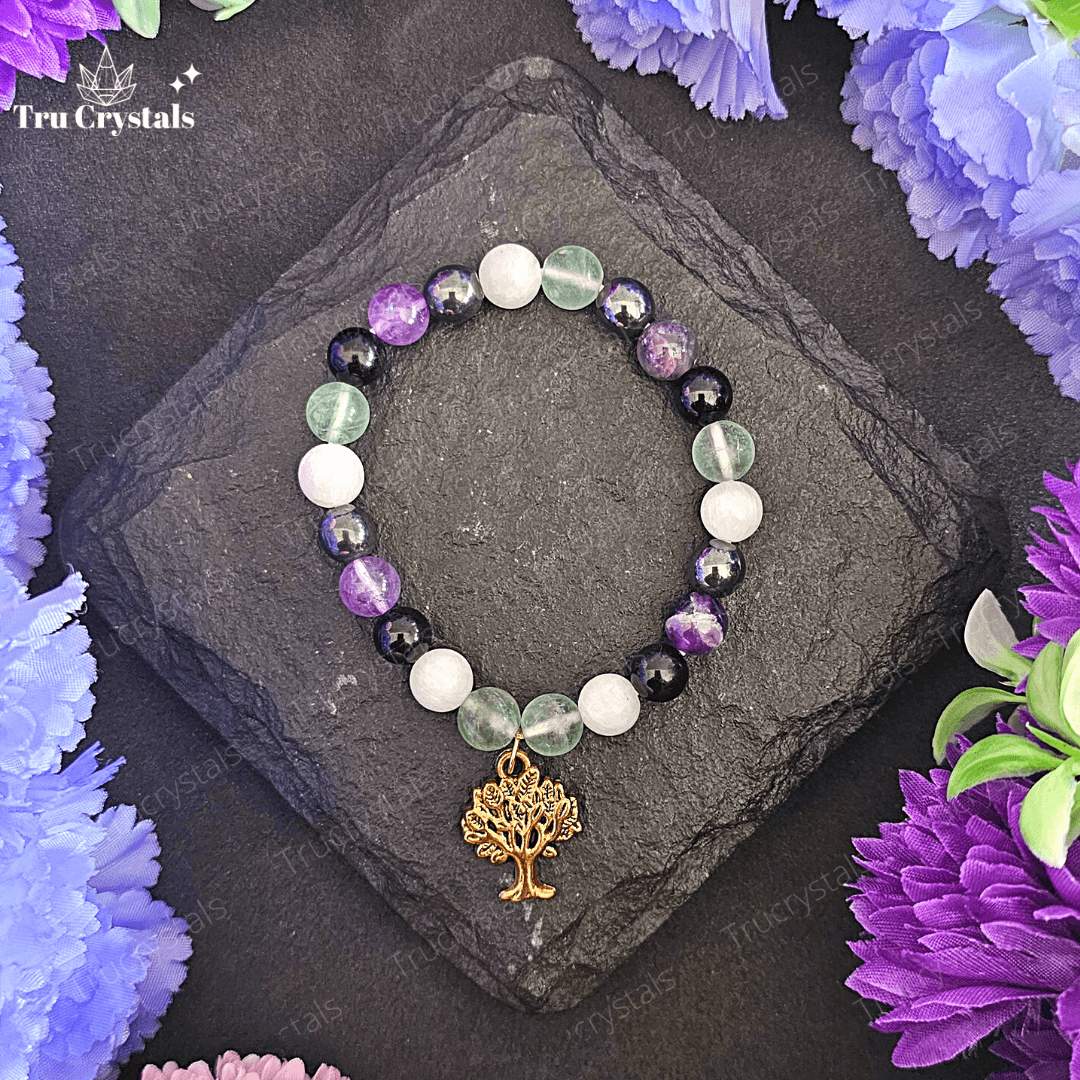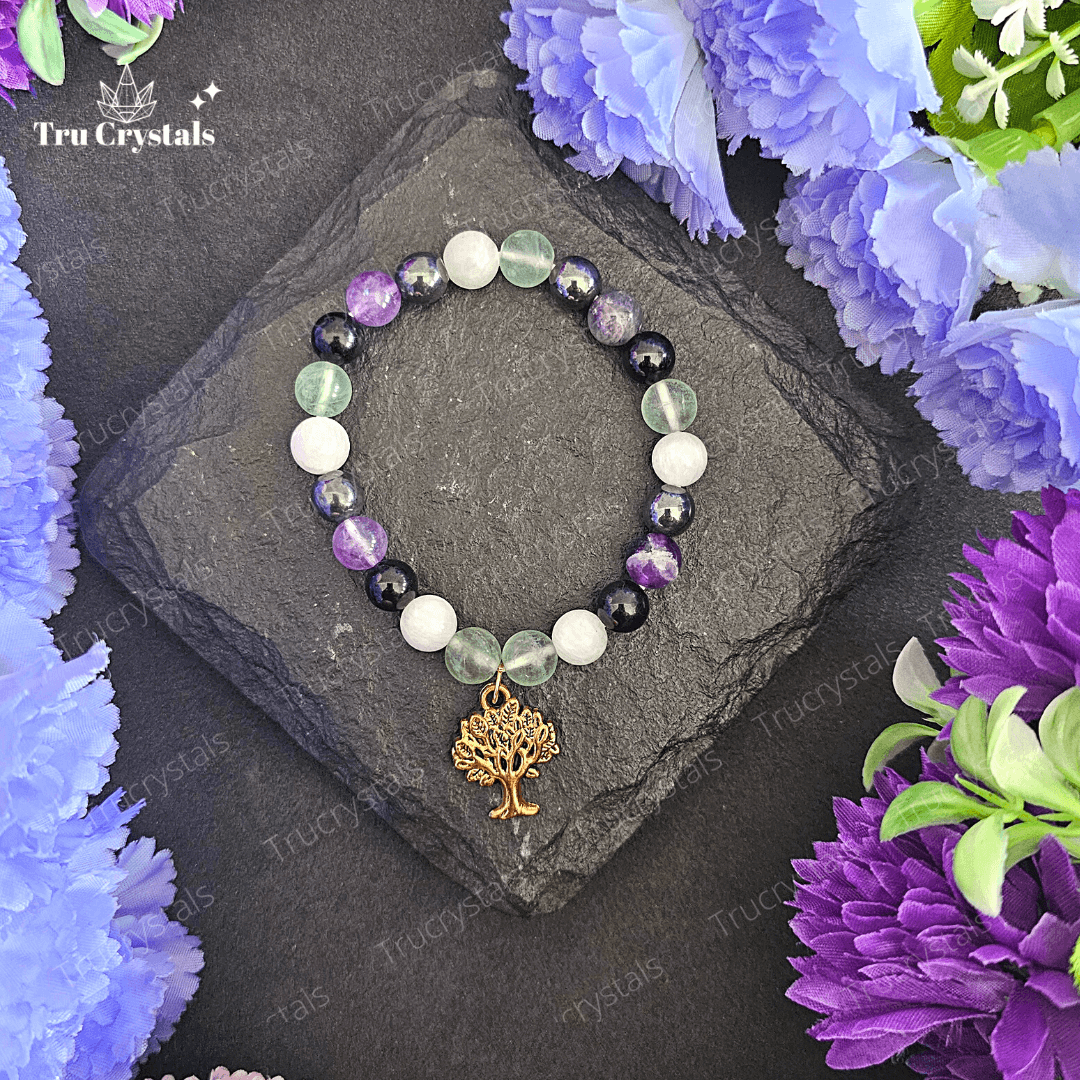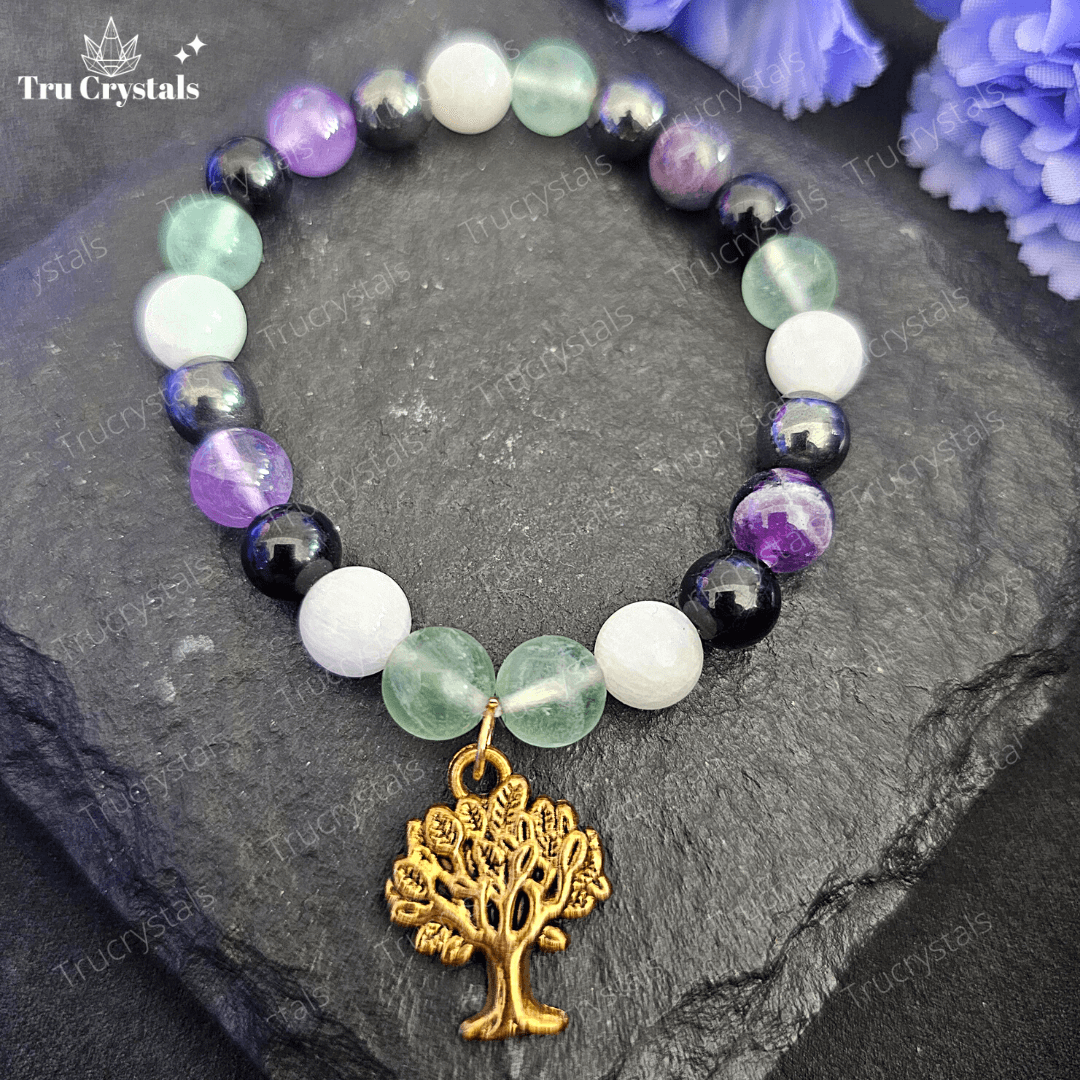 Energy healing
Peacefulness
Harmony In life
Happy & positive