Regular price
Sale price
Rs. 789.00
Unit price
per
Sale
Sold out
Desert Rose Selenite, also known as Gypsum Rose or Sand Rose, is a type of Selenite formed from a combination of water, wind, and sand. Sand becomes embedded in Selenite blades, while additions of water over time help form the signature "rosette" formation. 
Desert Rose Selenite is the perfect meditation tool that helps one stay grounded and balanced. This mineral activates our root, crown, and sacral chakras that assist in mental clarity and focus, manifestation, and self-expression, and unlocking our divine will. It's the perfect stone to place at your bedside, workspace, or meditation room as it helps cleanse one's aura and environment.
The rose will charge and cleanse other crystals when placed around them. Desert Rose is a stone for anyone who feels as though they need a constant rejuvenation of energy. They work on a very high, energetic vibration that helps realign one's chakra system. Removing blockages between chakras will help ease the flow of energy within.
You will receive 1 Rose
All the crystals come with a how-to-use, charge, set intention guide, which contains all the information the individual needs to use the crystals.
Healing crystals are energy boosters, they show you the path to achieve desired goals. An individual needs to embrace the path and work on it.
How fast the results come is dependent on an individual's hard work, efforts, and sincerity to achieve the goal.
Crystals carry universal energy in them, they help individuals to bring the needed change in their life in order to achieve their goals. Crystals are part of spiritual work, and any spiritual work will take its own time and the results are always dependent on individuals.
View full details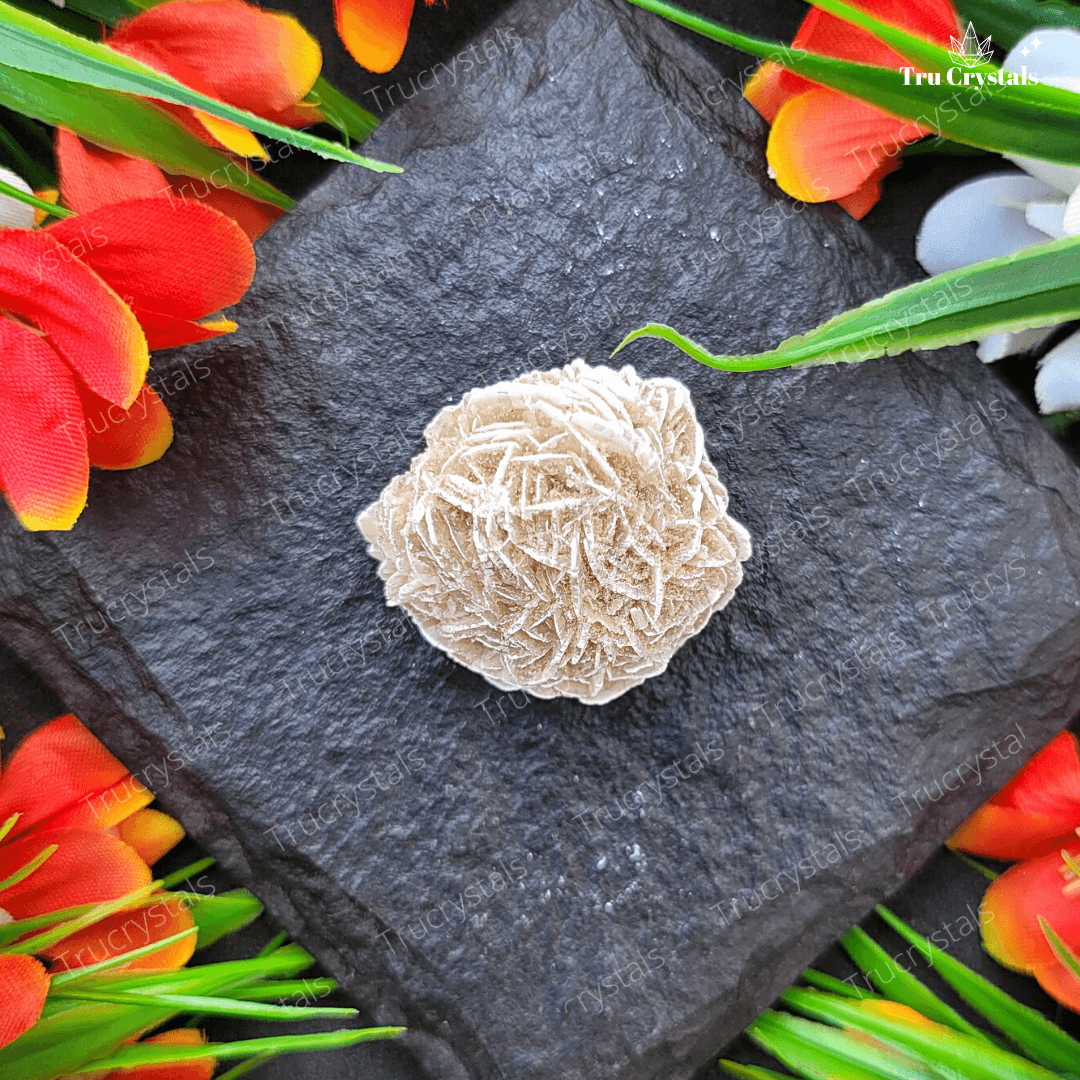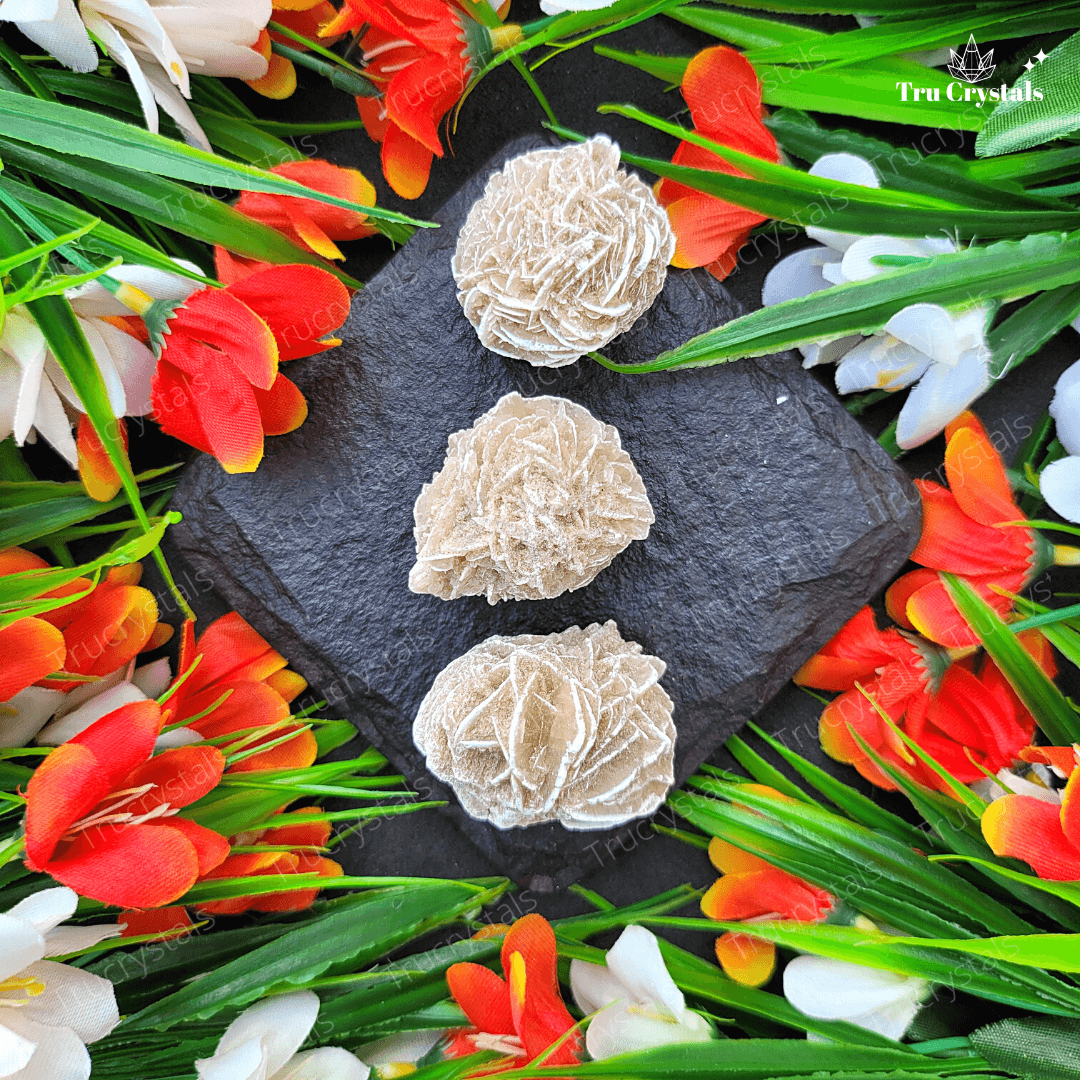 Energy healing
Peacefulness
Harmony In life
Happy & positive