Regular price
Rs. 1,269.00
Regular price
Sale price
Rs. 1,269.00
Unit price
per
Sale
Sold out
Are you one of those who is struggling hard to get away from your addiction? Then this bracelet is all you need.
Made with carefully chosen crystals that are known to help you away from the addiction you have developed. Whether it is alcohol, smoking, substance, or any other form of addiction this is going to help you find new life and ways to get away from the dangerous habits you have been attached to. 
 The crystal used in this bracelet are as below,
Tiger's Eye offers tranquil and soothing energy that helps melt away stress and helps you stay sober and overcome addiction. It also helps you go with the flow instead of letting your addictions run your lives. This is a very inspirational stone, especially when it comes to enhancing self-confidence. When you feel more confident, you are less likely to let addiction take over. And this sobriety crystal also brings mental focus.
Carnelian is always a favorite crystal for maintaining sobriety. It gives you the power to break your bad habits. It is a very powerful tool for getting rid of our addictions and remaining sober. An excellent healing stone for courage and creativity, Carnelian helps you overcome confidence and self-worth issues, which are two of the main causes of addiction in the first place.
Amethyst is probably the most popular sobriety crystal. Throughout history, it's been known as The Stone of Sobriety because it was thought to ward off temptation. Deeply cleansing, Amethyst for sobriety purifies negative energies. And you may also use Amethyst for protection. 
Citrine is a great crystal for sobriety. It has the power to let the user regain control over his life. Addiction is all about self-control and this healing stone for addiction can surely help you take control of your mind and body. 
Chrysoprase instills a state of grace, giving you a sense of being part of the Divine oneness of life. It helps you to overcome compulsive or impulsive thoughts and behaviors and turn your attention to positive things. Helping you to align your ideas with your behavior. Chrysoprase helps you to look at the motives of your ego in the past and present and how they've affected your development.
Clear Quartz a master healer by itself is known to intensify the energies of other crystals and amplify your intention. With a real intention of sobriety, this crystal makes sure you achieve what you are looking for. 
All the crystals come with a how-to-use, charge, set intention guide, which contains all the information the individual needs to use the crystals.
Healing crystals are energy boosters, they show you the path to achieve desired goals. An individual needs to embrace the path and work on it.
How fast the results come is dependent on an individual's hard work, efforts, and sincerity to achieve the goal.
Crystals carry universal energy in them, they help individuals to bring the needed change in their life in order to achieve their goals. Crystals are part of spiritual work, and any spiritual work will take its own time and the results are always dependent on individuals.
View full details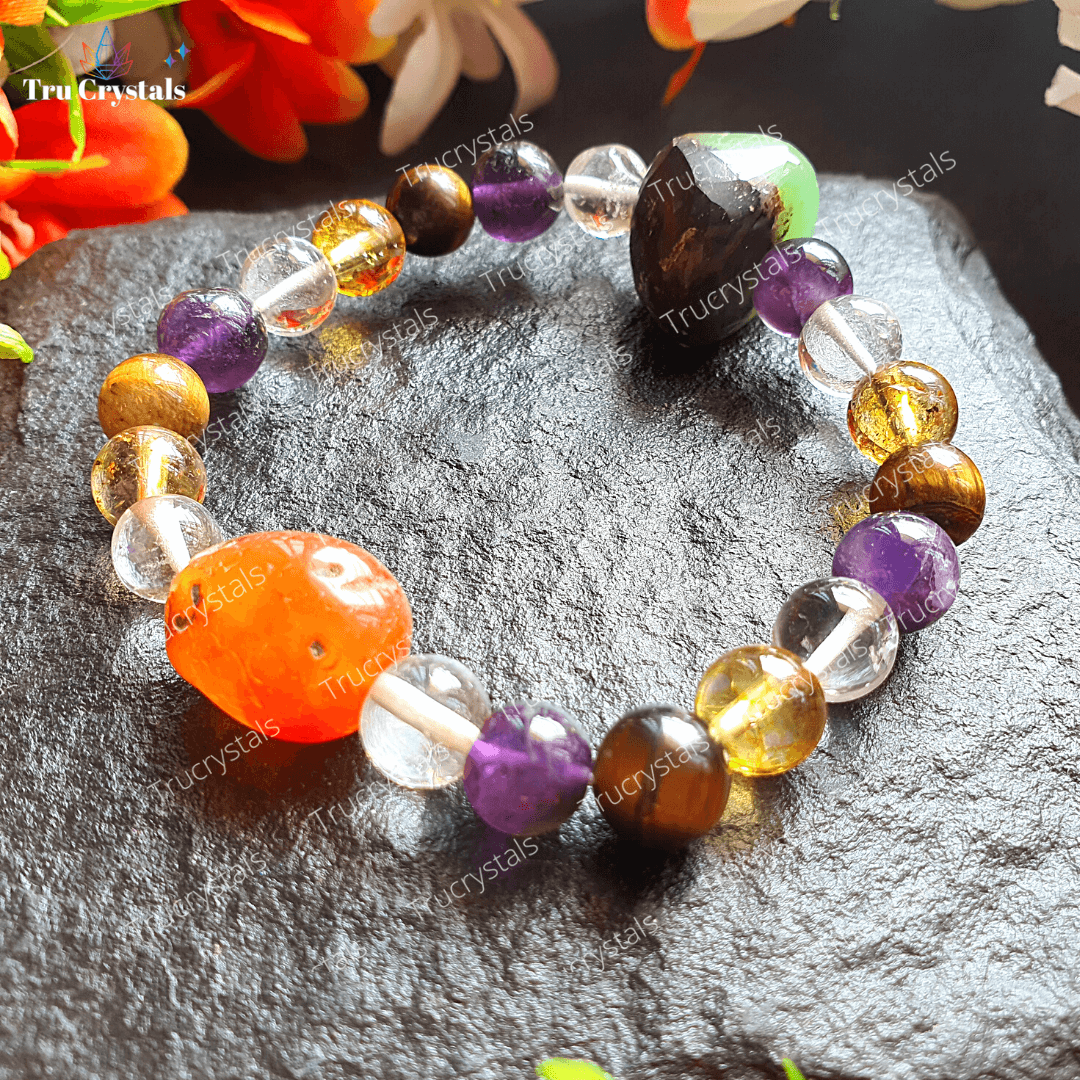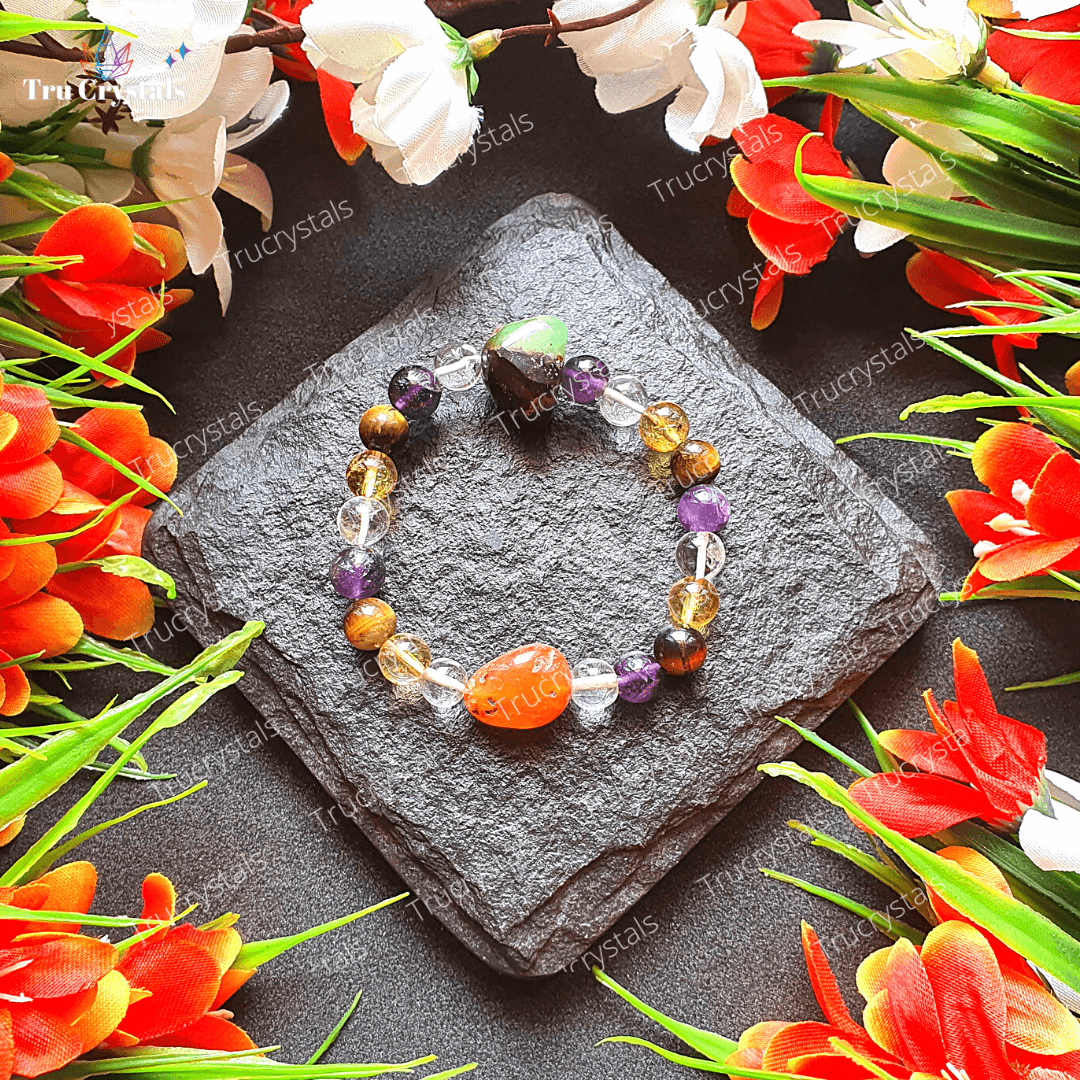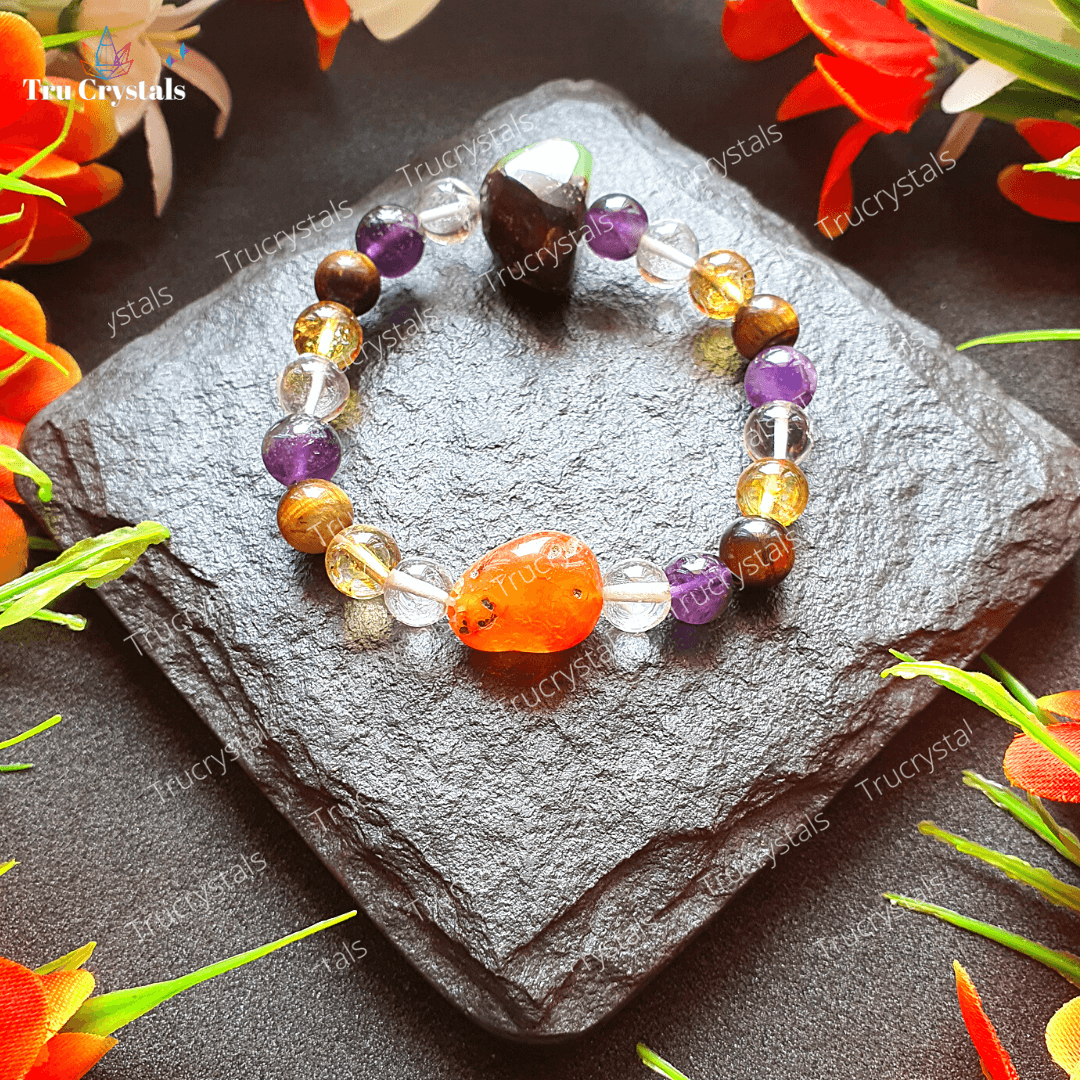 Energy healing
Peacefulness
Harmony In life
Happy & positive