Regular price
Sale price
Rs. 879.00
Unit price
per
Sale
Sold out
The Dalmatian Stone appeals to the child within us all, fortifying the spirit and encouraging a sense of playfulness. It is particularly beneficial for those who are overly analytical, returning some of the intellectual carefulness back into the physical joy of simply being. It has a grounding energy, supportive of family and loyalty, and has a calming influence on children and animals.
Dalmatian Stone encourages emotional harmony, strengthening family bonds and long-term friendships. It encourages team effort and cooperation at work. 
Children benefit on all levels from this beautiful stone, particularly at night to assure safe sleep and in preventing dreams of monsters and other nightmares. 
As a Jasper whose properties reflect its appearance, Dalmatian Stone is remarkably successful for calming, training, and healing pets, especially dogs. It is the perfect crystal to assist in turning your love of dogs into a profession, such as a breeder, trainer, or handler in any field, and for those who rescue injured or abandoned animals. It also assists in the ability to overcome an irrational fear of dogs. 
You will receive 4 Tumbles
All the crystals come with a how-to-use, charge, set intention guide, which contains all the information the individual needs to use the crystals.
Healing crystals are energy boosters, they show you the path to achieve desired goals. An individual needs to embrace the path and work on it.
How fast the results come is dependent on an individual's hard work, efforts, and sincerity to achieve the goal.
Crystals carry universal energy in them, they help individuals to bring the needed change in their life in order to achieve their goals. Crystals are part of spiritual work, and any spiritual work will take its own time and the results are always dependent on individuals.
View full details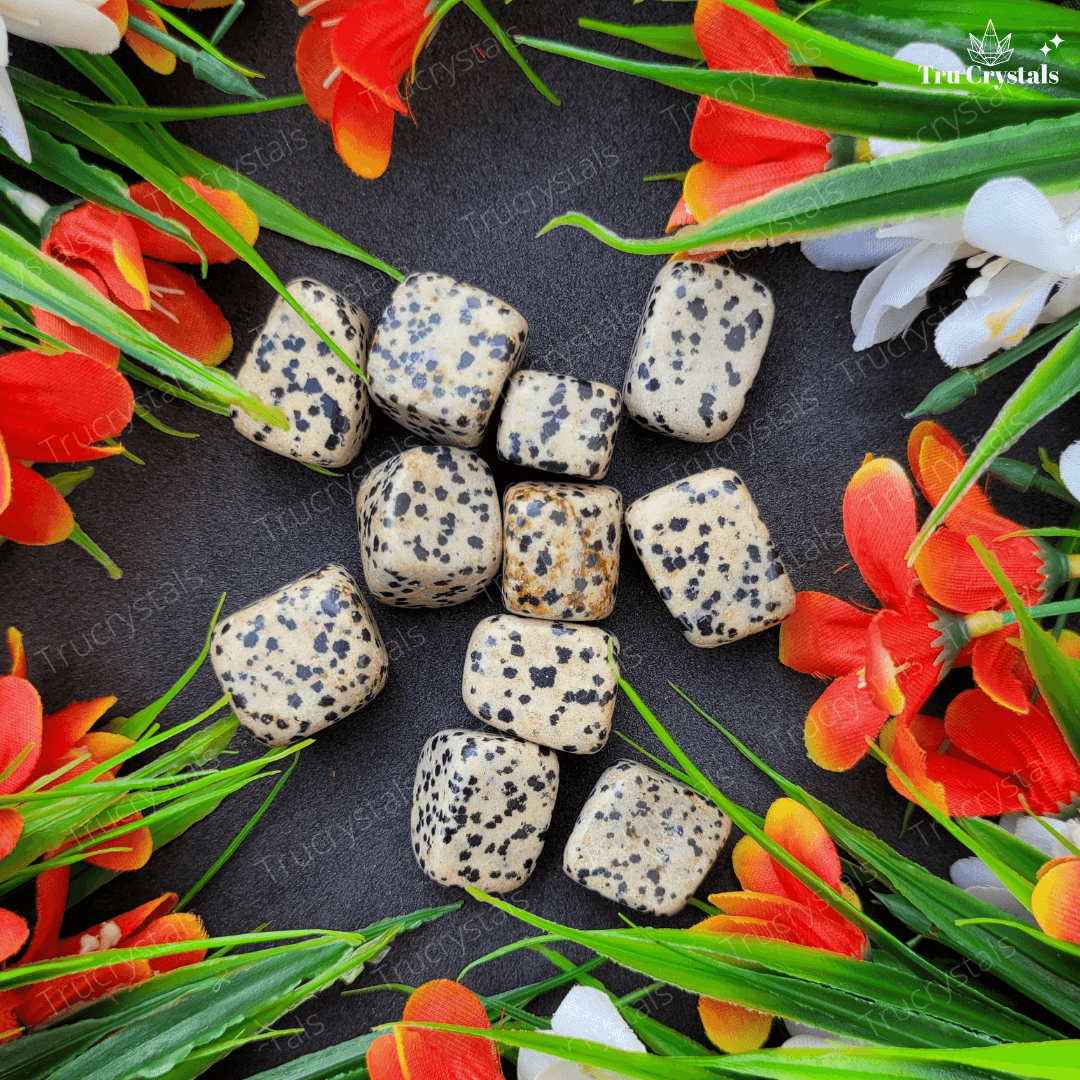 Energy healing
Peacefulness
Harmony In life
Happy & positive