Regular price
Sale price
Rs. 999.00
Unit price
per
Sale
Sold out
Now, you can design your own crystal bracelets with Trucrystals!
Choose any of the 5 crystals (6mm-sized beads) from the following list, mention your wrist size and we will get your bracelet done.
If you want to add any charms, you can add them from our charms section to your order.
Kindly note that the custom bracelet orders can't be returned/ replaced or canceled. Since we will be making bracelets specifically for you, we request you to take your time in deciding the crystals and size of your bracelets.  All our ready-to-buy bracelets listed in our store (in-house combinations) are of standard 7.5 inches and made of 8mm beads.
Custom bracelets also come with our standard packaging and guides. If you have anything extra that you want us to keep in mind during the process of making, you can always use our "Message To Seller" box in your cart.
All the crystals come with a how-to-use, charge, set intention guide, which contains all the information the individual needs to use the crystals.
The processing time for customized bracelets is 48 hours and shipment will be done post that. 
To ensure you receive the correct size and comfortable fit for your bracelet please follow this guide - the process of measuring your wrist is simple and straightforward.
Where do I measure my wrist?
Its personal taste as to where you wear your bracelet and on which wrist, so select the wrist which will be adorned by your beautiful bracelet, and measure where on either the side of the wrist bone that will feel most comfortable to you. 
Some customers will wear multiple bracelets or a watch on their wrist and the bracelet further up their forearm, so just consider this when measuring yourself for a strikingly colorful bracelet from Trucrystals.
How to measure your wrist?
Ensure your bracelet hand is facing up - palm fully open, this will make sure your wrist expands to its largest size

Wrap the tape measure around your wrist touching the skin but not pinching it

Read the size from your tape measure in inches
If you don't have a dressmaker's measuring tape, you can use a simple piece of string or a sheet of paper to wrap around your wrist, mark the string or paper where they meet, and simply measure the distance with a ruler.
View full details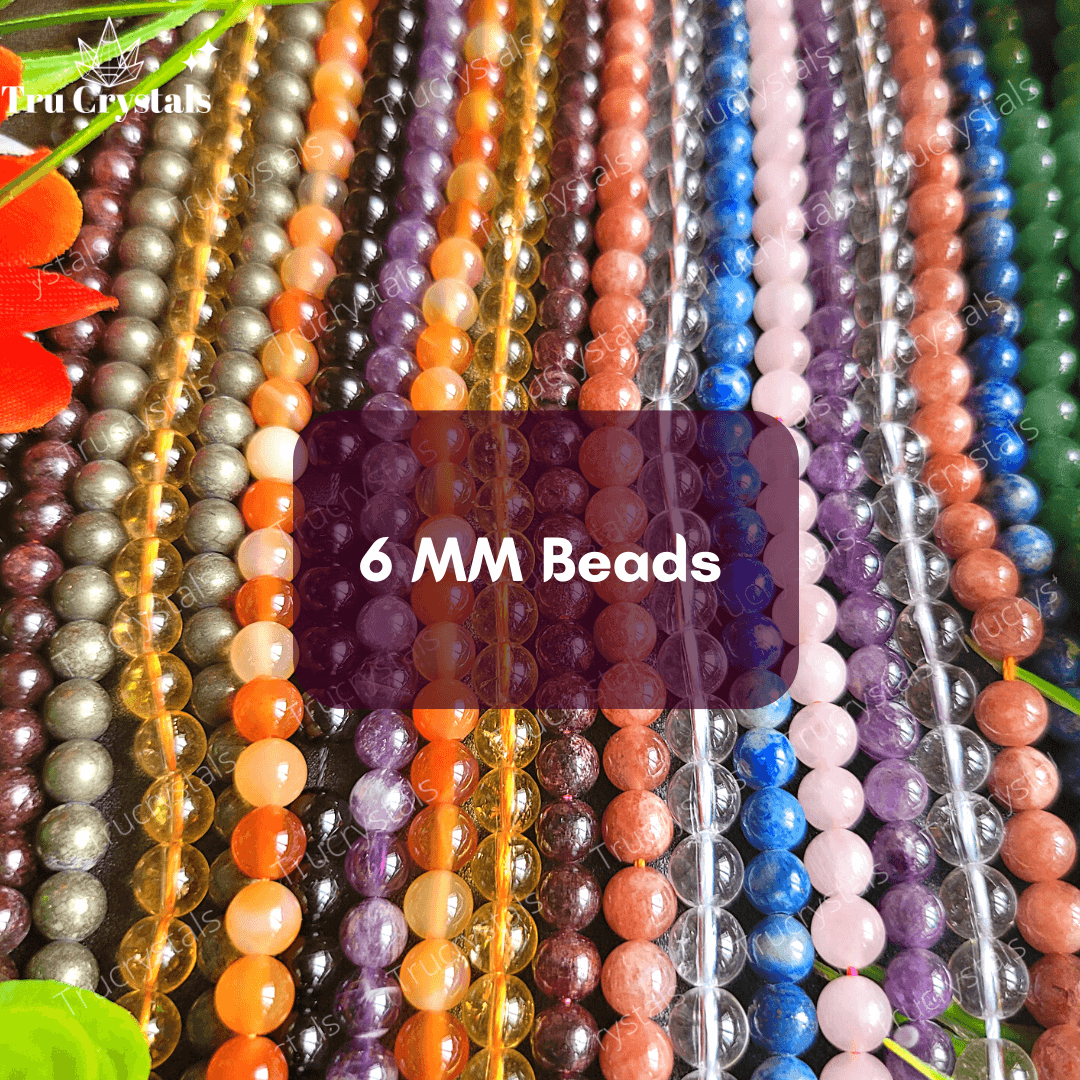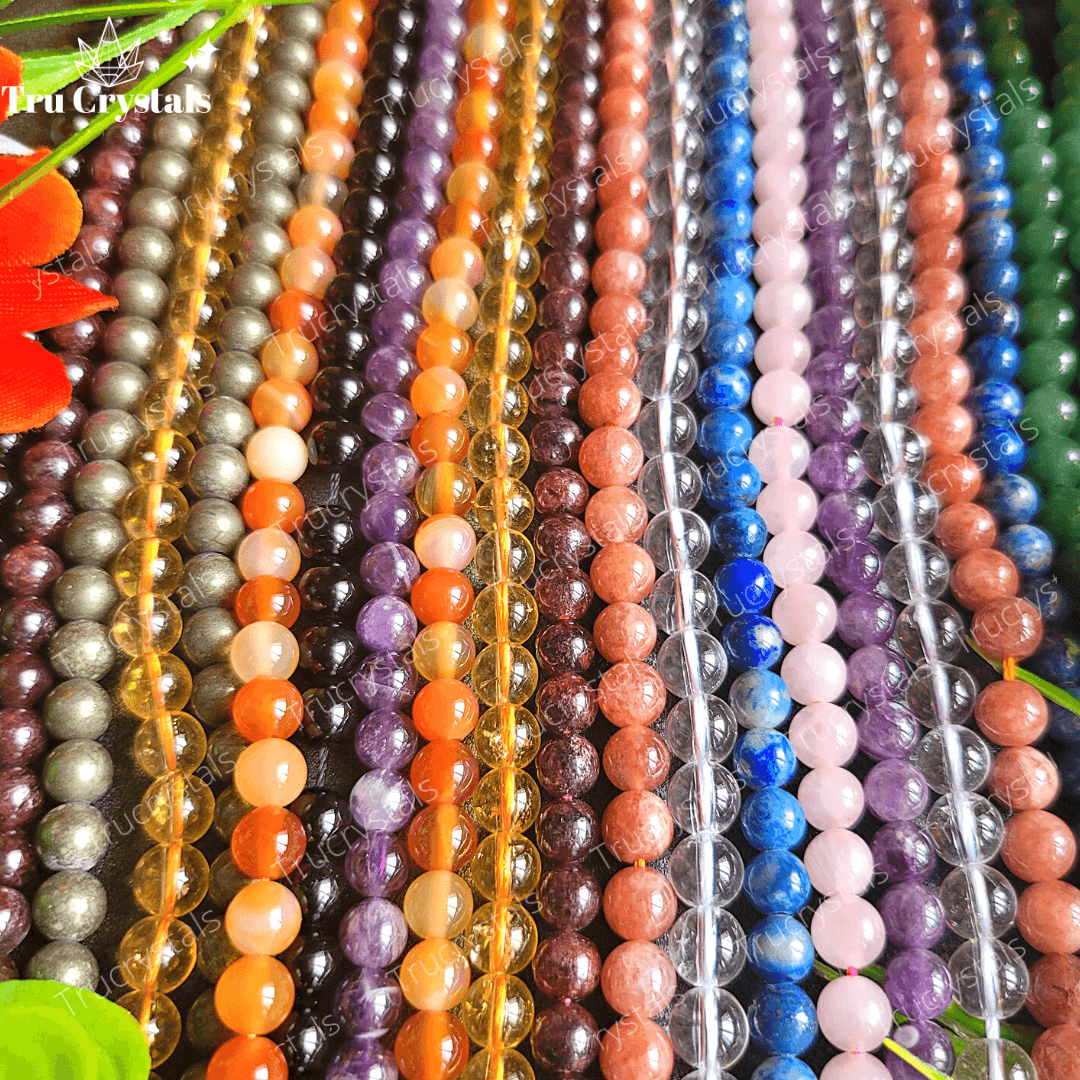 Loved it!
Love your crystals! I have been searching for genuine customised bracelets and found yours! The bracelet has been helping me a lot! The quality of crystals is also very good!
the quality is good and looks wise it as beautiful
from packaging to time till delivery every thing was good
Energising and positive
I love the variety of options you have and the customisation of bracelets. Recieved my products in superb packaging which other sites don't do. The scent from the box was divine which was decorated and seems to b cleansed also.Lovely! Shows the care and love they have for the crystals. No wonder when i wore them i felt energised immediately because the crystals seems to be happy themselves too which is what I believe. And the crystals were beautiful in themselves too. Lovely and i love them a lot. Have kept them in my altar to b cleansed again. Ordering again for my kid a bracelet too. Thank you so much trucrystals. Love and Light to you!
Energy healing
Peacefulness
Harmony In life
Happy & positive