Regular price
Rs. 1,899.00
Regular price
Sale price
Rs. 1,899.00
Unit price
per
Sale
Sold out
You will receive 1 Palm stone
Introducing our stunning Chrysocolla Palm Stone – a true marvel of nature, handcrafted to bring the beauty of the earth into your hands. This exquisite palm stone is a perfect fusion of elegance and serenity, embodying the enchanting allure of the Chrysocolla gemstone.

Crafted from genuine Chrysocolla (Origin-Peru), each palm stone is meticulously polished to showcase its vibrant hues and distinctive patterns. The Chrysocolla's mesmerizing blue and green tones intermingle gracefully, creating a captivating tapestry that resembles the serene colors of a tranquil ocean. No two palm stones are alike, making each one a unique piece of natural art.

But the Chrysocolla Palm Stone is more than just a feast for the eyes; it holds the power to calm and soothe the spirit. Known as a stone of communication and compassion, Chrysocolla is believed to promote harmony and understanding, making it the perfect companion for emotional healing and spiritual growth.

Its smooth and palm-sized shape fits snugly in your hand, allowing you to hold onto its comforting energy whenever you seek solace. Gently caress its surface during meditation to deepen your connection with your inner self and the world around you. Keep it close by your side to embrace a sense of tranquility and self-awareness throughout the day.

Beyond its spiritual properties, the Chrysocolla Palm Stone also serves as a beautiful addition to your home decor. Place it on your desk, nightstand, or any sacred space, and watch how its soothing aura transforms the atmosphere.

Whether you're an avid crystal collector, a spiritual seeker, or someone simply seeking a touch of natural elegance, the Chrysocolla Palm Stone is a timeless treasure that will inspire and captivate. Embrace the magic of the earth with this remarkable gemstone companion and unlock a world of inner peace and harmony.
View full details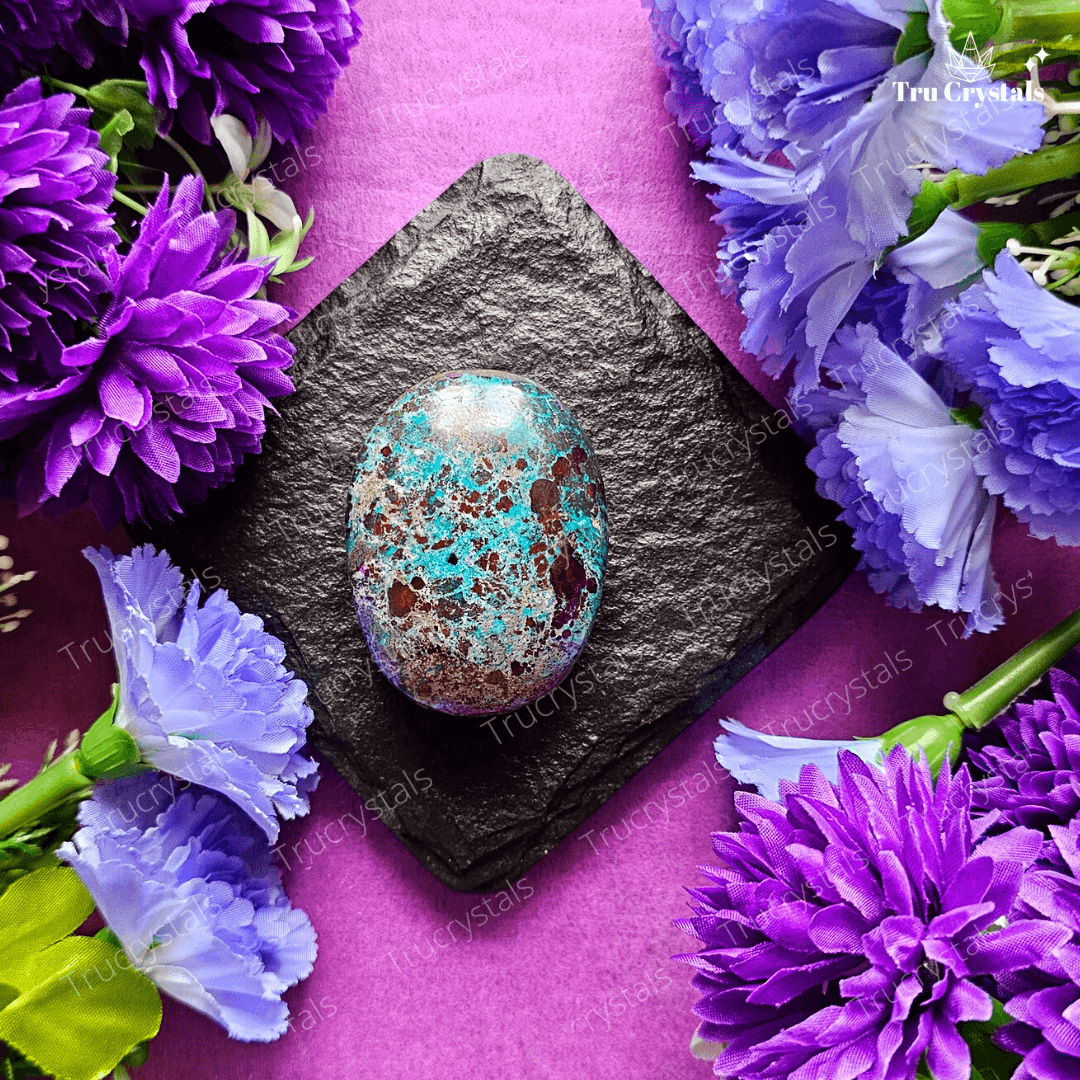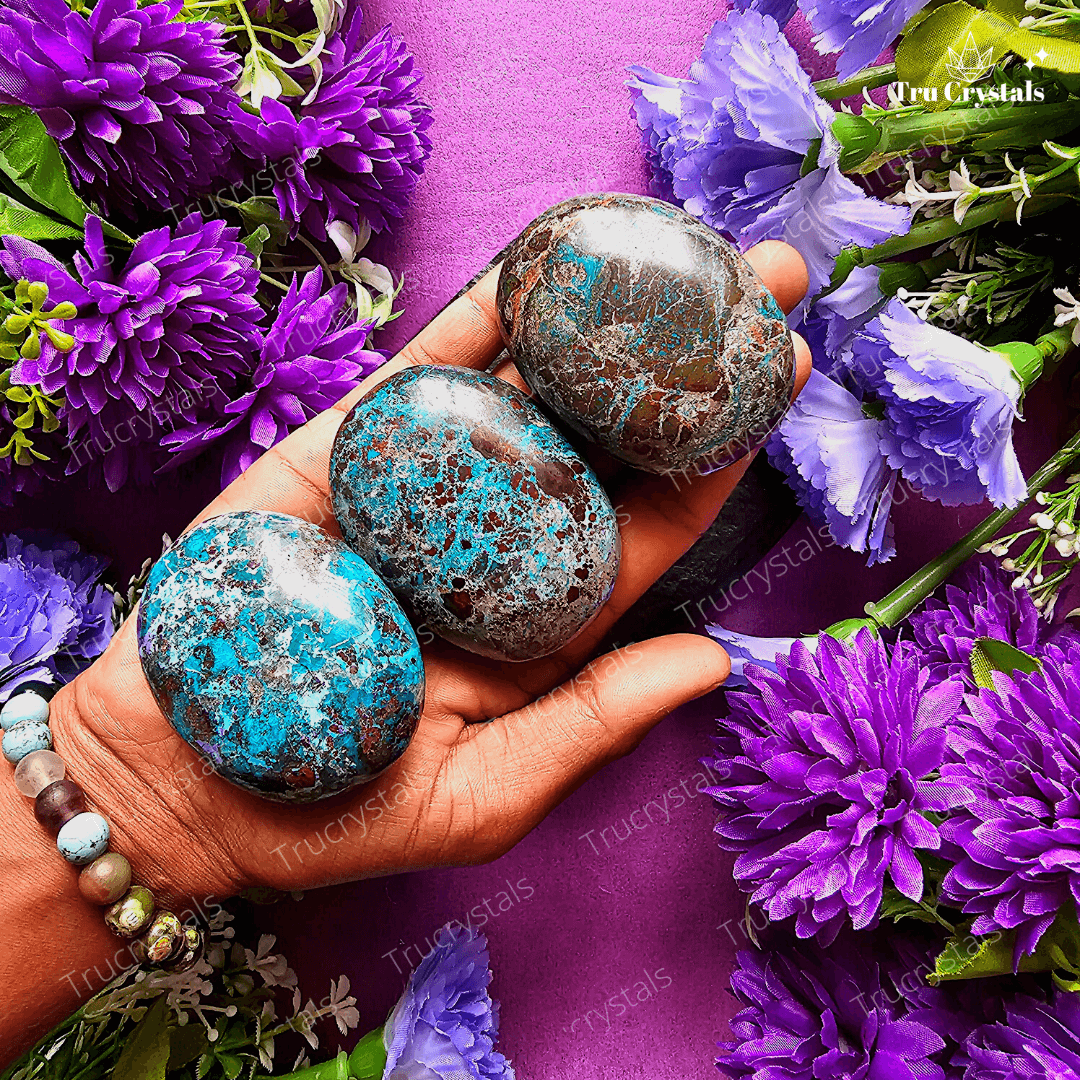 Energy healing
Peacefulness
Harmony In life
Happy & positive