Regular price
Sale price
Rs. 999.00
Unit price
per
Sale
Sold out
Tumbles Origin Indonesia.
Bumble Bee Jasper is one of the most unusual and beautiful-looking stones you can find in our world.
Originating only inside the volcanoes of Australia and Indonesia, the Bumble Bee Jasper is a very unique and hard to find.
Having this stone in your possession will enable you to pick out the best opportunities for yourself and your family.
Bumble Bee Jasper will also enable you to become much more susceptible to change and new surroundings.
This will help you break away from your comfort zone and explore avenues that you previously wouldn't have and you never know, one of these avenues might just change your life!
If you've found yourself becoming a victim of unusual circumstances then you can use this stone to help rectify all such situations. This is a beautiful motivational stone carrying the yellow ray of vitality and optimism. It is thought to be very supportive during times of stress or depression. Also, it can help us to see new possibilities and feel confident to express our adventurous spirit.
You will receive 2 tumble stones
All the crystals come with a how-to-use, charge, set intention guide, which contains all the information the individual needs to use the crystals.
View full details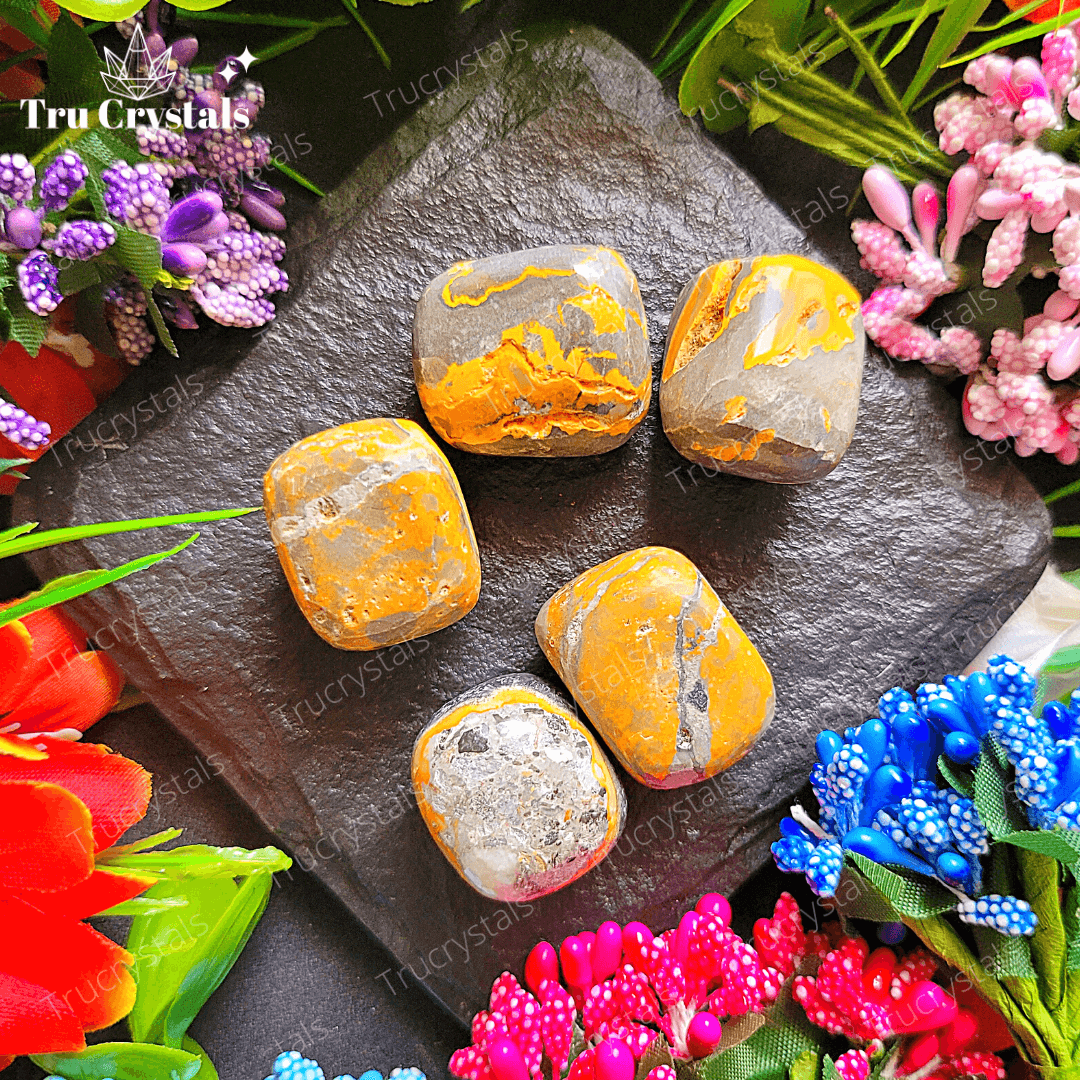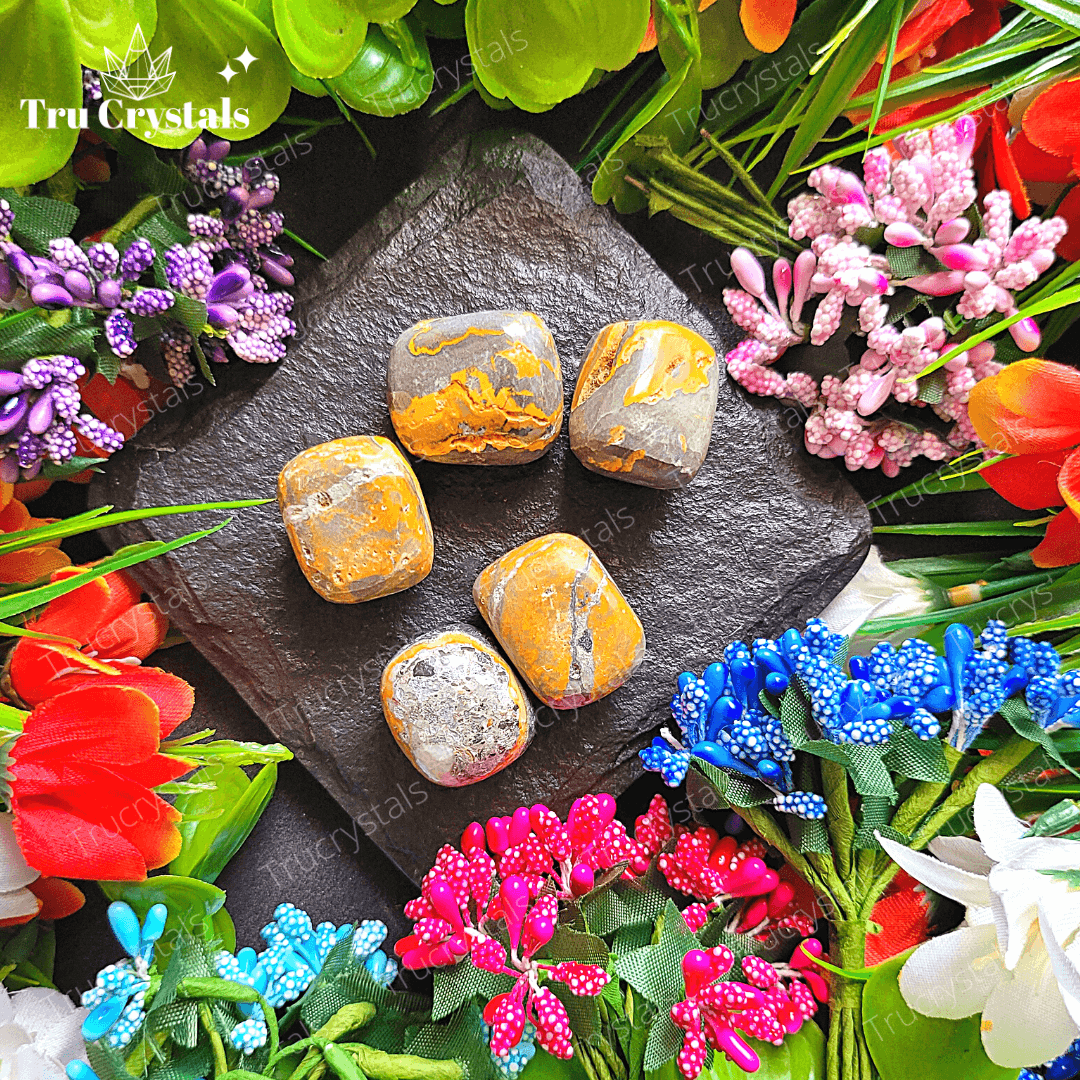 Energy healing
Peacefulness
Harmony In life
Happy & positive