Regular price
Rs. 1,179.00
Regular price
Sale price
Rs. 1,179.00
Unit price
per
Sale
Sold out
Attract your desired soul mate by rising your vibrations with this beautiful Soulmate bracelet.
*GST will be calculated during checkout
ROSE QUARTZ
   Stimulates unconditional love and appreciation for the love of one's self. Rose quartz opens us up to sensitivity and allows us to have empathy and compassion for yourself and others. It has very high energy, and this strong energy can enhance love in virtually any situation. 
RHODOCHROSITE is known to attract a soulmate or someone who helps you learn life lessons. It encourages self-love and heals traumatic past experiences. It helps you to reclaim joy and playfulness. It helps you to have the confidence to use your will to create your reality. 
GARNET aids in healing broken bonds of love. It alleviates emotional disharmony and has a calming effect that protects the wearer from unwanted negative energy. It inspires love, passion, and devotion. Garnet releases bad Karma, grounds one's dreams into reality, and releases abandonment issues. It enhances sensuality and intimacy. It provides security and comfort in times of transition, such as, just casually dating someone, to a more permanent relationship.
RHODONITE removes irrational fears. It opens your heart to unconditional love, so you are able to truly love another. It grounds negative energy, balances emotions, and helps with depression. The best attribute that Rhodonite has for the purpose of attracting your soulmate, is that it calms impatience. It allows you to go with the flow without needing things to manifest at this very moment
 All the crystals come with a how-to-use, charge, set intention guide, which contains all the information the individual needs to use the crystals.
Healing crystals are energy boosters, they show you the path to achieve desired goals. An individual needs to embrace the path and work on it.
How fast the results come is dependent on an individual's hard work, efforts, and sincerity to achieve the goal.
Crystals carry universal energy in them, they help individuals to bring the needed change in their life in order to achieve their goals. Crystals are part of spiritual work, and any spiritual work will take its own time and the results are always dependent on individuals.
View full details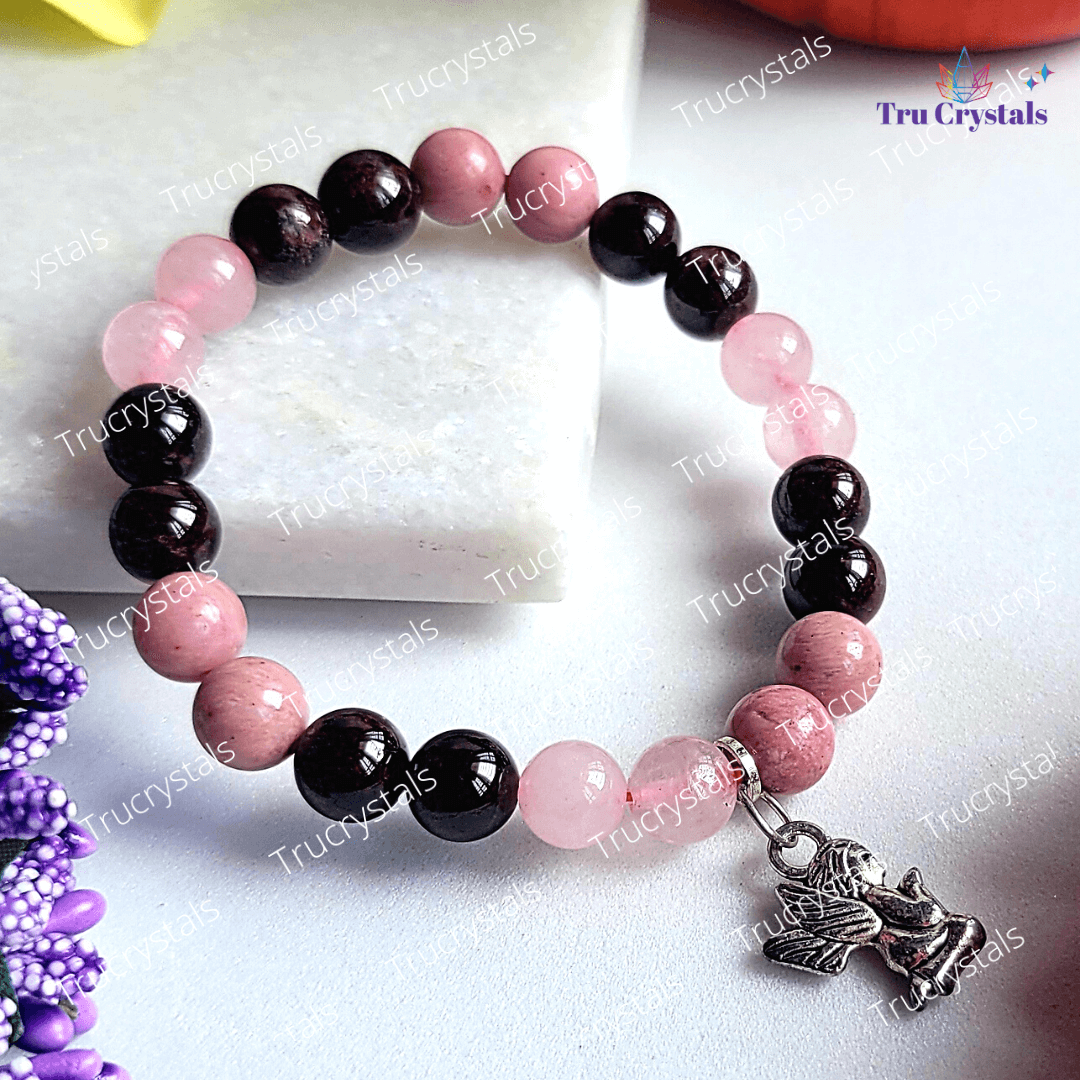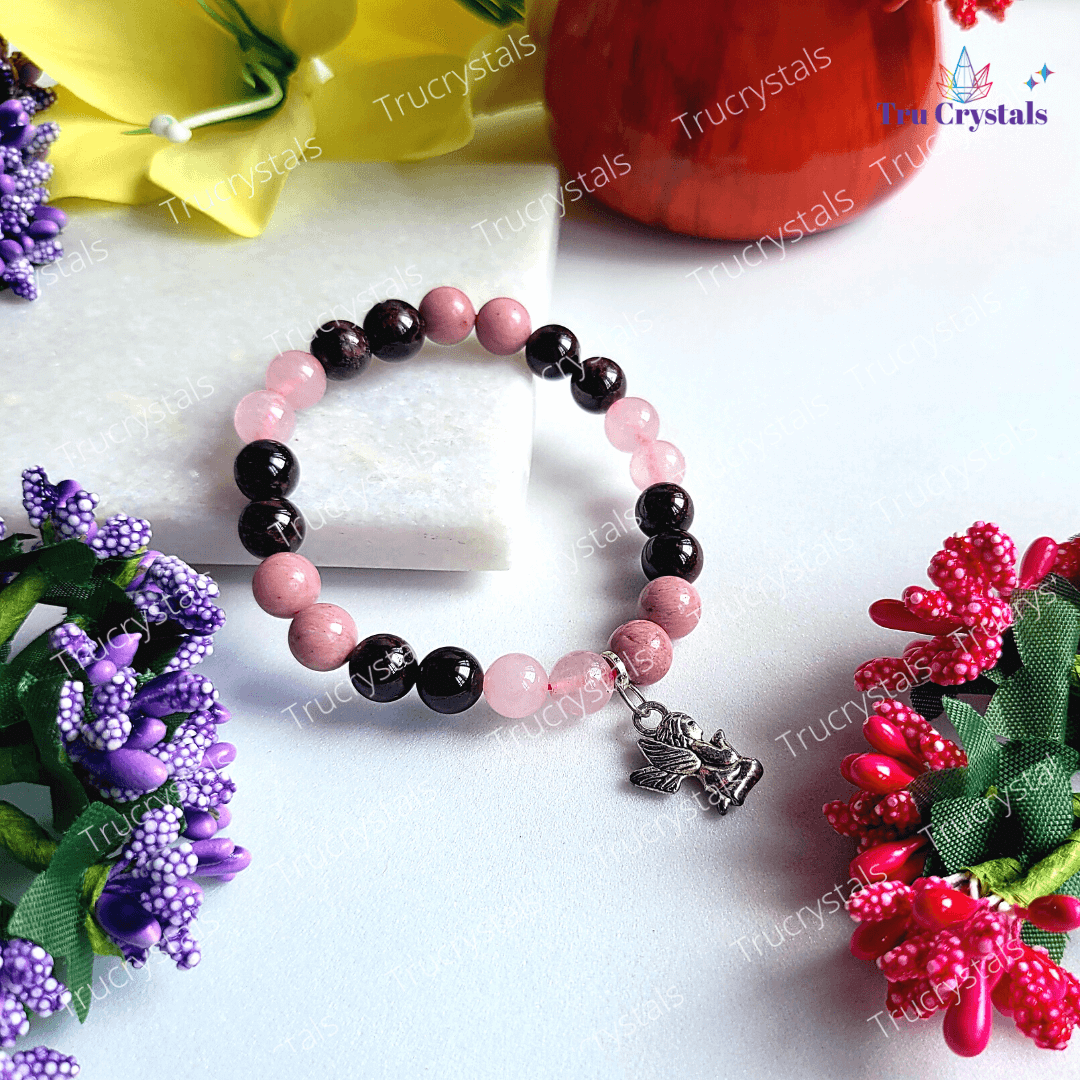 I love wearing these bracelets
I wear these bracelets every day . I feel like it helps to feel grounded n love all the energies of the stones.
Beautiful bracelet
Totally in love with this bracelet. It looks elegant and I could feel the vibe .. packaging was impressive such a divine smell . The letters , Affirmation gives me strong belief ..
In love with it
This is my .. The most favourite bracelet out of all the ones that i posess. Its so pretty..elegant n the hanging charms just adds to its beauty. I keep gtg a feel good feeling whn i wear it.
Energy healing
Peacefulness
Harmony In life
Happy & positive