Regular price
Sale price
Rs. 879.00
Unit price
per
Sale
Sold out
Own this beautiful glossy stone to eliminate the disharmony in your life!
Black Obsidian is a talisman of those who dare to see…the past, the future, or one's own inner demons and darkest truths. It is no ordinary stone, but nature's glass formed from volcanic lava and hardened so quickly it formed no crystalline structure. 
Black Obsidian is a teacher stone and could be deemed the "Warrior of Truth." It is the most powerful of the Obsidians. Black Obsidian Stone is a powerful cleanser of psychic smog created within your aura and is a strong psychic protection stone.  
This black stone is excellent to assist you to release disharmony that has built up in your day-to-day life and during work on yourself, including resentment of others, fear, and anger.
All the crystals come with a how-to-use, charge, set intention guide, which contains all the information the individual needs to use the crystals.
Healing crystals are energy boosters, they show you the path to achieve desired goals. An individual needs to embrace the path and work on it.
How fast the results come is dependent on an individual's hard work, efforts, and sincerity to achieve the goal.
Crystals carry universal energy in them, they help individuals to bring the needed change in their life in order to achieve their goals. Crystals are part of spiritual work, and any spiritual work will take its own time and the results are always dependant on individuals.
View full details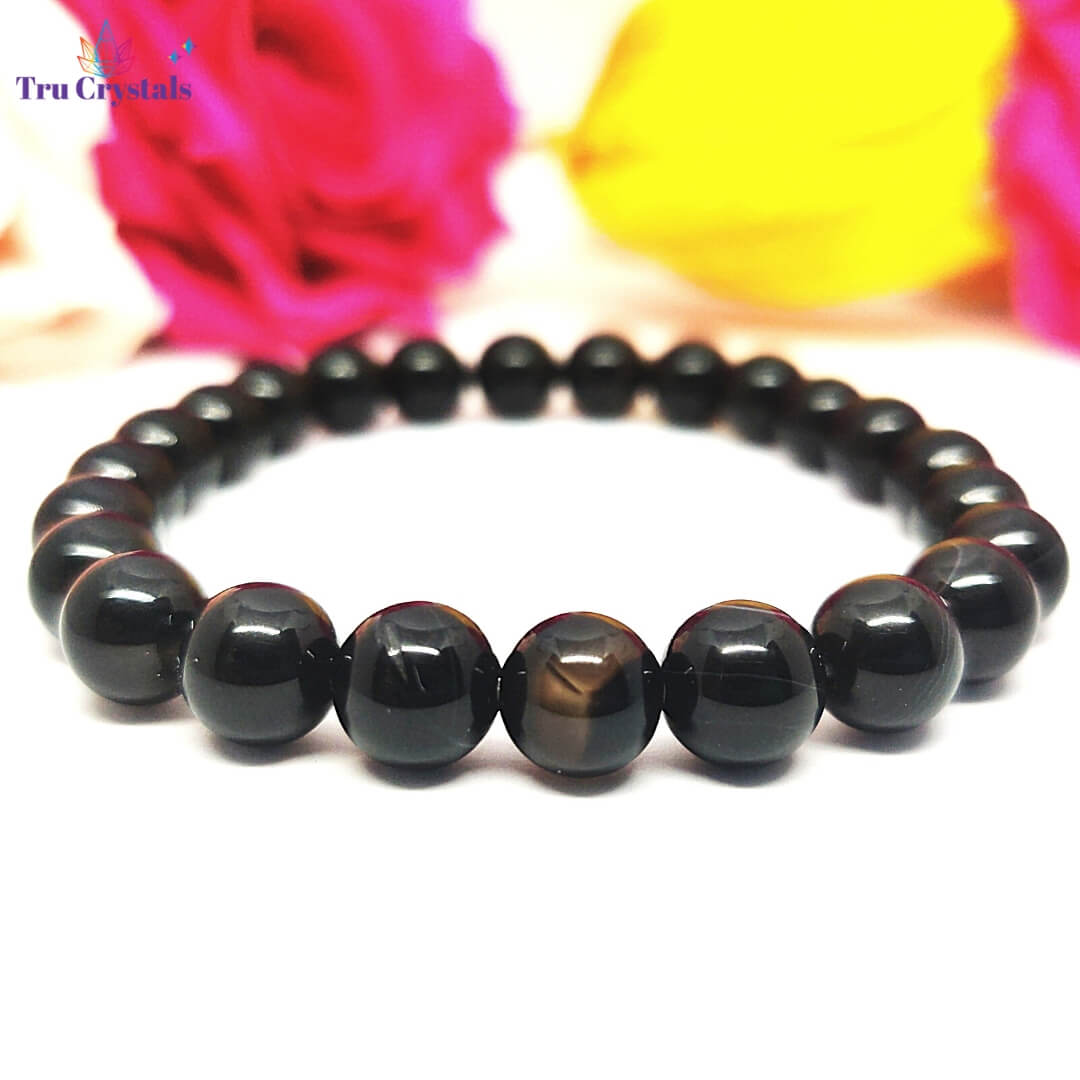 Genuine Crystal bracelet
It's a very good quality bracelet from trucrystals ❤️
Amazing as Always
This is my 5th order with TruCrystals. Quality is just top-notch, undoubtedly the best in India. Though initially it may seem little expensive, but its worth it when you compare with others. Right from ordering to rapidly fast shipping, to the beautiful packaging, the amazing crystals , the freebies, the fragrant pott pouri , its just awesome. And these crystals are just so good, they are charged and work almost immediately, provided you follow the instructions and procedures on the little pamphlets put in the box. I just love TruCrystals and already am a regular customer now, and look forward to shopping more.
Black Obsidian Bracelet for Psychic Protection
Energy healing
Peacefulness
Harmony In life
Happy & positive