Regular price
Sale price
Rs. 879.00
Unit price
per
Sale
Sold out
Are you worried about negative forces ruining your life? Worry not all you need is this protection bracelet that will help you get rid of all the negative forces from your life.
Black tourmaline is one of the ancient and abundant stones on Earth. This stone is used in talismans to keep all the negative forces away from ancient civilizations.
Its power has been proven time and again to keep all the negativity, evil eye effects, bad happenings, bad aura, and other negative omens that will affect your growth.
This black tourmaline bracelet of ours is highly energized to keep your protected all the time. Exquisitely hand made with AAA graded tourmaline stones to give you the best of results.
*GST will be calculated during checkout
All the crystals come with a how-to-use, charge, set intention guide, which contains all the information the individual needs to use the crystals.
Healing crystals are energy boosters, they show you the path to achieve desired goals. An individual needs to embrace the path and work on it.
How fast the results come is dependent on an individual's hard work, efforts, and sincerity to achieve the goal.
Crystals carry universal energy in them, they help individuals to bring the needed change in their life in order to achieve their goals. Crystals are part of spiritual work, and any spiritual work will take its own time and the results are always dependant on individuals.
View full details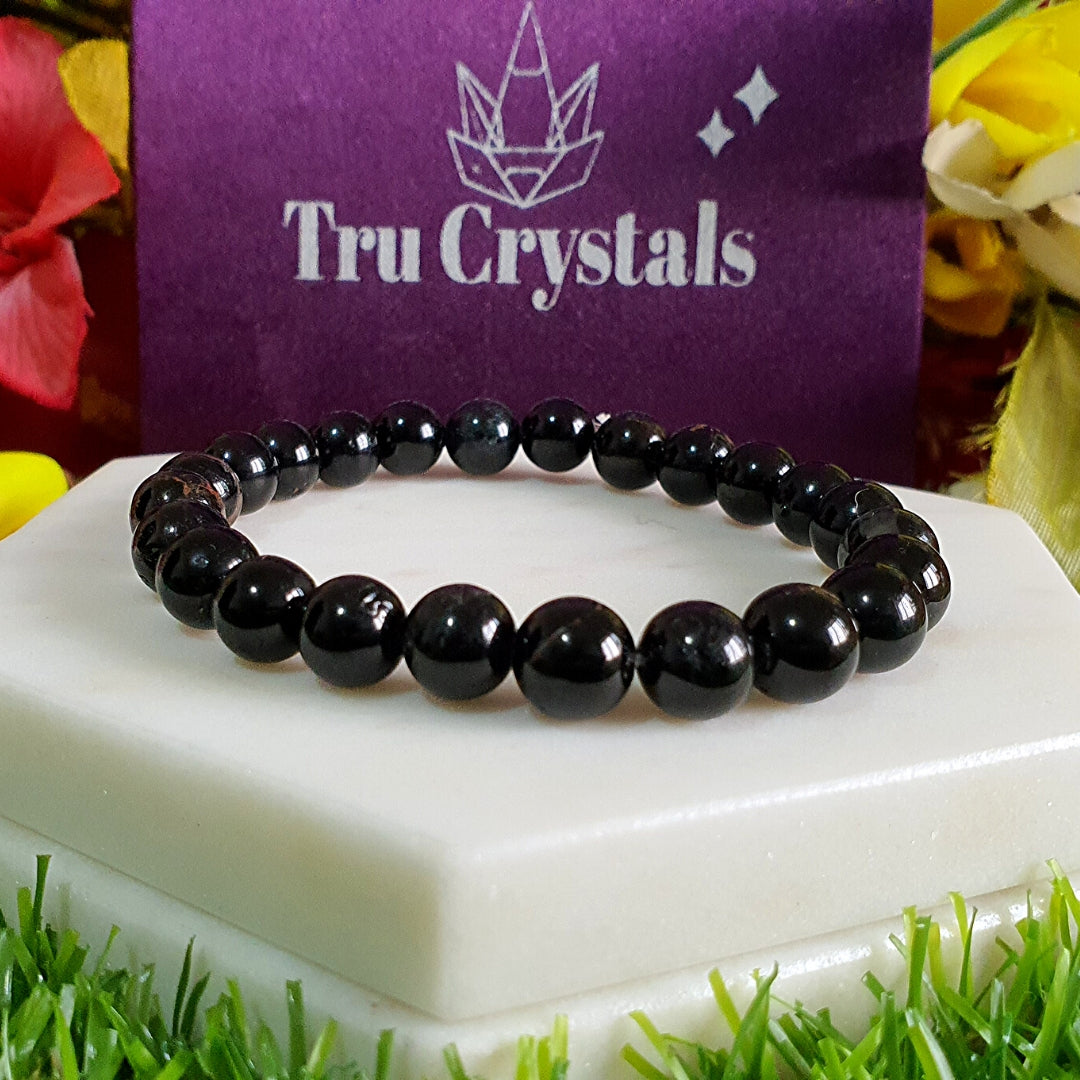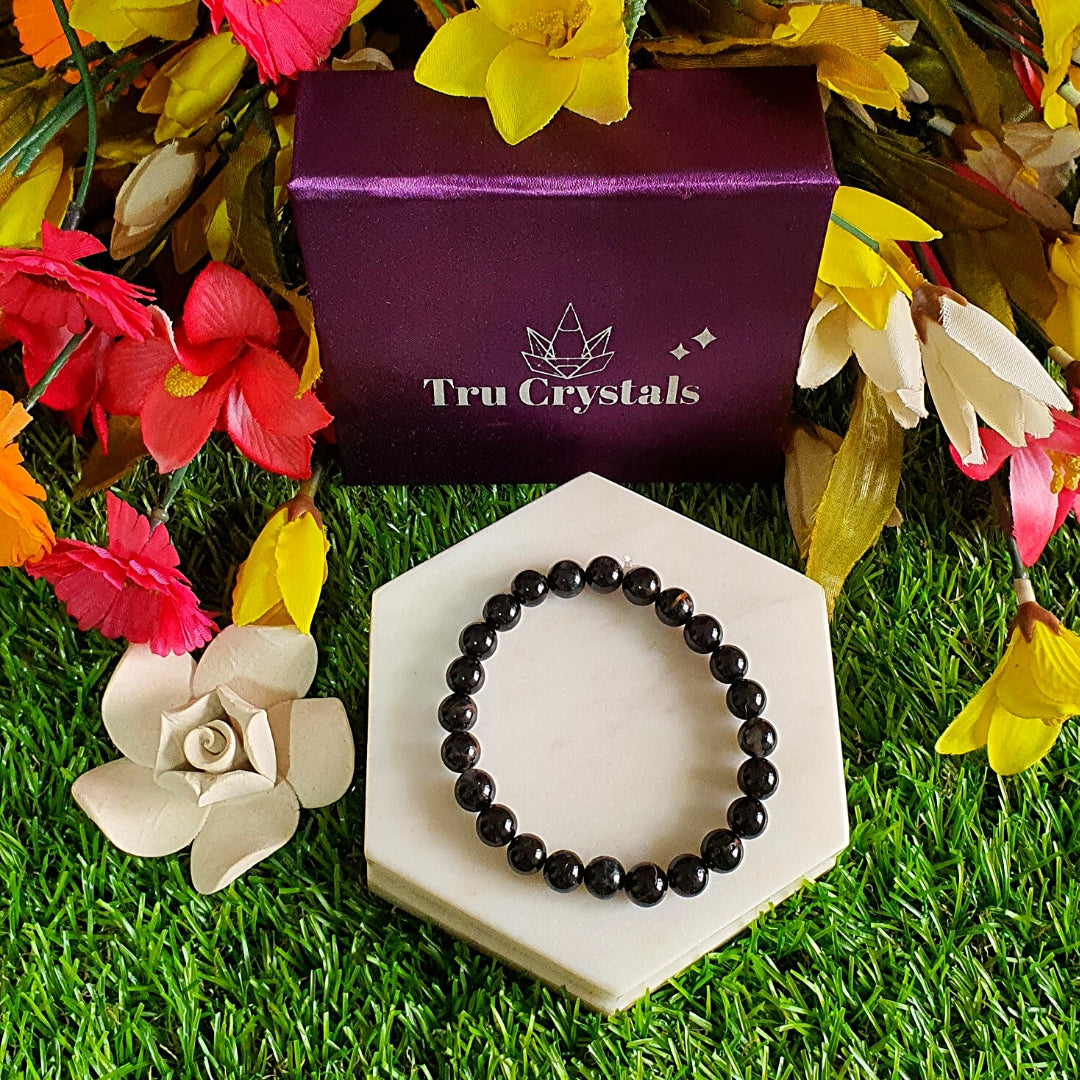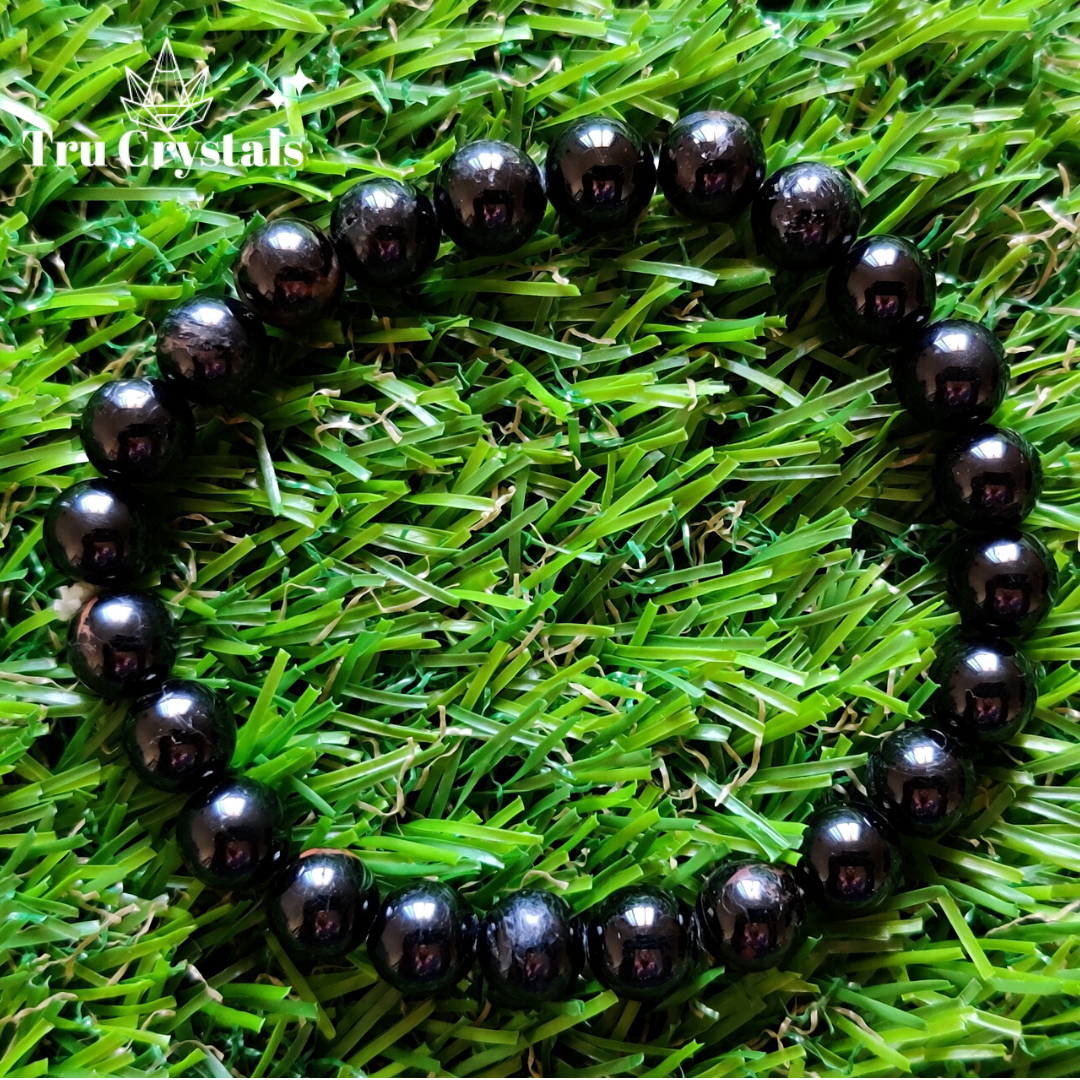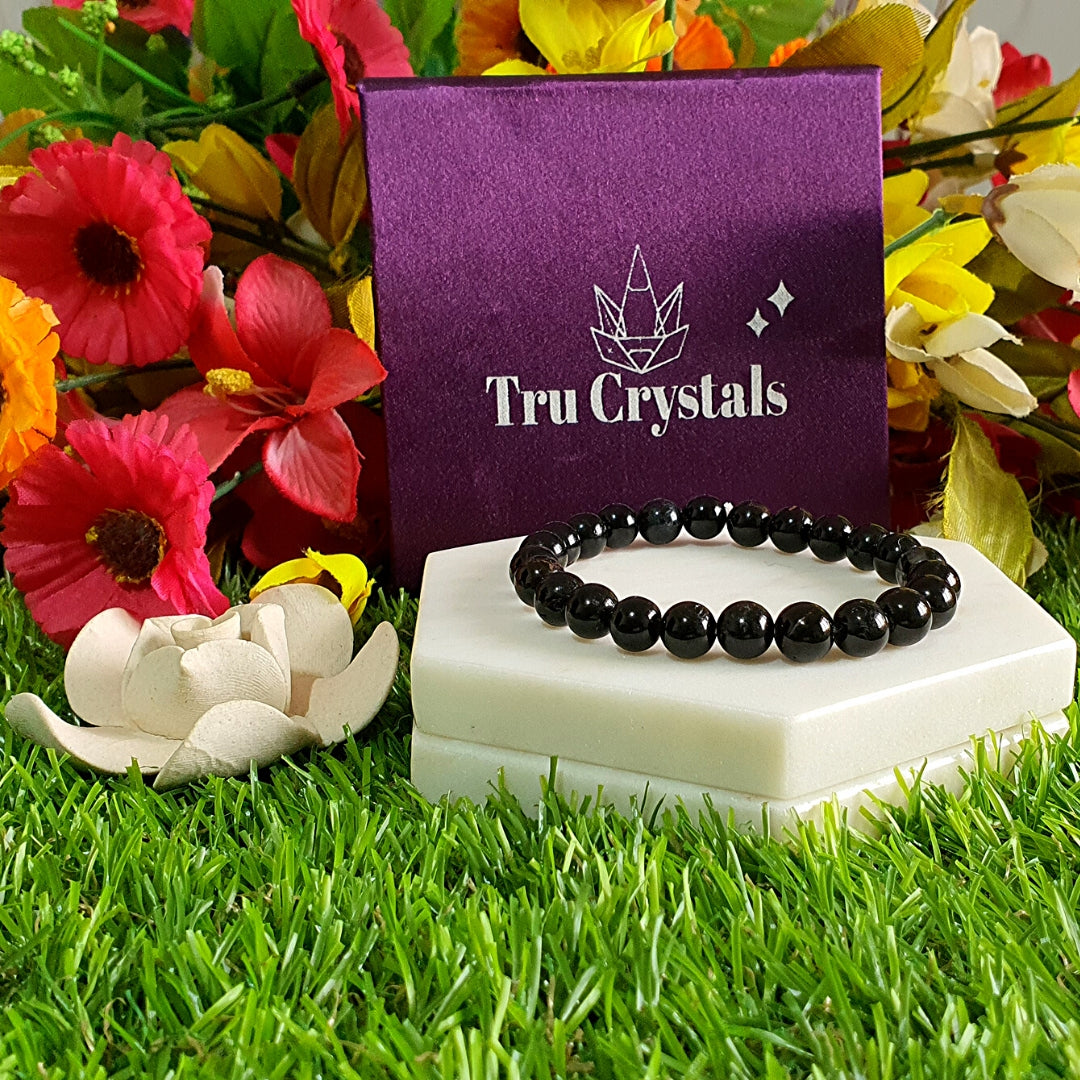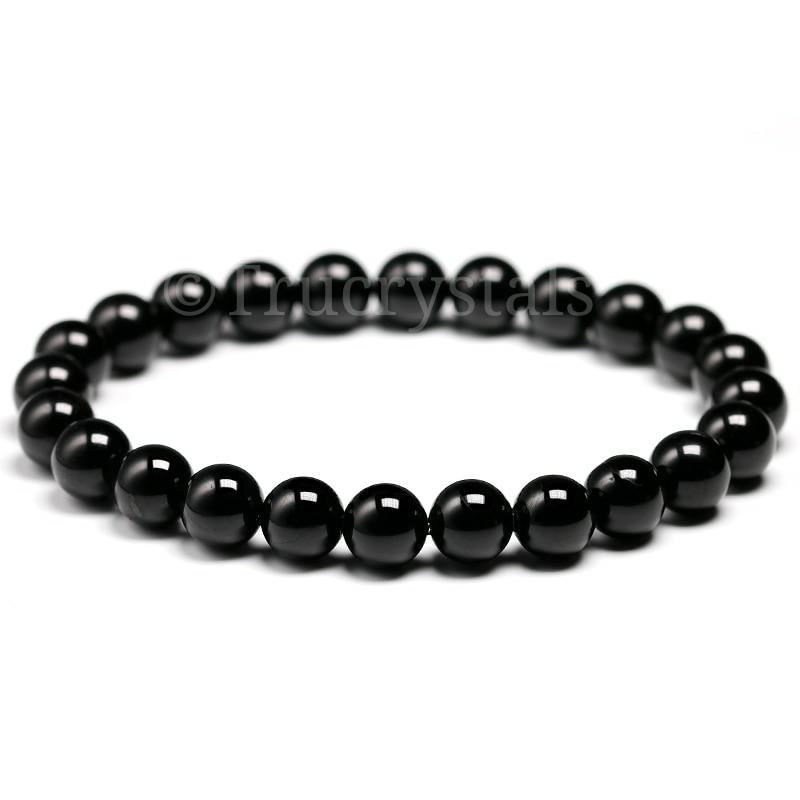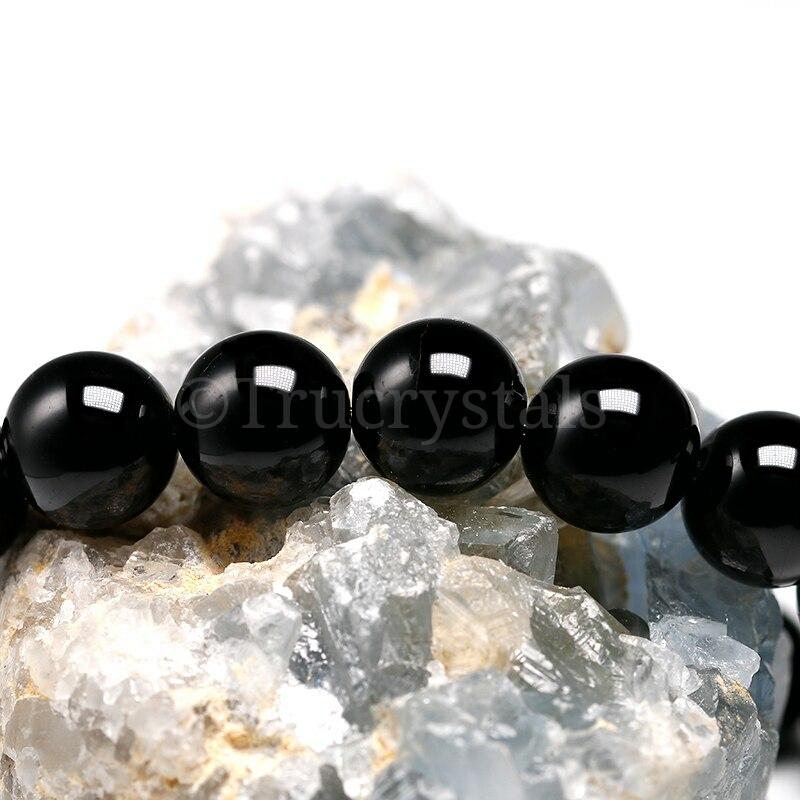 SIMPLY AMAZING!
Purchased the Black Touramaline, Angel Quartz & Ameyst bracelets. All of them were delivered in impeccable timing & packaging.
The bracelets are of amazing quality and would definitely purchase some others soon.
Looking forward to manifesting my best self with these amazing stones at my side.
Excellent bracelet
This is one of the best bracelets I got it.. I can definitely feel the healing and protective energy coming towards me!! Thank you with lots of gratitude for sending me this 🙏
AAA QUALITY
Amazing , shiny and powerful bracelet. I can feel the energy of the bracelet. Must needed for my daily protection
Black tourmaline bracelet from True crystal
I received my black tourmaline bracelet almost more than a week back. I am wearing it regularly since then and there is lot of improvement since then. The Projected black majic is fading and is loosing its power and I feel protected by the divine power all the time.
I immediately felt the positivity when I opened the box. Reiki charging works a wonder.
The packing and the bracelet box is awesome. They pack it with love & care, as if it's a piece of real jewellery. Fragranced potpourri and a free cleansing crystall is icing on the cake.
I feel fortunate to land on their site.
Later I ordered green aventurine bracelet and selenite crystal charging plate from them and that is equally fabulous.
Their WhatsApp support is amazing and will support you in making right choice of crystal suitable for you.
Highly recommended!
Thanks a lot Tru crystals Team!
A magical black beauty
It's truly protecting me from negetive situations or it doesn't let me interact from negetive situations or doesn't let my heart sink deep in negetive thoughtss. Blessed with such magical and wonderful elements of earth and trucrystals.
Energy healing
Peacefulness
Harmony In life
Happy & positive