Regular price
Rs. 1,359.00
Regular price
Sale price
Rs. 1,359.00
Unit price
per
Sale
Sold out
Introducing our Inner Child Healing Bracelet, a unique and powerful accessory designed to aid you on your journey of self-discovery, healing, and personal growth. Crafted with care and intention, this bracelet is more than just a piece of jewelry; it's a tool to reconnect with and nurture your inner child, allowing you to heal emotional wounds and reclaim your sense of joy and innocence.
This bracelet features a carefully selected combination of crystals known for their healing properties related to inner child work. The stones have been chosen to resonate with the energies of compassion, self-love, protection, and emotional healing.

Rhodochrosite for Unconditional Love: At the heart of the bracelet lies a soothing Rose Quartz, the crystal of love and empathy. It helps release past traumas, encourages self-forgiveness, and fosters feelings of self-acceptance.

Amethyst for Emotional Balance: The calming presence of Amethyst promotes emotional balance and stress relief, easing feelings of anxiety and sadness that might be holding you back from reconnecting with your inner child.

Chrysoprase for Joy and Positivity: Chrysoprase, the stone of joy and positivity, brings vibrant and uplifting energy to the bracelet. It helps you release negative thought patterns and embrace a more optimistic outlook on life.

Aquamarine for Intuition and Emotion: Aquamarine enhances intuition and taps into your emotional depth, facilitating a deeper understanding of your inner child's needs and desires. This beautiful throat chakra stone allows you to open up the bottled emotions and release it.

Smoky Quartz for Grounding and Protection: Smoky quartz stones provide a grounding effect, helping you stay centered and focused during your healing journey.

Handcrafted with Care: Each bracelet is meticulously handcrafted by skilled artisans, ensuring the highest quality and attention to detail. The beads are strung on a sturdy elastic cord, allowing for a comfortable and flexible fit.

Embrace the journey of self-discovery and healing with our Inner Child Healing Bracelet. Reconnect with your inner child, embrace self-love, and cultivate a more joyful and fulfilling life. Let this beautiful and purposeful bracelet be your constant companion on your path to healing and personal transformation.
View full details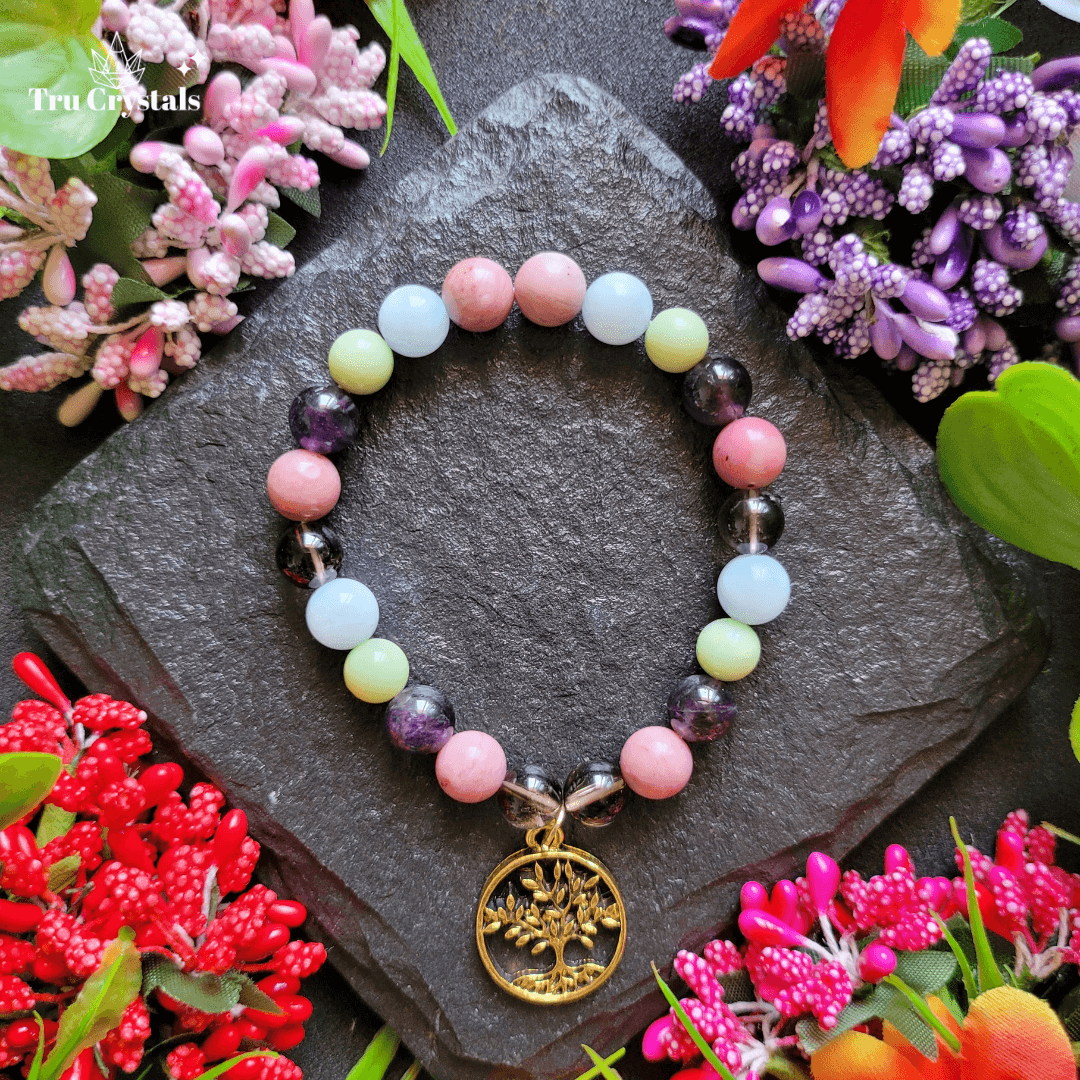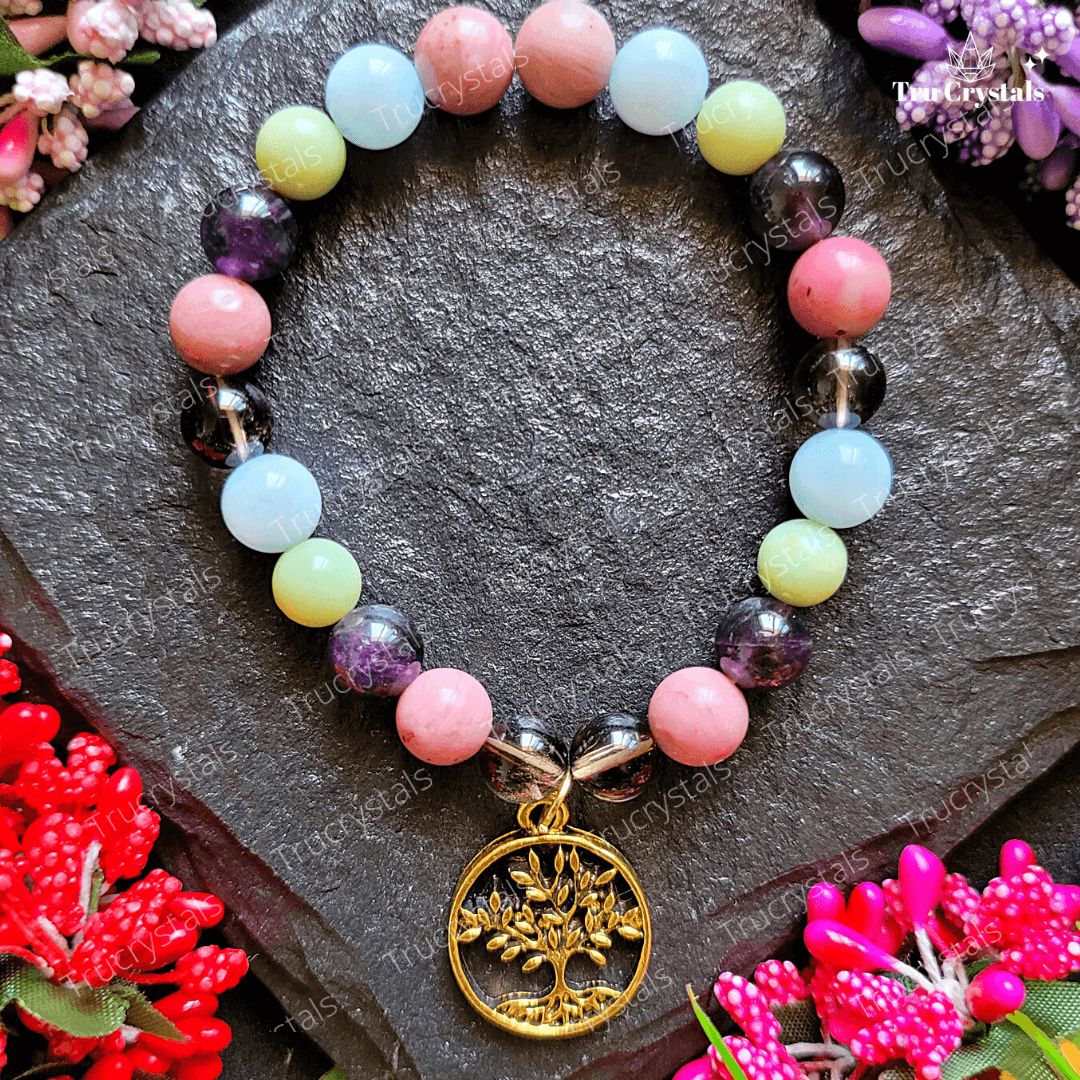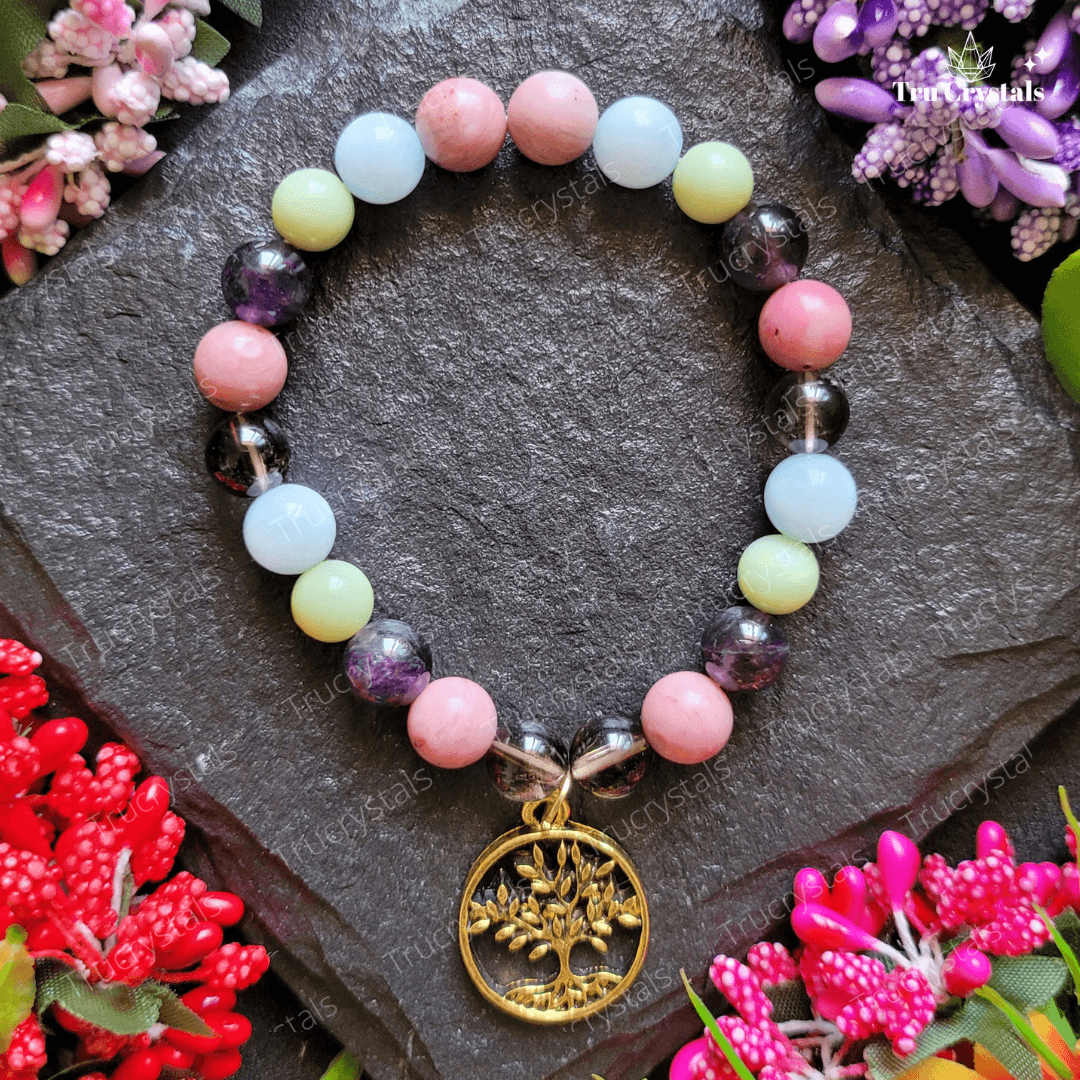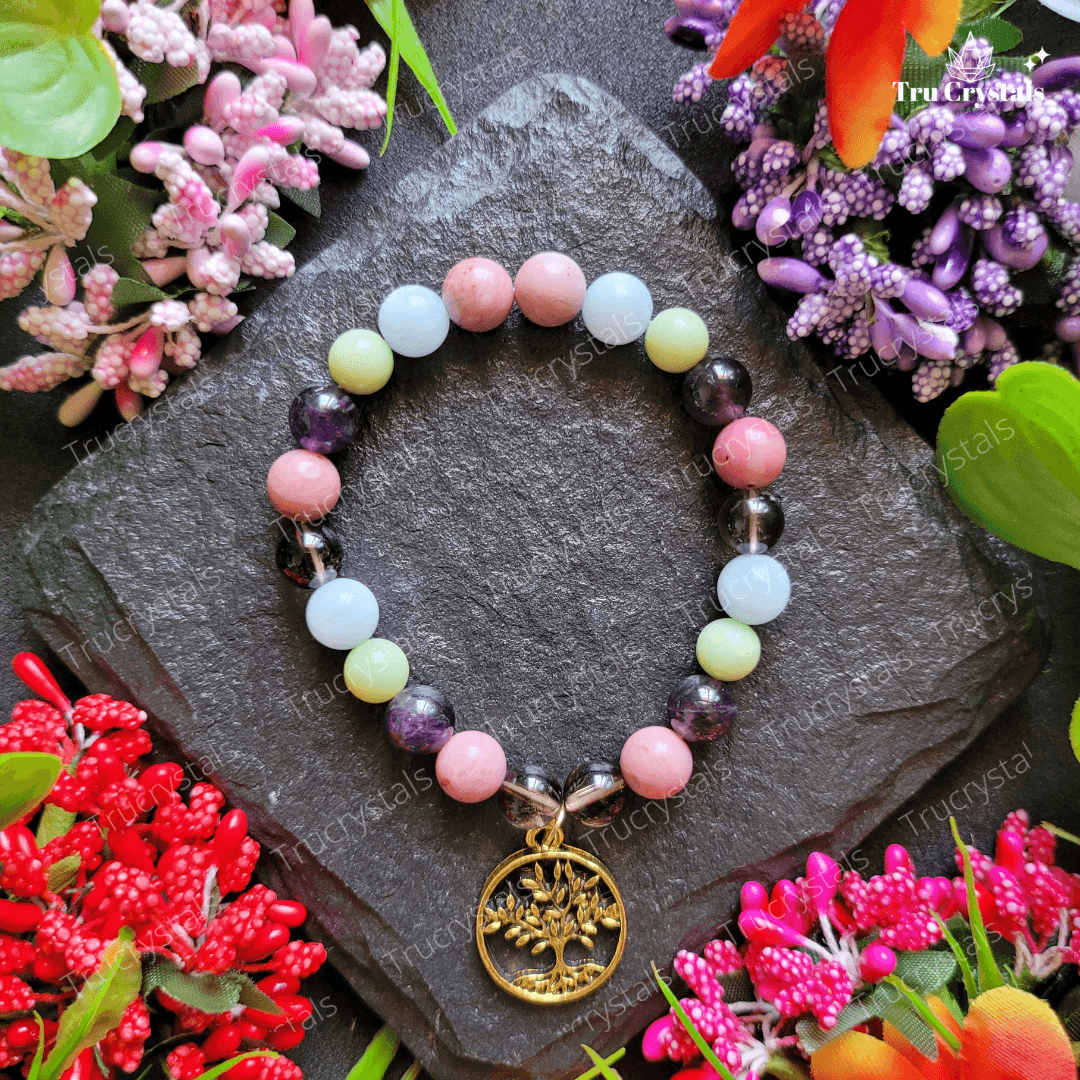 Energy healing
Peacefulness
Harmony In life
Happy & positive