Regular price
Sale price
Rs. 999.00
Unit price
per
Sale
Sold out
Own this beautiful combination of Rudraksha and Sphatik bracelet for balancing you and your life in every possible way!
The term 
Rudraksha
 has been derived from a combination of 2 Sanskrit words, Rudra meaning 
Lord Shiva
, and Aksha/ Akshi meaning eyes. It is said that Rudraksha are the tears of Lord Shiva that fell upon the earth after he woke up from his divine meditation.
Based on Vedic Scriptures, the mystical powers of the Rudraksha Beads are said to bring the wearer health, happiness, and success, and to facilitate meditation. 
Clear quartz crystal
 is a power stone – for clarity, strength, and balance. A favorite stone of seers and healers throughout the ages.  Sphatik crystal increases concentration cools the body and calms the mind.
Wearing a crystal mala ensures sound and undisturbed sleep. Sphatik beads also help relieve stress, headaches, and overall promote healing and increase intuition. It is useful not only from a health point of view but also for those who do an intellectual job and have an interest in spiritual activities.
All the crystals come with a how-to-use, charge, set intention guide, which contains all the information the individual needs to use the crystals.
Healing crystals are energy boosters, they show you the path to achieve desired goals. An individual needs to embrace the path and work on it.
How fast the results come is dependent on an individual's hard work, efforts, and sincerity to achieve the goal.
Crystals carry universal energy in them, they help individuals to bring the needed change in their life in order to achieve their goals. Crystals are part of spiritual work, and any spiritual work will take its own time and the results are always dependent on individuals.
View full details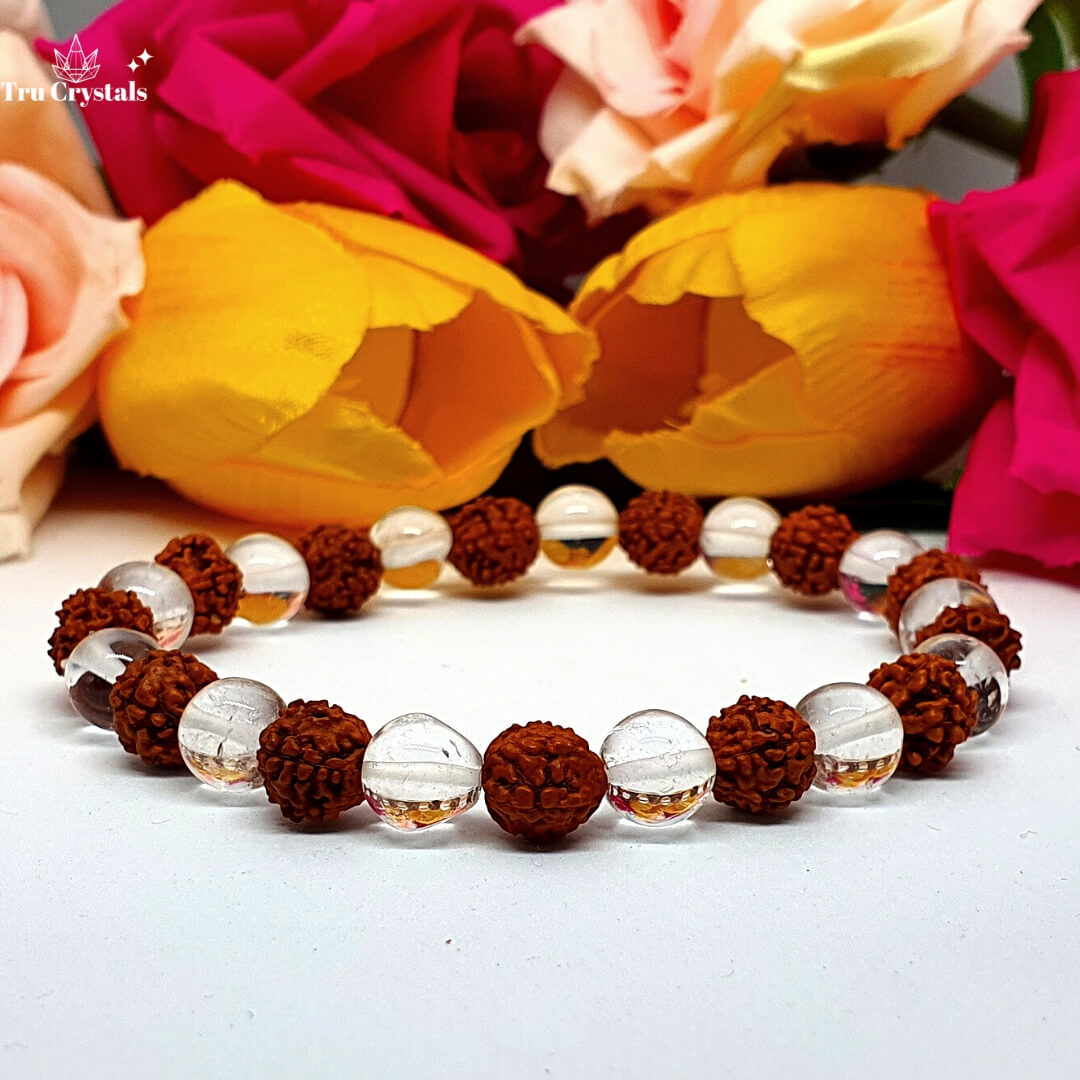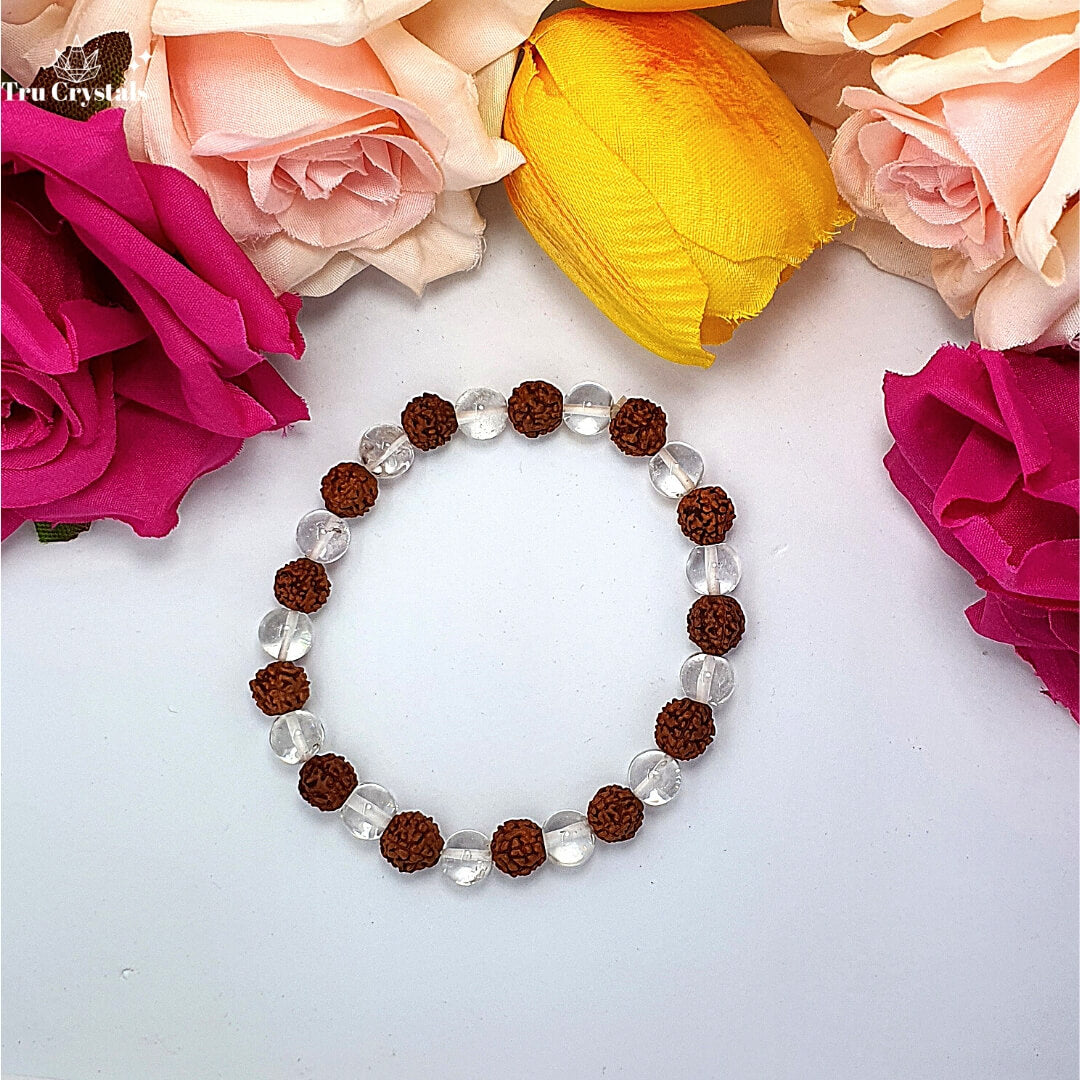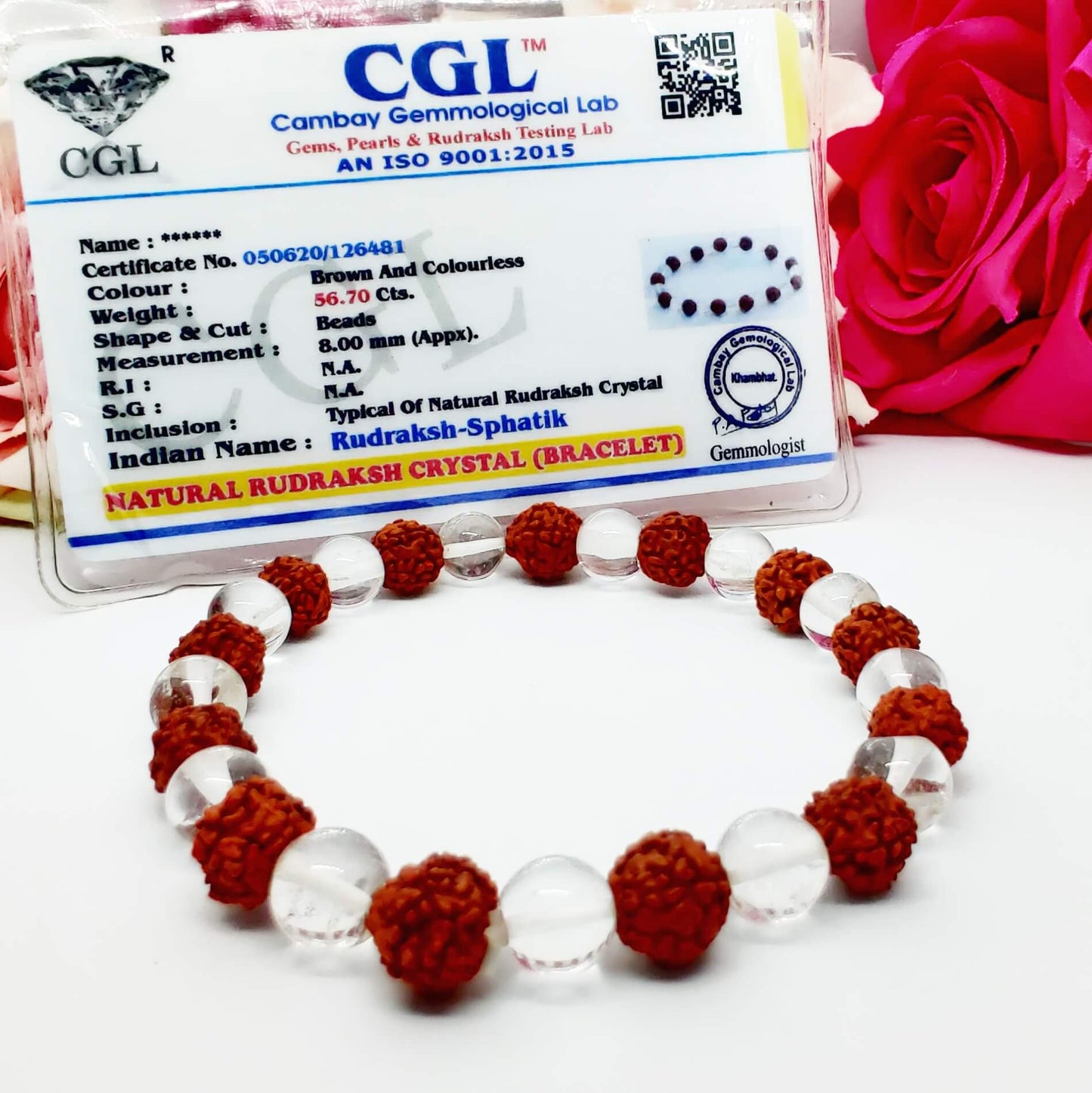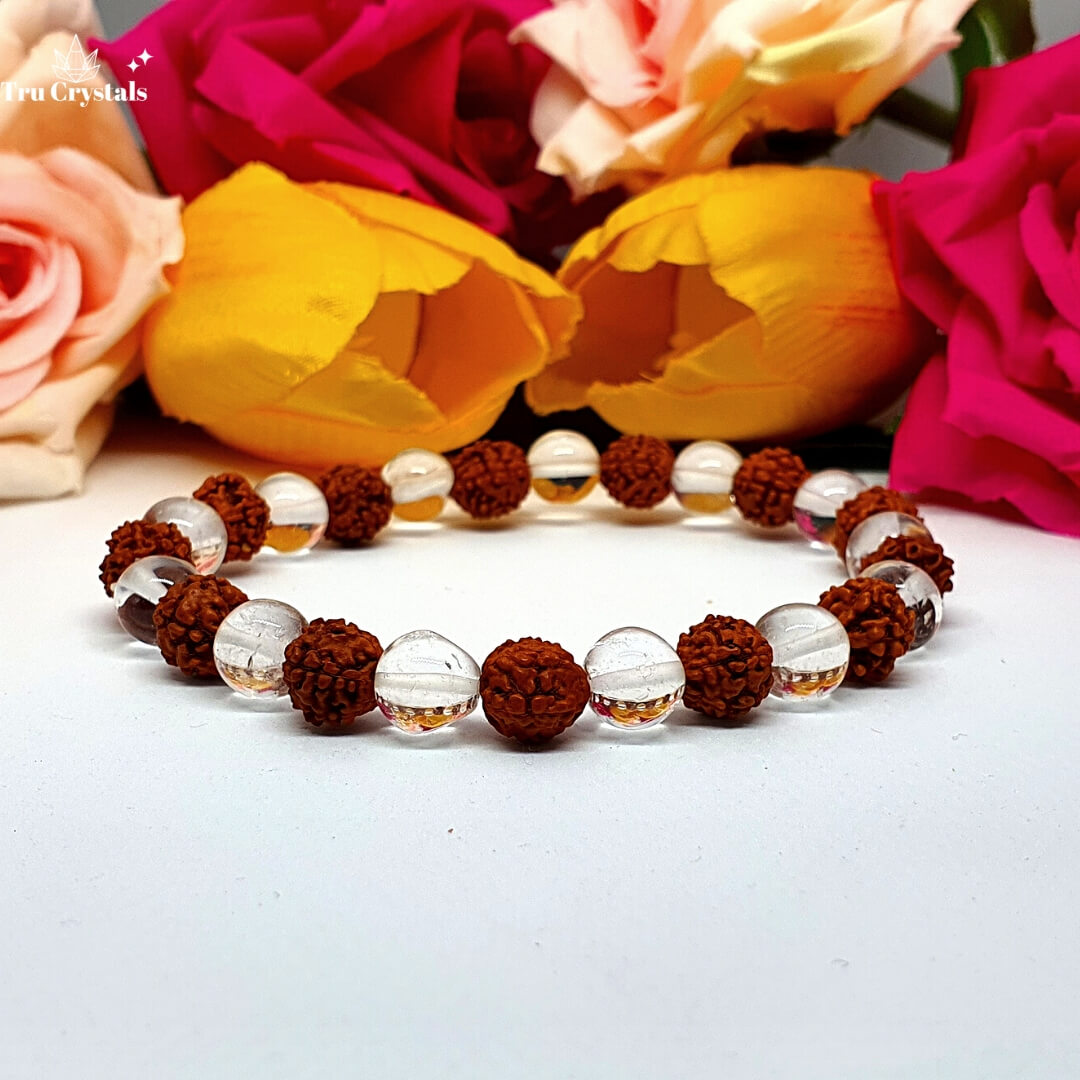 Recommend the certified one ...
I bought this for mum and she wears it every alternative day. She's happy to wear something religious ☺️
Bracelet for Divine Balance
Energy healing
Peacefulness
Harmony In life
Happy & positive