Regular price
Sale price
Rs. 999.00
Unit price
per
Sale
Sold out
Disclaimer* Crystals for healing should be used as a complement to other therapies and not as a replacement for regular medical care.
This beautiful combination of hand-picked crystals is all you need to get yourself out of depression and start afresh in life.
Sunstone – is a beautiful peachy crystal. It is also known as the crystal of joy and positivity. The sunstone embodies the warmth and strength of the sun. Therefore, it contains powerful solar energies that will charge you with positive energy.
Smoky Quartz – this beautiful quartz crystal absorbs all the negative energy around you. It absorbs negative thoughts and emotions. Therefore, it deeply detoxifies you mentally and emotionally. You should keep it close to you all day.
Citrine – also known as the stone of happiness. It is one of the most powerful crystals in healing. Citrine transforms the negative energy that surrounds you into a positive one. It is the crystal of good mood, joy, and happiness.
Clear Quartz- The master healing stone. Clear quartz is known to energize your aura with positivity by repelling negative energy around you. It also helps you heal from within and brings a lifetime of new joy and happiness.
All the crystals come with a how-to-use, charge, set intention guide, which contains all the information the individual needs to use the crystals.
Healing crystals are energy boosters, they show you the path to achieve desired goals. An individual needs to embrace the path and work on it.
How fast the results come is dependent on an individual's hard work, efforts, and sincerity to achieve the goal.
Crystals carry universal energy in them, they help individuals to bring the needed change in their life in order to achieve their goals. Crystals are part of spiritual work, and any spiritual work will take its own time and the results are always dependent on individuals.
View full details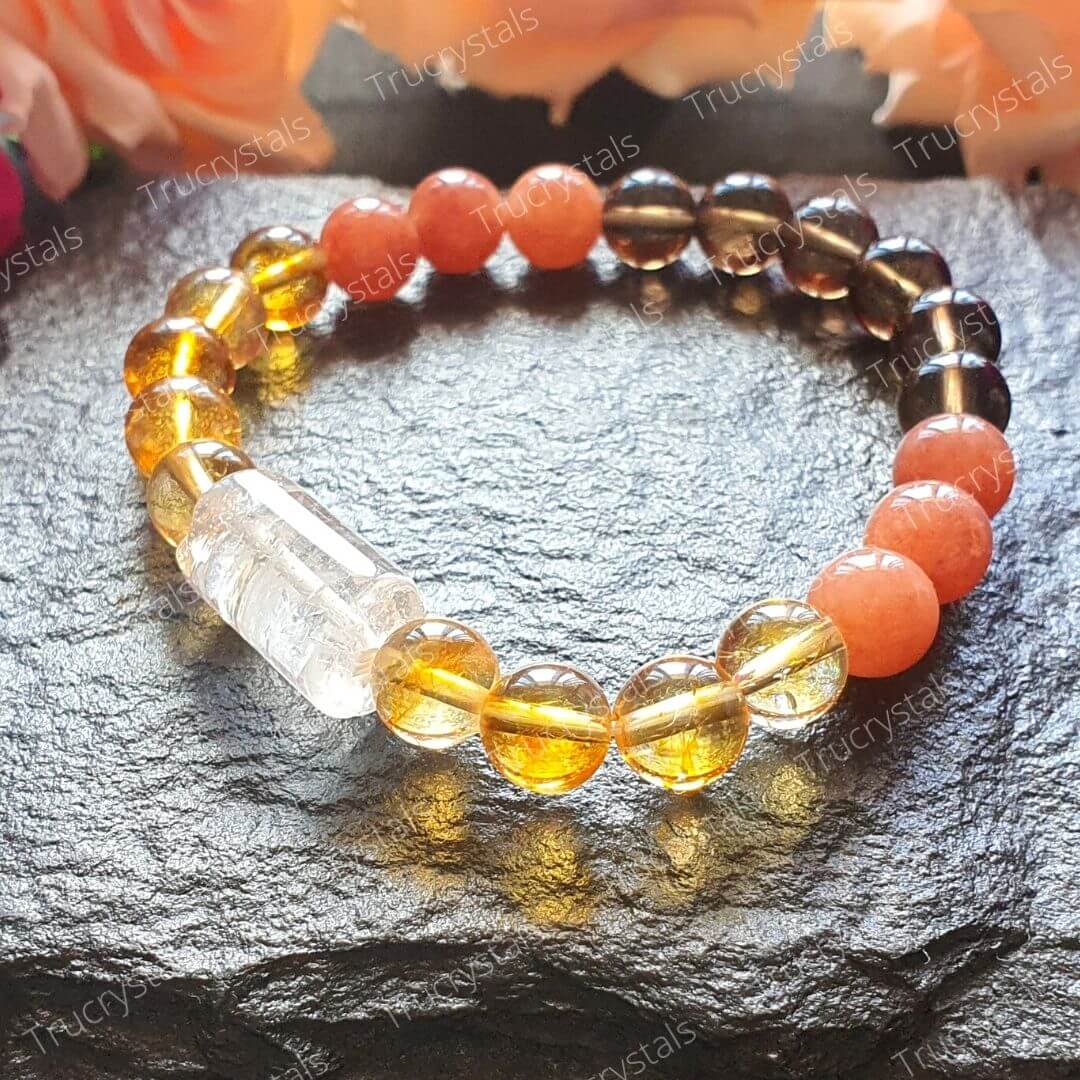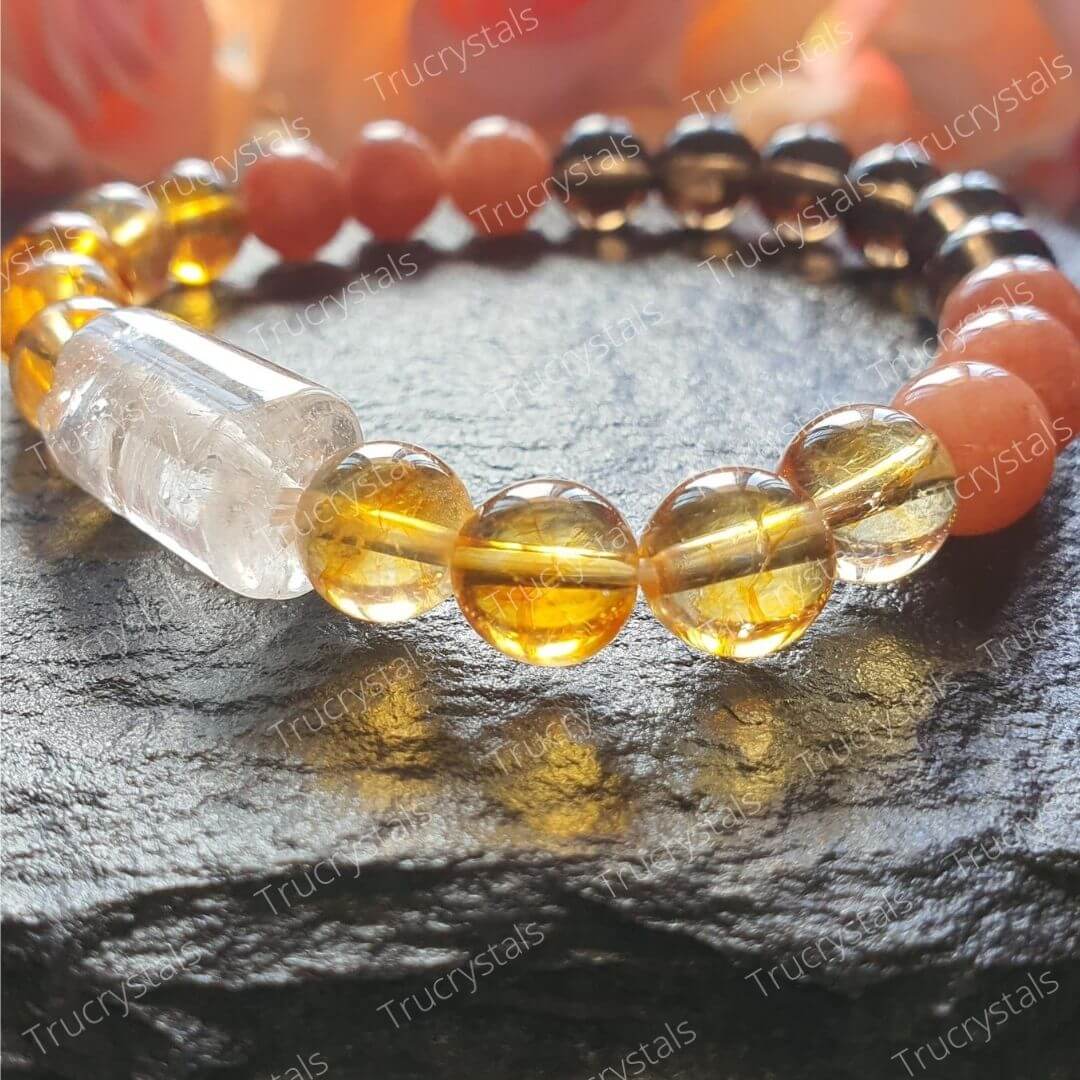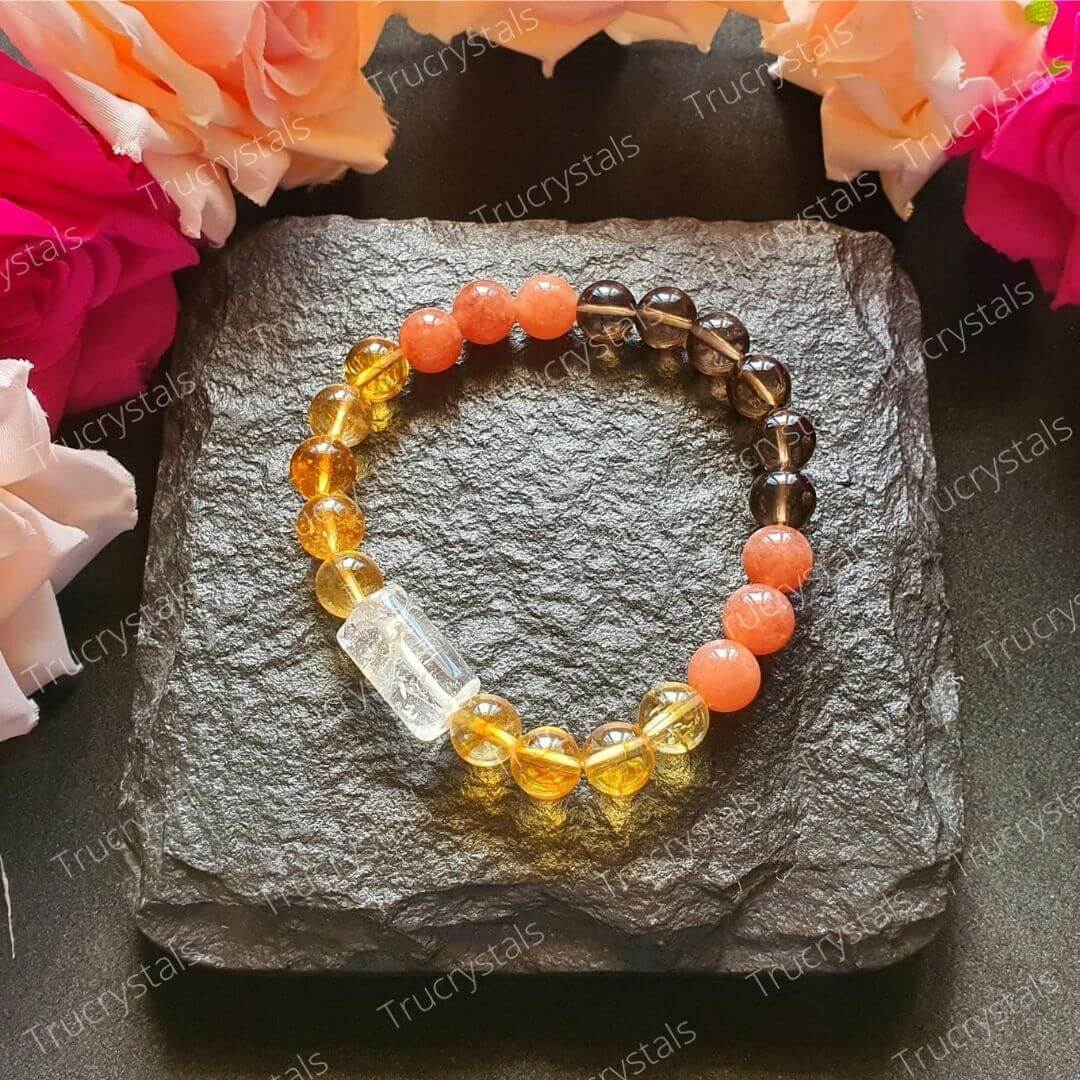 A Must Have Bracelet
Enchanting! Fall in love with this one.. I can feel the energy, been never felt before.. A must have bracelet for anyone, wants to uplift their soul.
This one makes me happy
The colors of crystals in this bracelet is so soothing and calm. I like it.
Energy healing
Peacefulness
Harmony In life
Happy & positive