Regular price
Rs. 1,179.00
Regular price
Sale price
Rs. 1,179.00
Unit price
per
Sale
Sold out
Soothe your body with this Bracelet for Body Pain and Arthritis.
Disclaimer* Crystals for healing should be used as a complement to other therapies and not as a replacement for regular medical care. 
*GST will be calculated during checkout.
Amazonite has healing powers to help with physical ailments, emotional issues, and in Energy Healing and chakra balancing. Amazonite crystal therapies are primarily associated with filtering out body aches, stresses, healing traumas, and soothing energies in the home and workplace.
Howlite soothes your nerves by removing energetic toxins from your environment and allows for deeper, more restorative sleep. If you feel pain in your neck, shoulders, and back from muscle tension, howlite can loosen your muscles up and help your connective tissue relax.
Red Carnelian aligns your lower chakras for stability. You must wear a carnelian on the lower chakras for protection from accidents that can worsen your pain. It helps in speedy recovery from muscle pain and cramps too.
Selenite is also helpful for psychic development, energy work with chakras, reducing inflammation and pain in the body, and dissolving blockages in the energy systems. Gentle massage with selenite (without oil) can ease pain and inflammation in the body. Using a wand over your chest can help with the circulation of oxygen and relieve congestion.
Hematite Beads can be effective in relieving pain as it maintains the charge of nerve cells and regulates the blood flow around the body. Hematite also helps to absorb negative energy and calms in times of stress or worry. Physically you can benefit from increased pain relief including headaches and cramps.
Lepidolite is known to detox skin, help with allergies, & supports the immune system. It is also known to help with joints, exhaustion, stress. It helps to relax the body and brings in the much needed calming energy.
All the crystals come with a how-to-use, charge, set intention guide, which contains all the information the individual needs to use the crystals.
Healing crystals are energy boosters, they show you the path to achieve desired goals. An individual needs to embrace the path and work on it.
How fast the results come is dependent on an individual's hard work, efforts, and sincerity to achieve the goal.
Crystals carry universal energy in them, they help individuals to bring the needed change in their life in order to achieve their goals. Crystals are part of spiritual work, and any spiritual work will take its own time and the results are always dependant on individuals.
Please note, this is not meant to replace professional medical treatment, crystals can always help in treating a person with clearing blocked energies in the body.
View full details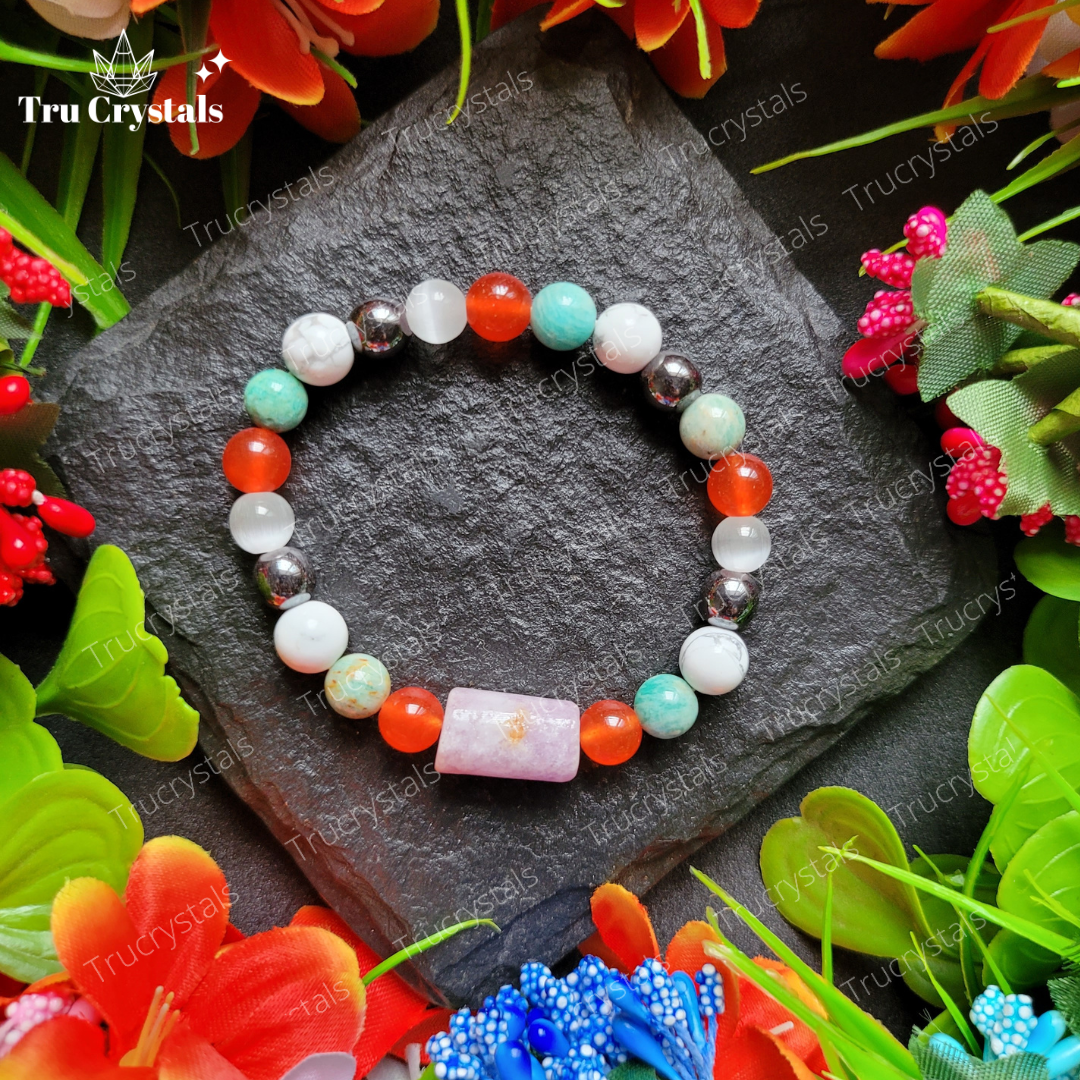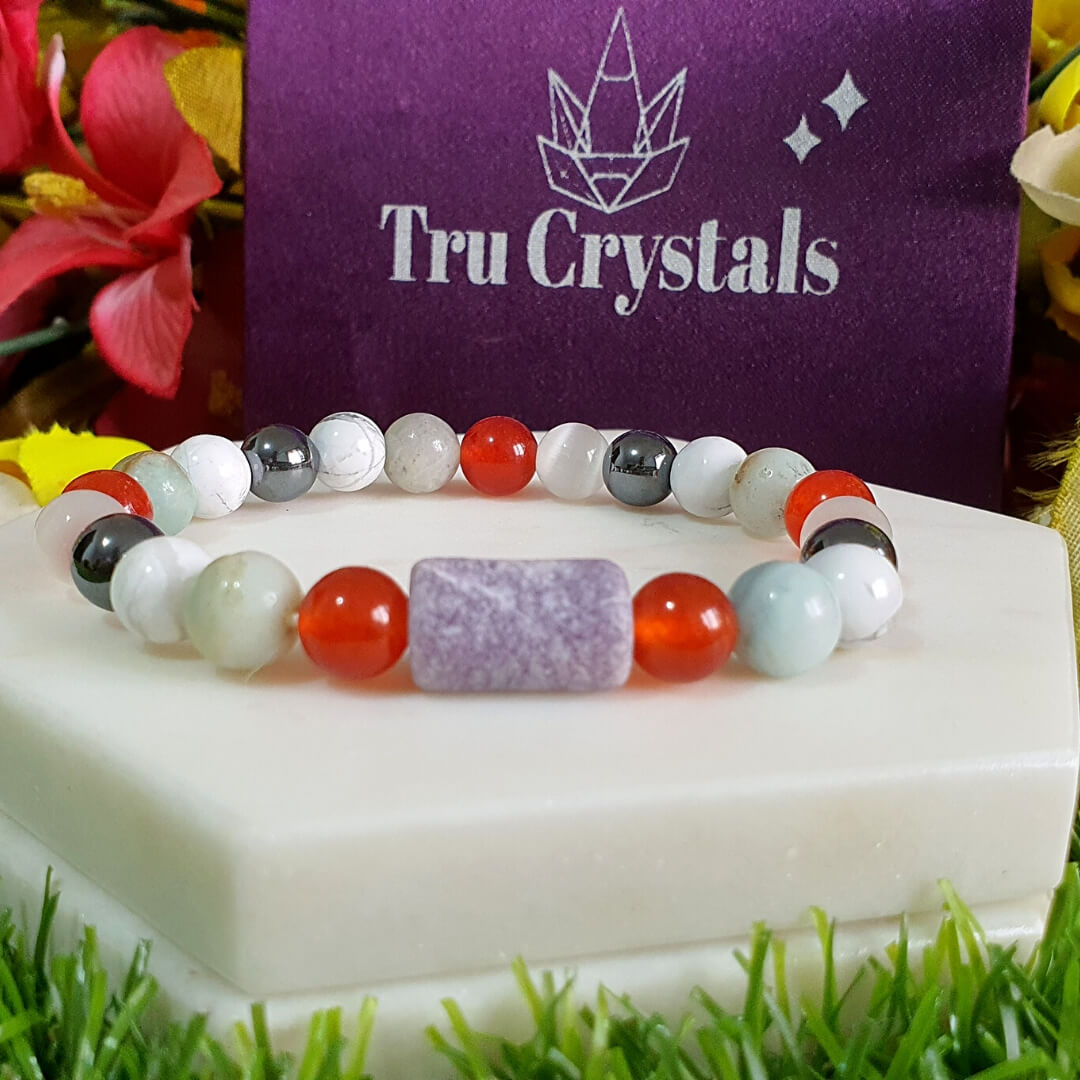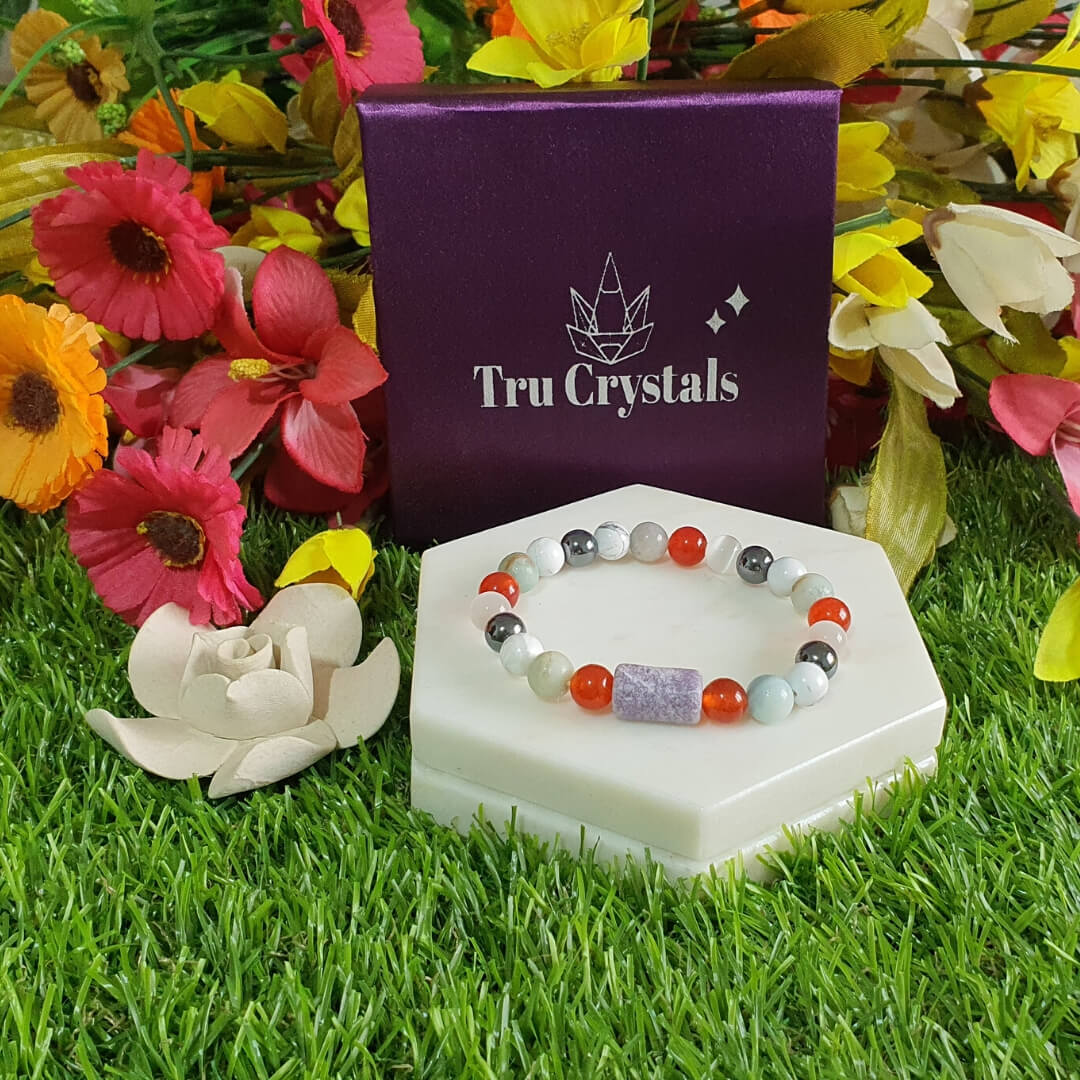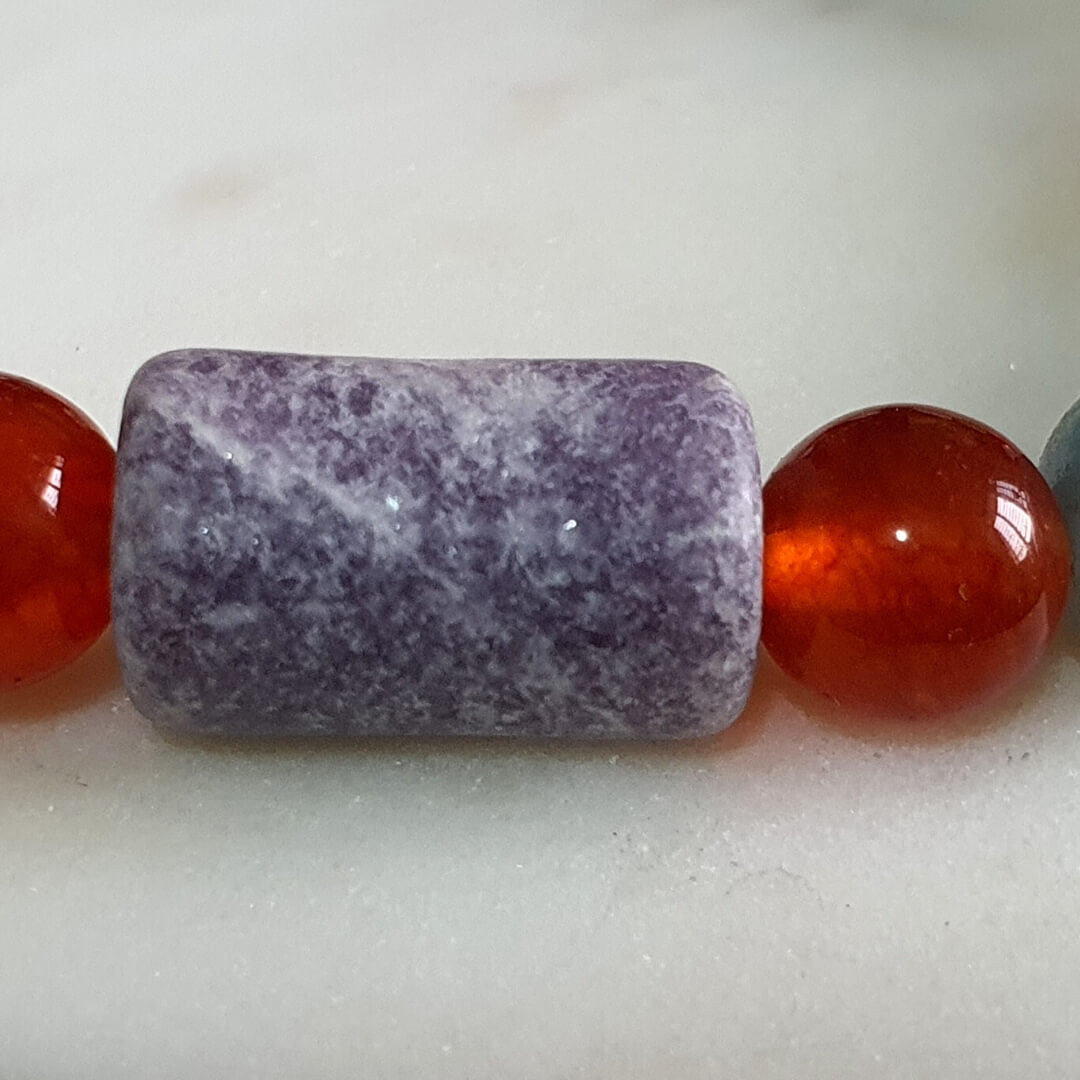 Go for it
I am using this bracelet for the last two weeks. It's been fairly effective in me. I used to wake up with a crunched up back but now it's much bearable. Thanks Tru Team.
It's good.
I gave this to my mother and she is suffering from Arthritis for very long. She had lost all hopes. This bracelet and the affirmations did something to her. She now walk everyday for 20 minutes. As said, its all about mind. This is a good mind booster and help you heal your thoughts and allows you to get benefits of positive energy.
I really like the product. But didn't notice any special change ( in pain). May be it will take more time. But i can say after wearing this i m feeling some kind of special positive energy in me.
Energy healing
Peacefulness
Harmony In life
Happy & positive