Regular price
Rs. 1,149.00
Regular price
Sale price
Rs. 1,149.00
Unit price
per
Sale
Sold out
Bask in the love of the universe with this bracelet made for Balance and peace. 
This beautiful crystal bracelet made of Premium quality (AAA) dark Amethyst and Rose quartz is all you need for the balance and peace you have never experienced in your life.
Amethyst is a natural tranquilizer, it relieves stress and strain, soothes irritability, balances mood swings,  dispels anger, rage, fear, and anxiety. Alleviates sadness and grief, and dissolves negativity.
Lowering stress and tension in the heart, Rose Quartz clears out anger, jealousy, and resentment of others, and allows healing of heart issues and dis-ease associated with holding on to such negative emotions.
Embrace it with the same amount of harmony to get multiple times of peace and serenity showered on you.
This beautiful combination also works great if you are suffering from migraine headaches. 
*GST will be calculated during checkout
All the crystals come with a how-to-use, charge, set intention guide, which contains all the information the individual needs to use the crystals.
Healing crystals are energy boosters, they show you the path to achieve desired goals. An individual needs to embrace the path and work on it.
How fast the results come is dependent on an individual's hard work, efforts, and sincerity to achieve the goal.
Crystals carry universal energy in them, they help individuals to bring the needed change in their life in order to achieve their goals. Crystals are part of spiritual work, and any spiritual work will take its own time and the results are always dependant on individuals.
View full details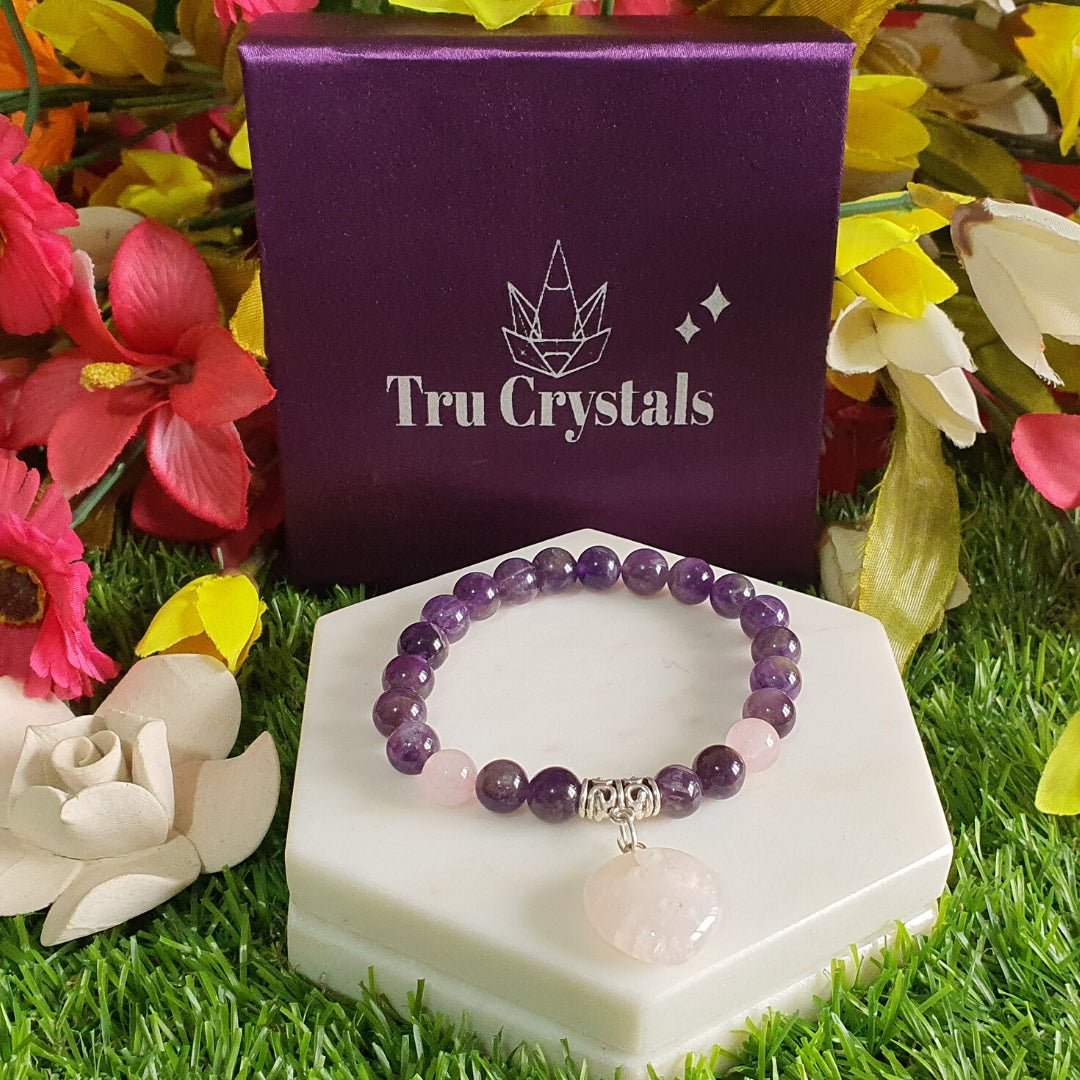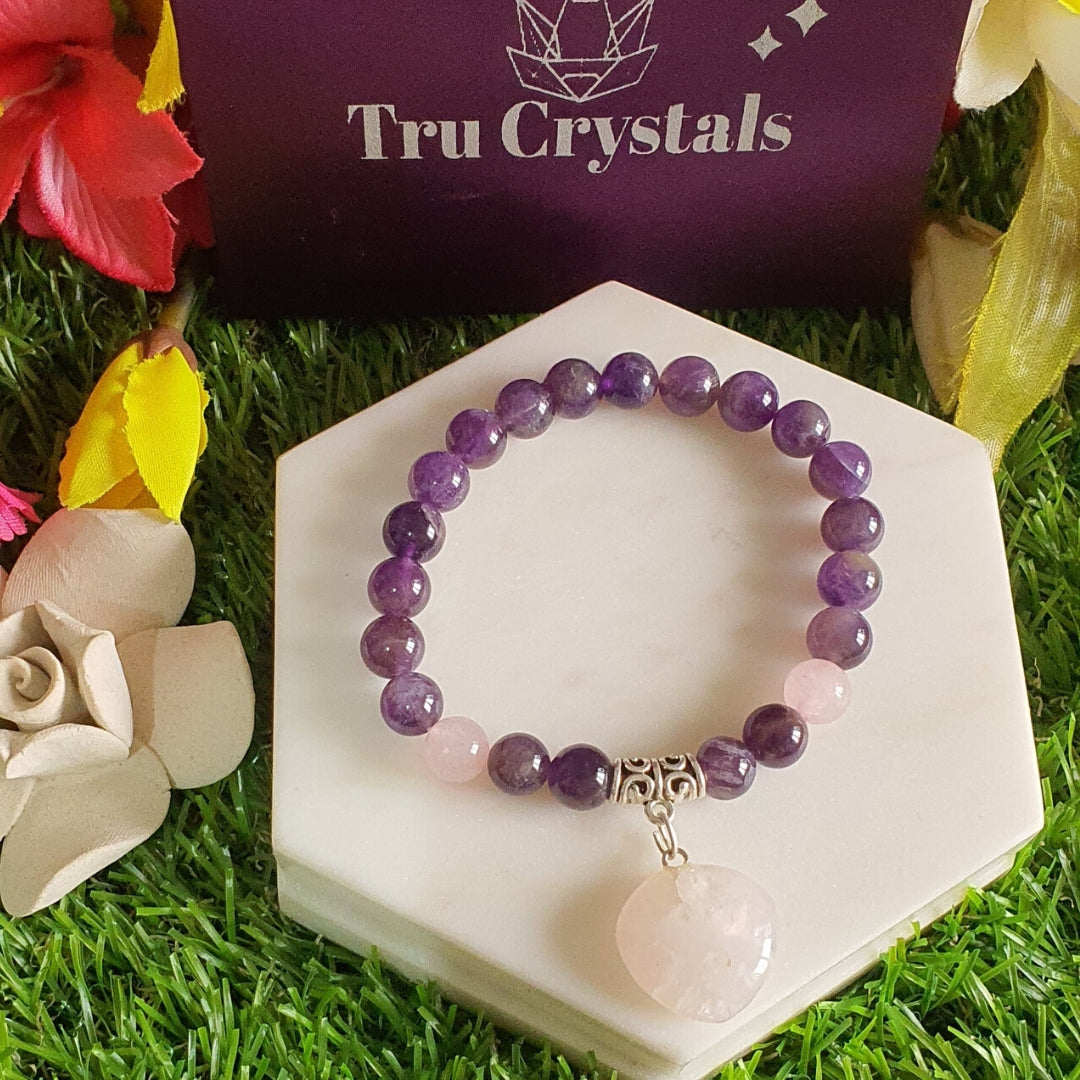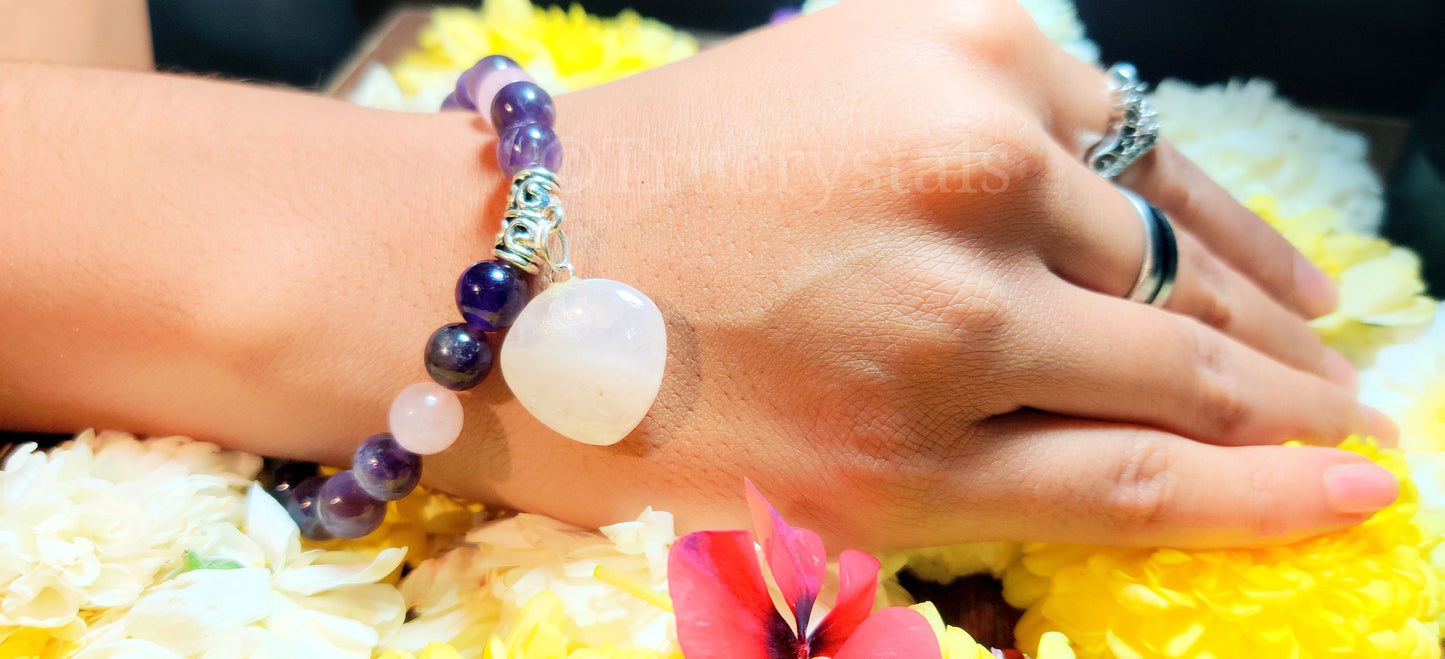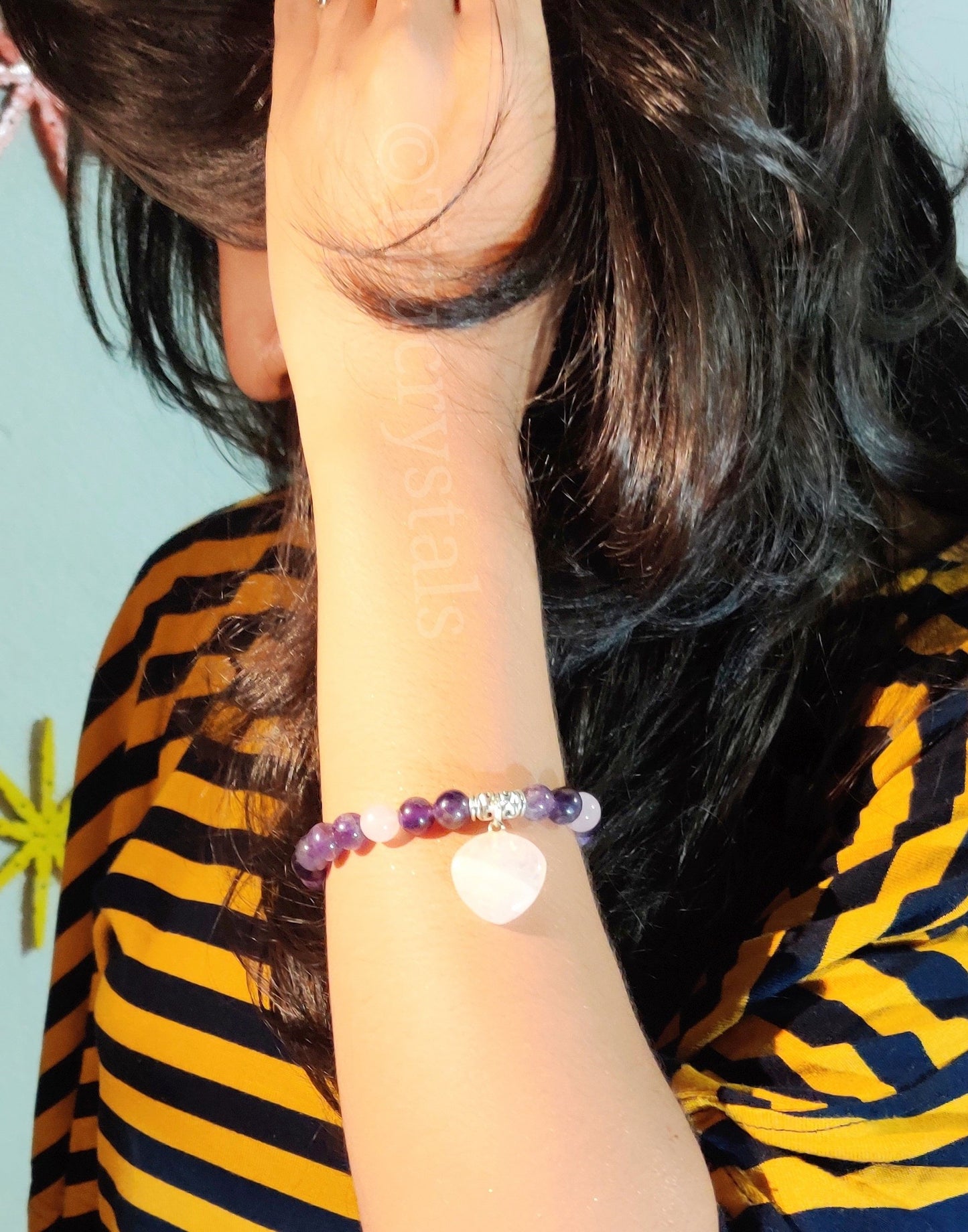 Value for Money
Lovely bracelet , It gives a calming effect to the mind. I took for crown chakra. Absolutely recommend it.100% original
Very nice product superb colour n original crystal
Energy healing
Peacefulness
Harmony In life
Happy & positive