Regular price
Rs. 1,539.00
Regular price
Sale price
Rs. 1,539.00
Unit price
per
Sale
Sold out
Own this beautiful Aura glowing stone that is said to protect your aura by strengthening you from within. 
Labradorite is the most powerful protector of the mineral kingdom, creating a shielding force throughout the aura and strengthening natural energies from within.
It protects against the negativity and misfortunes of this world. 

Wearing or carrying Labradorite allows one's innate magical powers to surface. 

Labradorite tempers the negative side of our personality, the traits and actions that rob our energy, and may produce depression or shame.

It assists in reducing anti-social, reckless or impulsive behavior in children, teenagers, and adults who are easily led into trouble by others, and may aid in detoxifying the effects of tobacco, alcohol, and to a lesser degree, hard drugs.

Labradorite is beneficial to the lungs and may assist with respiratory problems, bronchitis, and colds. It assists in digestion, regulation, and metabolism.

 It is also soothing during menstruation, for PMS symptoms, and for pain relief. 
All the crystals come with a how-to-use, charge, set intention guide, which contains all the information the individual needs to use the crystals.
Healing crystals are energy boosters, they show you the path to achieve desired goals. An individual needs to embrace the path and work on it.
How fast the results come is dependent on an individual's hard work, efforts, and sincerity to achieve the goal.
Crystals carry universal energy in them, they help individuals to bring the needed change in their life in order to achieve their goals. Crystals are part of spiritual work, and any spiritual work will take its own time and the results are always dependent on individuals.
View full details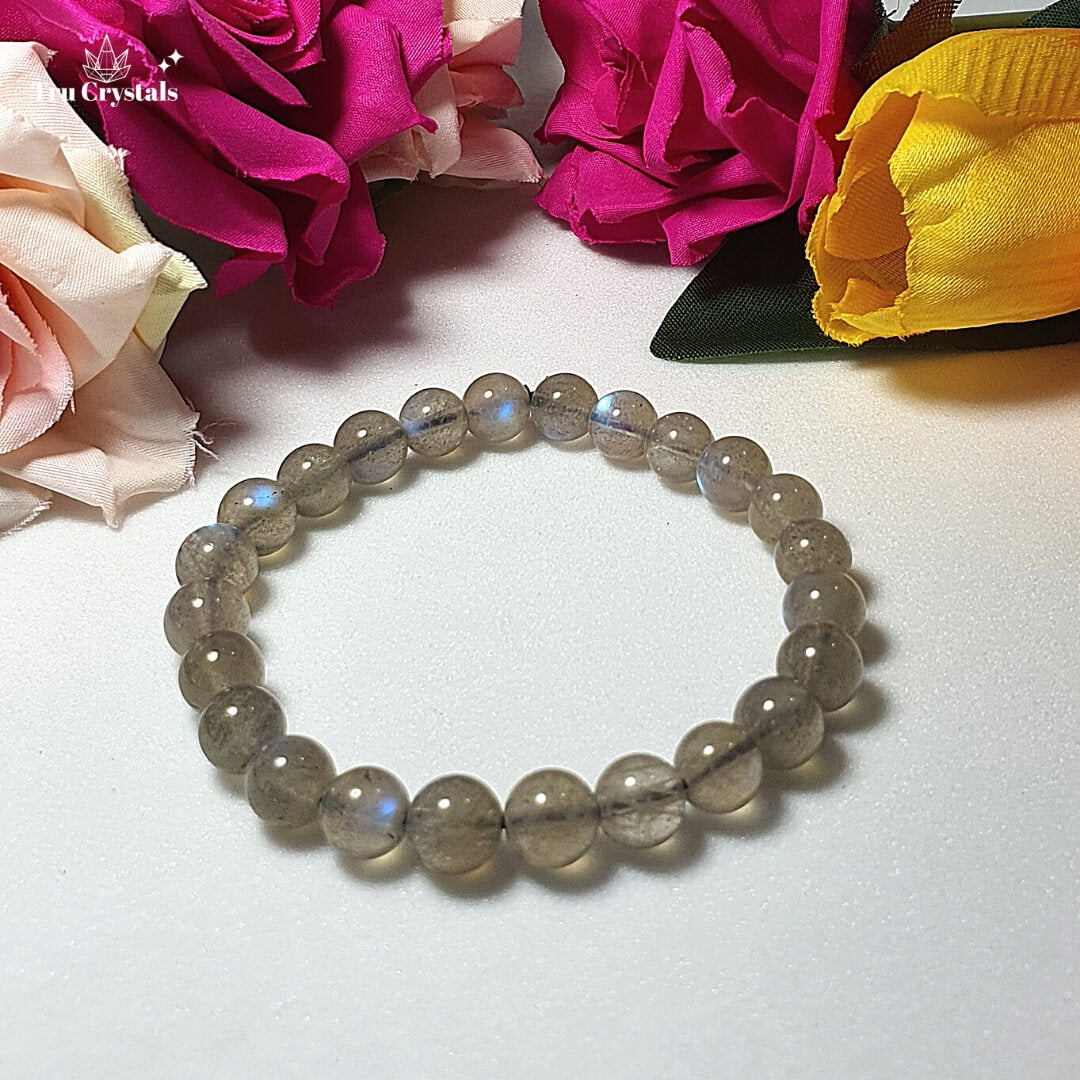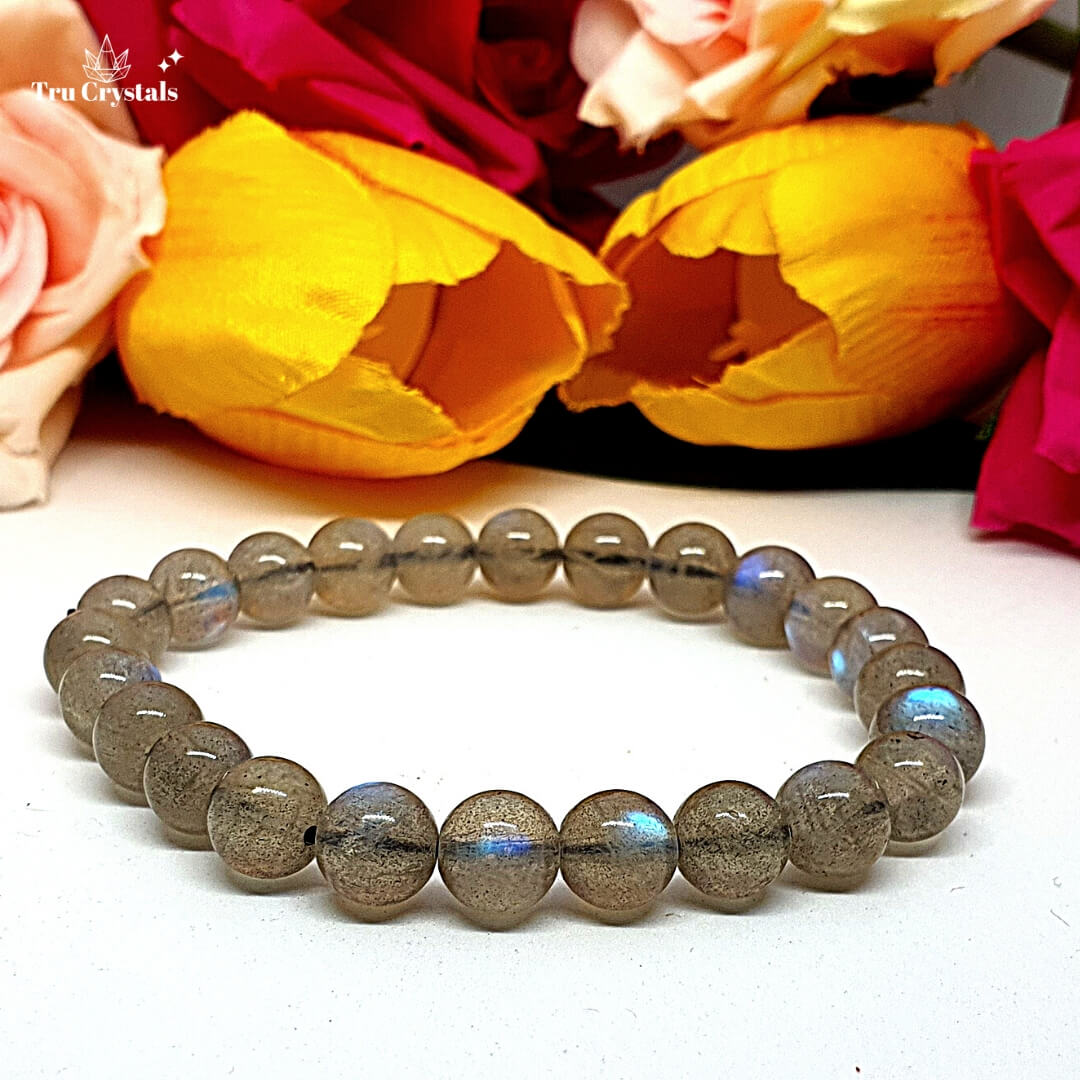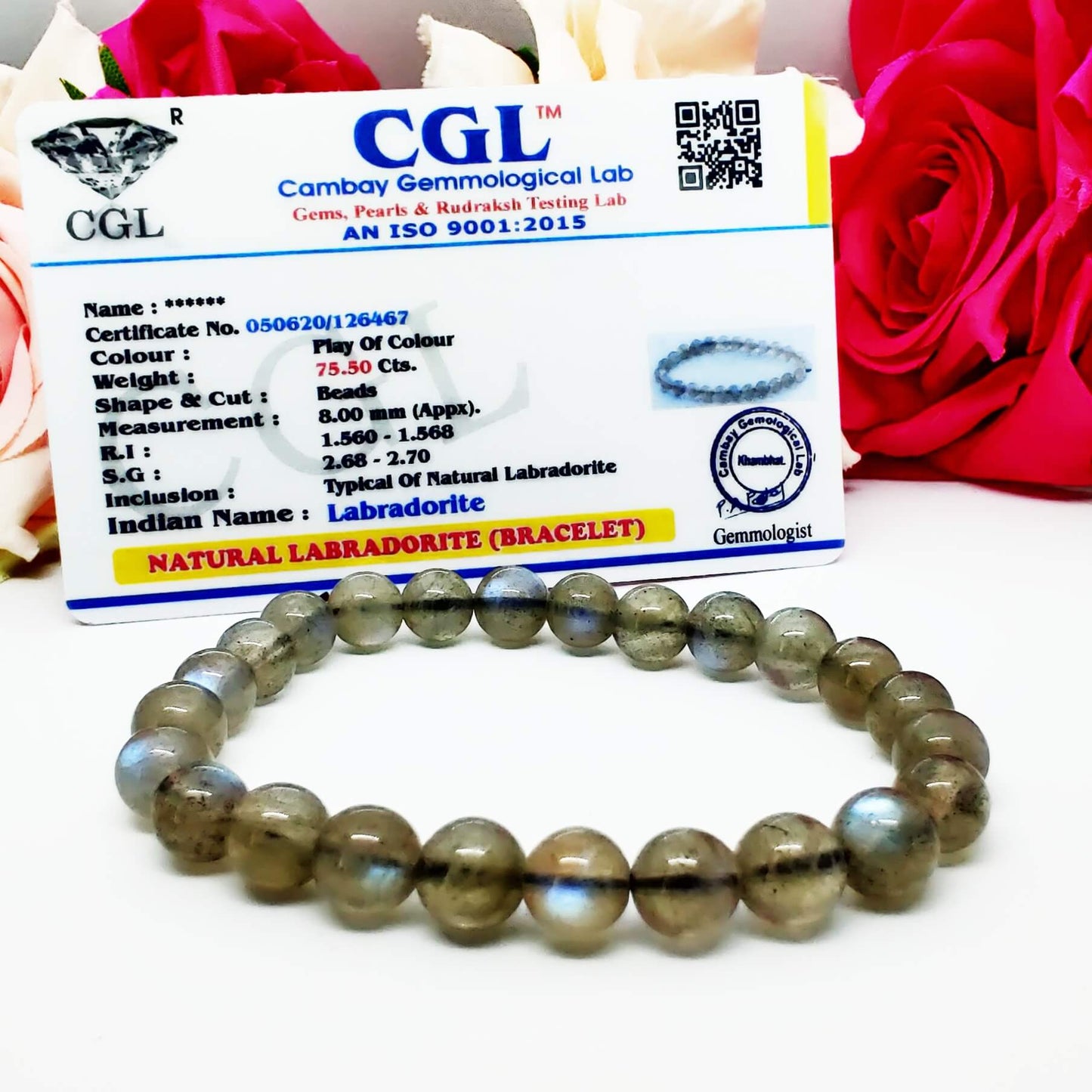 Bracelet for Aura protection
Love it's package and it's quality
I loved the bracelet.it has some extra wire too which is really useful if it gets lose I can change it too
Glowing Beautifully..
It seems, a bracelet infused with Northern Lights.. Really amazing to see it's glowing whenever I look at it.. Love the way it is.. 😊
Just wow
I am very impressed by the packing and the quality.
Bracelet for Aura protection
Energy healing
Peacefulness
Harmony In life
Happy & positive