Regular price
Rs. 1,179.00
Regular price
Sale price
Rs. 1,179.00
Unit price
per
Sale
Sold out
Size: 3 Inch x 3 Inch
Bracelet Charging Selenite Plate - Yin & Yang, a harmonious fusion of spirituality and style that offers a unique and enchanting way to cleanse and recharge your favorite gemstone bracelets. This carefully crafted charging plate is designed with the timeless symbol of Yin and Yang, representing the balance and unity of opposing forces in the universe.

Made from the purest selenite, a crystal known for its purifying and high-vibrational properties, this charging plate serves as a sanctuary for your bracelets. Selenite has the remarkable ability to cleanse and recharge gemstones, restoring their energy and removing any lingering negativity, allowing you to experience the full potential of your crystals.

The Yin and yang symbol on this charging plate signifies the interconnectedness of duality, serving as a reminder of balance and harmony in your life. Placing your gemstone bracelets on this plate not only revitalizes their metaphysical properties but also infuses them with the serene and balanced energy of Yin and Yang.

Whether you're an avid crystal collector or simply want to enhance your daily well-being, our Bracelet Charging Selenite Plate is a beautiful and meaningful addition to your spiritual practice. It's a perfect blend of aesthetics and functionality, making it an ideal gift for yourself or a loved one. Embrace the power of balance and purification with this stunning piece that bridges the worlds of energy and aesthetics, allowing you to harness the energy of your gemstone bracelets with renewed vitality.
View full details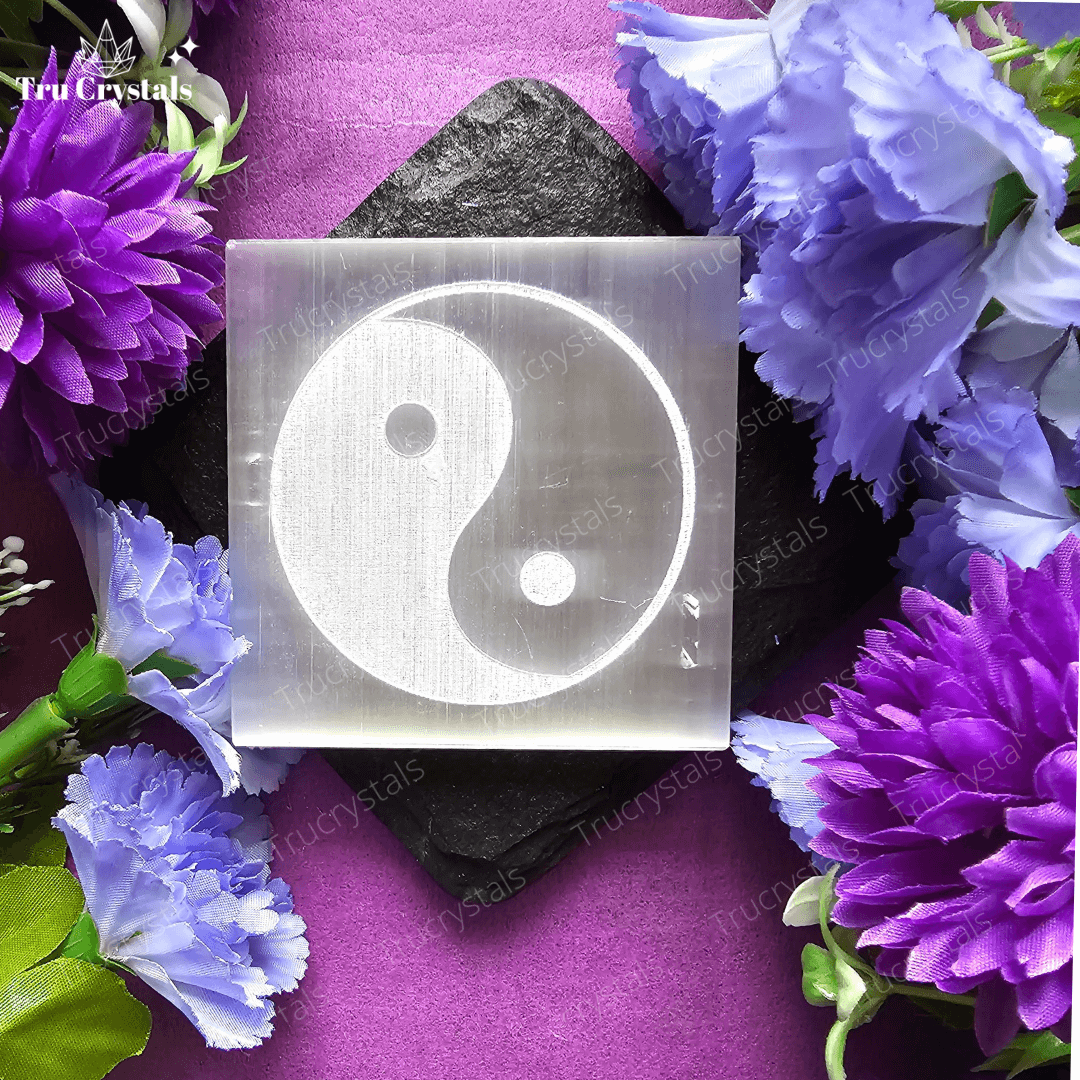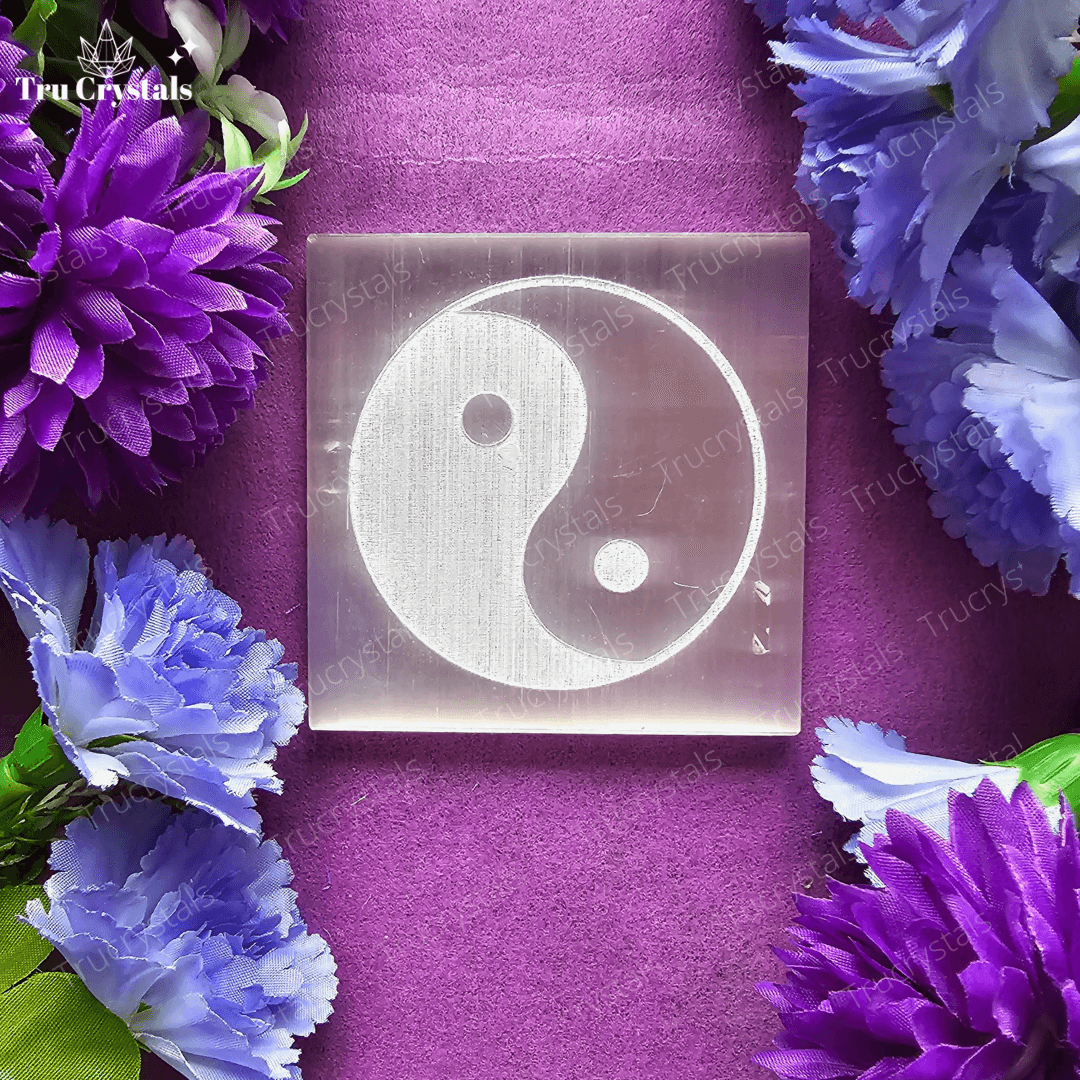 Energy healing
Peacefulness
Harmony In life
Happy & positive