Regular price
Rs. 1,080.00
Regular price
Sale price
Rs. 1,080.00
Unit price
per
Sale
Sold out
Blue Apatite is a motivational stone, promoting independence and ambition. 
Blue Apatite opens the throat chakra. It enhances communication in groups and facilitates public speaking. It heals the heart and emotions.
Blue Apatite is a stone of manifestation attuned to the future, activating psychic abilities and allowing the expansion of knowledge. Blue Apatite is a dual-action stone, known for its use of personal power to achieve goals. It clears away confusion, apathy, and negativity.  Blue Apatite is associated with healthy eating and has been credited with suppressing hunger and raising the metabolic rate. It is generally supportive in healing all glands, meridians, and organs, and reduces hypertension.
You will receive 1 palm stone.
All the crystals come with a how-to-use, charge, set intention guide, which contains all the information the individual needs to use the crystals.
Healing crystals are energy boosters, they show you the path to achieve desired goals. An individual needs to embrace the path and work on it.
How fast the results come is dependent on an individual's hard work, efforts, and sincerity to achieve the goal.
Crystals carry universal energy in them, they help individuals to bring the needed change in their life in order to achieve their goals. Crystals are part of spiritual work, and any spiritual work will take its own time and the results are always dependent on individuals.
View full details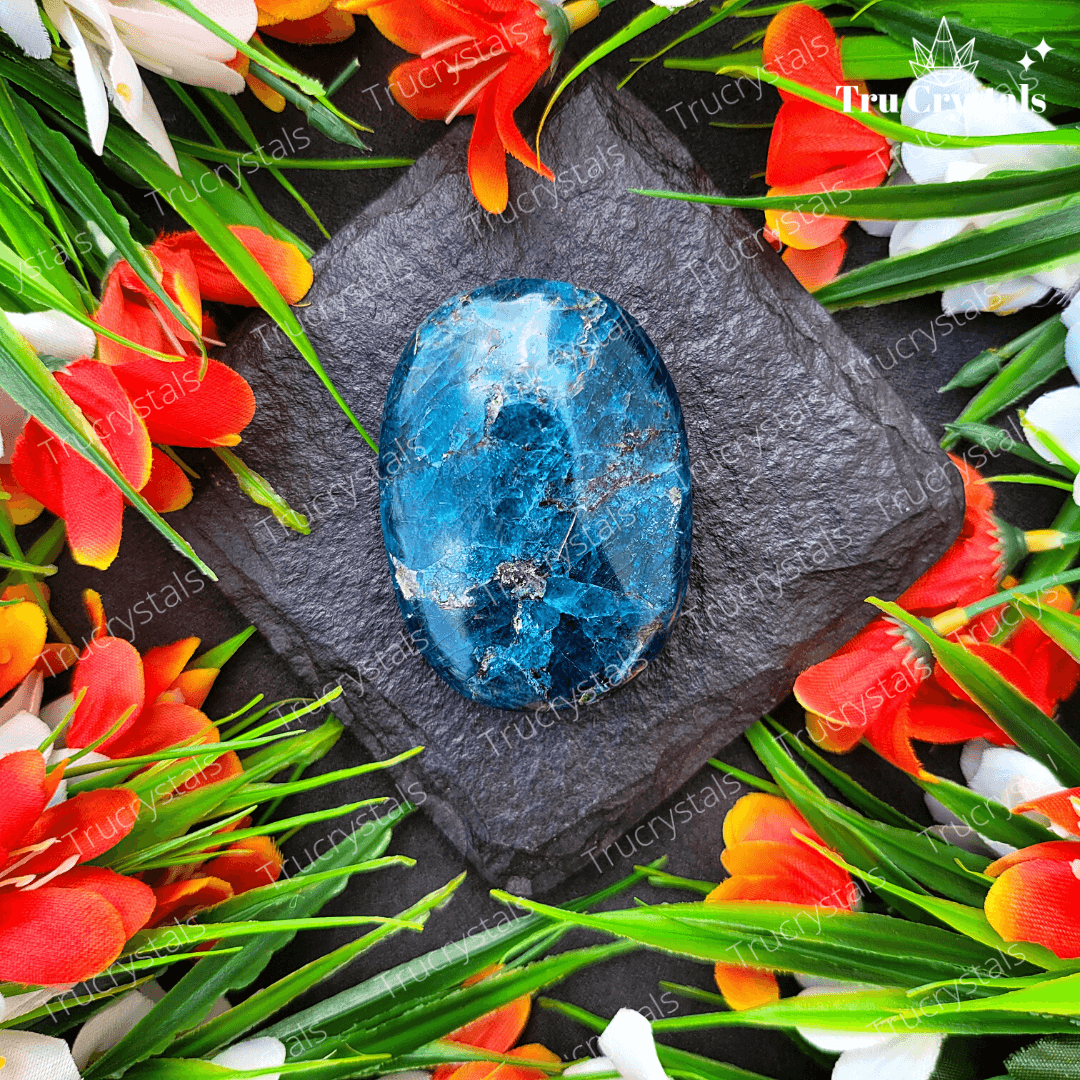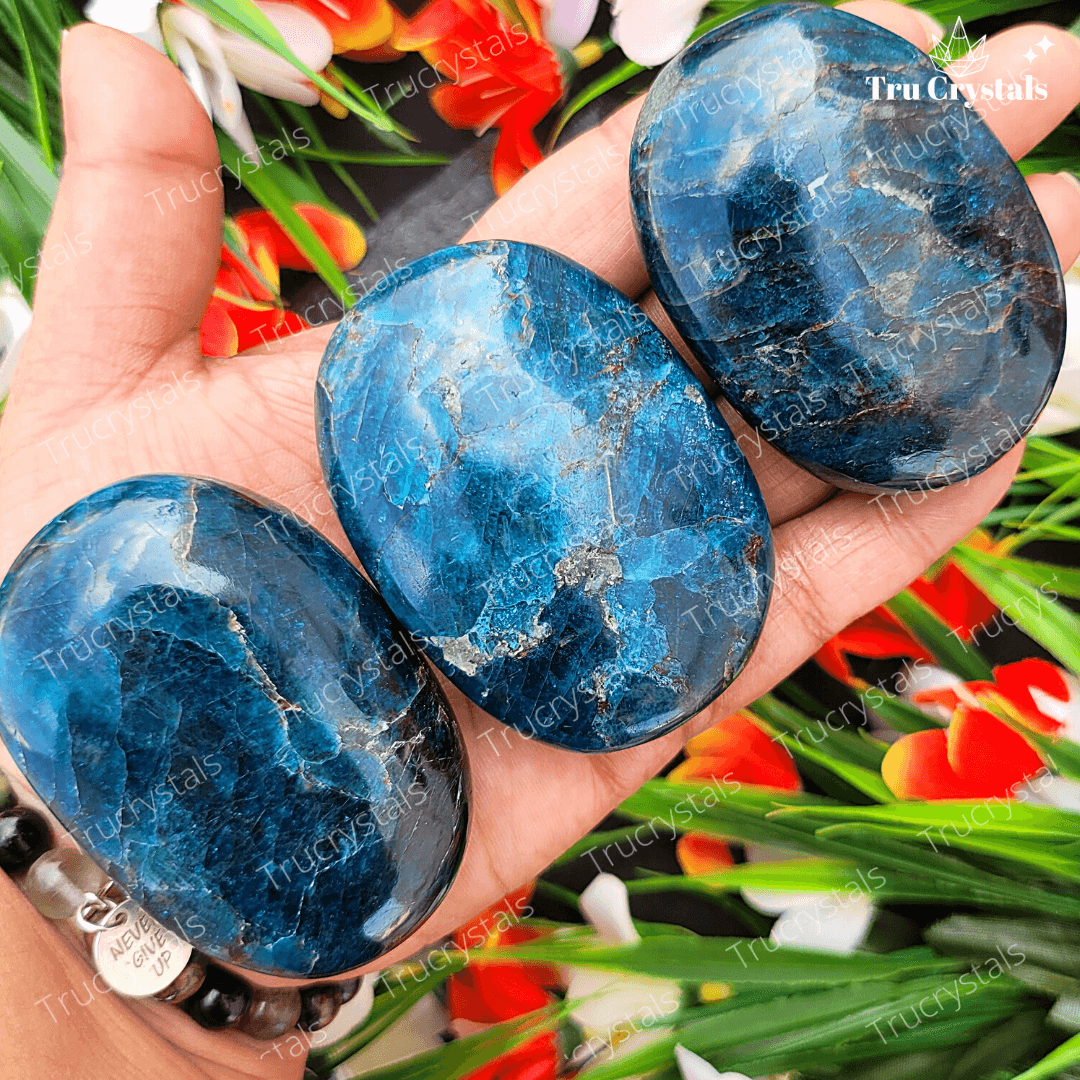 Blue apatite
It's a gorgeous palm stone. Definitely is the stone of motivation.
One suggestion is to give an explanation card with it .
Energy healing
Peacefulness
Harmony In life
Happy & positive