Regular price
Rs. 6,399.00
Regular price
Sale price
Rs. 6,399.00
Unit price
per
Sale
Sold out
Introducing our exquisite Blue Apatite Japa Mala, a sacred and powerful tool designed to enhance your meditation and spiritual practice. Crafted with utmost care and attention to detail, this Japa Mala is a fusion of beauty, functionality, and profound energy.
Our Japa Mala features 108 beads made of authentic and natural Blue Apatite gemstones. Known for their mesmerizing blue hues, these stones are believed to promote spiritual growth, inner peace, and clarity of mind.

 Each Japa Mala is meticulously handcrafted by skilled artisans, ensuring that every bead is perfectly aligned and the overall design radiates harmonious and balanced energy.

Our Japa Mala is not only visually stunning but also durable and comfortable to hold. The beads are smooth to the touch, making it easy to flow through your fingers during mantra recitation.
 Before reaching your hands, each Japa Mala undergoes an energization and cleansing process, ensuring that it is free from any negative energies and imbued with positive vibrations.

The repetitive counting of the blue beads helps focus the mind and enhances the depth of your meditation practice, bringing tranquility and mindfulness into your daily routine.

 Blue Apatite is believed to stimulate the Third Eye chakra, promoting spiritual insight and intuition. It encourages self-expression, encouraging you to speak your truth and align with your higher self. Known as a stone of motivation this bead helps you build the best self. 

Whether you are an experienced meditator or a beginner on the path of self-discovery, the Blue Apatite Japa Mala will accompany you on your spiritual journey, helping you find balance, clarity, and peace within.

Note: Each Blue Apatite Japa Mala may vary slightly in color and pattern due to the natural variations in gemstones, making yours truly unique and one-of-a-kind.
View full details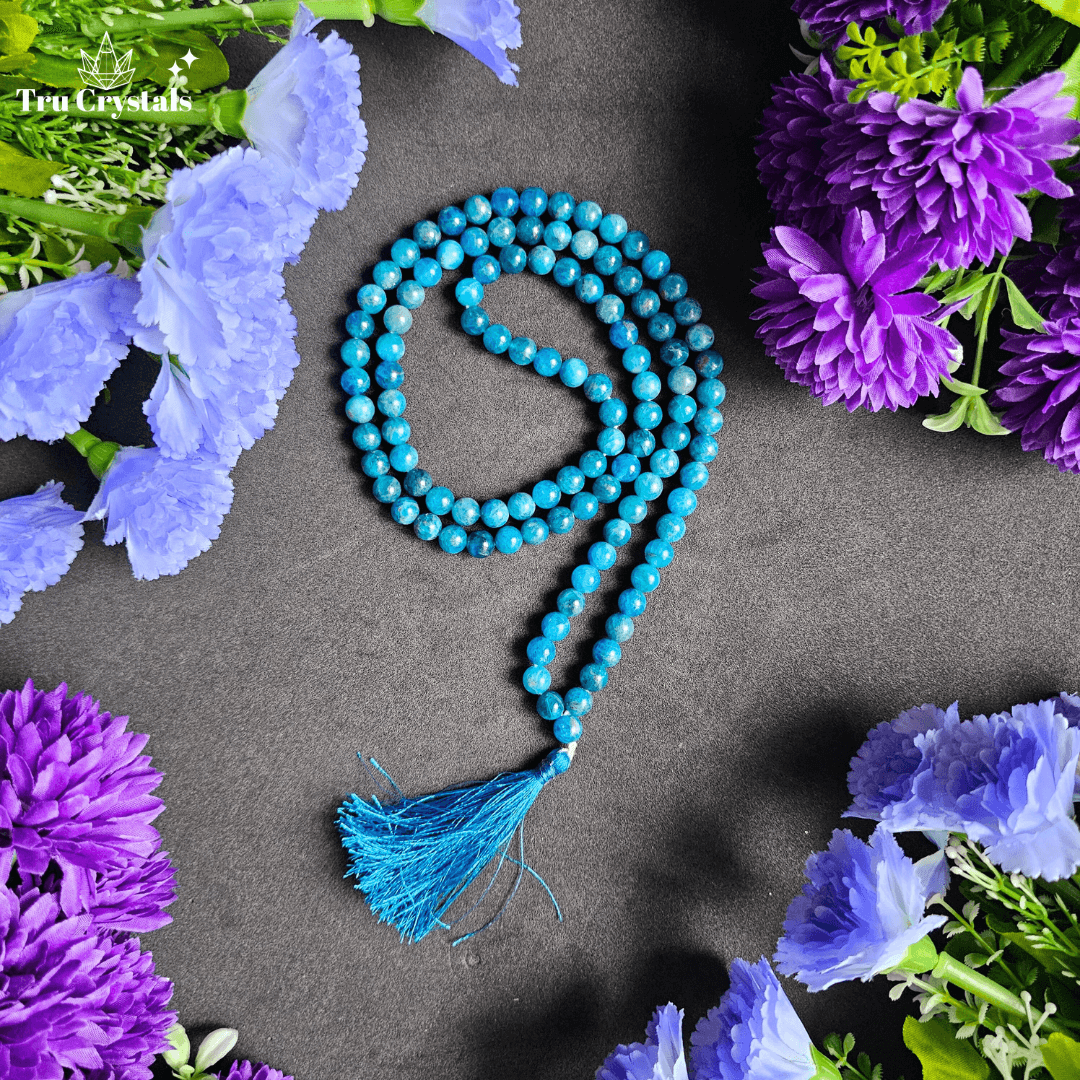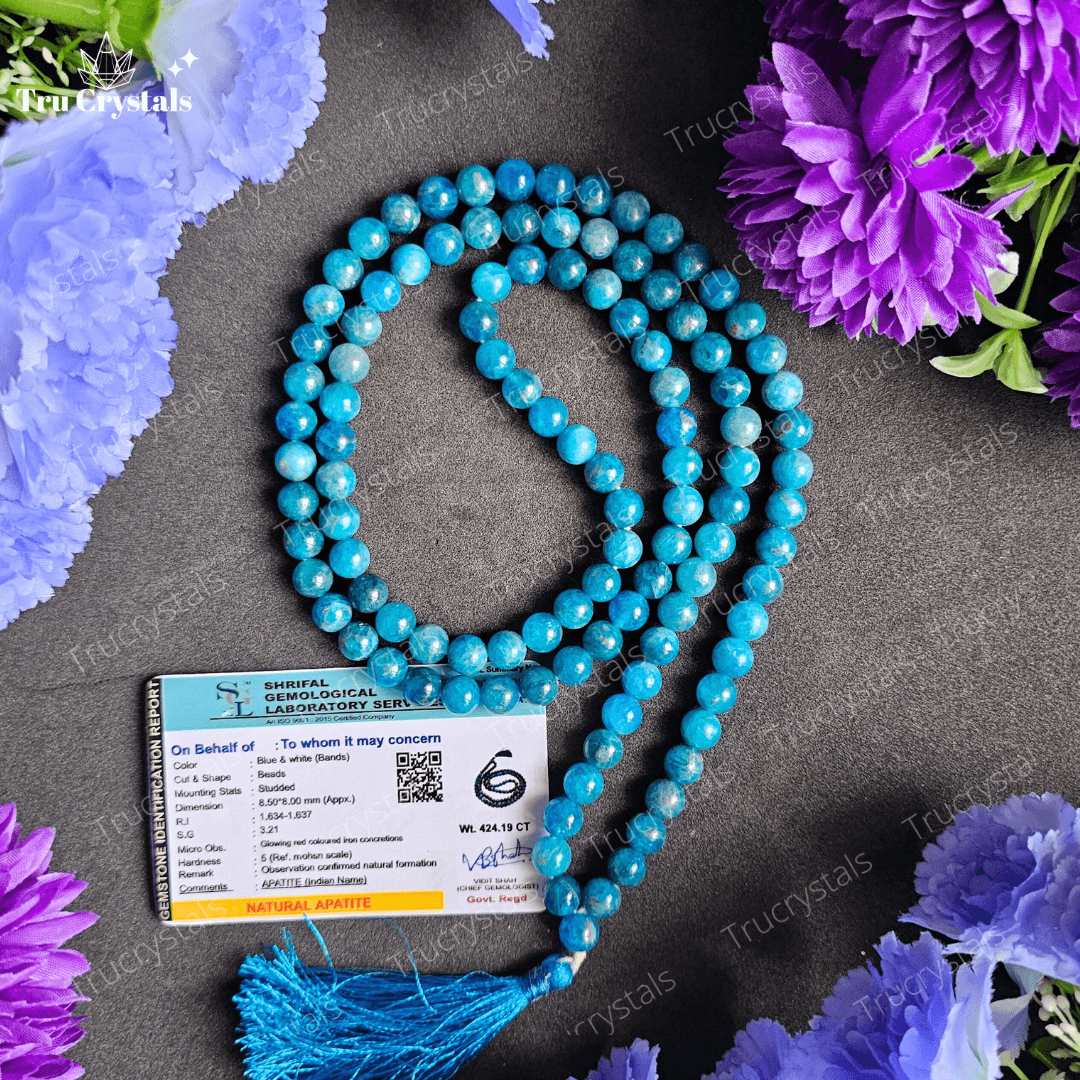 Energy healing
Peacefulness
Harmony In life
Happy & positive