Regular price
Rs. 1,899.00
Regular price
Sale price
Rs. 1,899.00
Unit price
per
Sale
Sold out
Introducing our exquisite Silver Black Tourmaline Ring - a harmonious fusion of sophistication and natural beauty. This ring is meticulously crafted to showcase the allure of black tourmaline, encased in a premium 925 sterling silver setting, resulting in a truly captivating piece that will elevate your style and captivate onlookers.
This ring is carefully fashioned from the finest 925 sterling silver, ensuring both elegance and durability. The silver setting provides the perfect frame for the mesmerizing black tourmaline gemstone, creating a striking contrast that embodies refined taste. 
At the core of this ring lies a genuine black tourmaline gemstone, revered for its deep, velvety black hue. Black tourmaline is believed to possess powerful protective and grounding properties, shielding its wearer from negative energies and promoting a sense of inner strength. The beautiful black stone is 
known to 
keep all the negativity, evil eye effects, bad happenings, bad aura, and other negative omens that will affect your growth. 
The thoughtfully designed ring features an adjustable band, allowing you to effortlessly resize it to your desired fit. This flexibility ensures a comfortable and snug feel, making it suitable for everyday wear or as a statement piece for special occasions.
Whether you're dressing up for a glamorous event or looking to add a touch of sophistication to your casual attire, this size-adjustable ring effortlessly complements any outfit. Its timeless appeal makes it a cherished accessory that you'll adore for years to come.
Each Ring comes elegantly presented in a stylish gift box, making it an exquisite present for your loved ones on birthdays, anniversaries, or any special occasion.
Embrace the allure of black tourmaline with our Size Adjustable Silver Black Tourmaline Ring, where nature's beauty meets timeless craftsmanship. As you slip this elegant ring onto your finger, feel the energy of the earth flowing through the mesmerizing gemstone and be embraced by the sophistication of sterling silver. Elevate your jewelry collection with this captivating piece that effortlessly balances contemporary charm with the mystique of black tourmaline.
View full details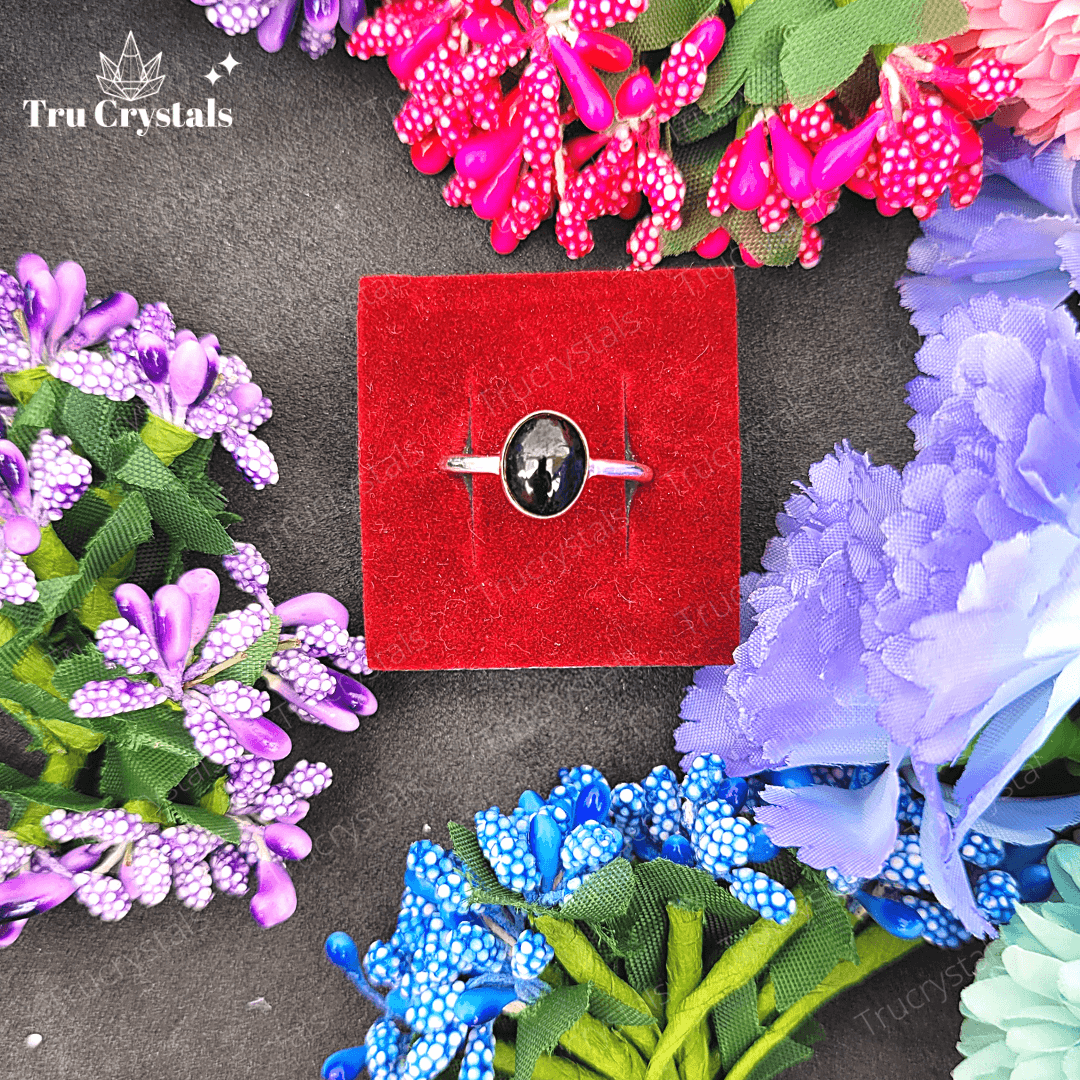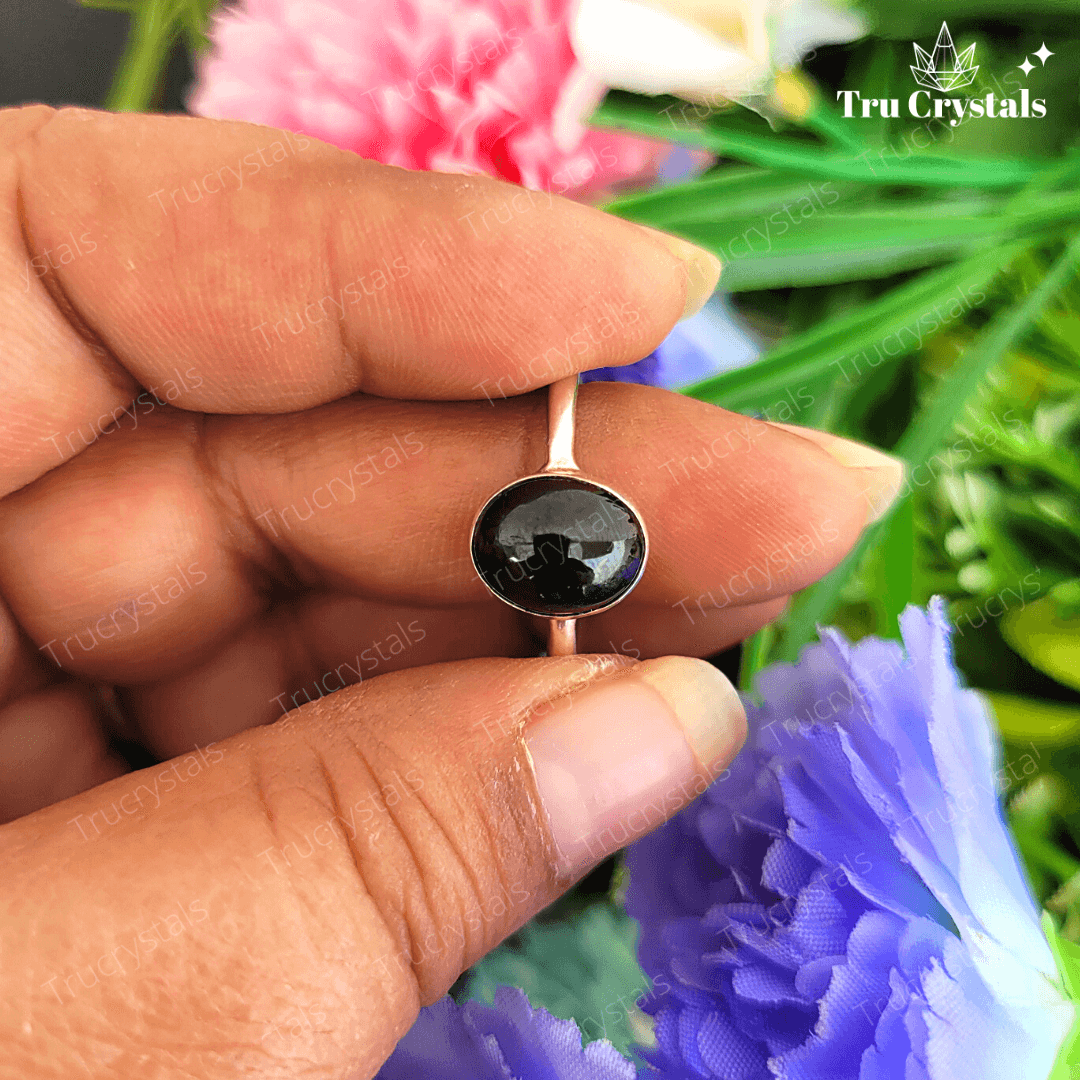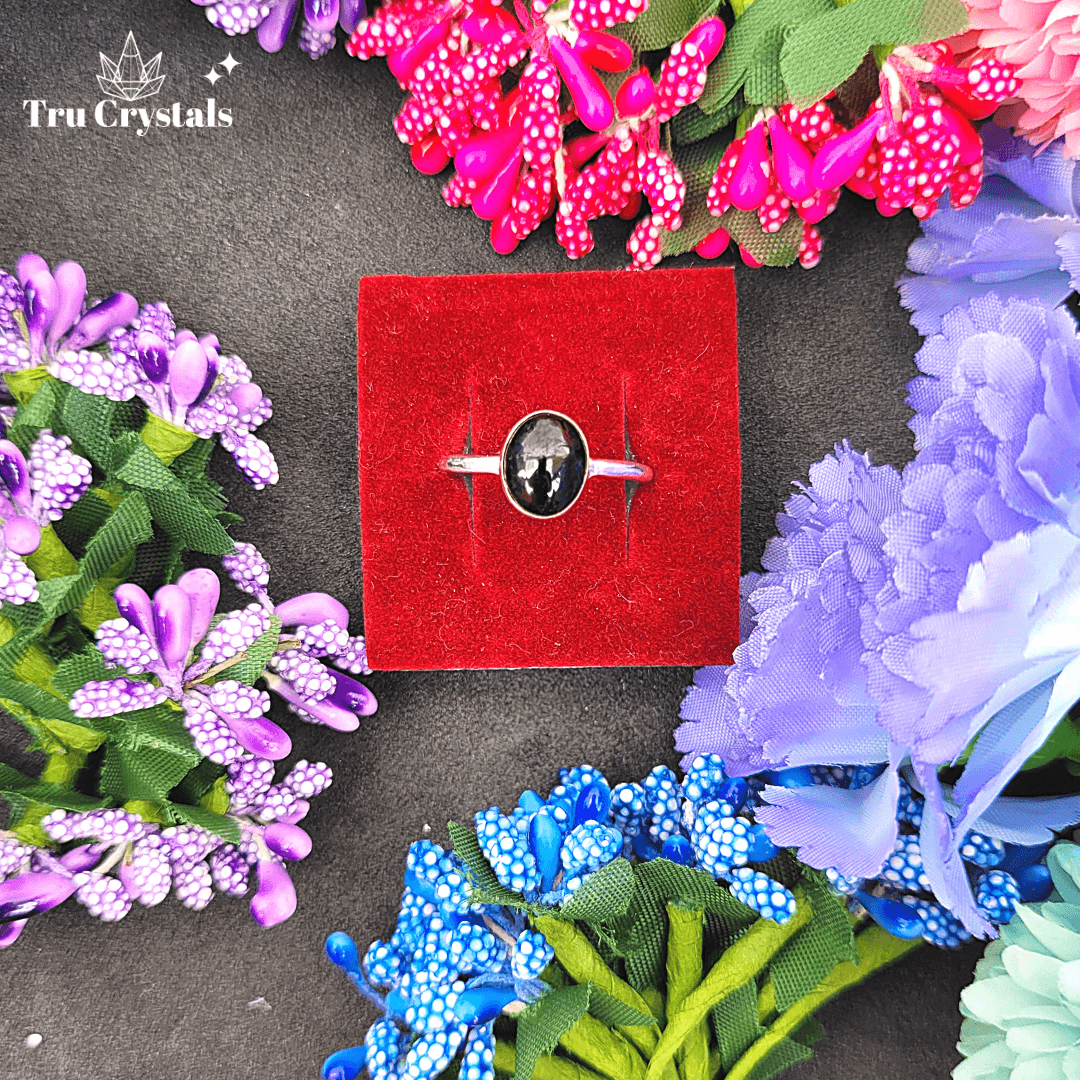 Energy healing
Peacefulness
Harmony In life
Happy & positive