Regular price
Sale price
Rs. 879.00
Unit price
per
Sale
Sold out
Introducing our Black Tourmaline and Clear Quartz Angel Pendulum, a stunning and spiritually charged tool designed to enhance your divination and energy work. This beautifully crafted pendulum combines the protective and grounding qualities of Black Tourmaline with the clarity and amplifying energy of Clear Quartz, resulting in a powerful instrument for accessing higher guidance and insights.

 Known for its strong protective properties, Black Tourmaline serves as the anchor for this pendulum. It acts as a shield against negative energies and psychic attacks, allowing you to feel safe and secure while using it for spiritual work. This stone is particularly adept at grounding your energy, making it an ideal choice for balancing and centering during pendulum sessions.

Clear Quartz, often referred to as the "Master Healer" crystal, complements Black Tourmaline beautifully. It brings clarity to your thoughts and intentions, helping you to access higher realms of consciousness. Clear Quartz also has the unique ability to amplify the energy of other stones, making it a versatile and potent addition to this pendulum.

Whether you're a seasoned practitioner or new to divination, the Black Tourmaline and Clear Quartz Angel Pendulum is a valuable tool for gaining insights, connecting with your intuition, and fostering spiritual growth. Its harmonious blend of protective and amplifying energies ensures a powerful and balanced experience during your spiritual journey.
View full details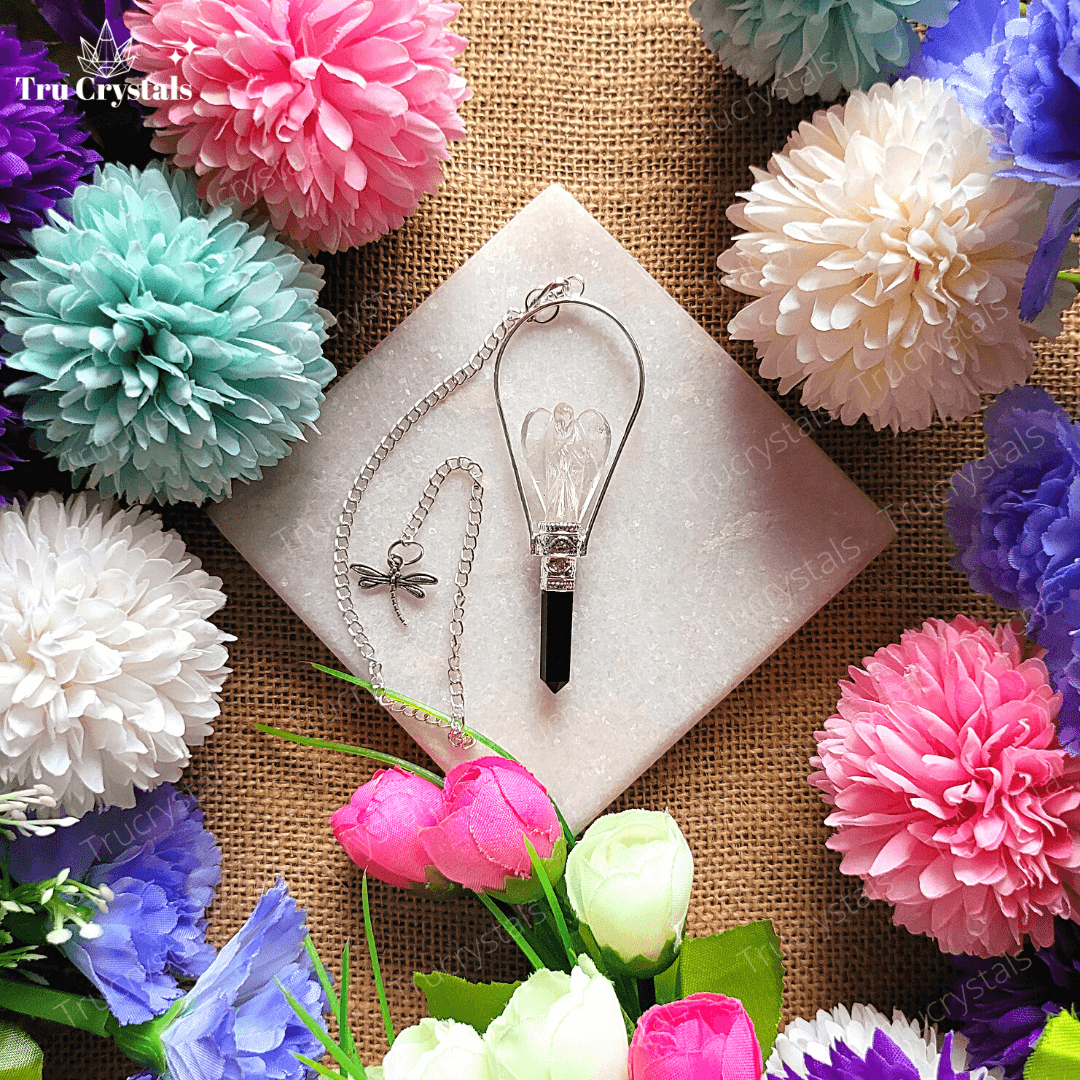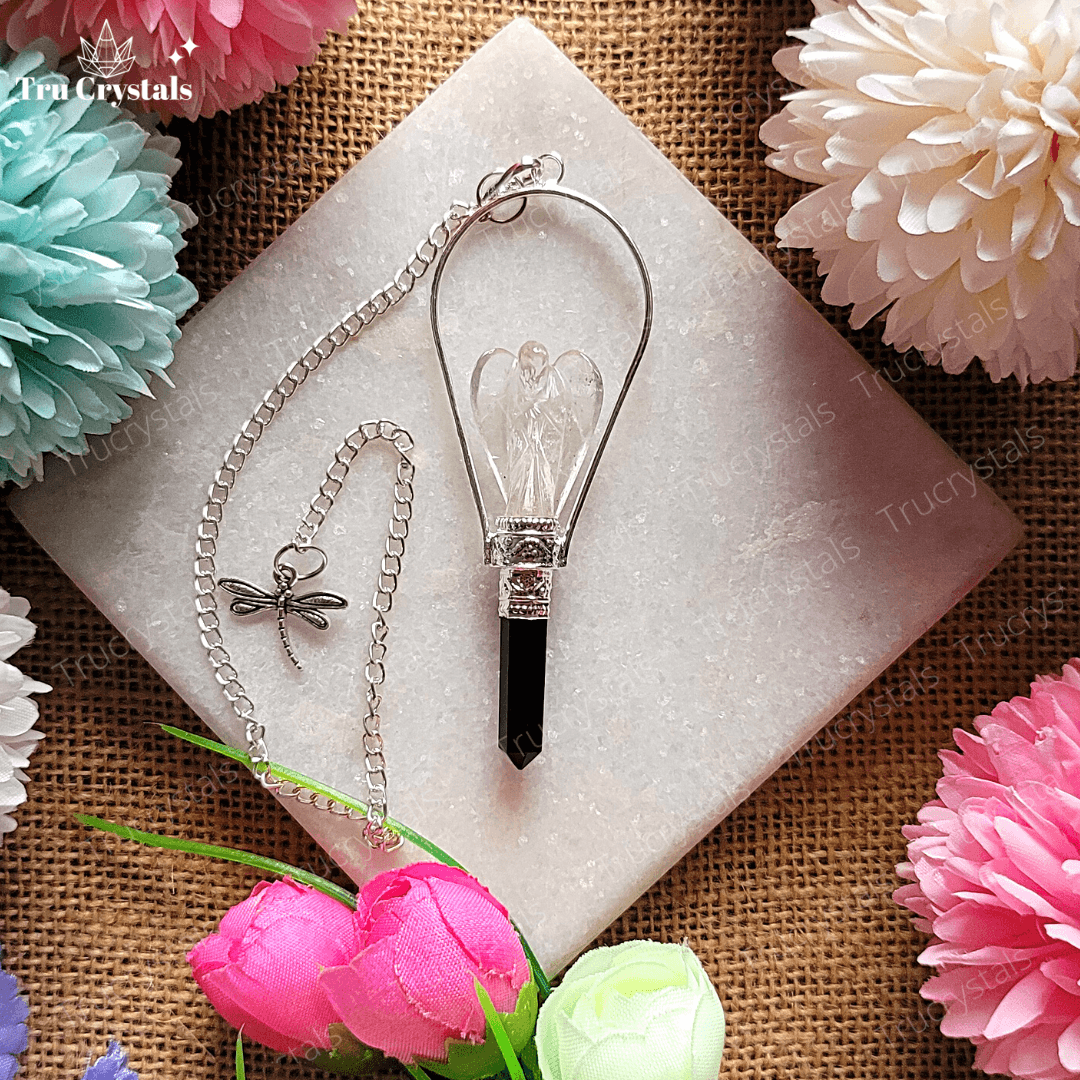 Energy healing
Peacefulness
Harmony In life
Happy & positive