Regular price
Rs. 1,459.00
Regular price
Sale price
Rs. 1,459.00
Unit price
per
Sale
Sold out
Elevate your crystal collection with our mesmerizing 2-inch Black Obsidian Sphere. This captivating and polished work of nature not only adds a touch of elegance to your space but also holds the promise of profound metaphysical benefits.

Black Obsidian is renowned for its potent protective qualities. When you invite this sphere into your life, you're welcoming a guardian that shields you from negative energies, psychic attacks, and harmful influences. It creates a powerful barrier, allowing you to move through life with greater confidence and peace of mind.

Our 2-inch Black Obsidian Sphere boasts a sleek, mirror-like surface with deep, inky black hues that capture your gaze. The spherical shape enhances the stone's beauty and allows energy to flow harmoniously, creating an enchanting display piece.

Black Obsidian is often associated with inner growth and self-reflection. It encourages you to confront your deepest fears, insecurities, and hidden truths. Embrace this sphere during moments of self-discovery and let it guide you on your path to personal transformation.

With its strong connection to the Earth's energies, Black Obsidian provides grounding and balance. It helps you stay rooted in the present moment and releases built-up tensions, leaving you with a sense of renewed clarity and focus.

 For those interested in divination and scrying practices, our Black Obsidian Sphere can be an invaluable tool. Its reflective surface serves as a medium for gazing and exploring your inner realms.

 Beyond its spiritual attributes, our 2-inch Black Obsidian Sphere is a striking piece of home decor. Place it on your altar, coffee table, or any space you wish to infuse with its protective and transformative energies.

Whether you're a crystal enthusiast or simply looking to enhance your space with a symbol of protection and personal growth, our 2-inch Black Obsidian Sphere is a must-have addition to your collection. Each sphere is carefully handpicked to ensure the highest quality and aesthetic appeal.

Experience the mystic allure and protective powers of Black Obsidian with this captivating sphere. Allow it to safeguard your energy and guide you on your journey toward self-discovery and personal empowerment. Elevate your surroundings and your spirit with the profound energy of Black Obsidian today!
View full details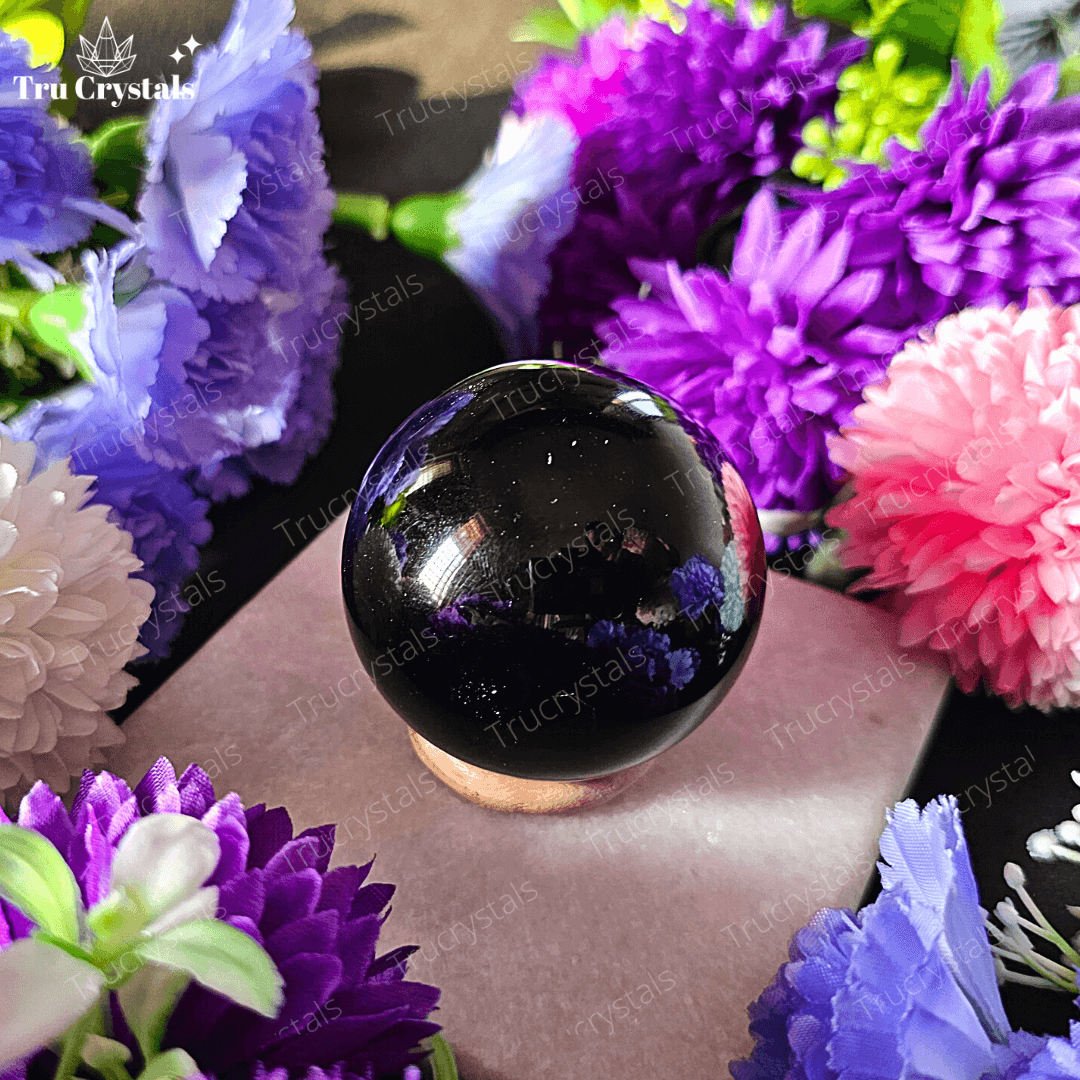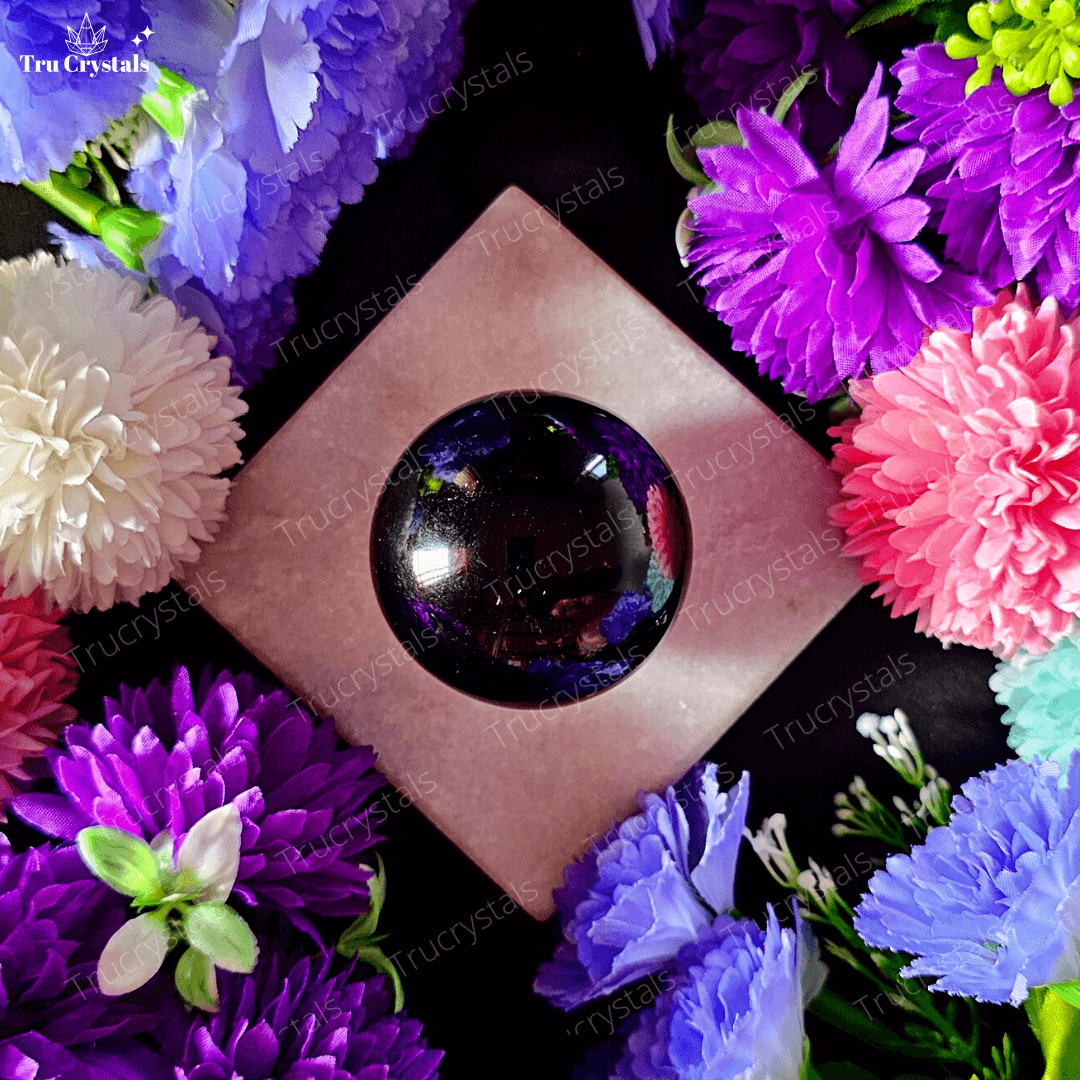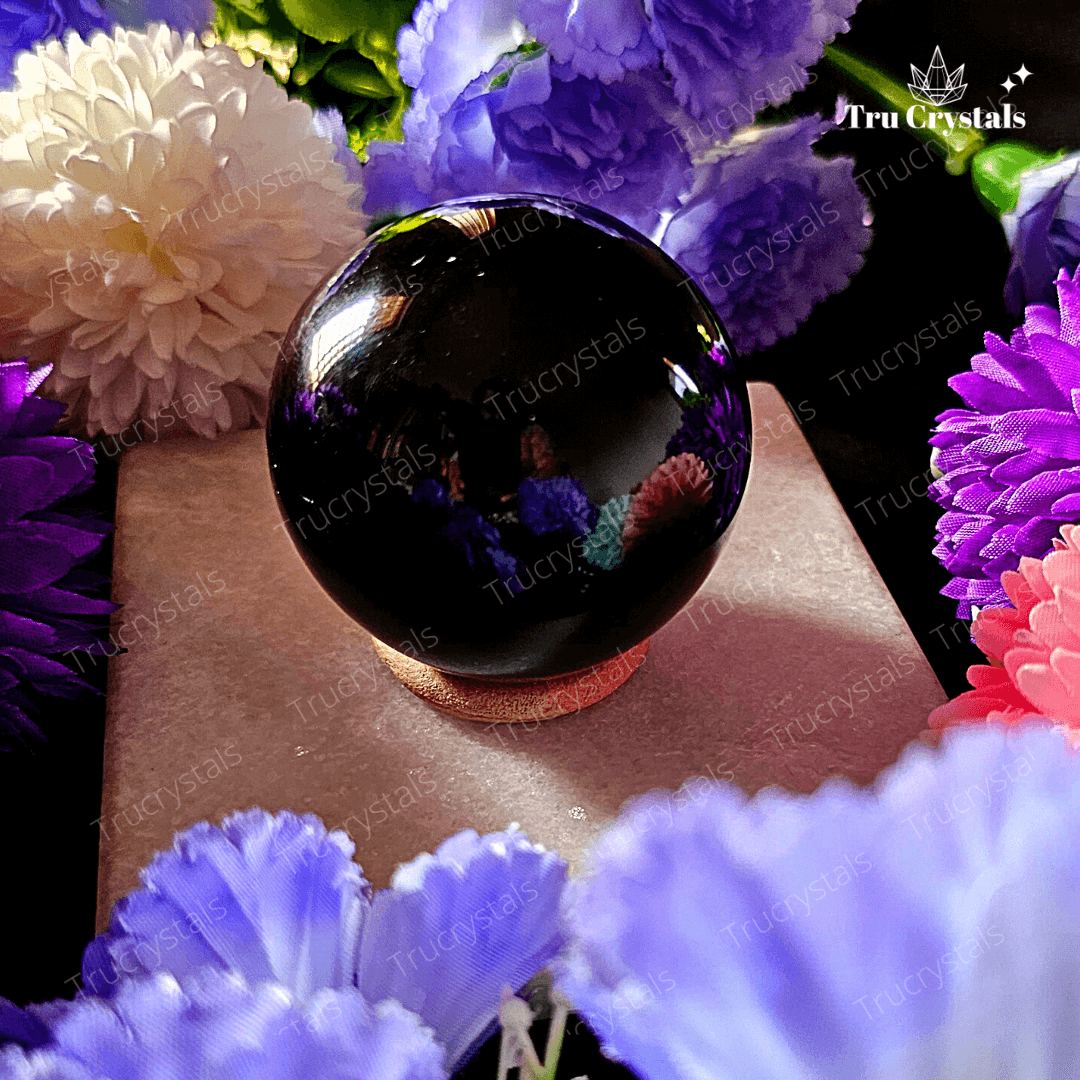 Energy healing
Peacefulness
Harmony In life
Happy & positive