Regular price
Rs. 1,899.00
Regular price
Sale price
Rs. 1,899.00
Unit price
per
Sale
Sold out
This beautiful soothing blue stone is known to bring calmness to its wearer.  Aquamarine is calming, soothing, and cleansing, and inspires truth, trust, and letting go. It helps one to find inner peace.
 Associated with the Throat chakra, Aquamarine helps overcome the fear of speaking and is an excellent stone for teachers and presenters of all types. It relaxes speakers to a stage of consciousness in which they are fully aware of their own truths, wisdom, and feelings, and able to articulate them with clarity and conviction. It also allows one to speak clearly and without anger in difficult situations.
Aquamarine is a Water element stone, powerful for cleansing the emotional body and opening communication. Its gentle energy brings emotional patterns to the surface and assists in understanding the reason for holding onto old thoughts or patterns that are limiting forward motion. It also identifies where the ego is causing one to overreact. 
 All the crystals come with a how-to-use, charge, set intention guide, which contains all the information the individual needs to use the crystals.
Healing crystals are energy boosters, they show you the path to achieve desired goals. An individual needs to embrace the path and work on it.
How fast the results come is dependent on an individual's hard work, efforts, and sincerity to achieve the goal.
Crystals carry universal energy in them, they help individuals to bring the needed change in their life in order to achieve their goals. Crystals are part of spiritual work, and any spiritual work will take its own time and the results are always dependant on individuals.
View full details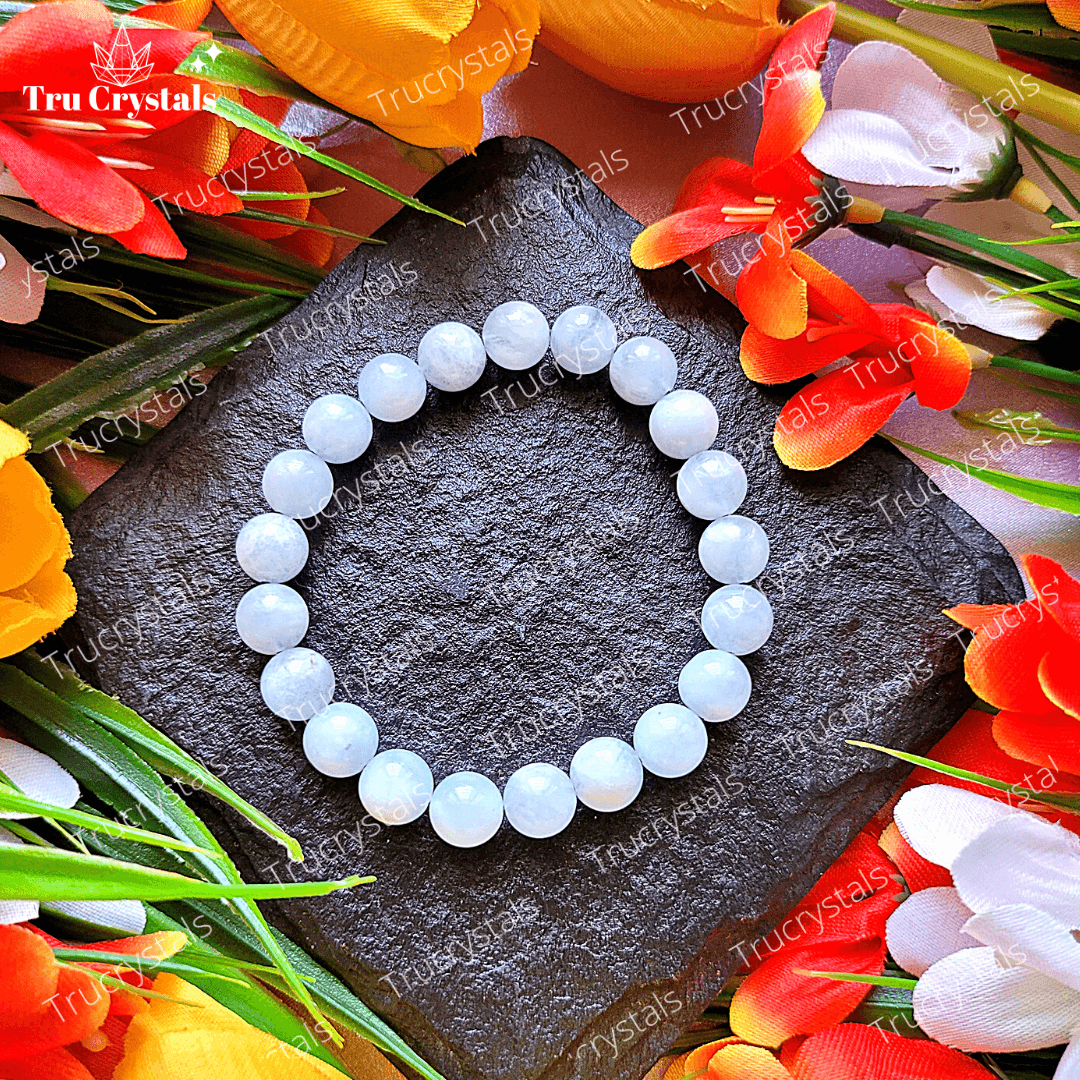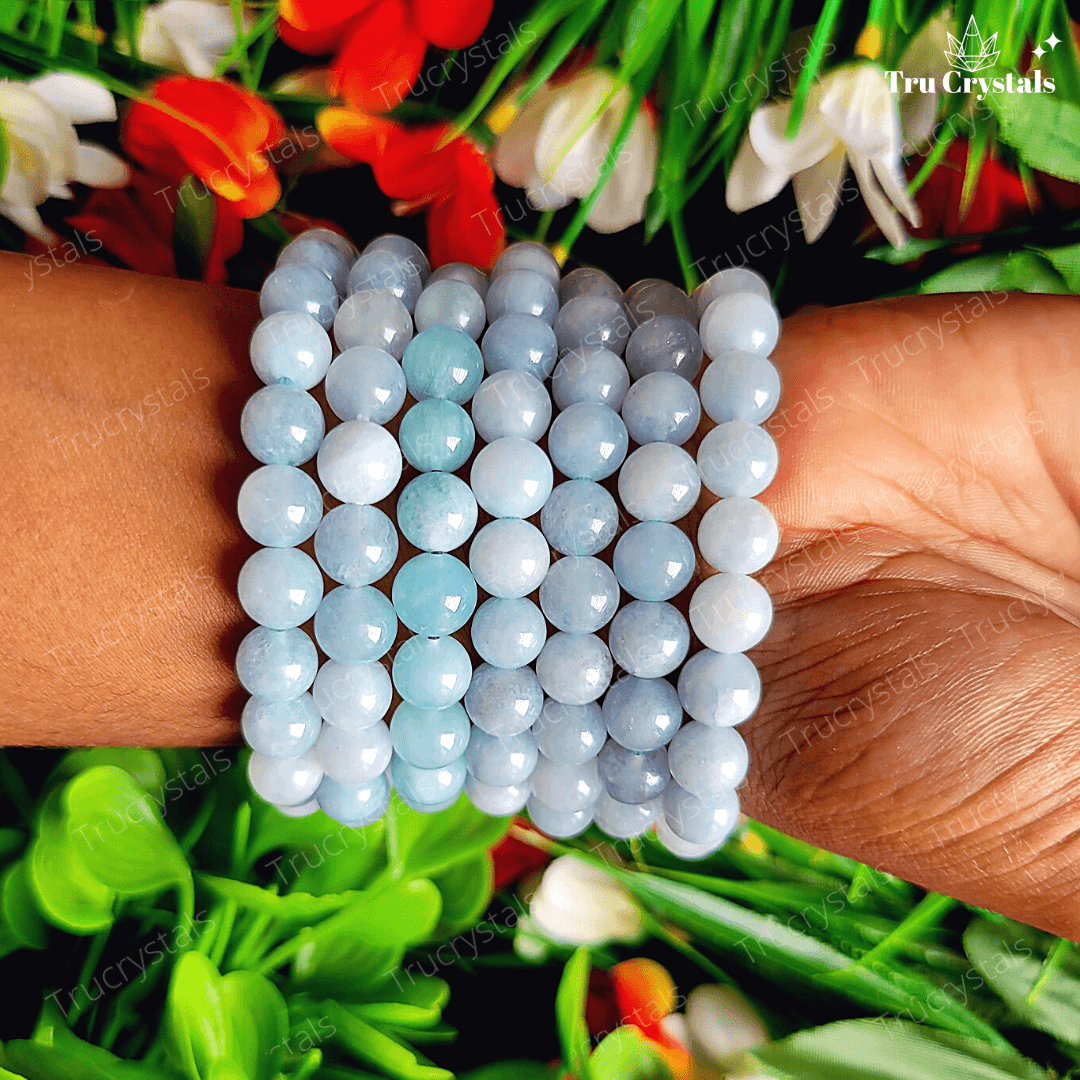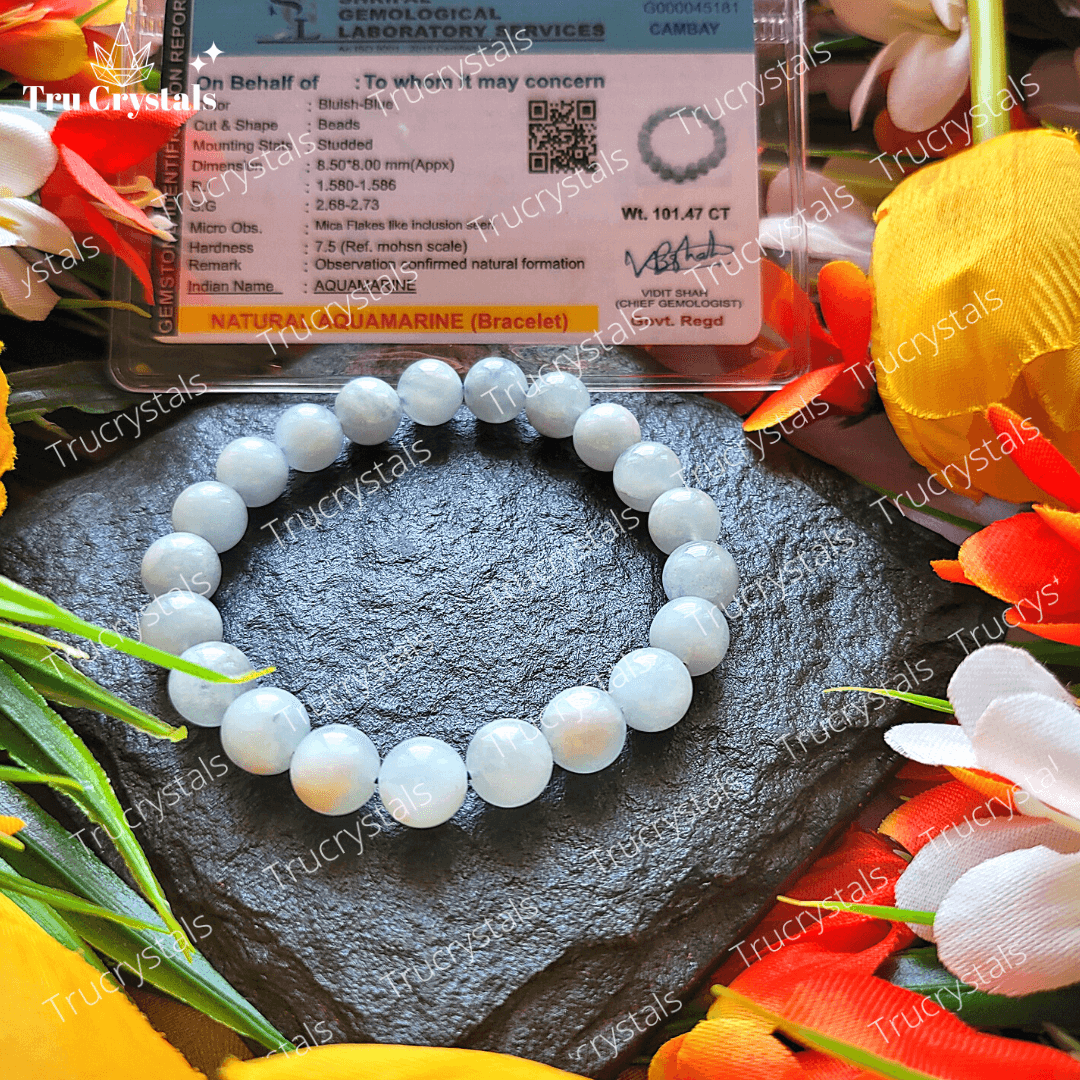 Aqua Marine Bracelet
Still a little early to experience full healing for inner peace . Wearing it regularly and waiting for positive results soon .
Loving it ...
For someone with Pisces for a Vedic ascendent, I am happy wearing this beautiful bracelet. It certainly curbs feelings of martyrdom and most importantly helps me have difficult conversations effectively. Tru team truly honours it's customers by despatching orders promptly. Go guys.
Energy healing
Peacefulness
Harmony In life
Happy & positive