Regular price
Rs. 1,179.00
Regular price
Sale price
Rs. 1,179.00
Unit price
per
Sale
Sold out
Buy this beautiful Amethyst pyramid to heal the energy of your home and office. If you are stressed then you must own this one!

SIZE: 3-4 inch 
All the crystals come with a how-to-use, charge, set intention guide, which contains all the information the individual needs to use the crystals.
Scroll down to know more about the Amethyst Orgone Pyramid.
Read More
View full details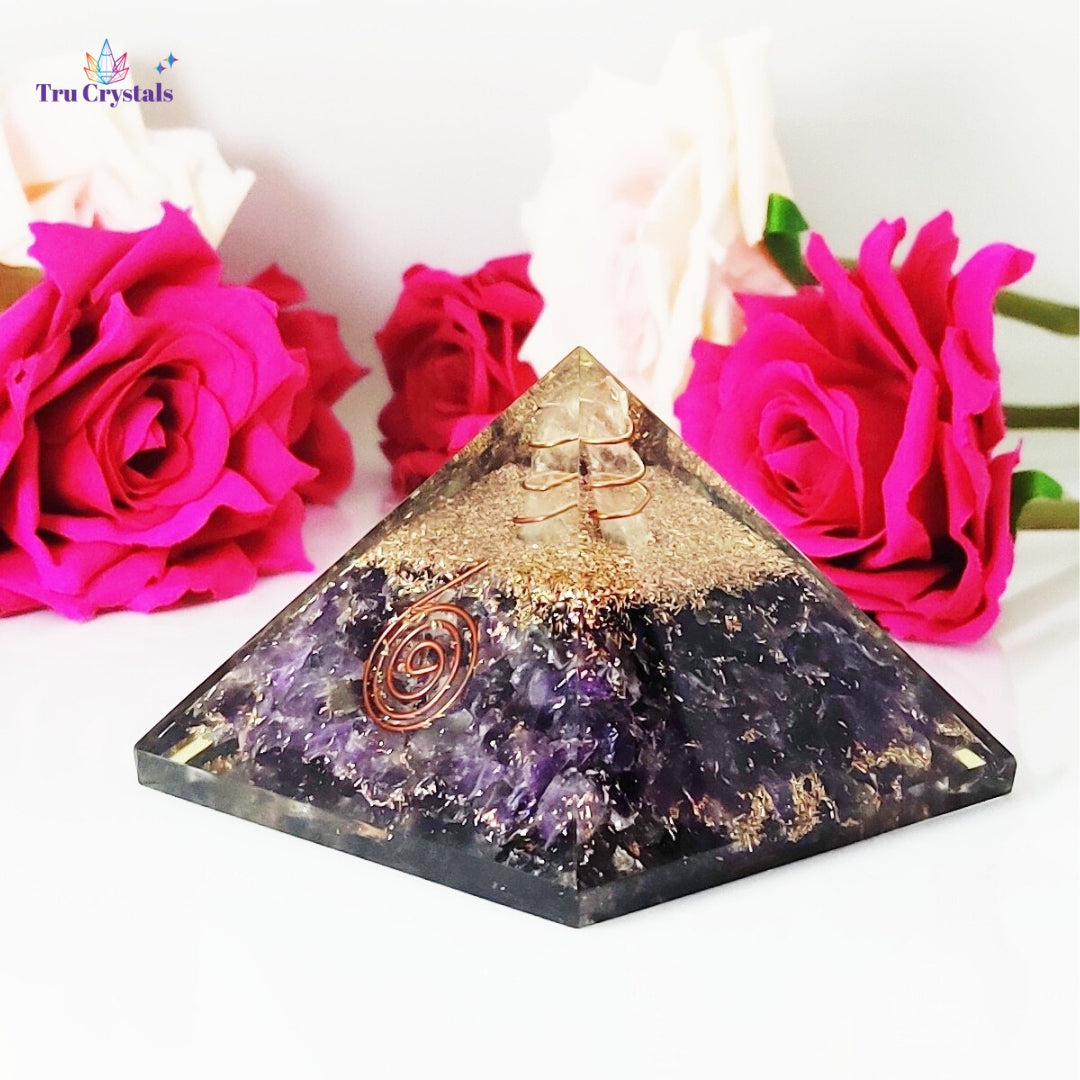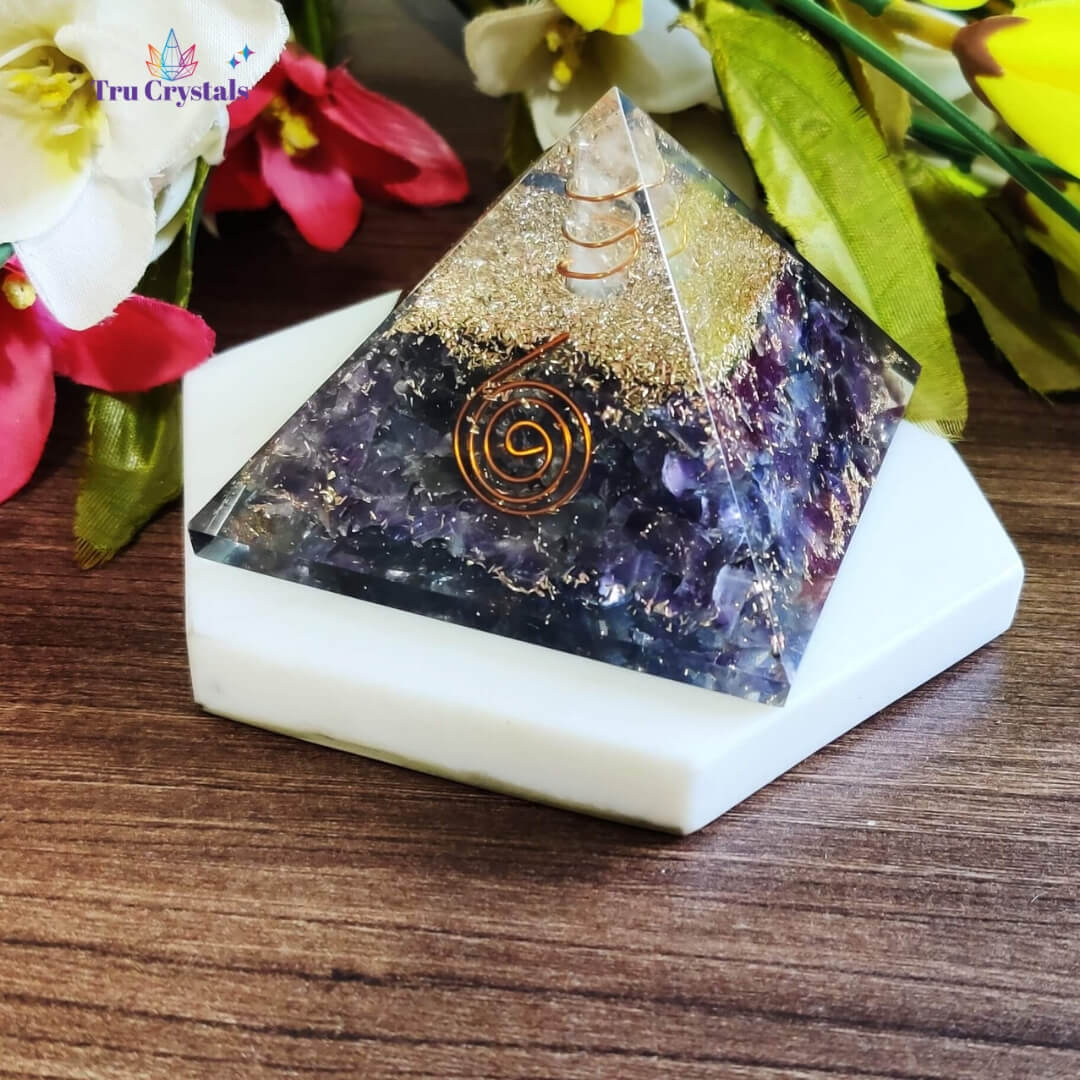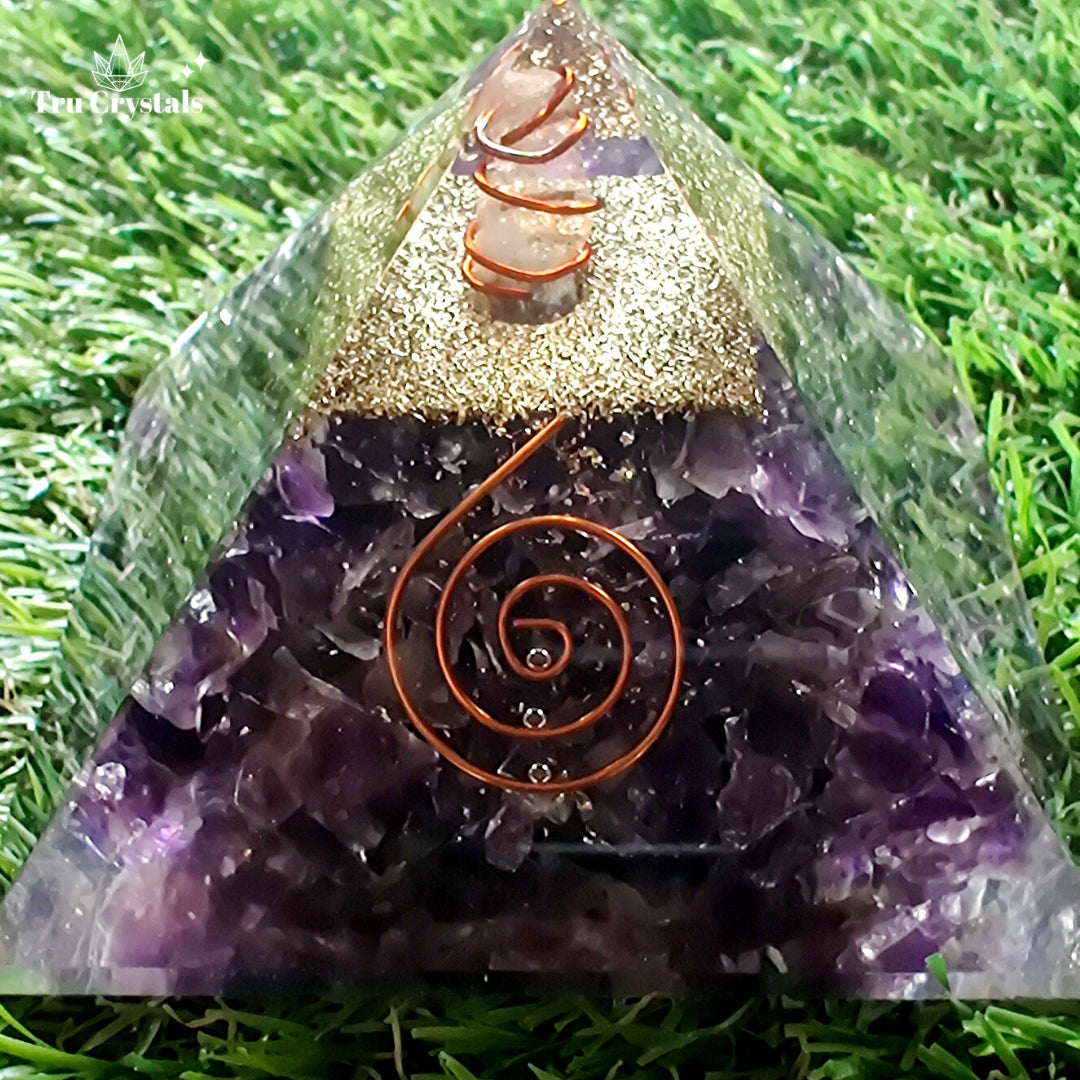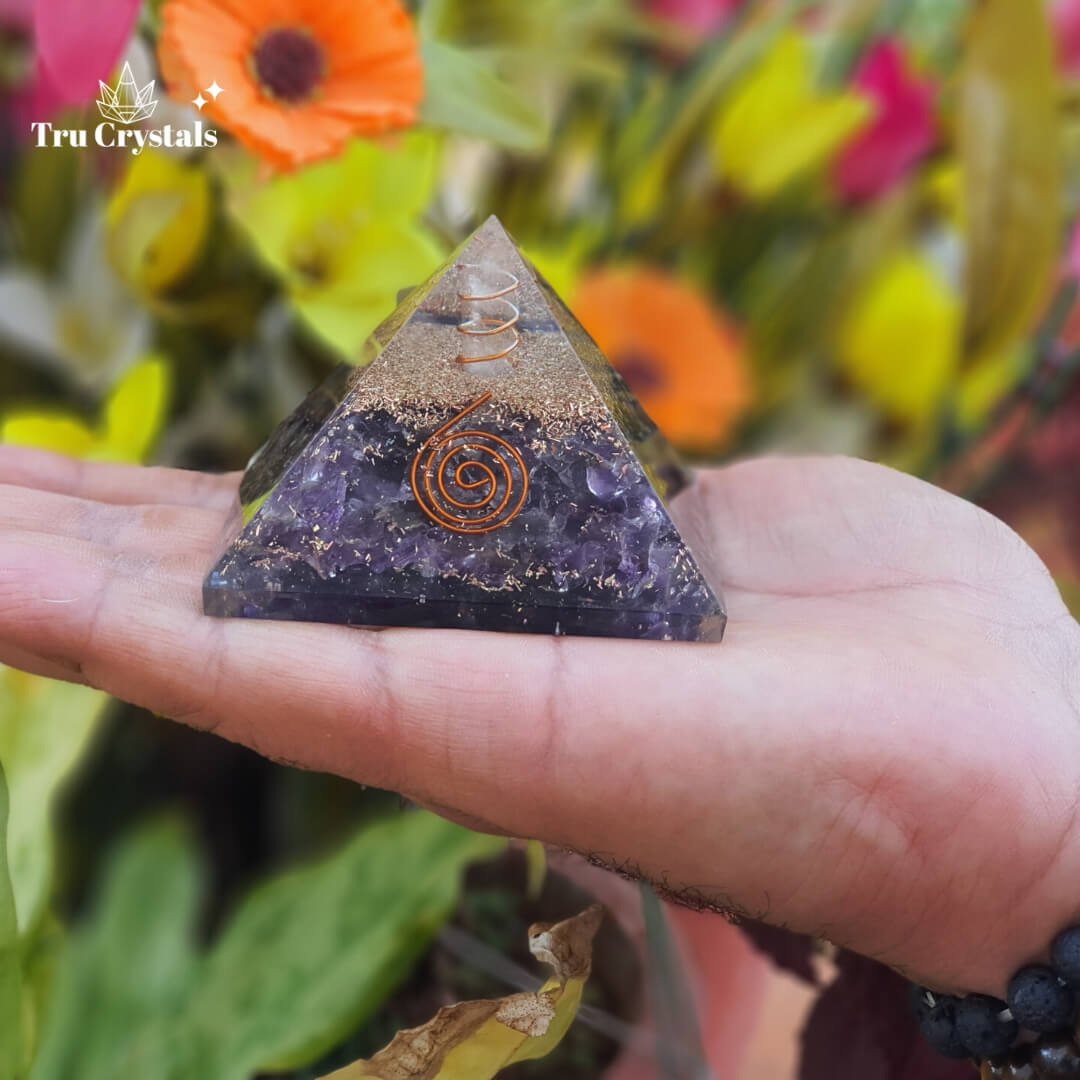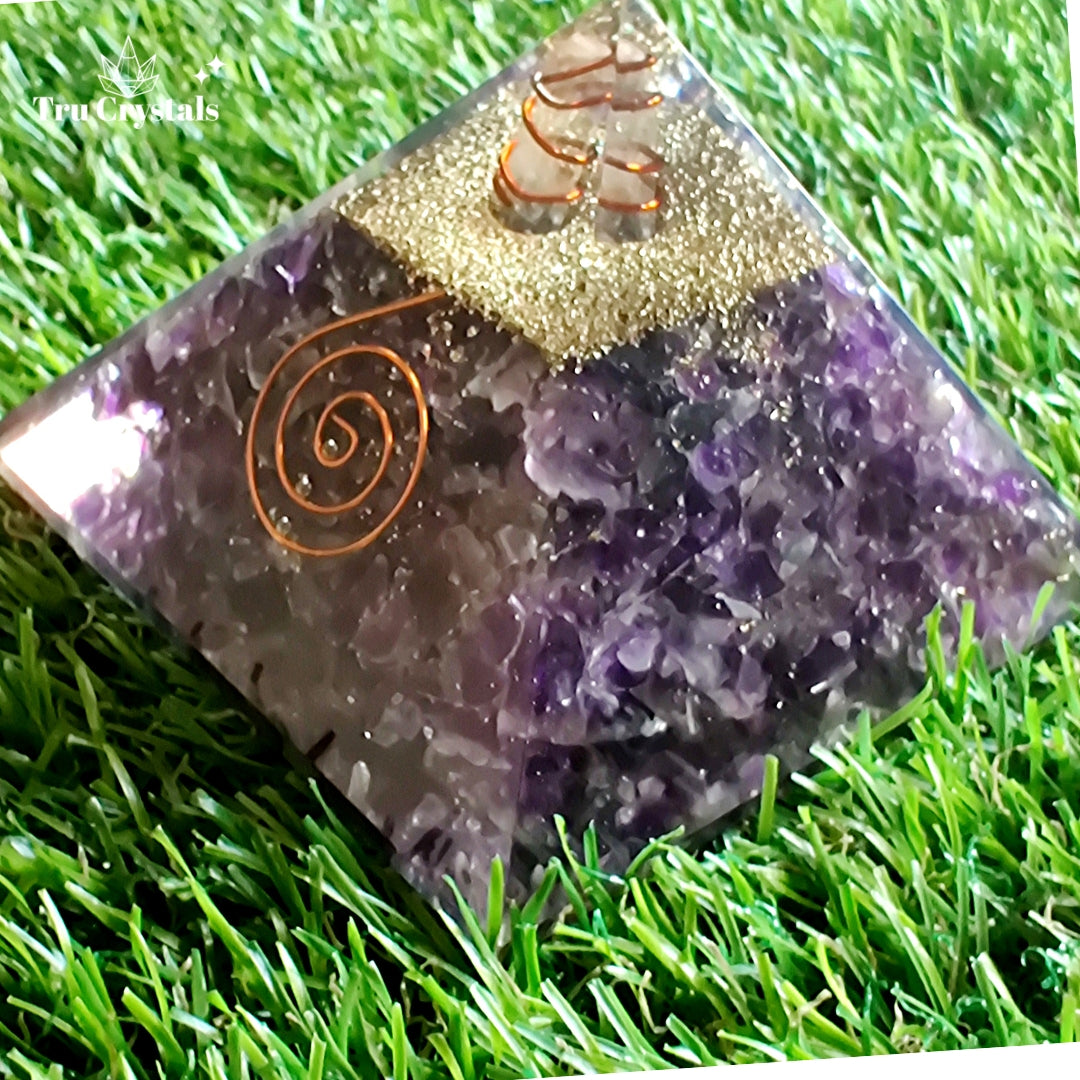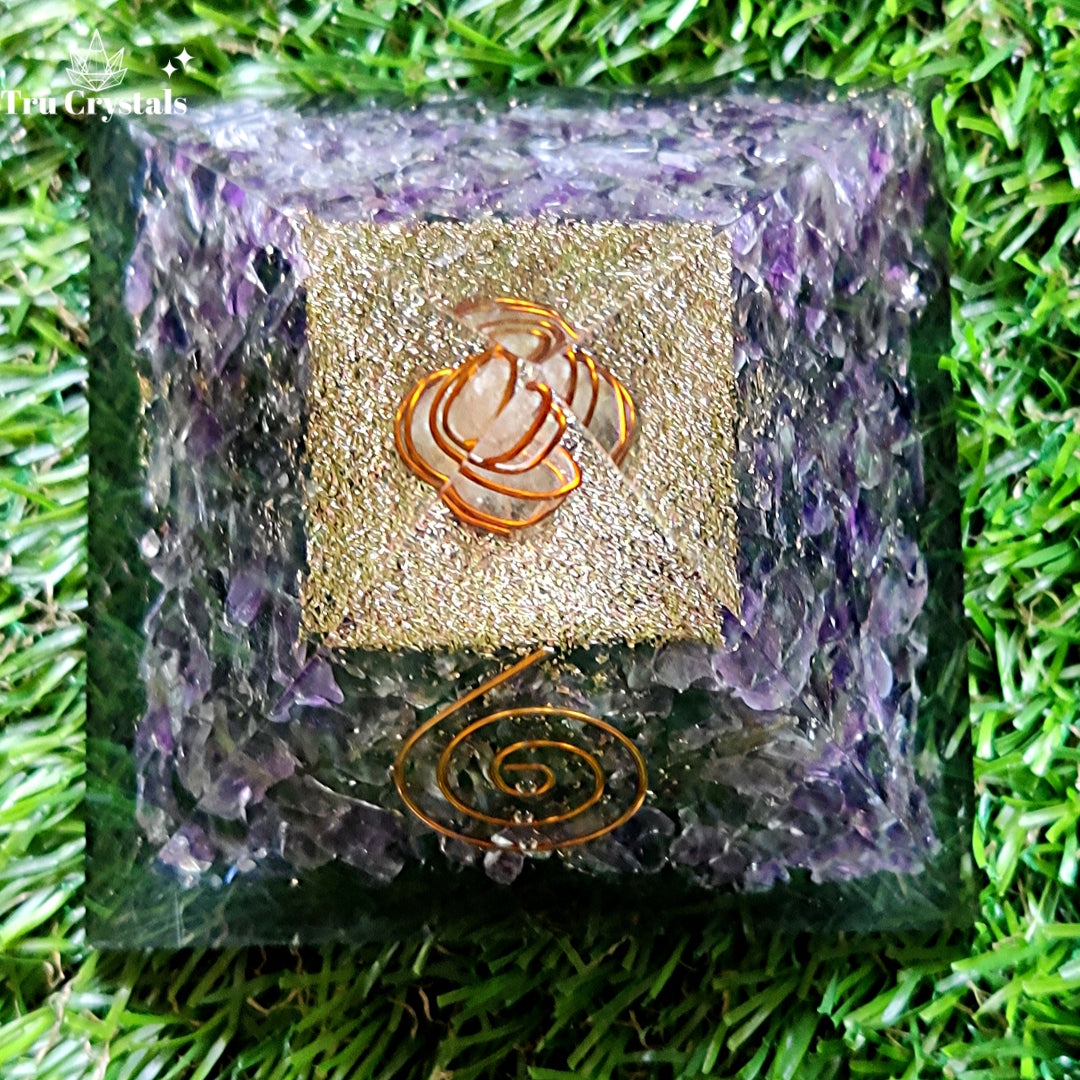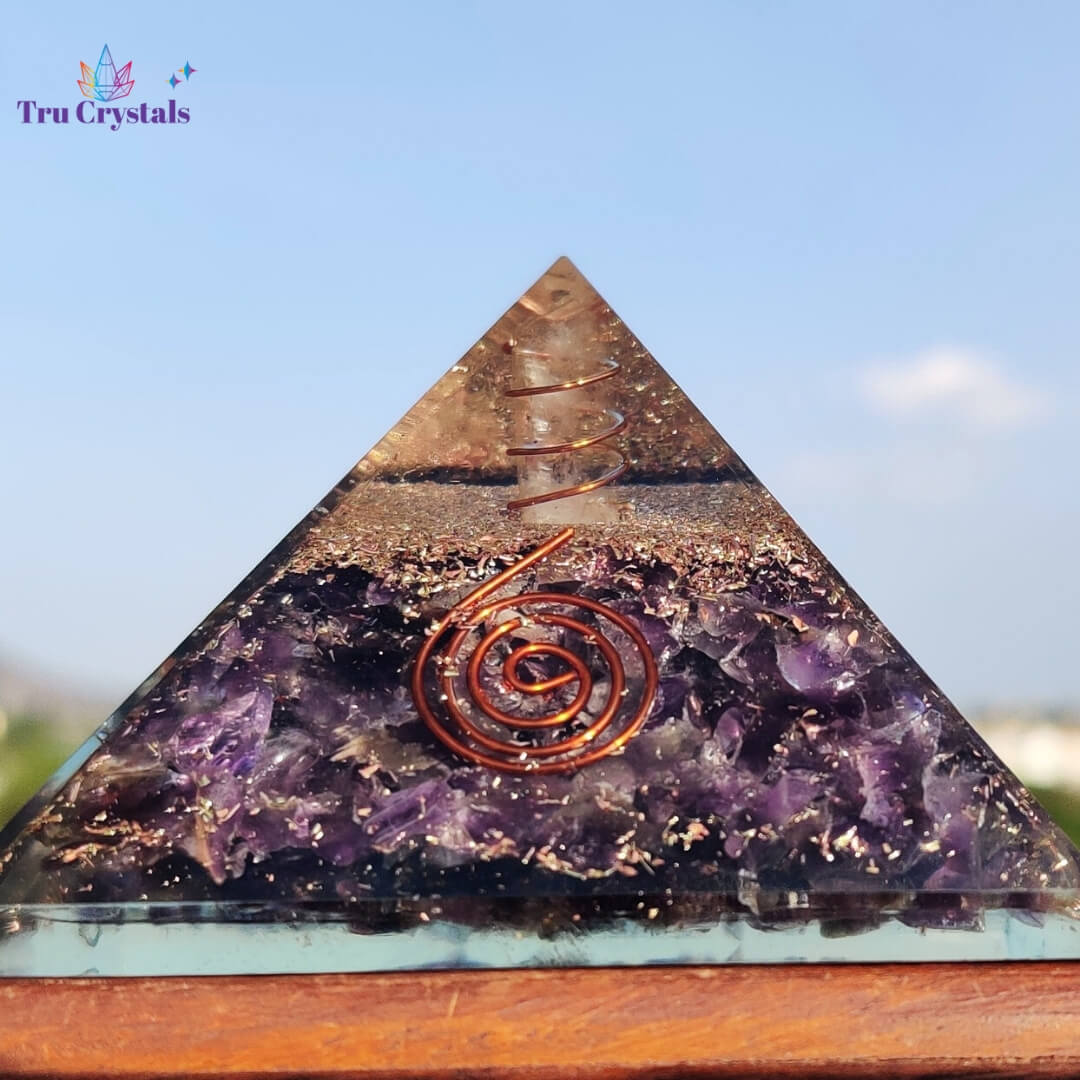 Loved the packaging
Loved the packaging and product
Spectacular and marvelous miracle
I purchased Amethyst pyramid recently, from the day am getting only optimistic, in wherever and whatever, really I love it.
Delightful purchase
The package and delivery wa good .
The pyramid is very good .
I kept this pyramid on my table and feels good .
This one is lovely!
I have always loved Amethyst crystals and have many collections.. This one takes the top position in my collection, the pyramid so well made and gives a lot of positivity. I am using it daily in meditation and the energy I sense is beautiful. I recommend their products.
There is no way i can add a photo to my review... Which i wanted to share.. nevertheless.. These crystals carry good energy!
Description
AMETHYST: Amythest is one of the most well-rounded and multifaceted crystals of all. It's connected to the crown chakra, which is our connection to Source energy, spiritual wisdom, insight/intuition, and enhances our psychic gifts. 
This stone is a very healing stone that helps with sadness, grief, addiction, sobriety, and geopathic stress. This is one of the best stones to keep by your bed because it protects against recurrent nightmares and insomnia from an overactive mind.
CLEAR QUARTZ (upgrade):  This Amethyst Pyramid comes upgraded with a clear quartz crystal in the capstone of the pyramid. Quartz is a deep soul cleanser and is said to be one of the most powerful healing and energy amplifiers on the planet.
Quartz contains every color possible and stores/absorbs, releases and regulates energy better than any other crystal. Quartz will energize other crystals you put around it and can help one align their energetic bodies and release blockages because quartz takes energy to the highest/most perfect state possible. Holding a piece of quartz in your hand will attune you to your spiritual purpose, double your biomagnetic field, and give you access to a vast spiritual library.
Do you know about orgonite?
Orgone is another name for the ubiquitous, cosmic energy found throughout nature and in all living things. It is Prana, Chi, the Life Force. Orgonite is a way for us to channel this vital energy, through a layered combination of clear resin (like fiberglass or urethane), precious metals (like steel wool or copper), and organic materials (like 100% cotton or crystals).
Pyramids are a sacred symbol across many cultures and have been so for millennia. The pyramid represents the union of the trinity and the four directions, creating a vortex of energy that can heal, purify, and magnify whatever you focus on or intend. This pyramid is layered with rose quartz, which is the stone of universal love and is then surrounded by deposits of various metals for mighty conduction of the energy it absorbs from the ether.
Use these Amethyst orgonite pyramids in meditation, place it in-home, office, study table and allow the healing energy of Amethyst to flow into and through you. It's a challenge, but moving through the world with an open heart is the way to go.
Healing crystals are energy boosters, they show you the path to achieve desired goals. An individual needs to embrace the path and work on it.
How fast the results come is dependent on an individual's hard work, efforts, and sincerity to achieve the goal.
Crystals carry universal energy in them, they help individuals to bring the needed change in their life in order to achieve their goals. Crystals are part of spiritual work, and any spiritual work will take its own time and the results are always dependant on individuals.
Energy healing
Peacefulness
Harmony In life
Happy & positive