Regular price
Rs. 31,599.00
Regular price
Sale price
Rs. 31,599.00
Unit price
per
Sale
Sold out
Introducing the AAAA Star Quality Amethyst Open Geode from the breathtaking mines of Brazil, a true masterpiece of nature's artistry. Behold the unparalleled beauty and elegance of this one-of-a-kind geological wonder, carefully curated to add a touch of mystique and luxury to your life.
We chose the name Akula for this beautiful wonder as the name stands for parvati and the thousand-petalled lotus at the base of crown chakra is called - AKULA

Stunning Aesthetic:
Crafted by Mother Earth herself, the AAAA Star Quality Amethyst Open Geode boasts an exquisite display of violet and lavender hues that seem to dance within its intricate crystalline chambers. Its captivating amethyst crystals glisten with an otherworldly sparkle, creating an ambiance of pure enchantment.

A Piece of Brazil's Heart:
This ethereal geode hails from the heart of Brazil's renowned amethyst mines, known for producing some of the world's most exceptional gemstones. Its origins are steeped in the ancient mysticism of South American folklore, making it a perfect piece to connect with the earth's rich history and lore.

Amethyst is revered for its spiritual and healing properties, believed to promote peace, balance, and positive energy in its surroundings. Its calming presence makes it an ideal addition to meditation spaces or as a centerpiece for your home or office, encouraging mindfulness and inner peace.

Unique and Unrepeatable:
The AAAA Star Quality Amethyst Open Geode is a unique natural formation, and no two pieces are exactly alike. This individuality ensures that you possess a genuine work of art from nature, making it an ideal gift or collector's item for those who appreciate the extraordinary.

Awe-Inspiring Decor:
Whether adorning your living room, study, or bedroom, this geode will serve as a conversation piece and a symbol of sophistication. Its extraordinary beauty will transform any space into a sanctuary of elegance, making it a versatile decorative item.

Specifications:
- Origin: Brazil
- Grade: AAAA Star Quality
- Crystal Type: Amethyst
- Size: Height x Width X Depth : 20x14x11 cms
- Weight: 3.339 kgs
- Color: Violet and Lavender

Embrace the essence of Brazil's geological treasures with the AAAA Star Quality Amethyst Open Geode, a resplendent piece that embodies the artistry of nature itself. This remarkable geode is more than a decorative item; it's an invitation to explore the wonders of Mother Earth and infuse your surroundings with the serenity and energy of the cosmos. Make it yours, and let its beauty illuminate your life.
View full details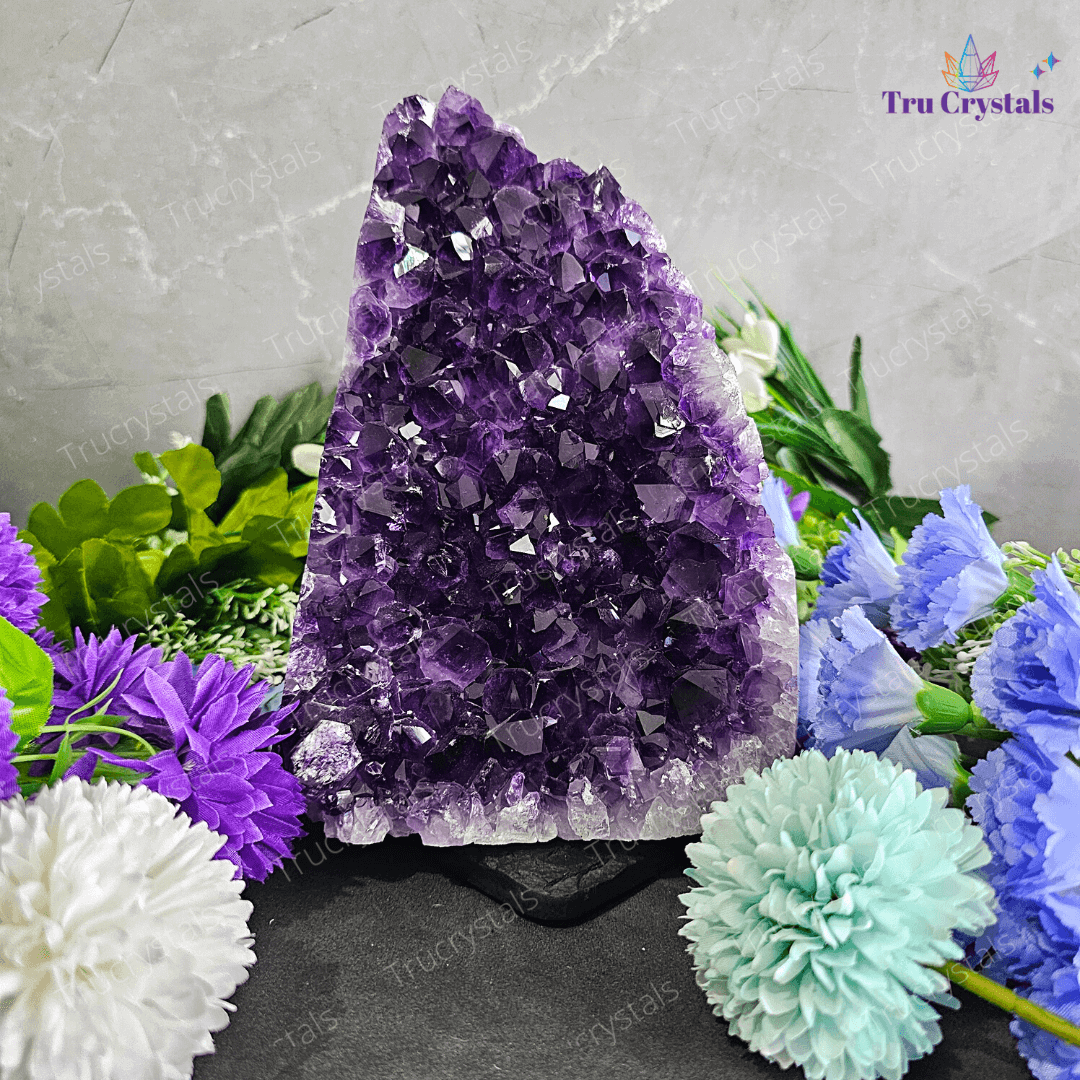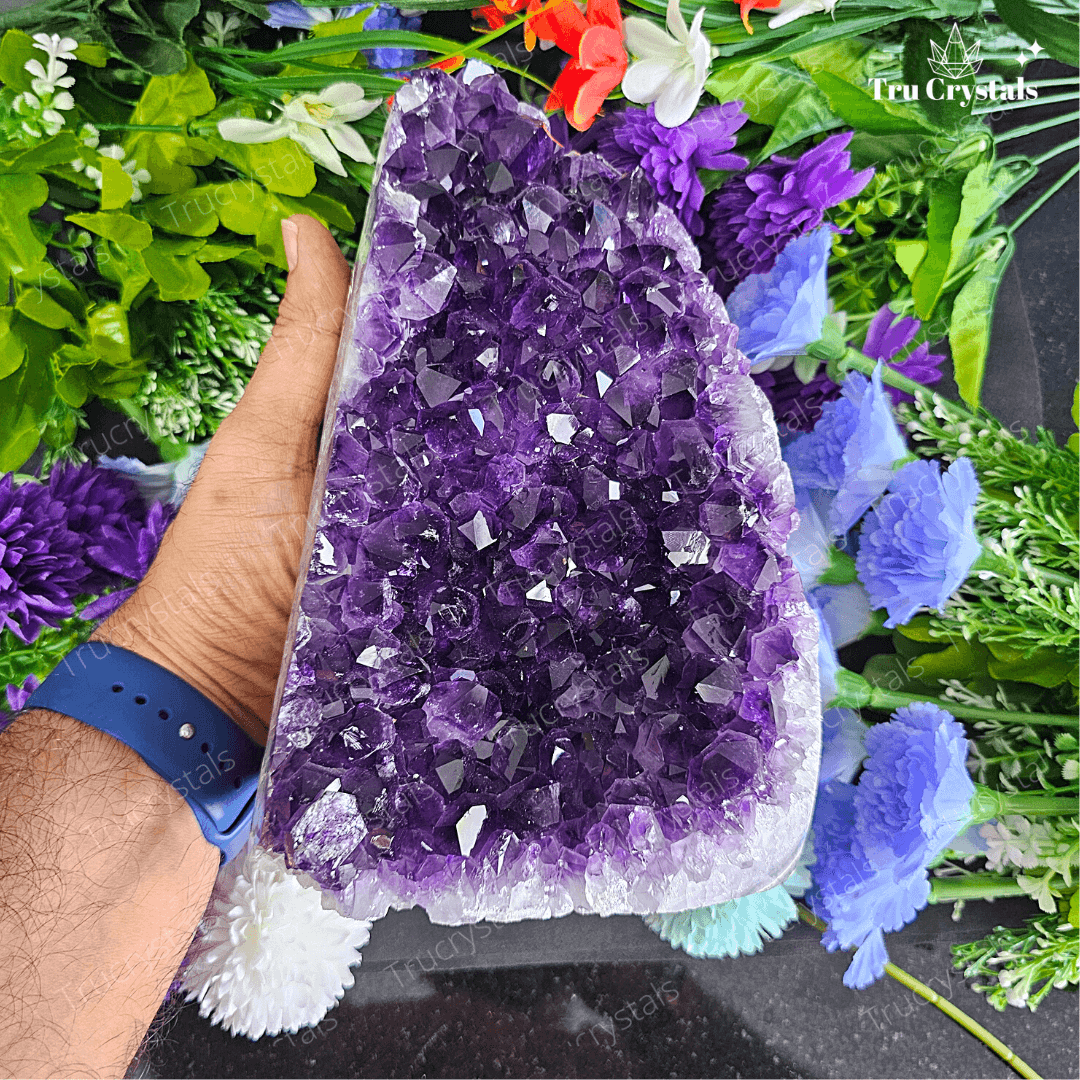 Energy healing
Peacefulness
Harmony In life
Happy & positive