Regular price
Rs. 2,799.00
Regular price
Sale price
Rs. 2,799.00
Unit price
per
Sale
Sold out
Elevate your style with the enchanting allure of our Amethyst 4-layered Necklace. Crafted to perfection, this exquisite piece of jewelry combines the natural beauty of amethyst gemstones with a versatile and adjustable design, allowing you to customize the length to suit any outfit or occasion.

 The necklace features four layers of stunning amethyst gemstones, each carefully selected for their rich violet hues and exquisite clarity. Amethyst is not only a symbol of wisdom and protection but also a stone believed to promote inner peace and balance.

 The necklace comes with an adjustable thread, allowing you to wear it as a princess-length necklace or a matinee or anywhere in between. This versatility ensures that it complements low necklines.

 The four layers of amethyst beads create a visually stunning and luxurious layered effect, making it a captivating addition to your jewelry collection.
Our skilled artisans have meticulously handcrafted this necklace, ensuring each amethyst bead is individually set with precision and care. The result is a piece that radiates elegance and craftsmanship.

The necklace is completed with a secure and easy-to-use adjustable thread that keeps it in place throughout the day or night.

 Whether it's a formal event, a casual gathering, or a special evening out, the Amethyst 4-Layered Necklace adds a touch of sophistication and glamour to any ensemble.

Specifications:

- Gemstone Type: Amethyst
- Number of Layers: Four
- Length: Adjustable
- Clasp Type: Secure
- Ideal For: Everyday wear, special occasions, gifting

To preserve the beauty of your amethyst necklace, avoid exposing it to harsh chemicals or excessive moisture. Clean it with a soft, dry cloth to maintain its shine and allure.

Indulge in the timeless elegance and natural charm of the Amethyst 4-layered Necklace with Adjustable Thread. This necklace is not only a fashion statement but also a symbol of your refined taste and appreciation for the beauty of amethyst.

Elevate your style, embrace the luxury of layered amethyst, and make a statement with every step you take. Order your Amethyst 4-layered Necklace with Adjustable Thread today and experience the magic of this exquisite piece.
View full details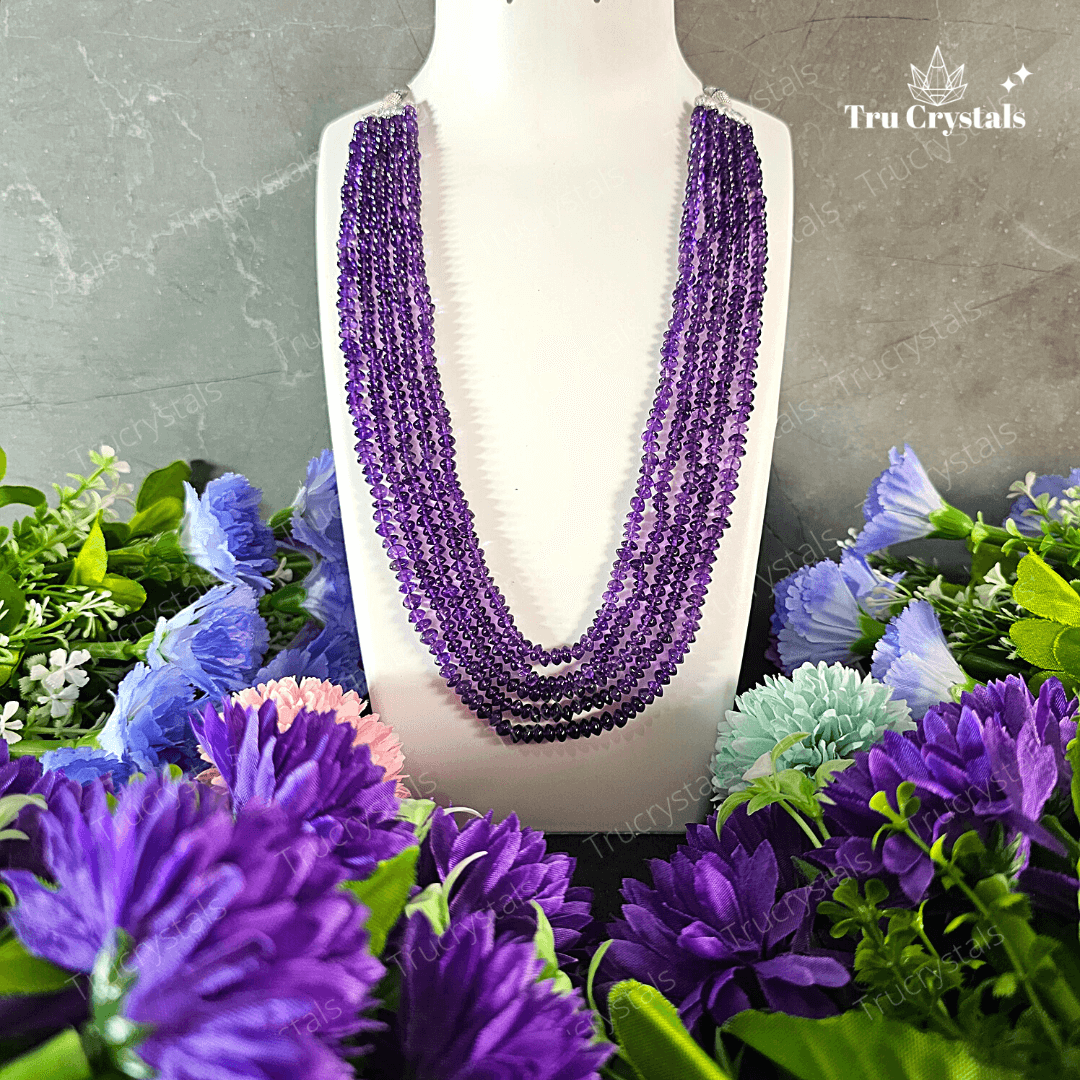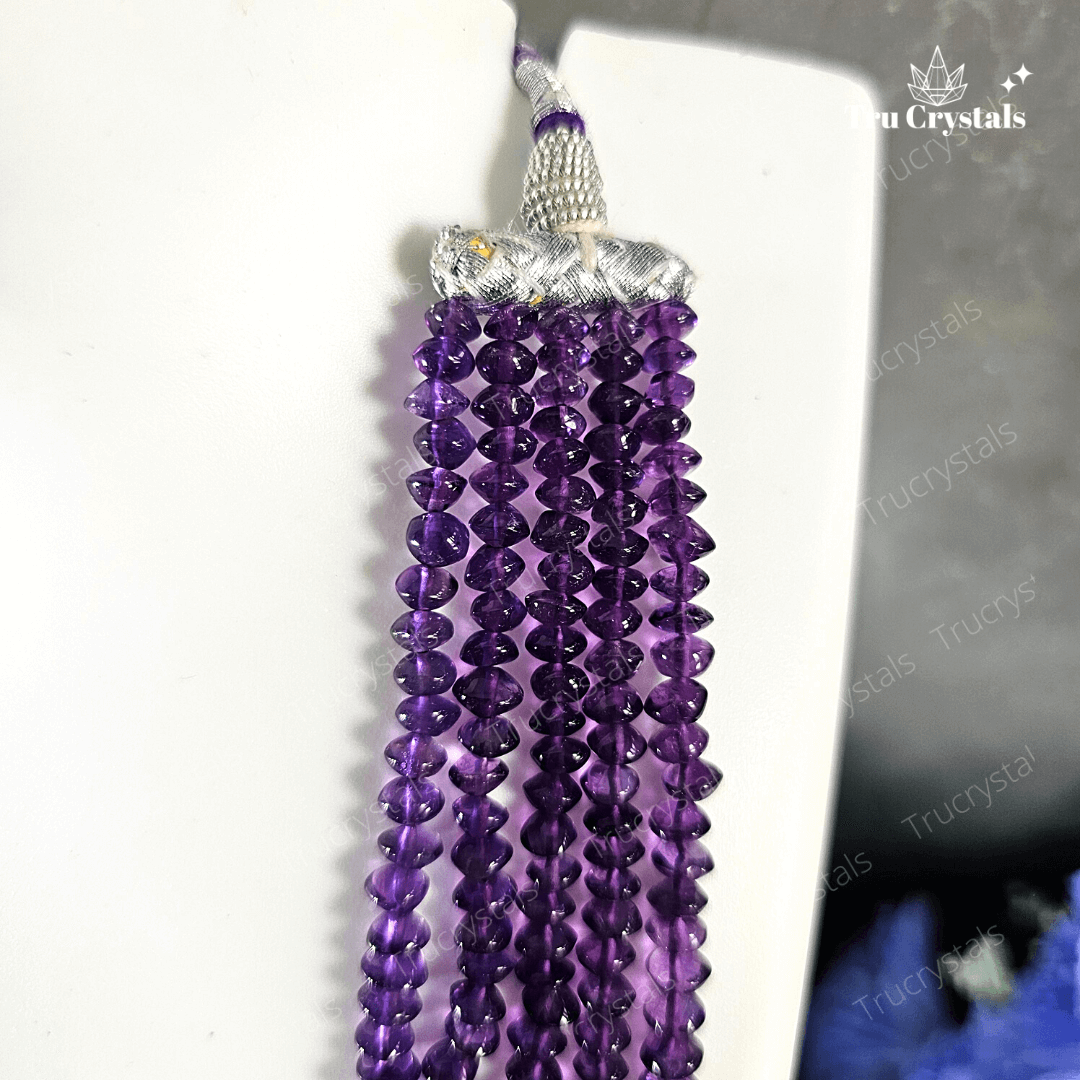 Energy healing
Peacefulness
Harmony In life
Happy & positive