Regular price
Rs. 12,699.00
Regular price
Sale price
Rs. 12,699.00
Unit price
per
Sale
Sold out
Introducing our exquisite AAA+ Grade Amethyst Geodes from Brazil – Nature's Masterpiece Unveiled!

Unearth the astonishing beauty and metaphysical marvels of Brazil's finest AAA+ Grade Amethyst Geodes. Meticulously handpicked from the heart of Brazil's mineral-rich earth, these geodes are nature's most captivating creations, crafted over millions of years by the Earth's own artistic hands.

Key Features:

Dazzling Crystalline Beauty: These geodes are adorned with a mesmerizing, deep purple amethyst crystal interior. Each geode boasts a unique and awe-inspiring arrangement of crystals, making it a one-of-a-kind work of art.

Amethyst Healing Energy: Amethyst is renowned for its spiritual and healing properties. Believed to enhance calmness, balance, and inner peace, these geodes radiate positive energy and are perfect for meditation or relaxation spaces.

Natural Formation: Our AAA+ Grade Amethyst Geodes have been left in their natural state, preserving the untouched wonder of nature's masterpiece. They're carefully extracted from deep within the Earth's crust to bring their enchanting beauty to your home.

Premium Quality: Each geode is handpicked for its exceptional quality, showcasing vibrant hues, impeccable crystal formations, and minimal imperfections, earning them the AAA+ grade.

Home Décor Elegance: These geodes serve as an exquisite piece of natural art for any space. Whether displayed in your living room, bedroom, or office, they'll effortlessly enhance the aesthetics of your surroundings.

Spiritual Connection: Amethyst is associated with enhanced spiritual growth, insight, and wisdom. Many consider it a valuable tool for enhancing psychic abilities and connecting with higher realms.

Gift of Elegance: These geodes make an exceptional and thoughtful gift for a loved one, especially those with an appreciation for natural beauty, geology, or spirituality.

Specifications:
- Origin: Brazil
- Size: Varies 
- Grade: AAA+
- Color: Deep purple with variations
- Weight: Varies 

Elevate your surroundings and enrich your life with the transcendent energy and unparalleled beauty of our AAA+ Grade Amethyst Geodes from Brazil. Embrace the ancient wisdom and contemporary elegance they bring to your world. Order yours today and bask in the splendor of nature's artistic masterpiece.
Geodes Specifications:
Amara: 1.127Kg - (LXBXH)- (9x11.5x12 cms)
Amritha : 2.15kg- (LxBXH)- (8x12x15.5 cms)
Aravi: 1.154Kg - (LxBxH)- (5x9x13 cms)

Ananya: 0.878Kg - (LxBxH)- (3x6.5x13 cms)
Aksha: 0.688Kg - (LxBxH)- (5x8x10 cms)
View full details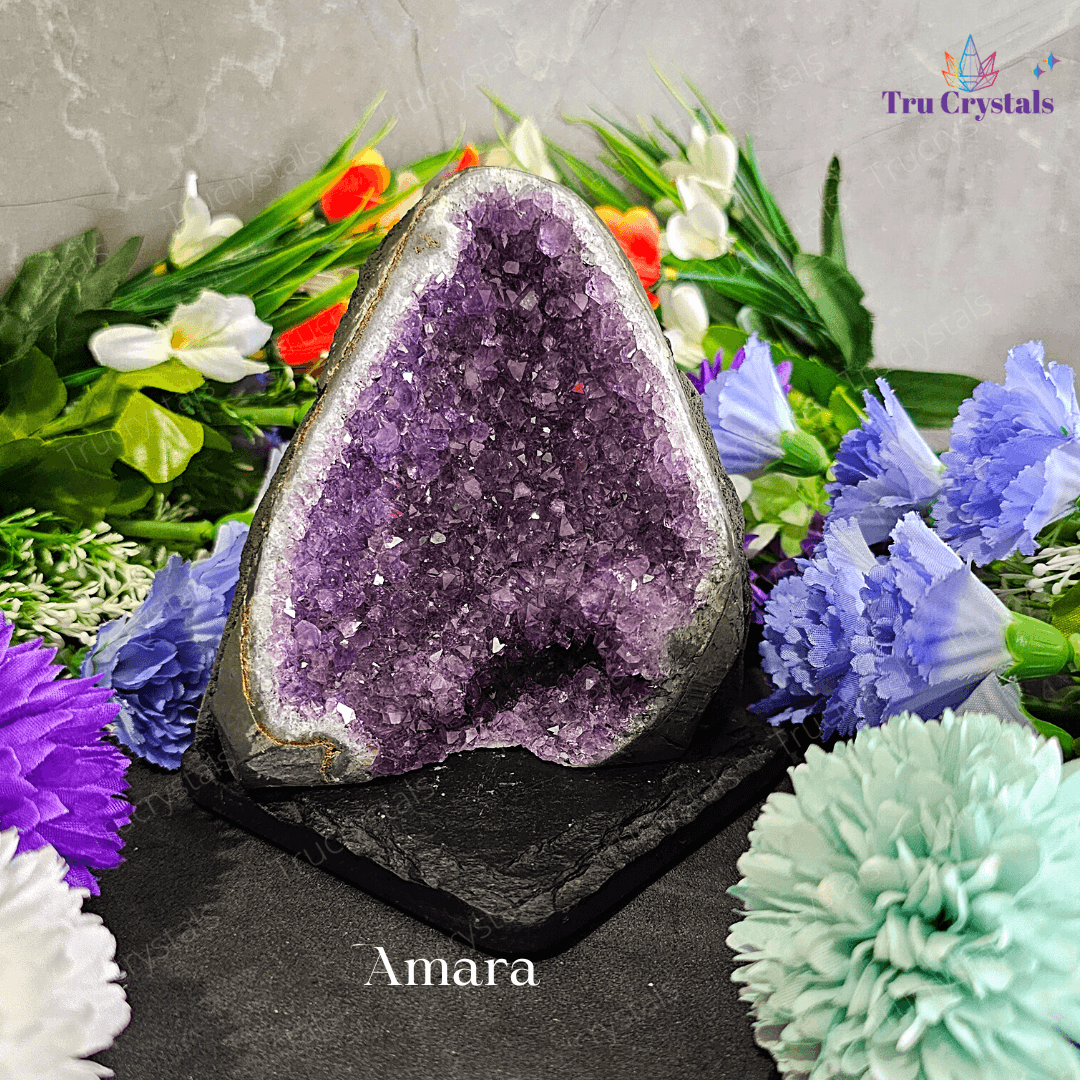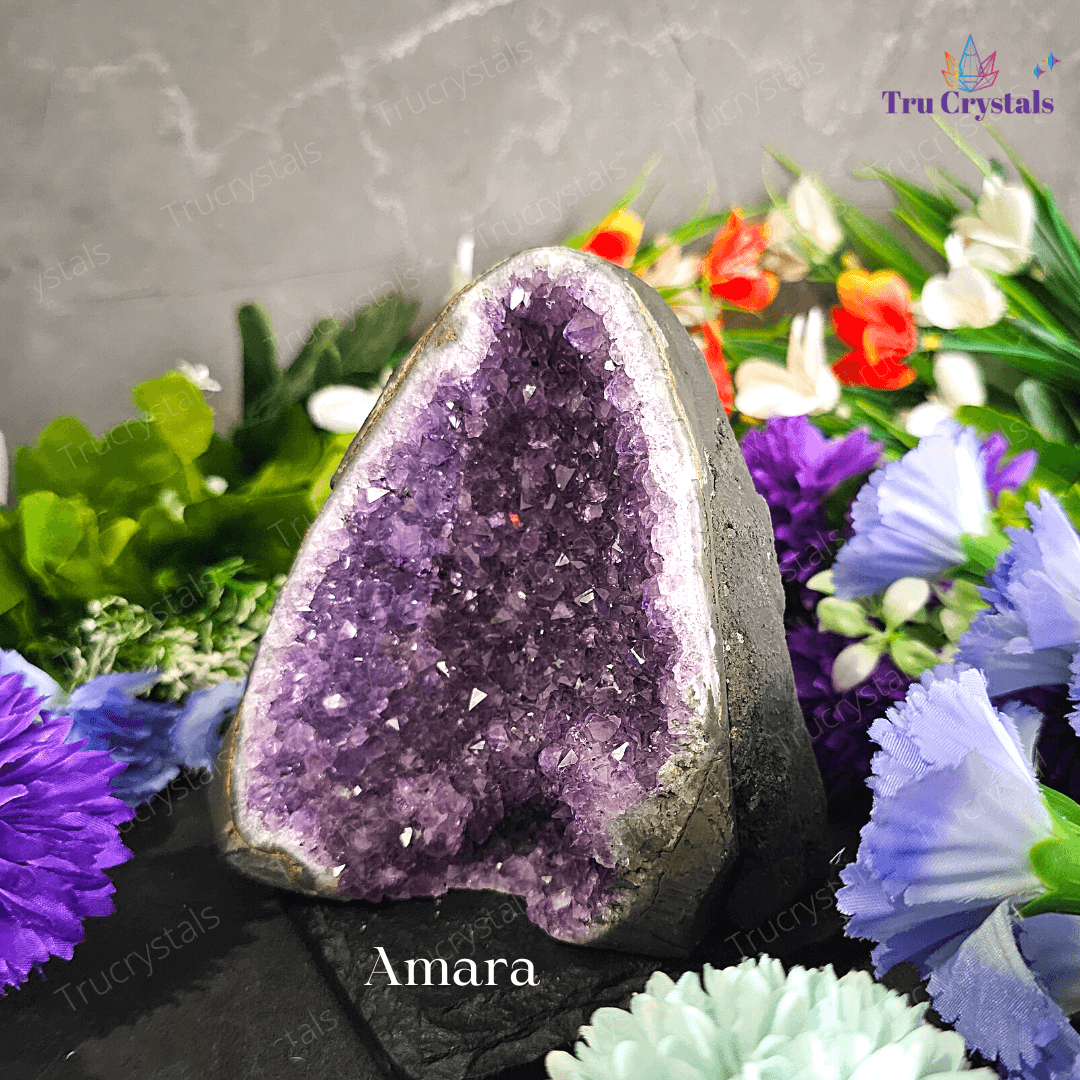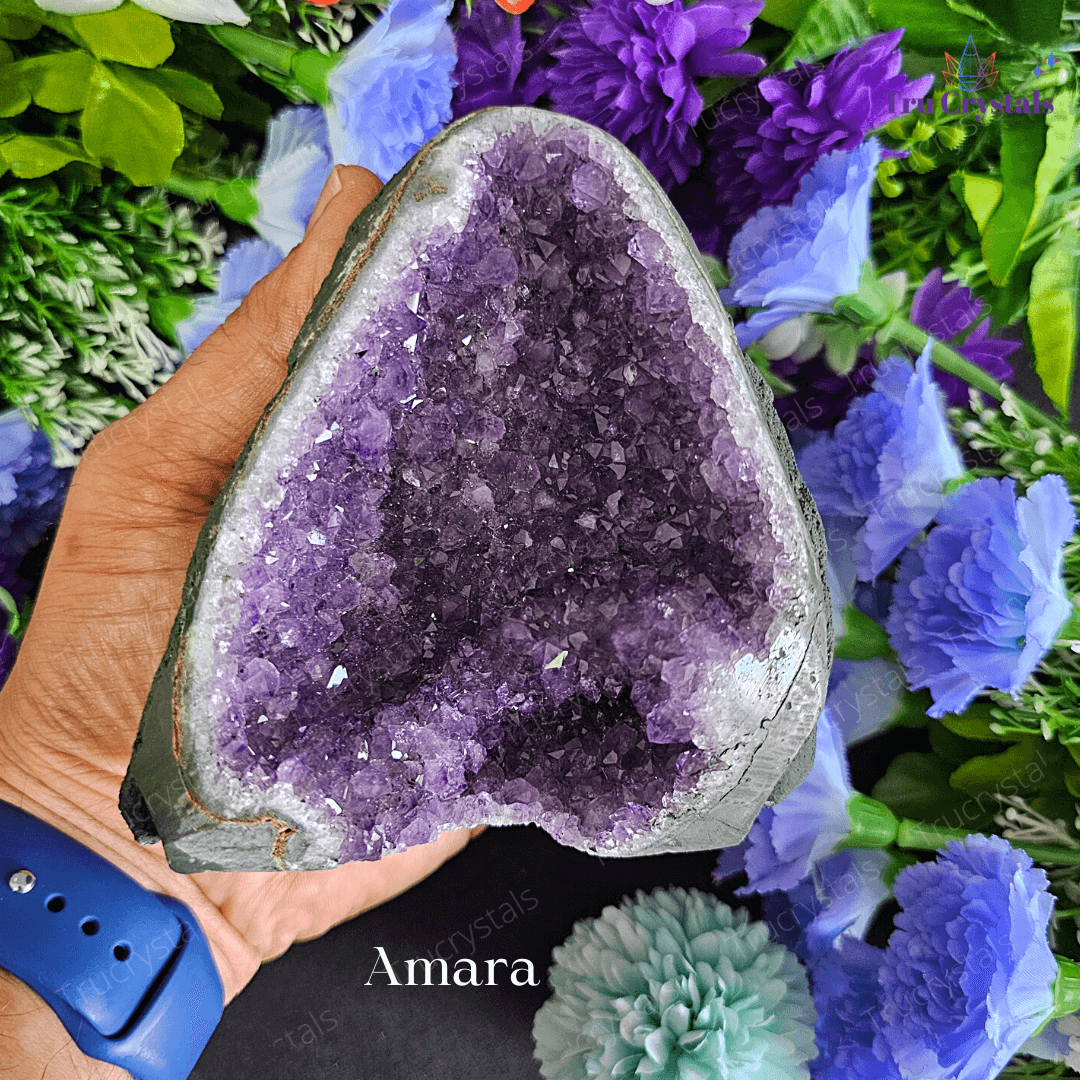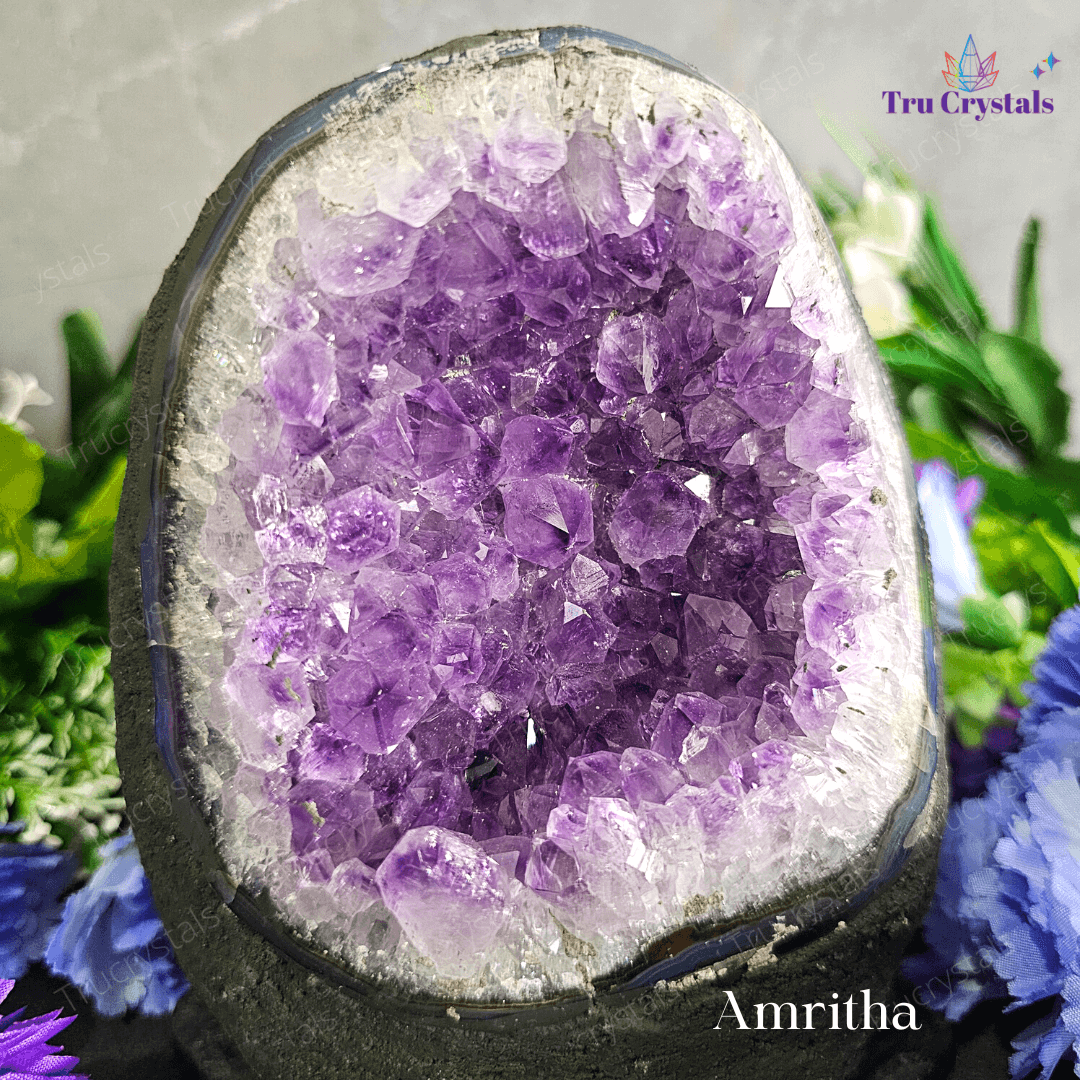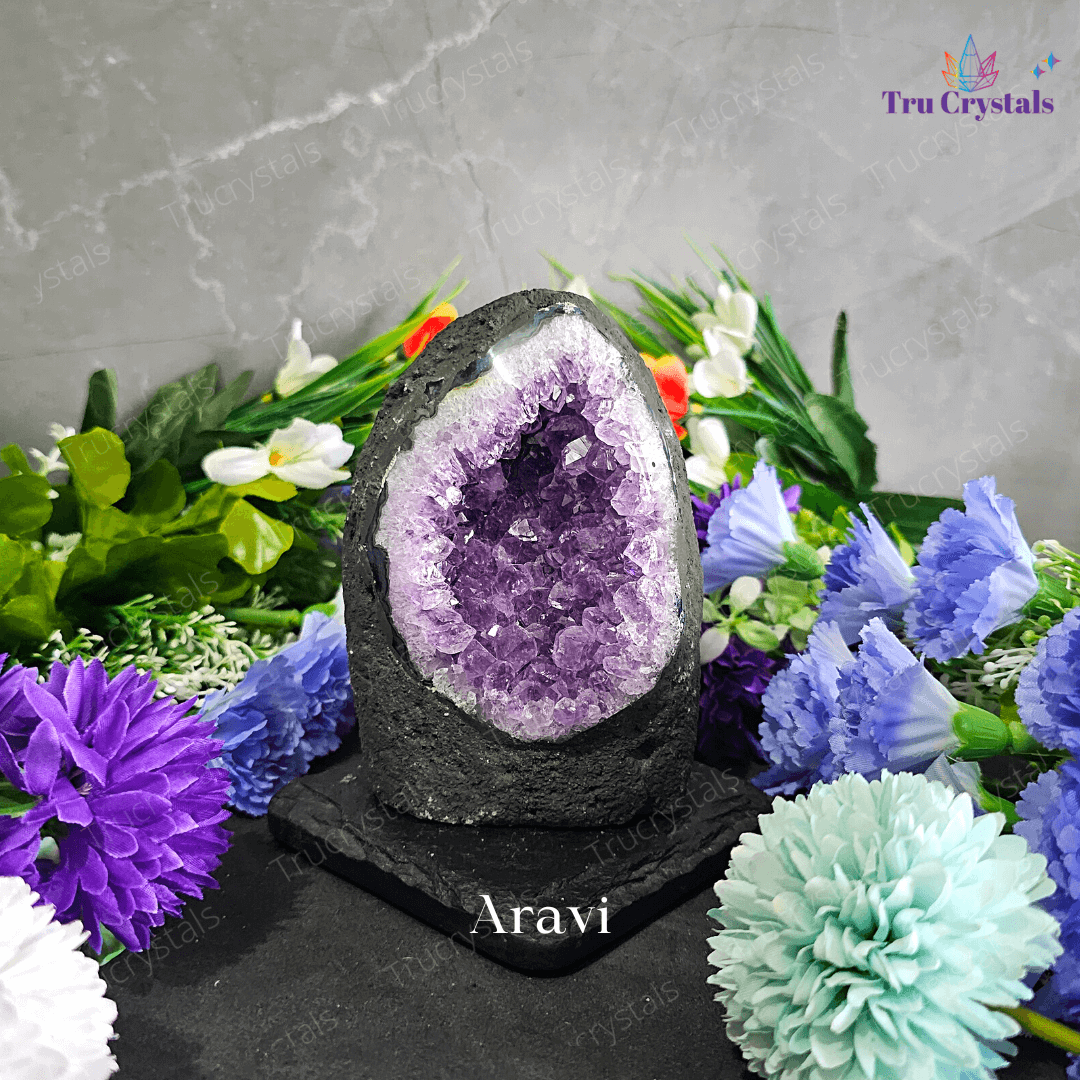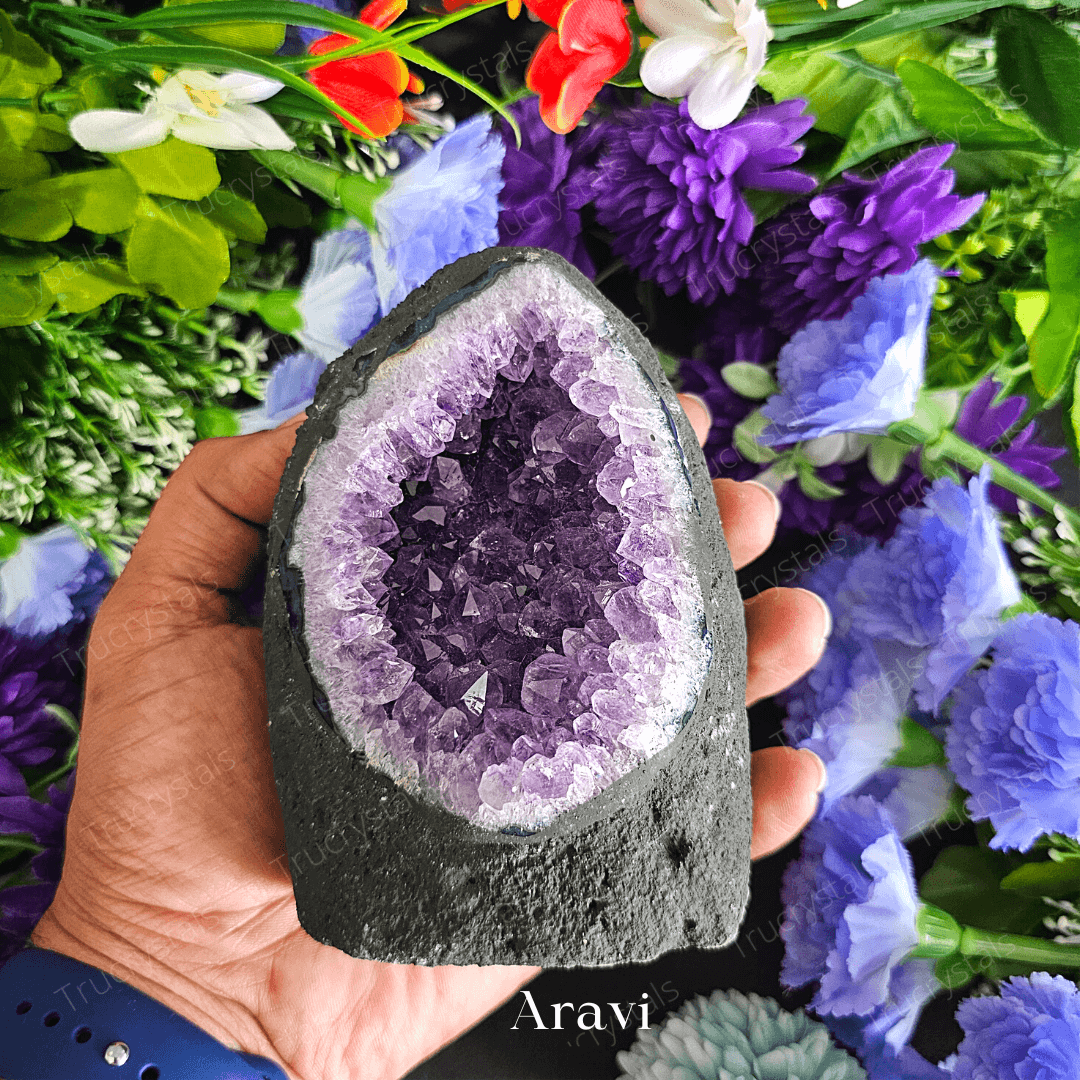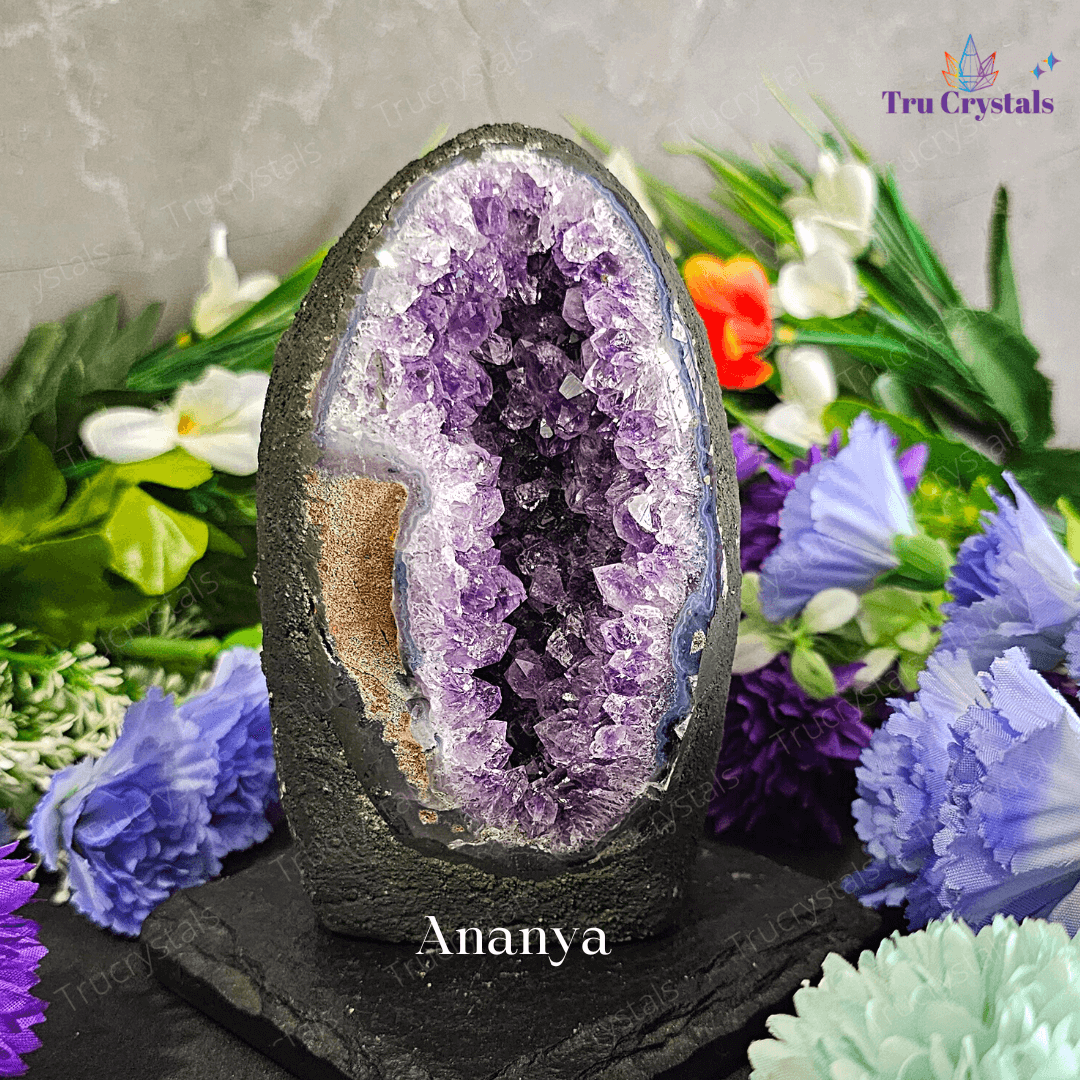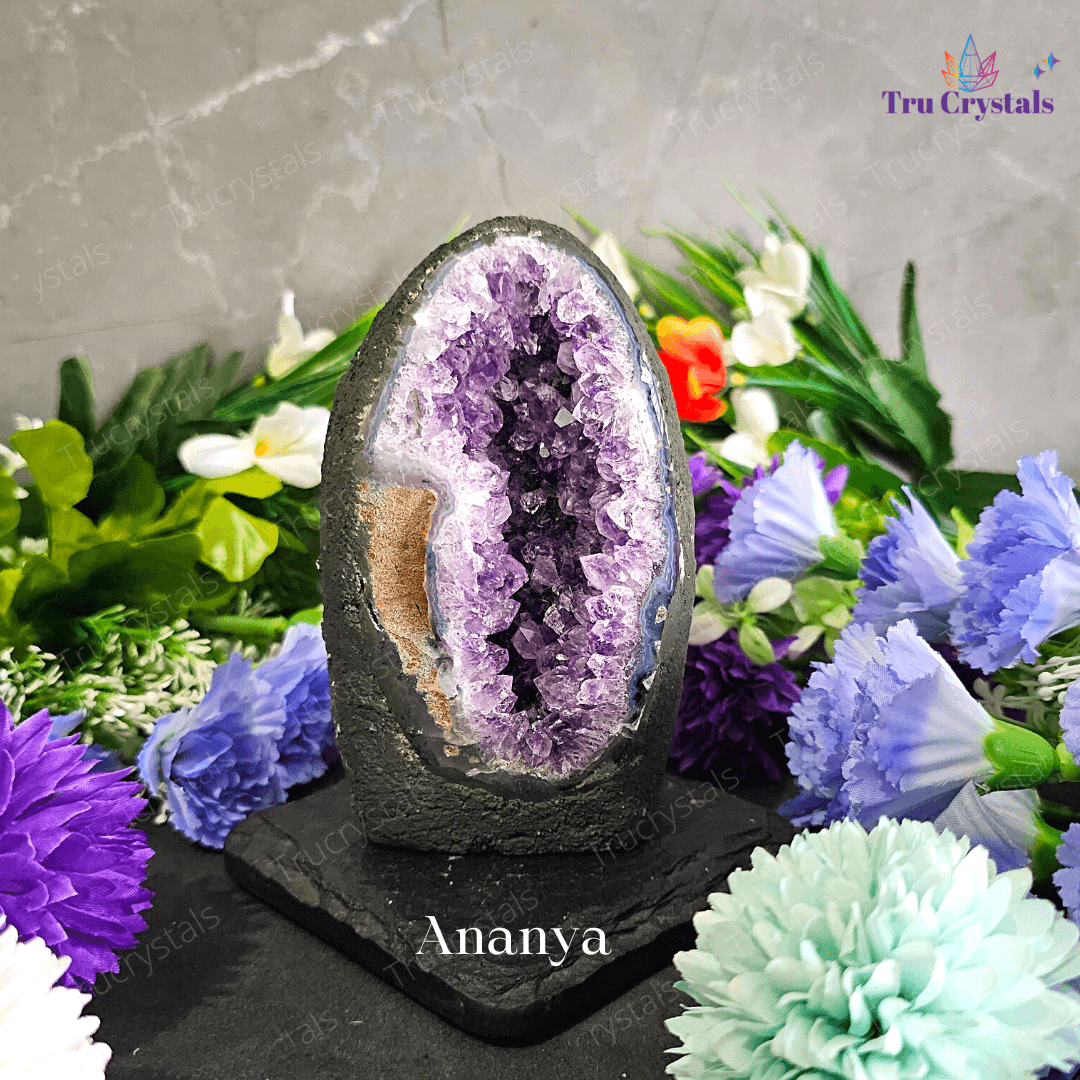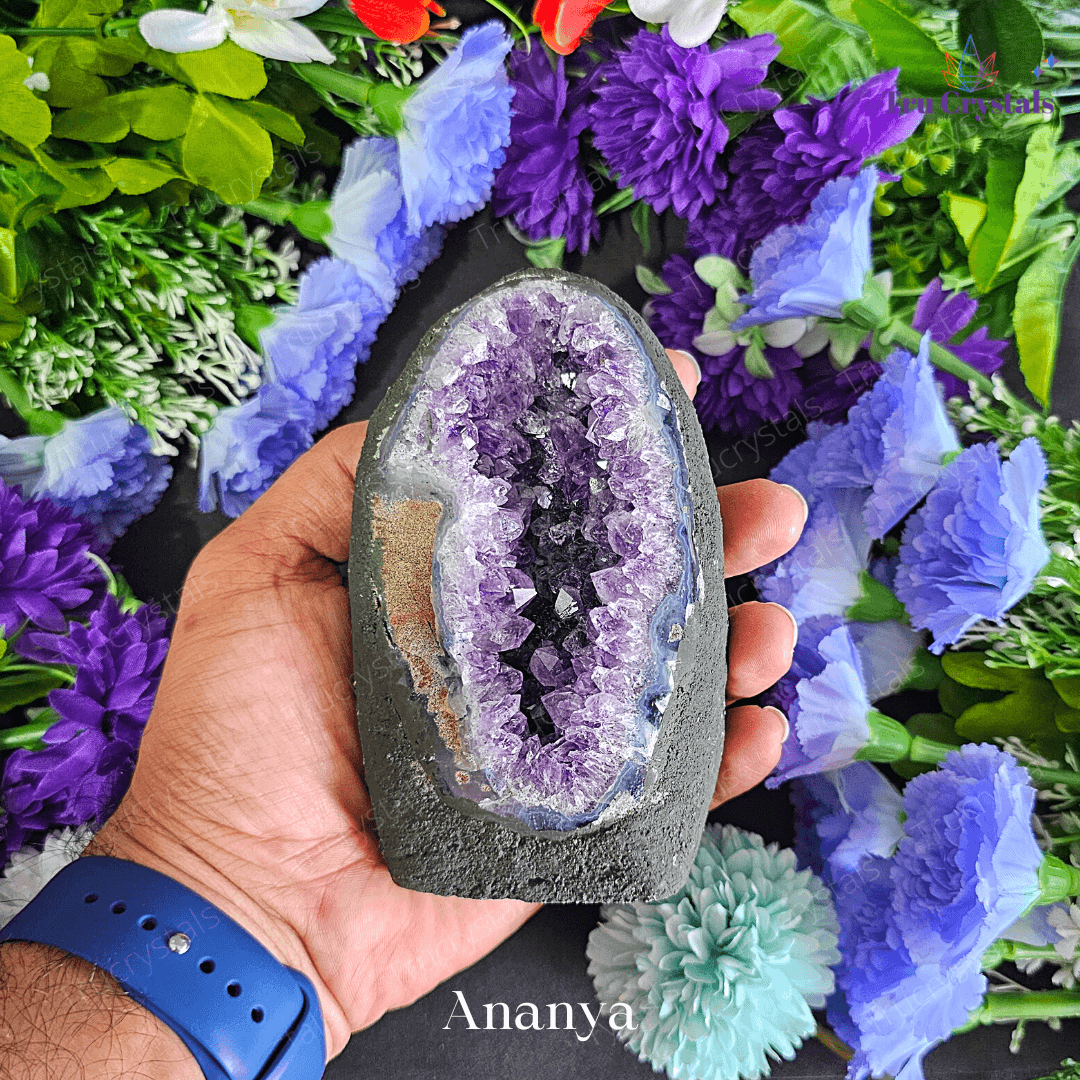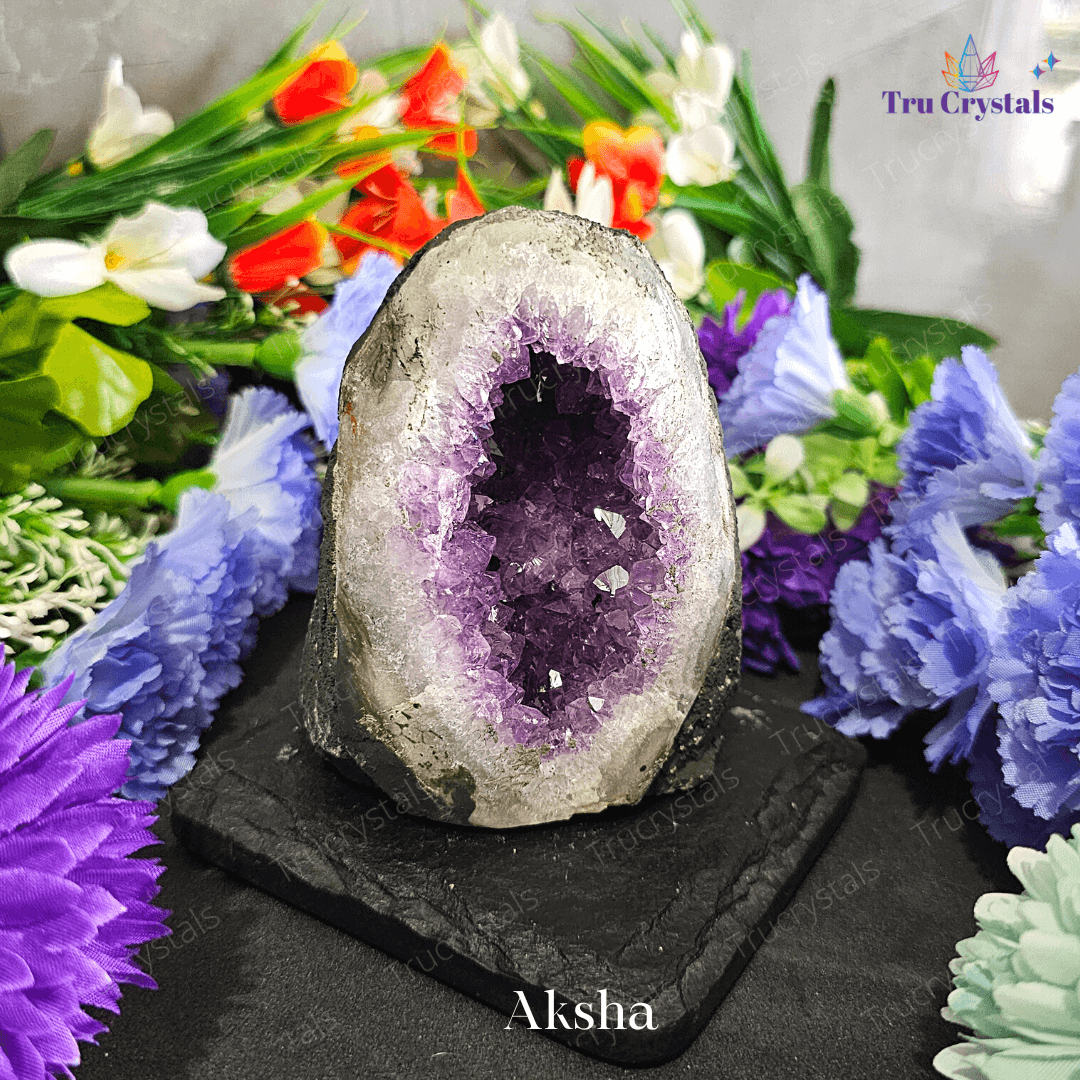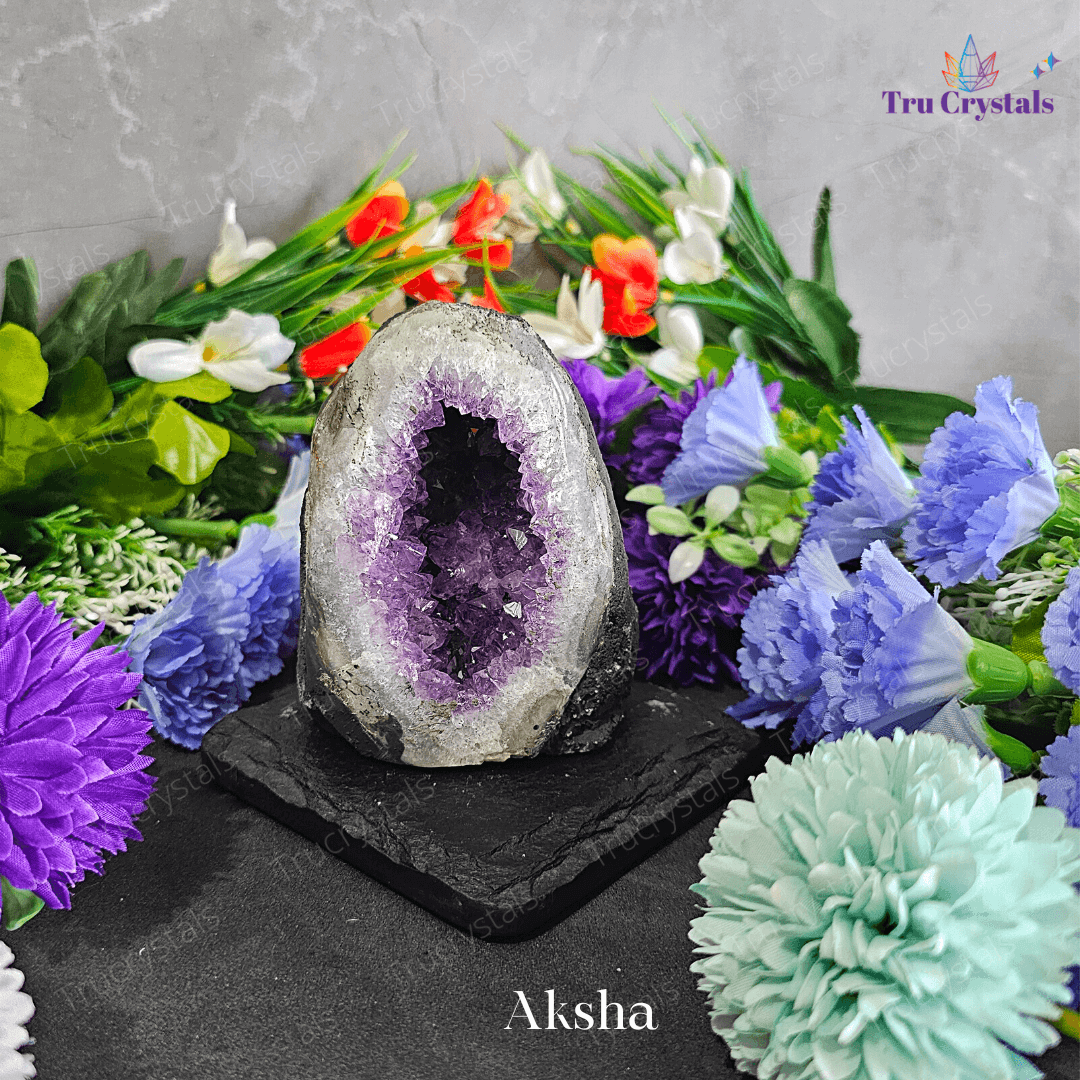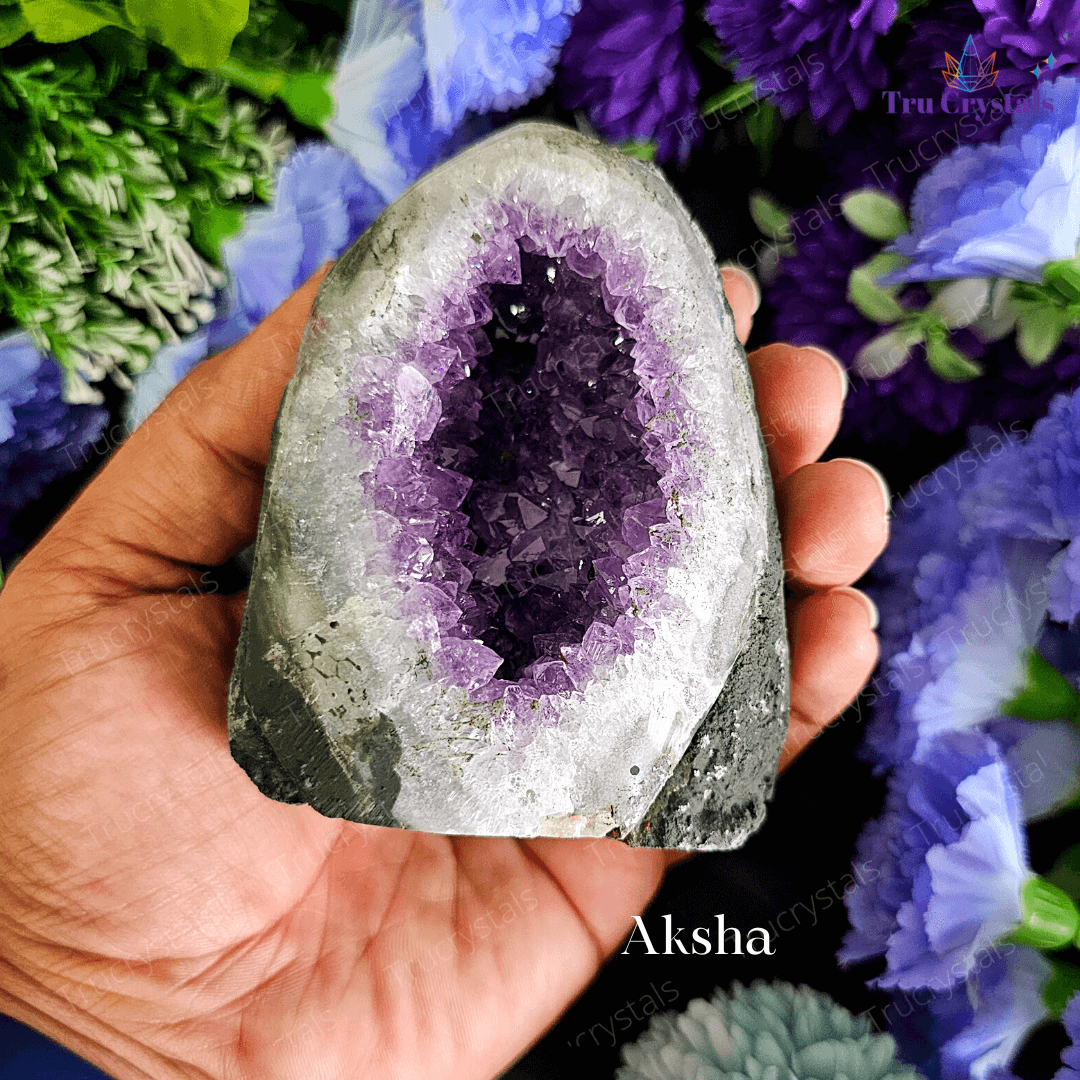 Energy healing
Peacefulness
Harmony In life
Happy & positive