Regular price
Rs. 1,269.00
Regular price
Sale price
Rs. 1,269.00
Unit price
per
Sale
Sold out
Amethyst is a natural tranquilizer, it relieves stress and strain, soothes irritability, balances mood swings, dispels anger, rage, fear, and anxiety. Alleviates sadness and grief, and dissolves negativity. Amethyst activates spiritual awareness, opens intuition, and enhances psychic abilities.

 Own this beautiful cluster today, use it in the meditation room or as a decor! 
All the crystals come with a how-to-use, charge, set intention guide, which contains all the information the individual needs to use the crystals.
Healing crystals are energy boosters, they show you the path to achieve desired goals. An individual needs to embrace the path and work on it.
How fast the results come is dependent on an individual's hard work, efforts, and sincerity to achieve the goal.
Crystals carry universal energy in them, they help individuals to bring the needed change in their life in order to achieve their goals. Crystals are part of spiritual work, and any spiritual work will take its own time and the results are always dependant on individuals.
View full details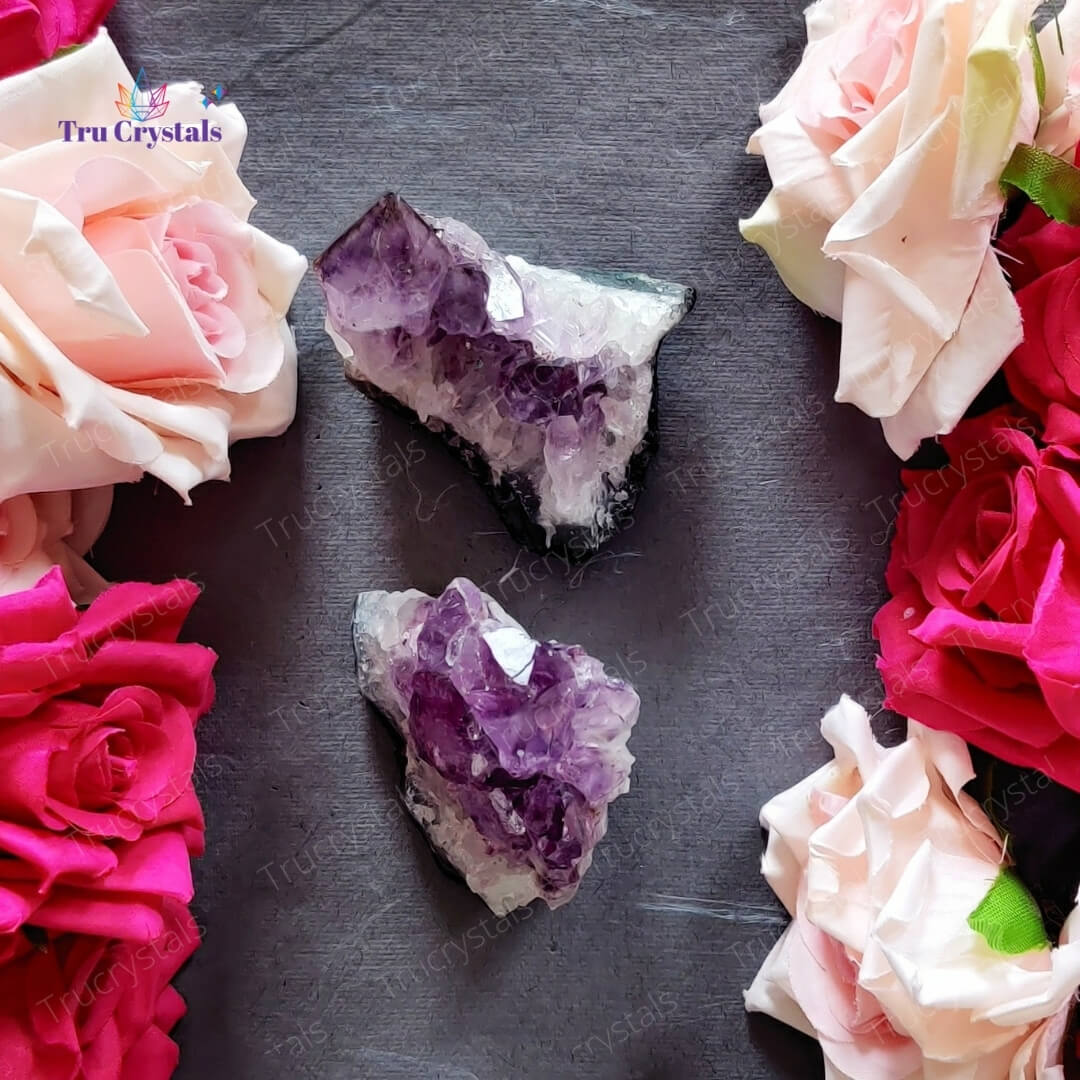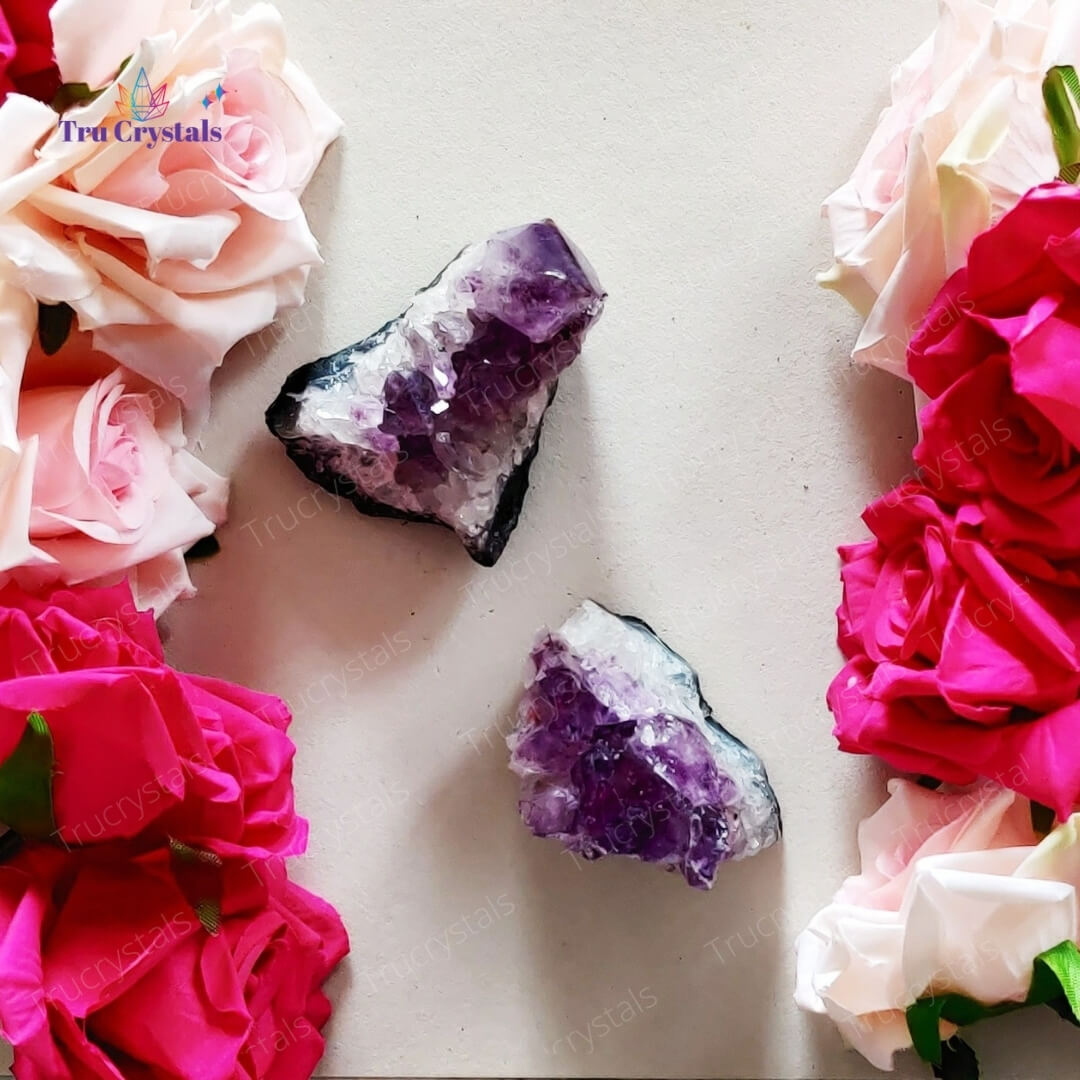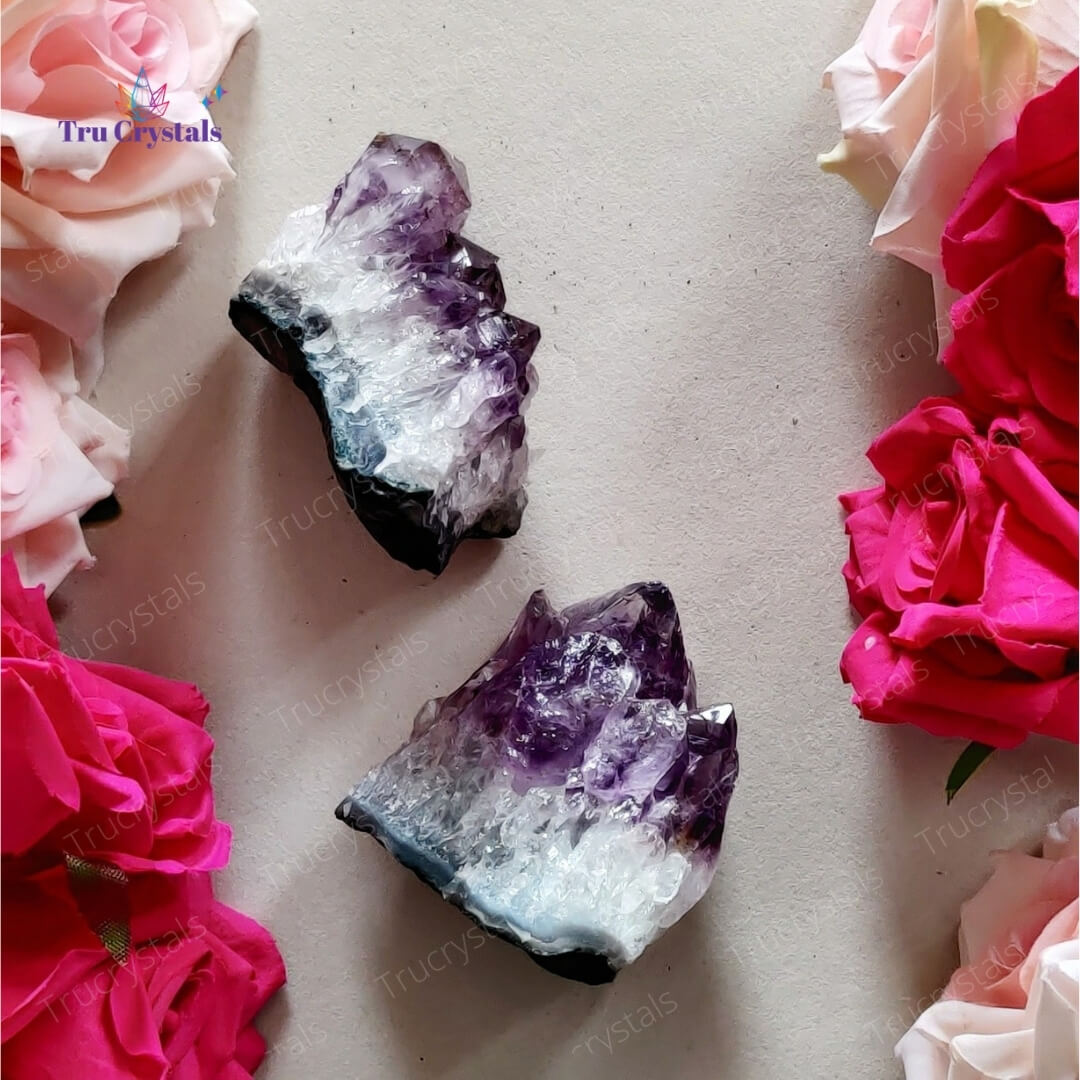 It is beautiful...my Amythst cluster
Its beautiful... pulsating piece of beauty and peace that has found me ... vibes beautifully
Energy healing
Peacefulness
Harmony In life
Happy & positive