Regular price
Sale price
Rs. 879.00
Unit price
per
Sale
Sold out
Exquisite Amethyst and Clear Quartz Angel Pendulum - a captivating and spiritually charged tool designed to help you connect with your inner self and the higher realms. This pendulum is a harmonious fusion of two powerful crystals, each with its unique properties and energies, making it a perfect companion for seekers of spiritual guidance and energy balance.

Known as the "Stone of Spiritual Growth," Amethyst possesses a serene and calming energy that promotes inner peace and balance. It is often associated with enhancing intuition, psychic abilities, and spiritual insight. Amethyst also aids in clearing negative energy and facilitating mental clarity.

 Referred to as the "Master Healer," Clear Quartz is a versatile crystal with the ability to amplify energies and intentions. It serves as a powerful conduit for divination and energy work, making it an ideal partner for a pendulum. Clear Quartz is renowned for its cleansing and purifying properties, promoting clarity of thought and spiritual awareness.

Embrace the divine energies of Amethyst and the amplifying qualities of Clear Quartz with our Amethyst and Clear Quartz Angel Pendulum. Whether you're seeking clarity, guidance, or simply a deeper connection with your spiritual self, this pendulum is a beautiful and functional addition to your spiritual toolkit. Elevate your divination and energy work with the power of these two exceptional crystals united in one mesmerizing pendulum.
View full details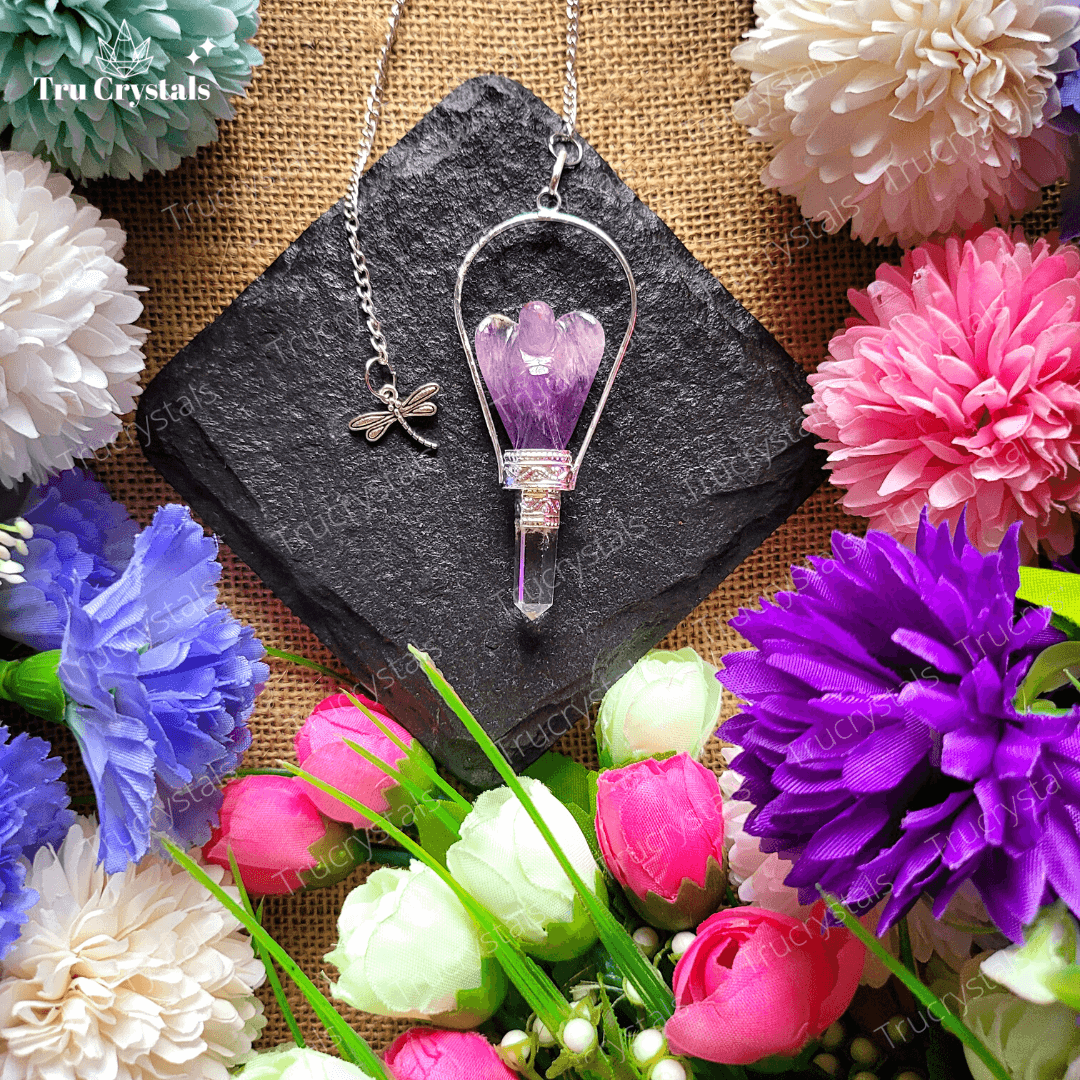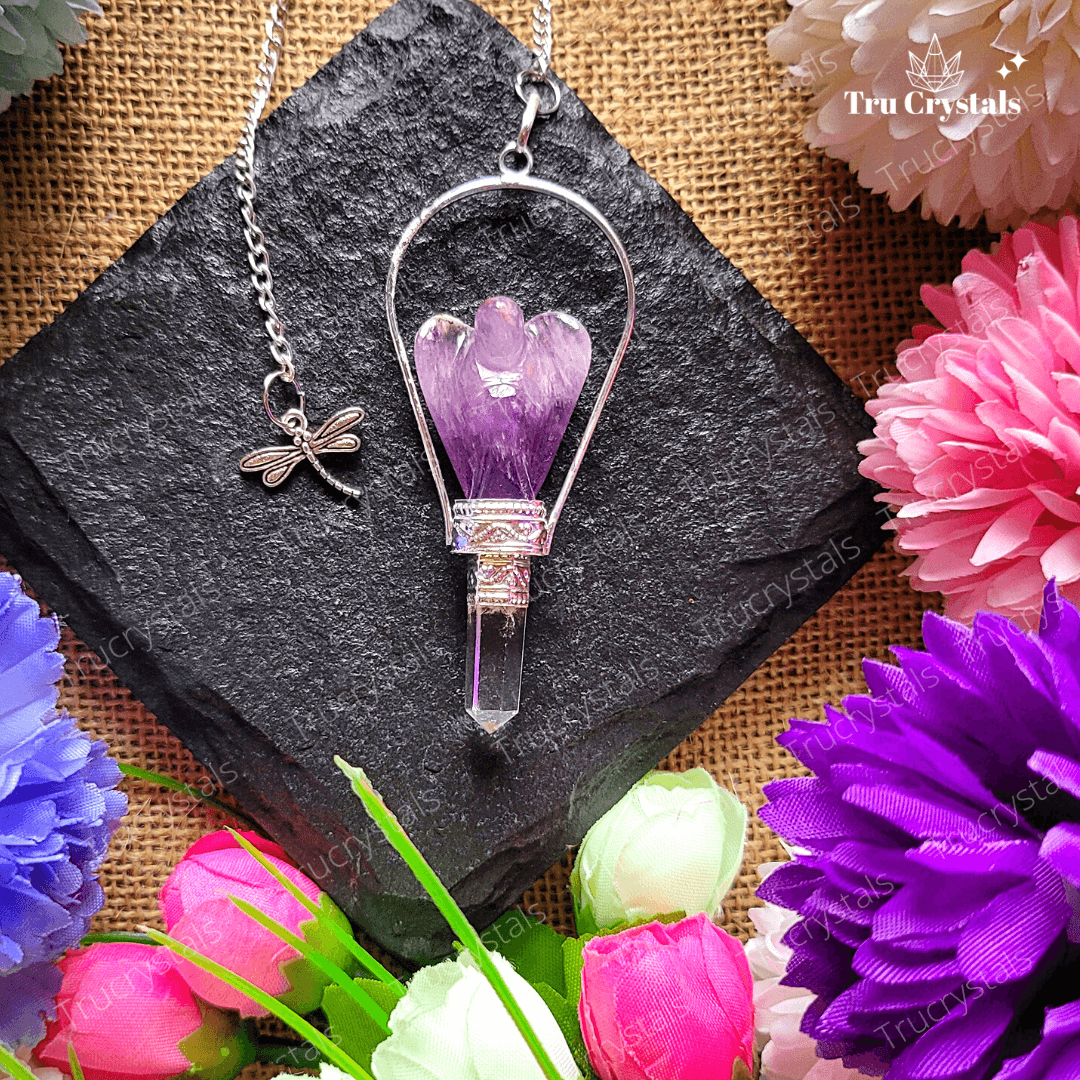 Energy healing
Peacefulness
Harmony In life
Happy & positive