Regular price
Rs. 1,755.00
Regular price
Sale price
Rs. 1,755.00
Unit price
per
Sale
Sold out
Invite positivity, love, and light into your life with our beautiful Feng Shui Gemstone Tree! Made of crystals, wood, and metal, each Gemstone Tree is meticulously handmade. The 300 crystal chips are intricately hand-woven into the shape of the leaves on a tree. Guaranteed to bring radiance, light, and positive energy to any room. 
The visual of a Feng Shui Gemstone Tree demonstrates how you manifest thought into physical reality. To grow a tree, you must first plant the seed and water your plant regularly and consistently. Just like how a tree grows you must plant the seed of your intention clearly and everyday focus upon that intention. Over time, you get more and more of what you focus on. What you manifest comes into fruition and abundance - like leaves on a tree, there are too many crystals to count them all!   
Top Benefits of The 7 Chakra Stones:
Red Jasper - Root Chakra - Red Jasper activates the Root Chakra which is responsible for grounding us and giving us a feeling of safety and stability in life. Red Jasper supports those who suffer from childhood traumas and deep-rooted fears. 
Carnelian - Sacral Chakra. Carnelian fires up your Sacral Chakra which is the energy center that governs our emotions, passions, joy, and creativity. Those who are artists or work in a creative profession can benefit from Carnelian. 
Yellow Aventurine - Solar Plexus Chakra. 

Yellow Aventurine stimulates the 

Solar Plexus Chakra. It is the energy center associated with the ego. It is the source of self-worth, self-confidence, and personal power. 
Green Aventurine - Heart Chakra. 

Green Aventurine's soothing energy makes it a remarkable stone to clear and 

activate the Heart Chakra

, removing emotional traumas and allowing us to give and accept love. 

Sodalite - Throat Chakra. Sodalite is 

excellent at facilitating communication and will help you if you are doing public speaking. Not only is the Throat Chakra important for verbal communication, but it also plays an essential role in helping us express ourselves emotionally.    

Amethyst - Third Eye Chakra. When it comes to spirituality and enlightenment, the Third Eye is crucial. Amethyst helps develop intuition and psychic abilities that allow us to communicate with our Higher Self and our Guardian Angels. It is also useful in

 

opening one's channels to telepathy, past life regression, clairaudience, and clairvoyance. 

Clear Quartz - Crown Chakra. Clear Quartz activates the Crown Chakra which serves as our connection to the Universe. The energies from the Universe flows through our Crown Chakra and disperse Chi or life force into the six other chakras below. Clear Quartz is also an excellent crystal for amplifying our thoughts and energy, making our manifestations more powerful. 


All the crystals come with a how-to-use, charge, set intention guide, which contains all the information the individual needs to use the crystals.
Healing crystals are energy boosters, they show you the path to achieve desired goals. An individual needs to embrace the path and work on it.
How fast the results come is dependent on an individual's hard work, efforts, and sincerity to achieve the goal.
Crystals carry universal energy in them, they help individuals to bring the needed change in their life in order to achieve their goals. Crystals are part of spiritual work, and any spiritual work will take its own time and the results are always dependant on individuals.
View full details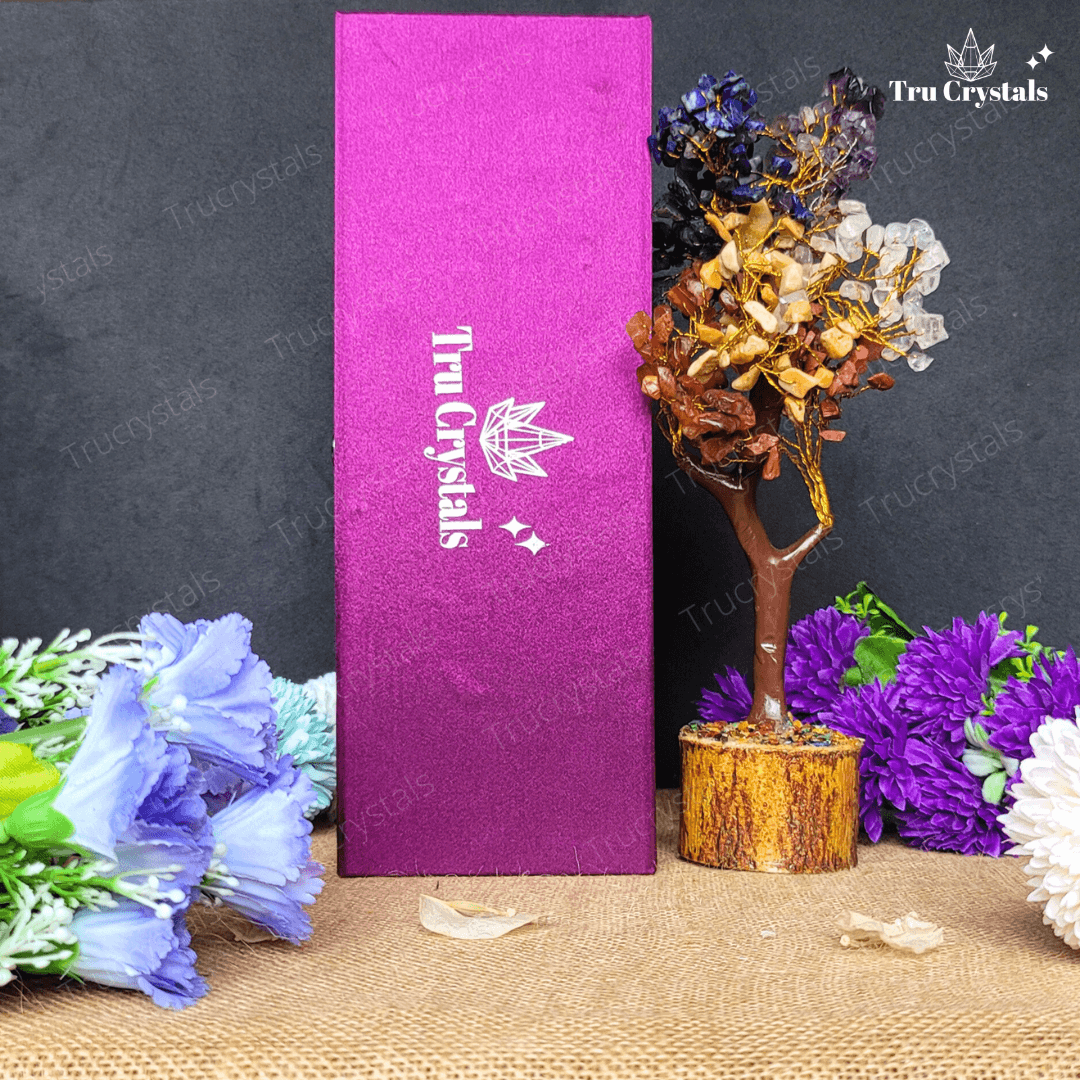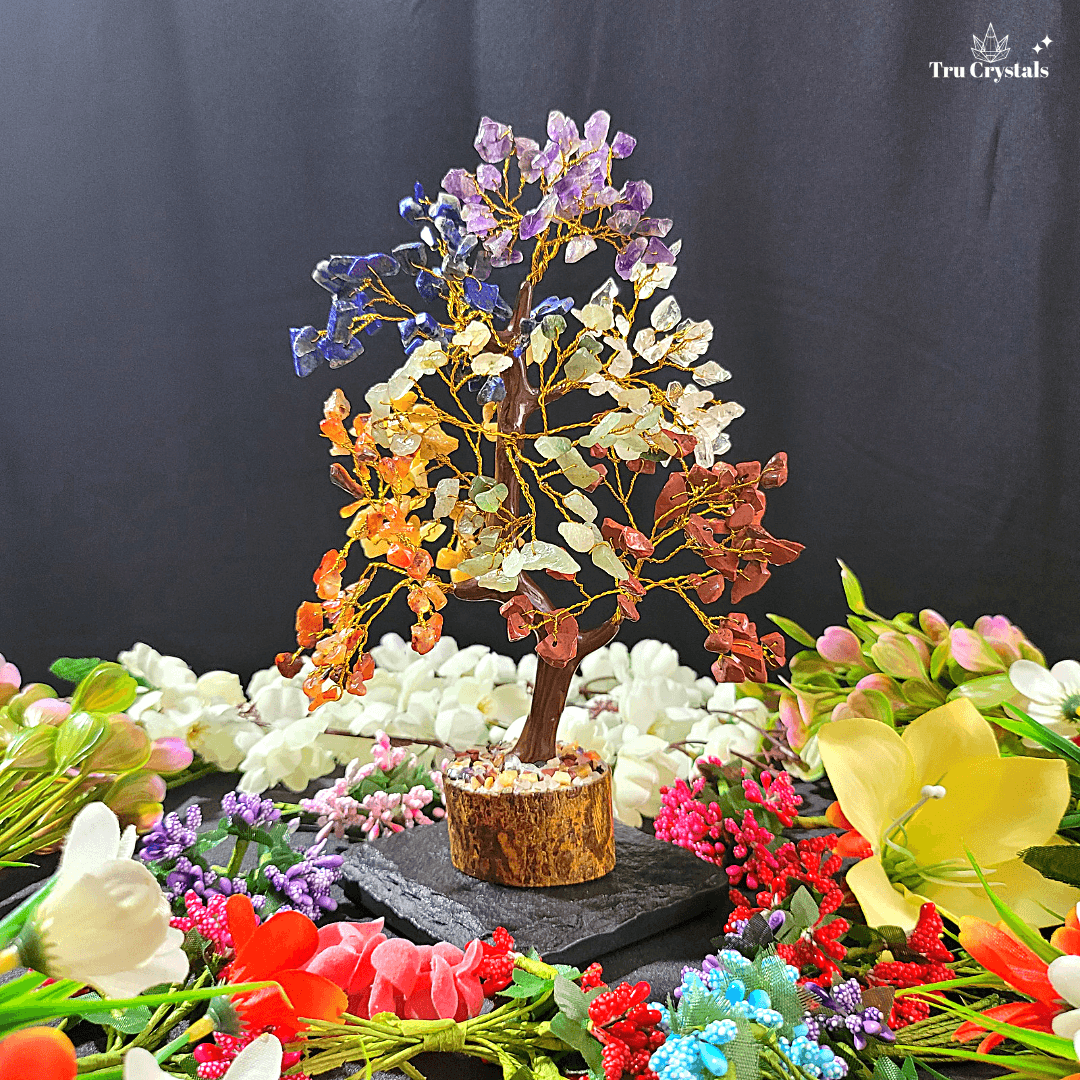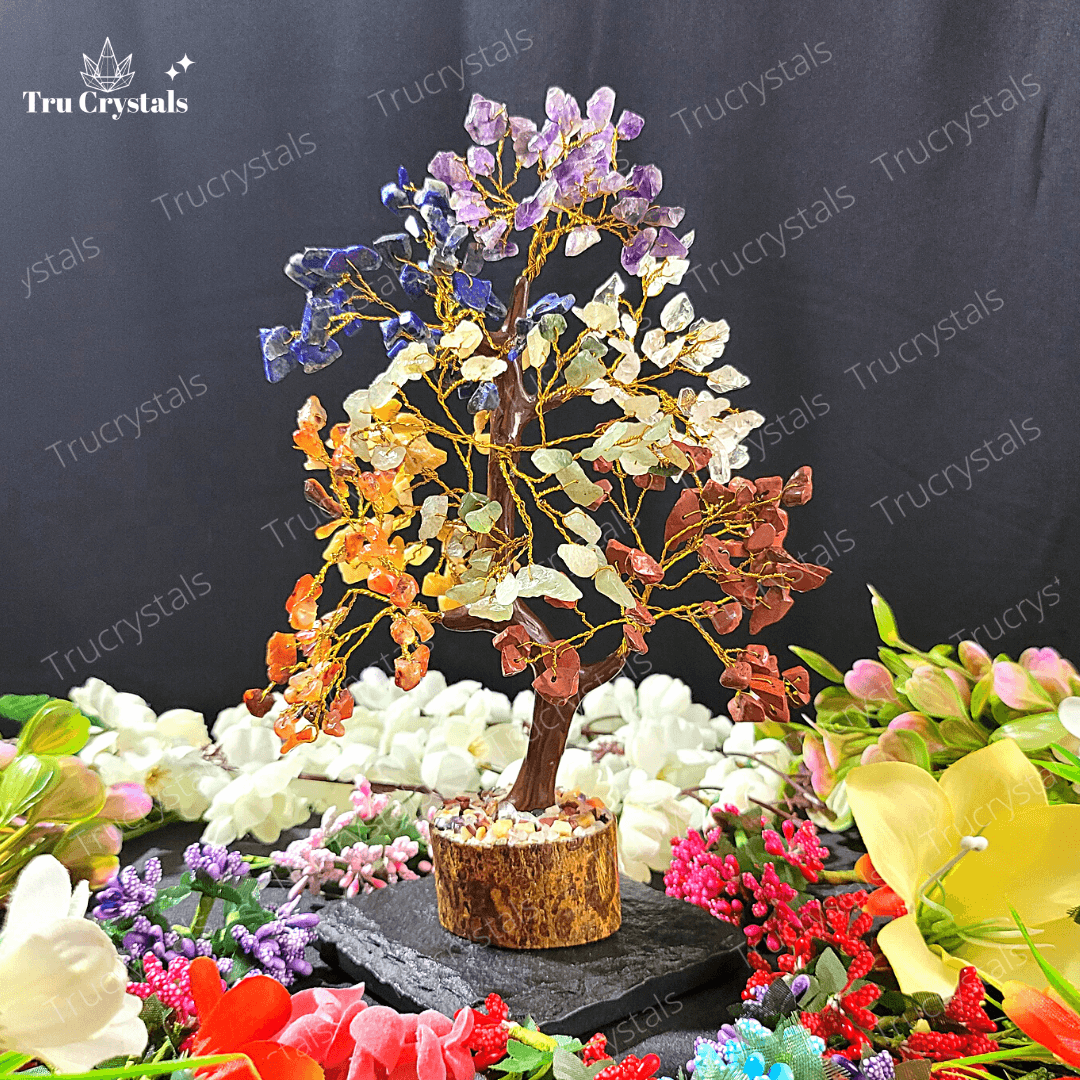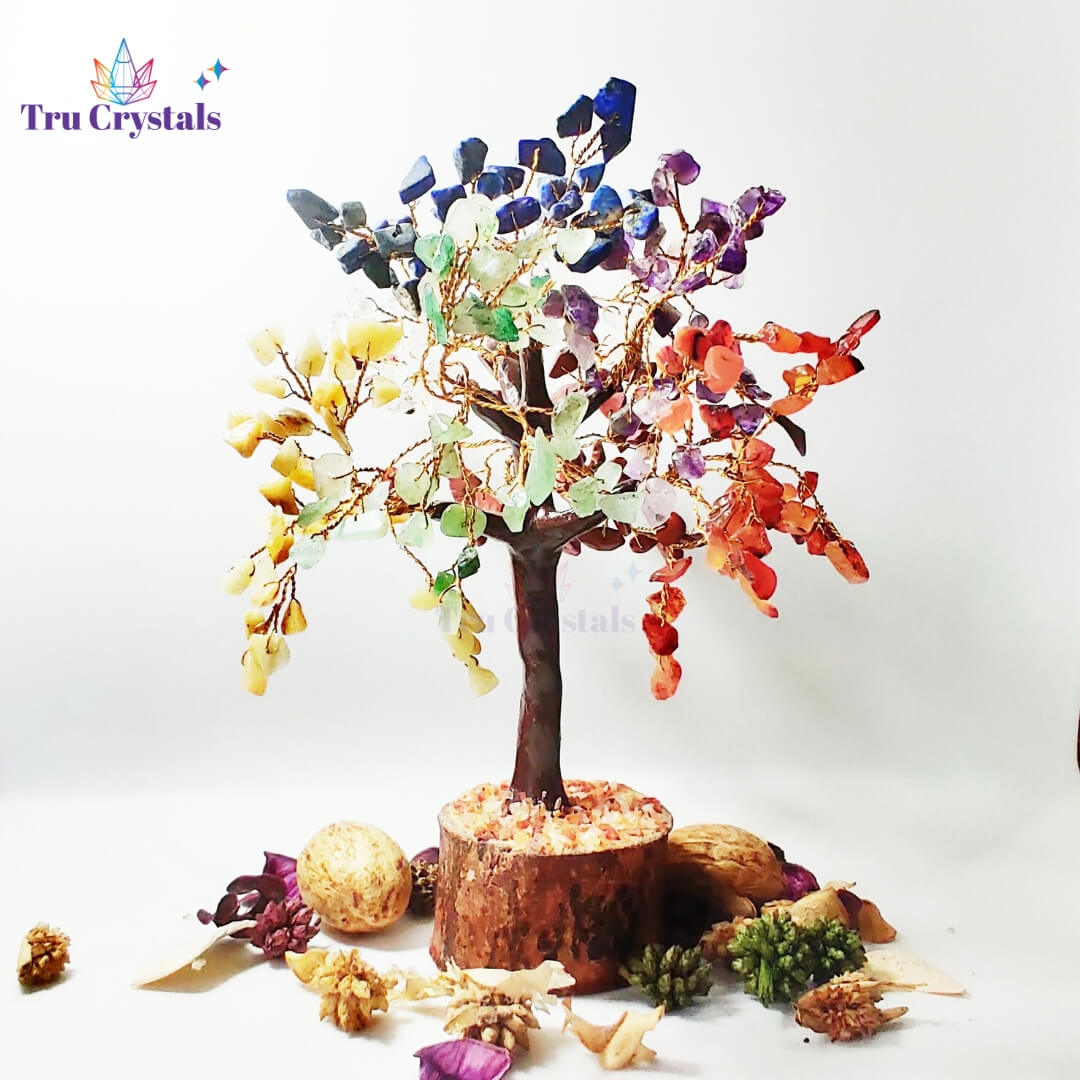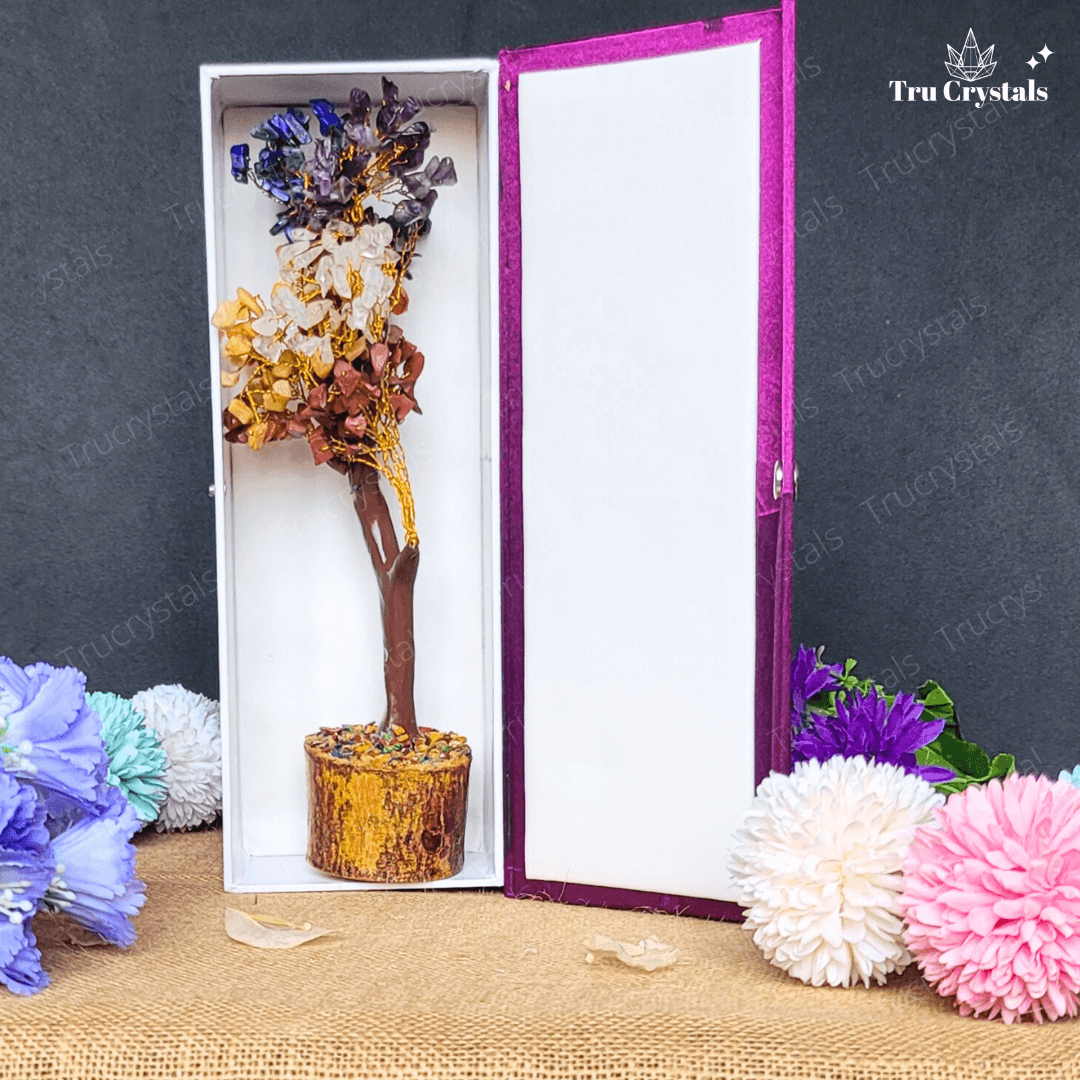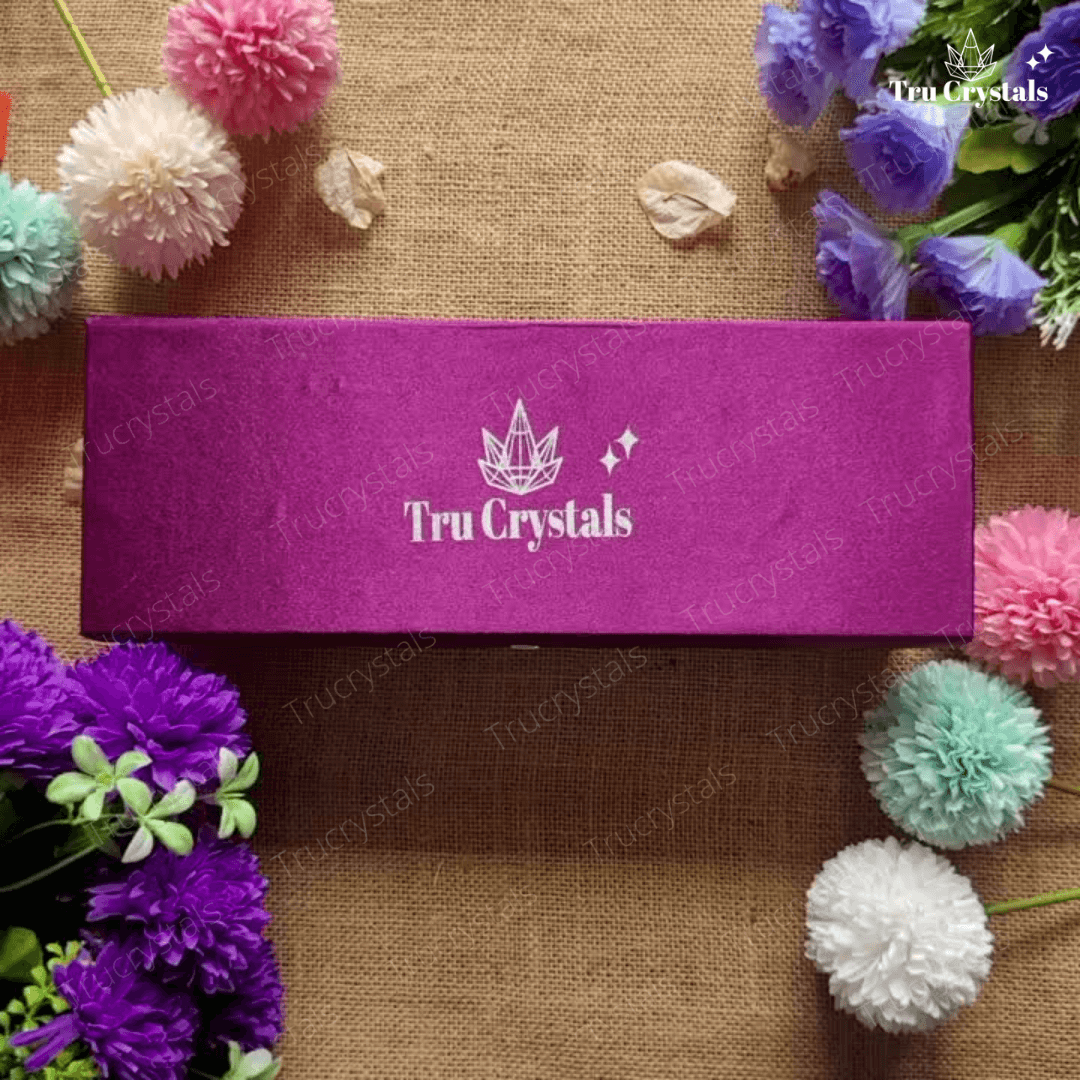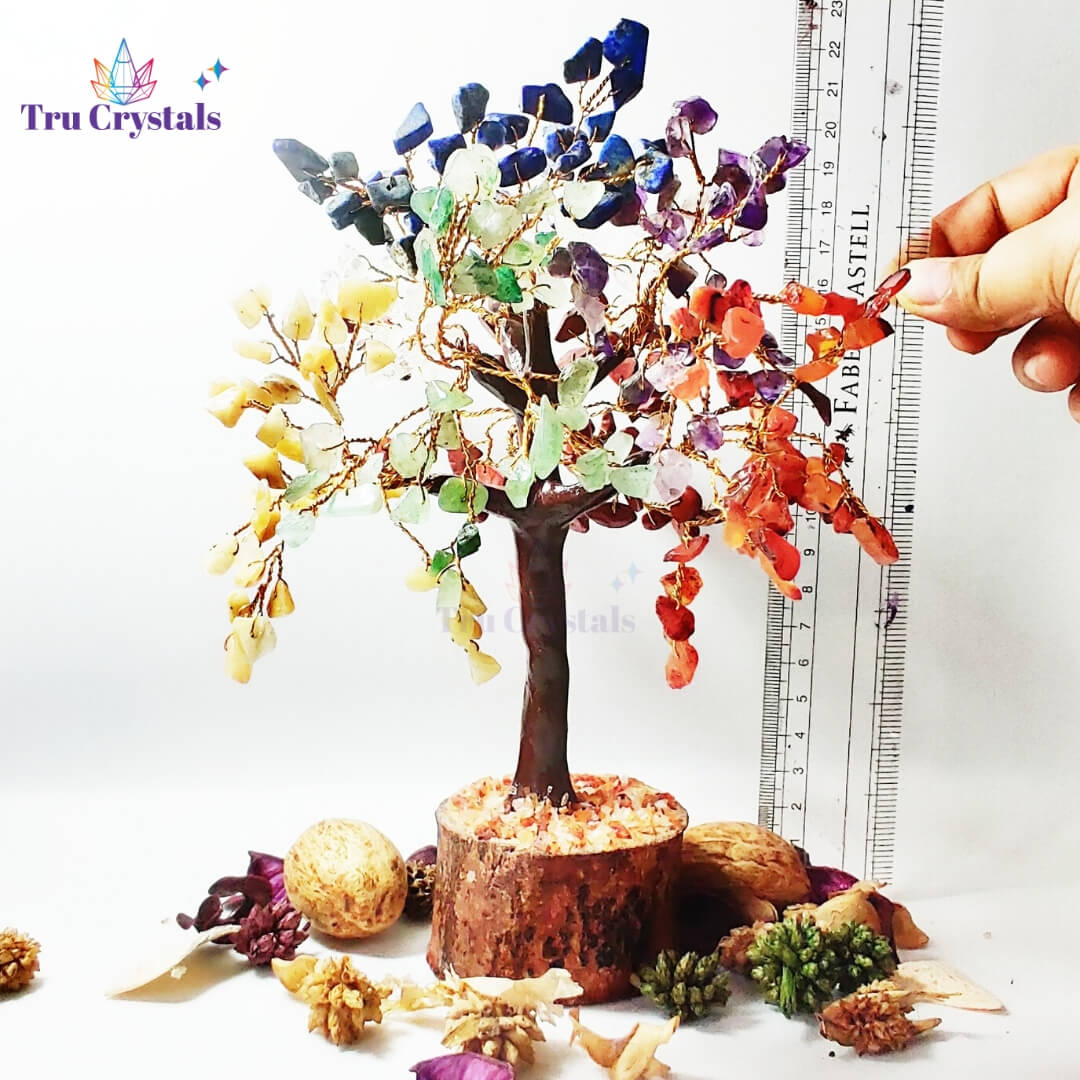 A beautiful bracelet
Beautiful, balancing, and grounding bracelet. Would recommend to anyone interested in chakras or energy healing.
A great gift choice!
When you are confused about gifting a 7-yr old chakra crystal is a great choice.
Energy healing
Peacefulness
Harmony In life
Happy & positive