Regular price
Sale price
Rs. 999.00
Unit price
per
Sale
Sold out
Own this divine combination of Panchmukhi Rudraksha and 7 chakra stones to balance your mind body and soul!
Bead size : 8mm
When 7 Chakra Bracelets are worn, it helps to keep the seven Chakras at their right energy levels causing the wearer to feel more balanced. ... These bracelets act as an alternative medicine for curing physical, spiritual, and emotional ailments and promote vitality.
The wearer of five Mukhi Rudraksha brings positive energy. This Rudraksha 
-Improves the respiratory system in human beings.
-It brings good luck and has a calm effect on the mind.
- Known for curing memory loss when there are memory lapses.
Five-faced or Panchamukhi Rudraksha beads are safe and good for everyone – man, woman, and children. It is for general well-being, health, and freedom. It lowers your blood pressure, calms your nerves, and brings a certain calmness and alertness in your nervous system. 
All the crystals come with a how-to-use, charge, set intention guide, which contains all the information the individual needs to use the crystals.
Healing crystals are energy boosters, they show you the path to achieve desired goals. An individual needs to embrace the path and work on it.
How fast the results come is dependent on an individual's hard work, efforts, and sincerity to achieve the goal.
Crystals carry universal energy in them, they help individuals to bring the needed change in their life in order to achieve their goals. Crystals are part of spiritual work, and any spiritual work will take its own time and the results are always dependant on individuals.
View full details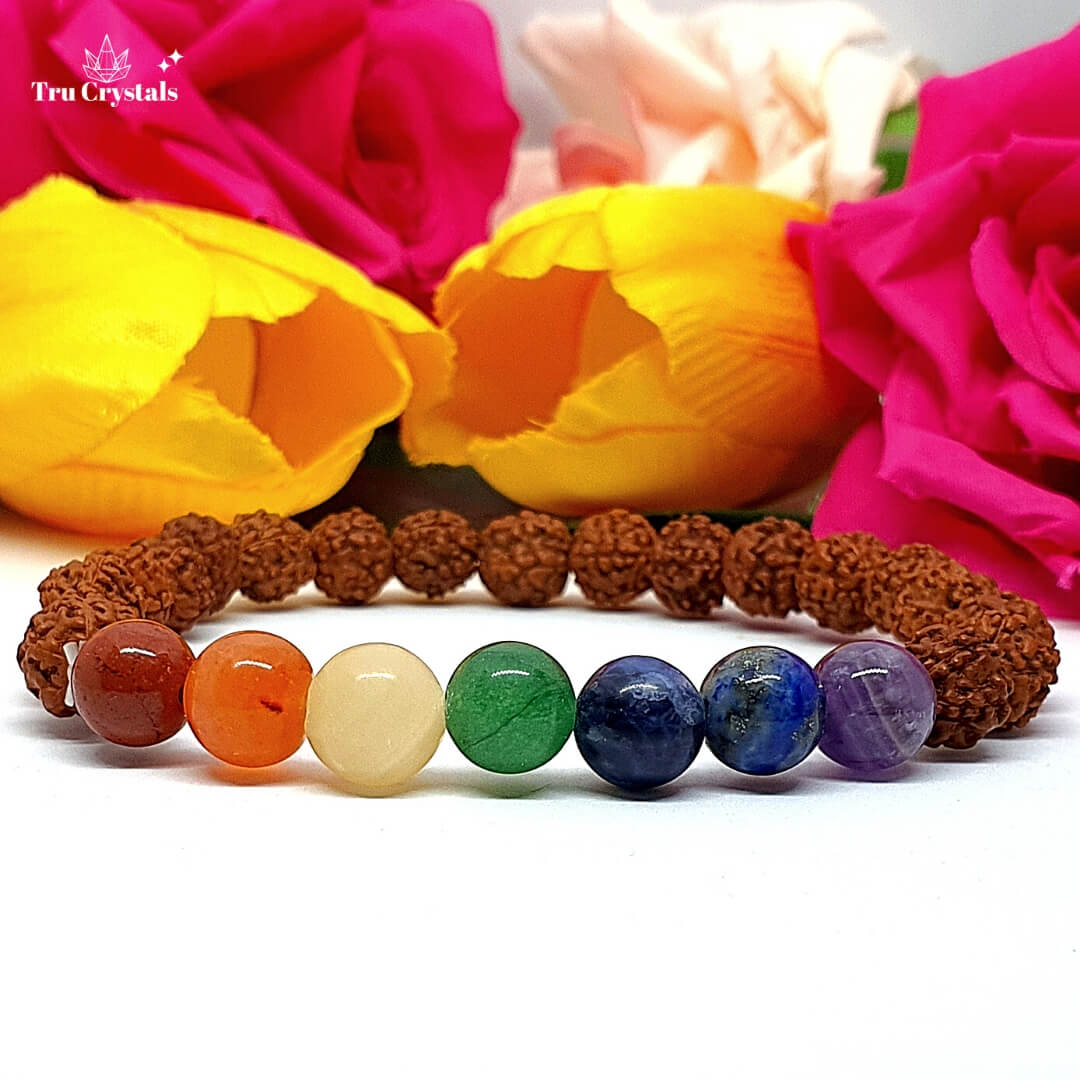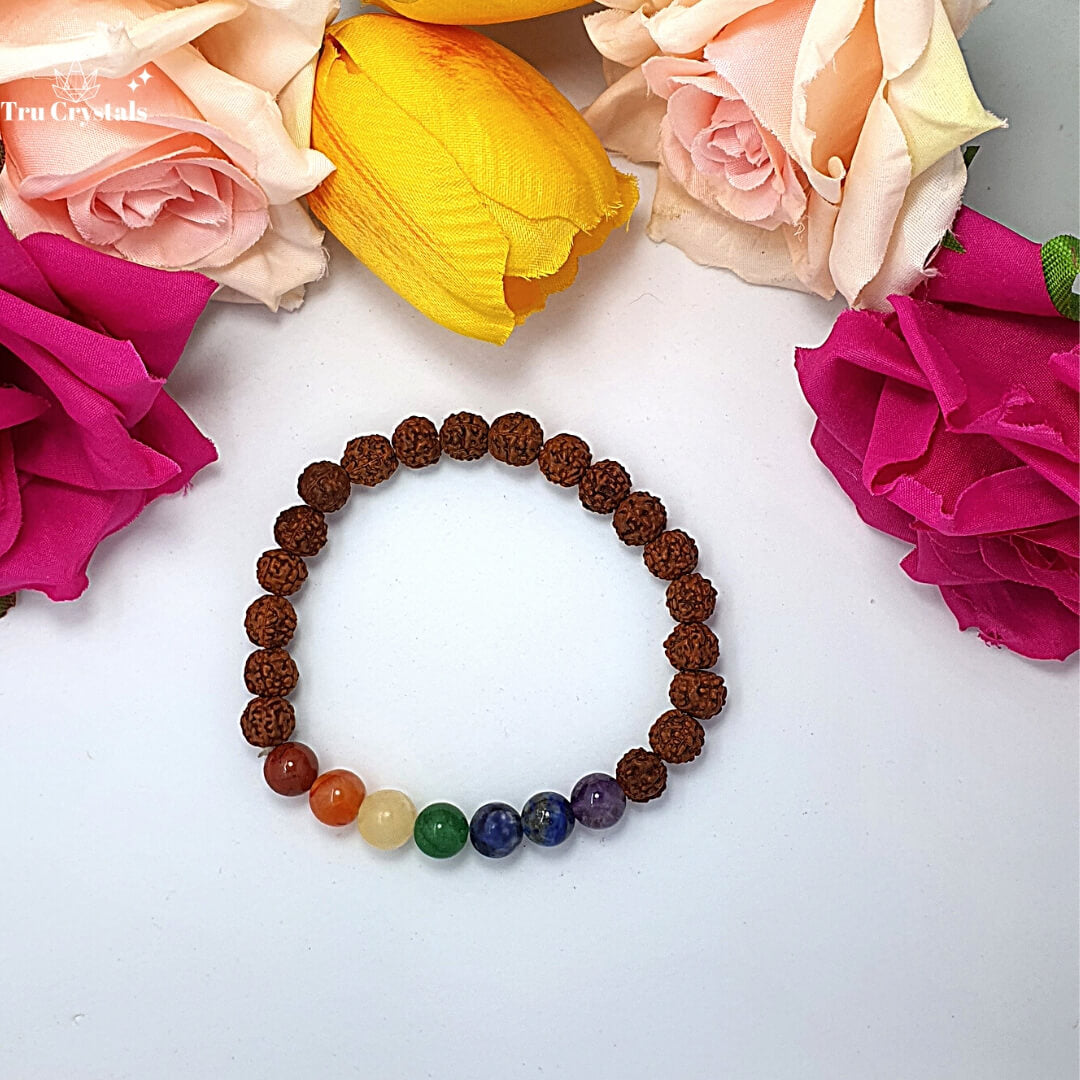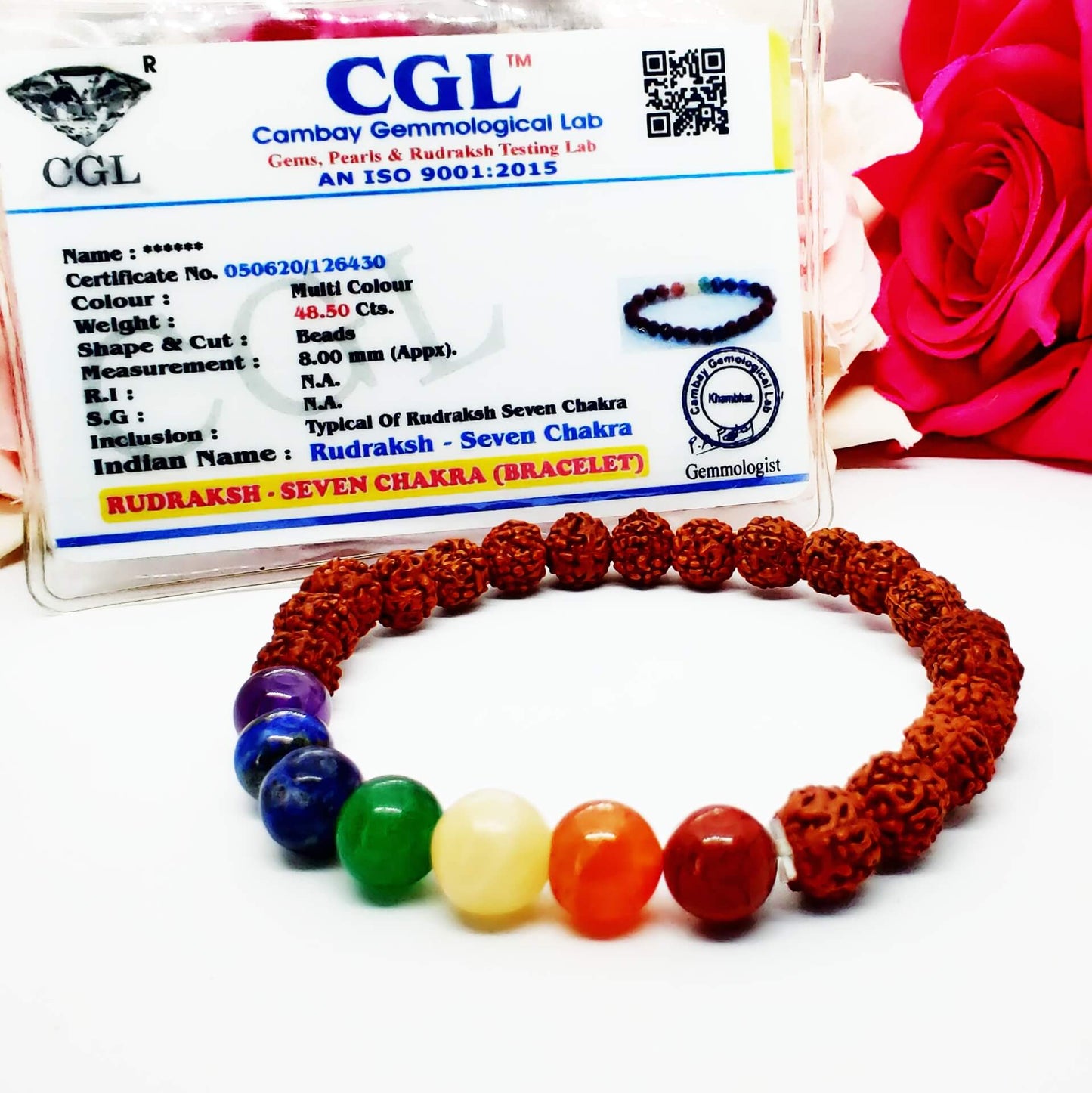 7 Chakra Rudraksh Bracelet
7 Chakra Rudraksh Bracelet
Perfect and Beautiful
Such a pretty bracelet it is. Perfect blend of style and beauty. A must recommendation for all the Shiva devotees.🌼🙏🌸🌺
Energy healing
Peacefulness
Harmony In life
Happy & positive