Regular price
Rs. 2,499.00
Regular price
Sale price
Rs. 2,499.00
Unit price
per
Sale
Sold out
About this Mala:
108 beads 7 chakra mala with a great combination of all 7 crystals is a perfect partner for those who are in the path of sadhana. Whether you do meditation or any other form of sadhana this is your pick.
This 7 Chakra Mala Prayer bead is finished with a natural cotton tassel.
Bead Size: 8mm
Length of Mala: 18 inches
Each of the beads in this mala resonates with the universal energies that are present in our chakras. This creates the awareness that one seeks in the path of sadhana.

Red Jasper for Muladhara (base chakra)

Carnelian for Swadistahna (sacral chakra)

Yellow calcite for Manipura (solar plexus chakra)

Green Aventurine for Anahata (heart chakra)
Sodalite for Vishuddhi (throat chakra)

Lapis Lazuli for Ajna (third eye chakra)

Amethyst for Sahasrara (crown chakra)


The specialty of our 7 chakra mala is the sequence of energy that flows. We have made sure that there is no breakage in the flow of energy by repeating the beads in a sequence. Each sequence contains all 7 crystals as per the chakra's existence. 
All the crystals come with a how-to-use, charge, set intention guide, which contains all the information the individual needs to use the crystals.
Healing crystals are energy boosters, they show you the path to achieve desired goals. An individual needs to embrace the path and work on it.
How fast the results come is dependent on an individual's hard work, efforts, and sincerity to achieve the goal.
Crystals carry universal energy in them, they help individuals to bring the needed change in their life in order to achieve their goals. Crystals are part of spiritual work, and any spiritual work will take its own time and the results are always dependant on individuals.
View full details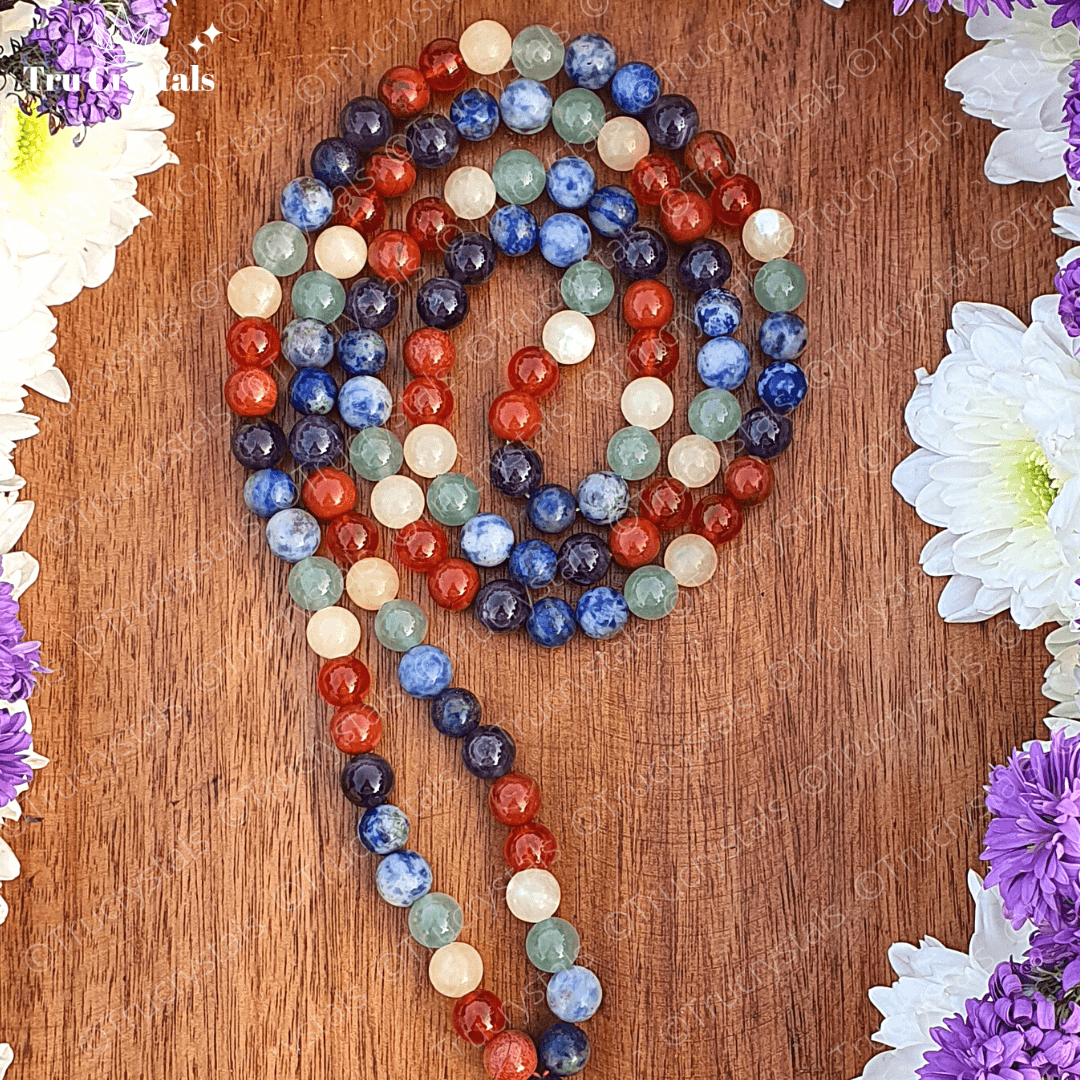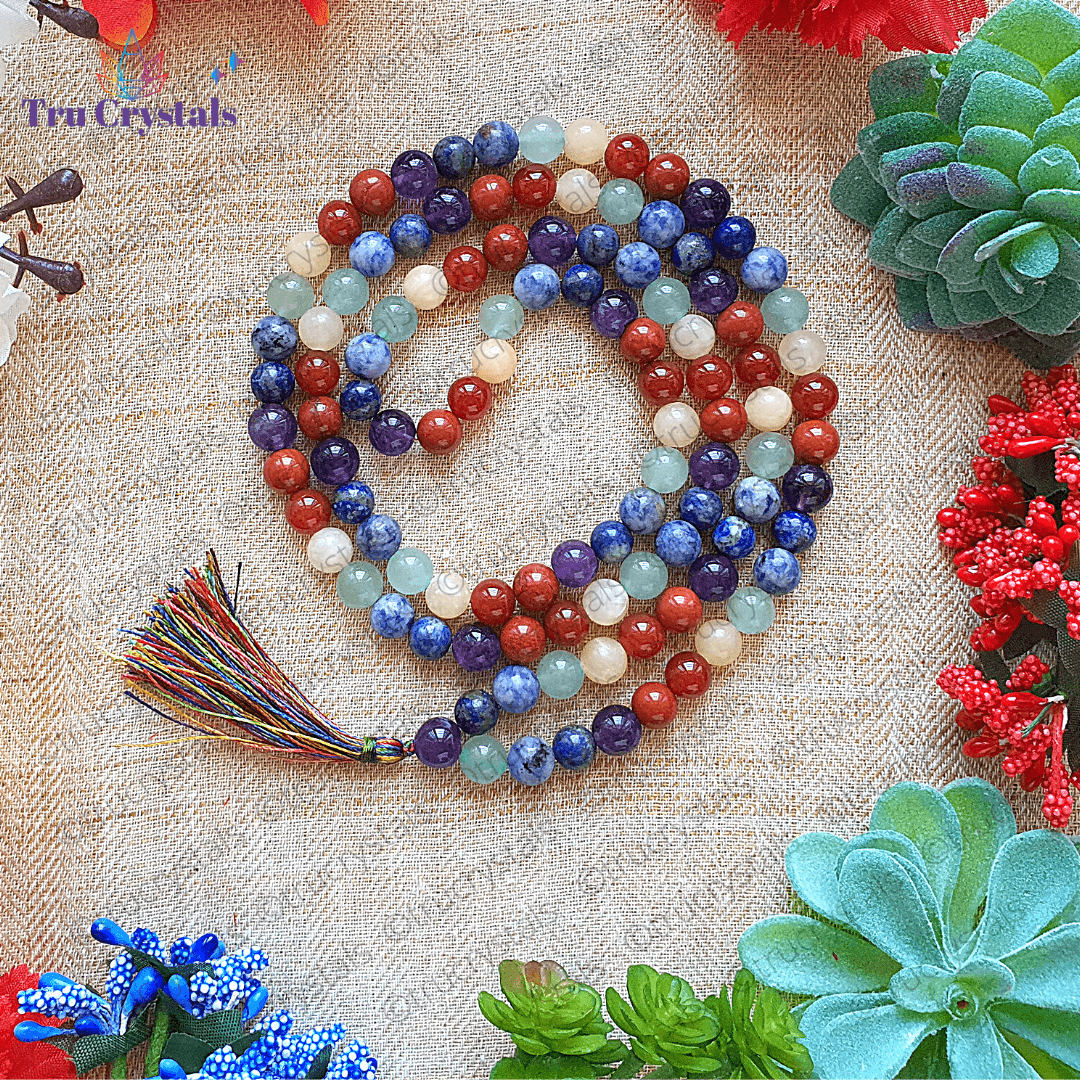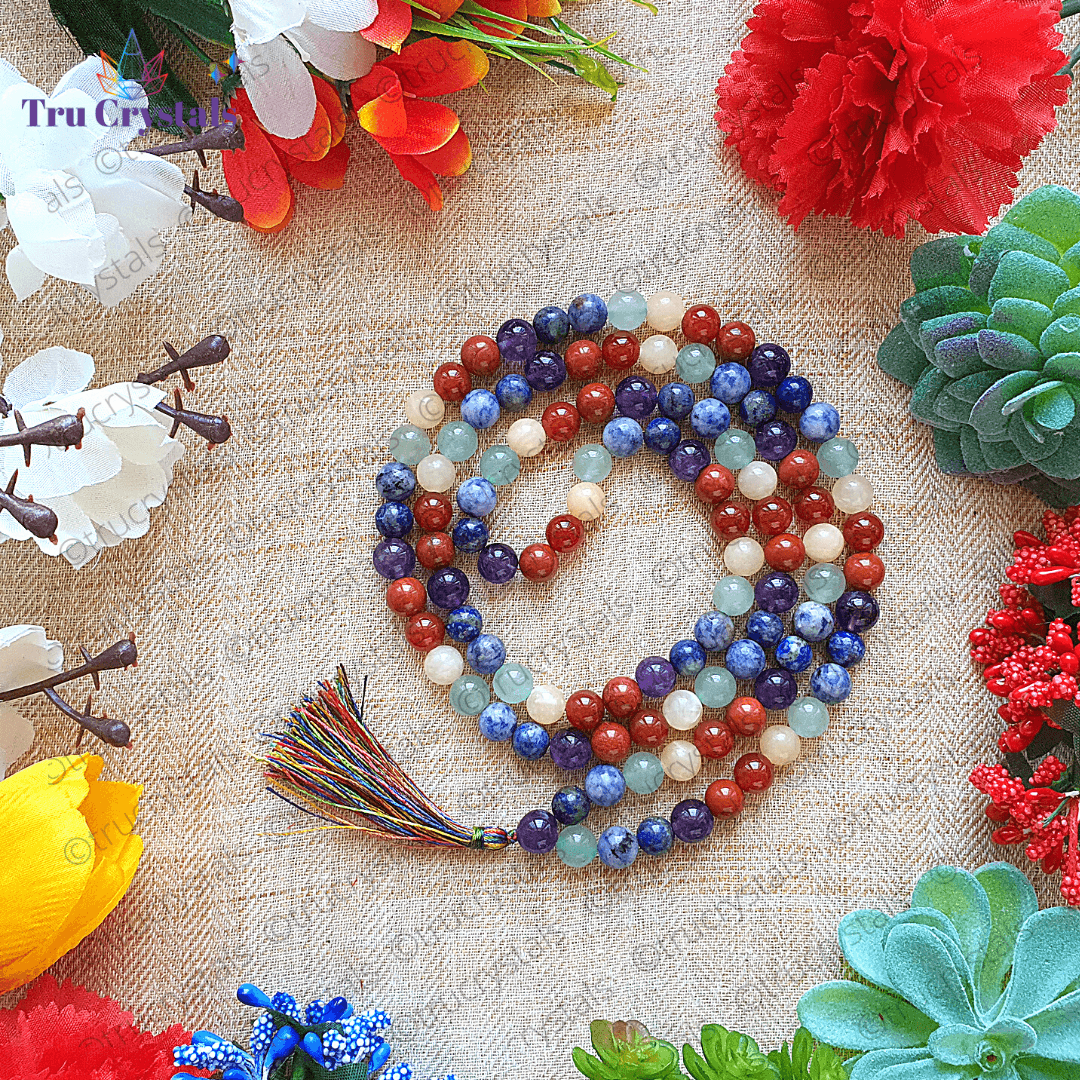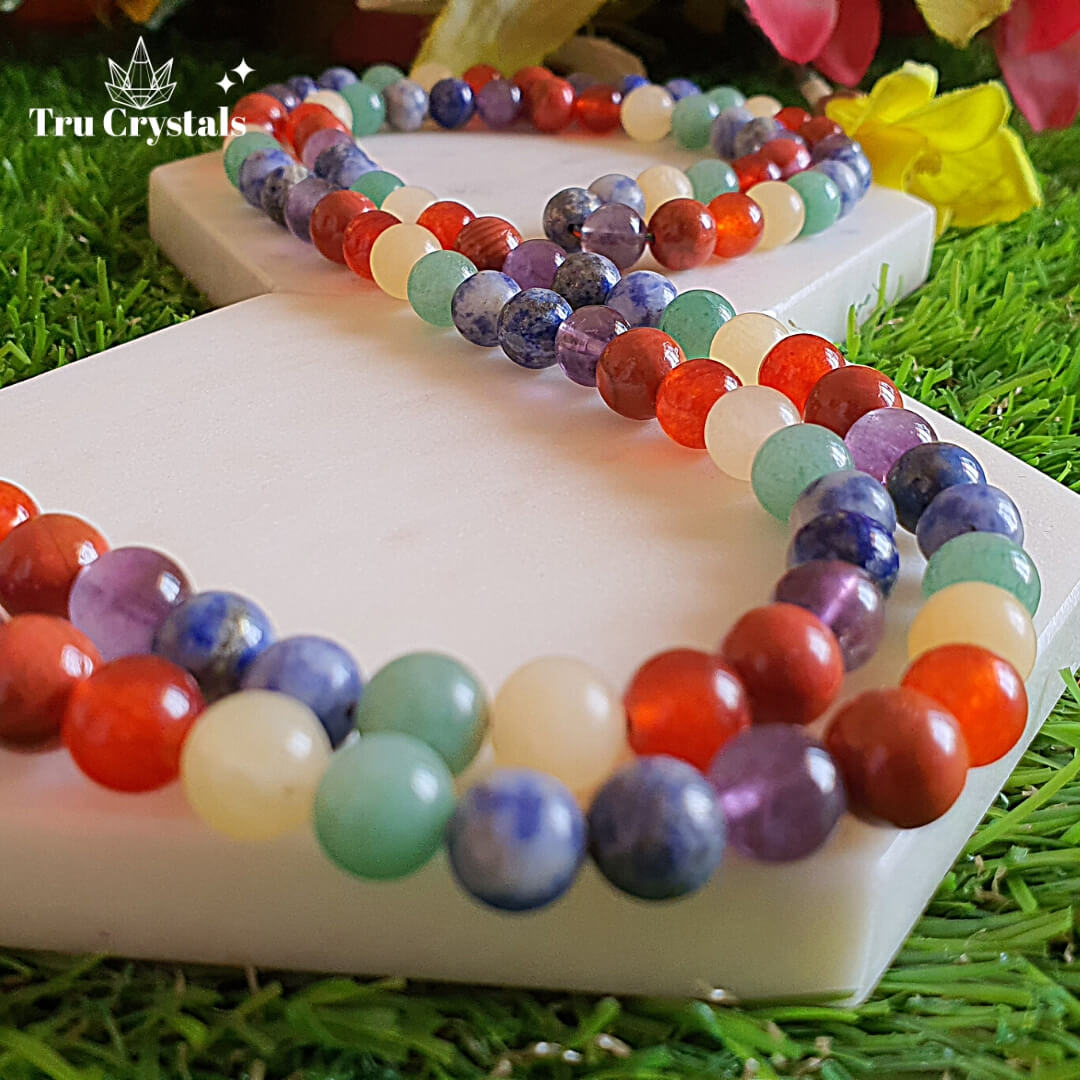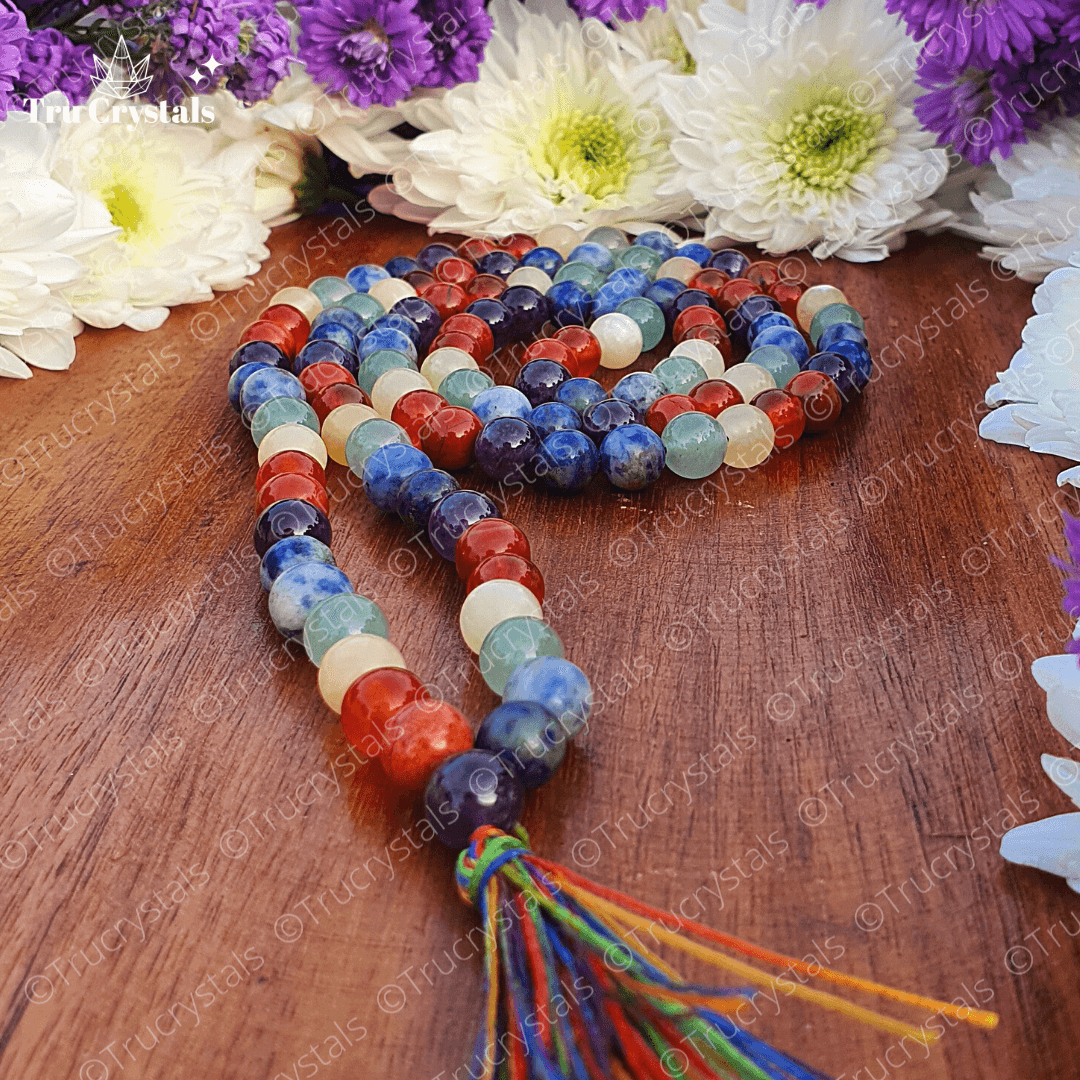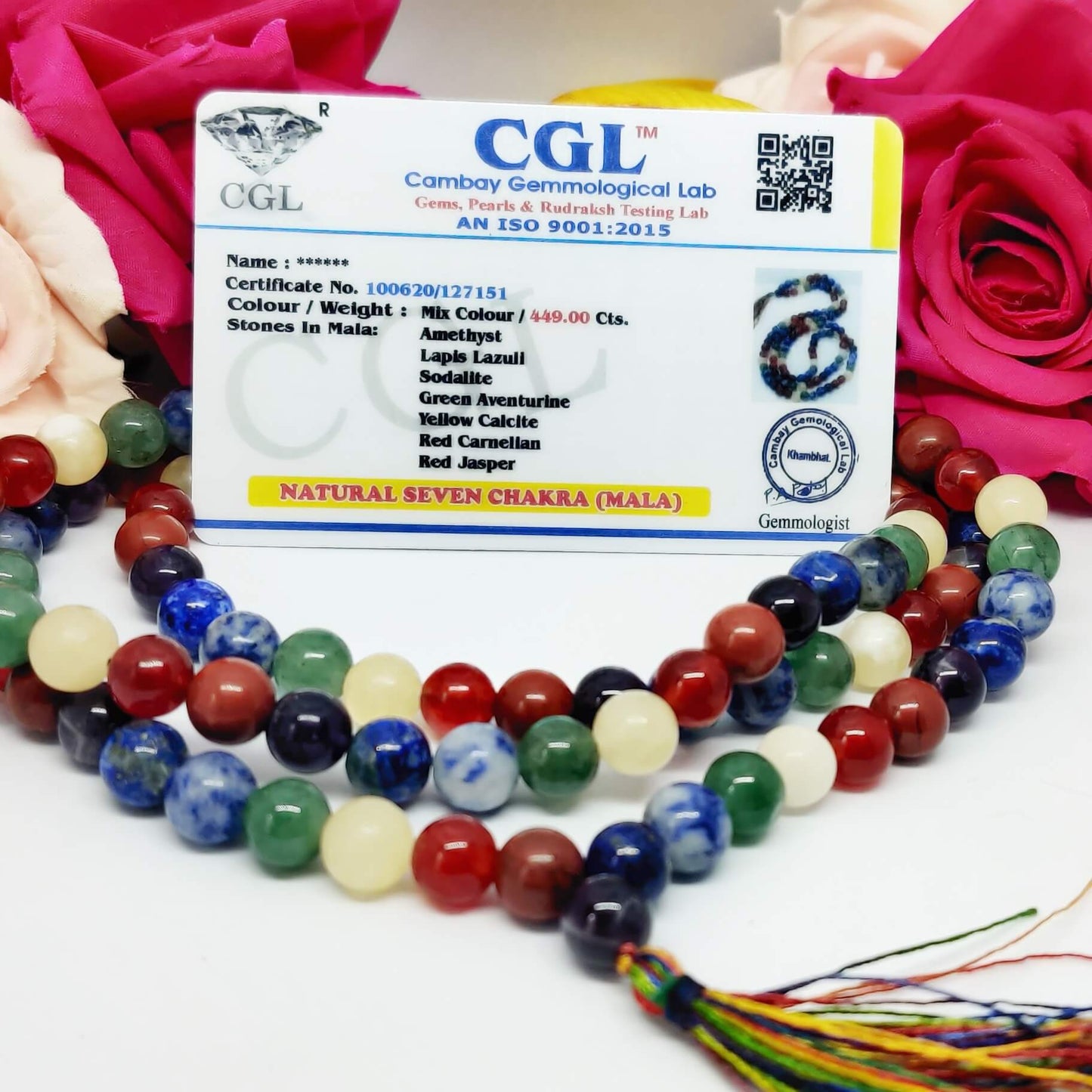 Wonderful
It's a pure Bliss wearing this.
Chanting beads
A very good,effective and genuine product .
7 Chakra Japa Mala: To Balance All 7 Chakras
Great product. Perfec service.
This is really good.
From pre sale questions to packaging to information required to charging to after sales. They are really good.
I started using the mala. I know the energies take time to show the effect. However at this point I would definitely say that it's a feelgood thing and I feel positive. Thanks so much. Especially a thumb up for their customer support. I had so many questions before purchasing. They were sweet enough to answer all on Instagram.
Energy healing
Peacefulness
Harmony In life
Happy & positive