Regular price
Sale price
Rs. 720.00
Unit price
per
Sale
Sold out
These artisan cleansing sticks are a beautiful way to uplift your mood instantly!
This premium TRU Aroma blend of cleansing incense sticks is handcrafted for the exquisiteness of releasing the negative energies in and around you along with clearing your emotions and help you come out of unwanted negative emotions.
The set consists of 4 different artisan cleansing fragrance sticks each representing different emotions. Rose for love and relationships, Woods for inner peace and owning yourself back. Patchouli to release stress and anger. Sandle wood for happiness.
These cleansing sticks can be used for smudging, casting protection spells, cleansing crystals, to promote spirituality, relaxation, and meditation. 
You can use these artisan fragrance sticks to lift your mood when you are down and out or after a hectic day at work. 
The fragrance sticks are made of 100% natural ingredients and can be used by everyone. Each pack consists of 20 sticks 10 inches long and lasts easily up to 2 hours. 
Healing crystals are energy boosters, they show you the path to achieve desired goals. An individual needs to embrace the path and work on it.
How fast the results come is dependent on an individual's hard work, efforts, and sincerity to achieve the goal.
Crystals carry universal energy in them, they help individuals to bring the needed change in their life in order to achieve their goals. Crystals are part of spiritual work, and any spiritual work will take its own time and the results are always dependant on individuals.
View full details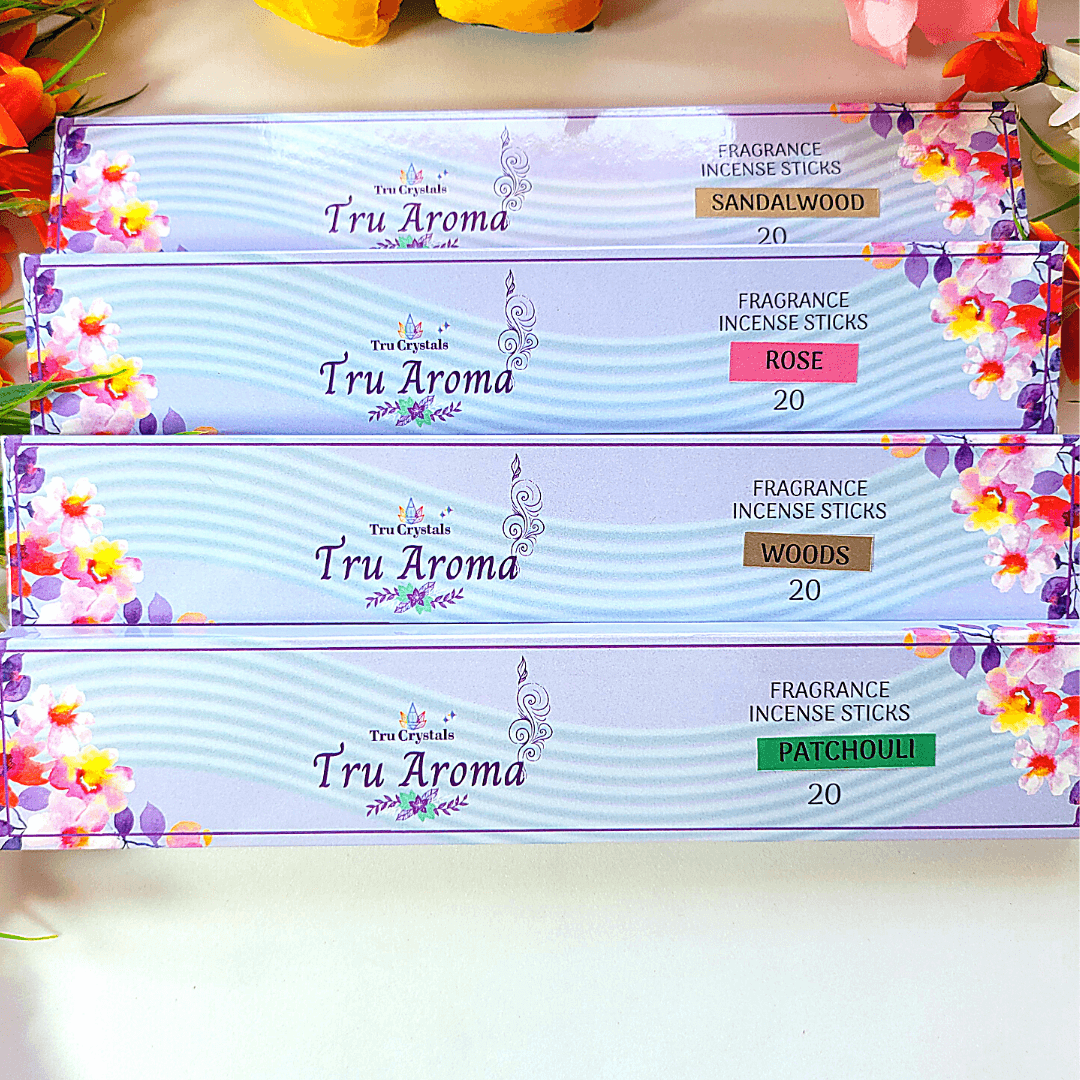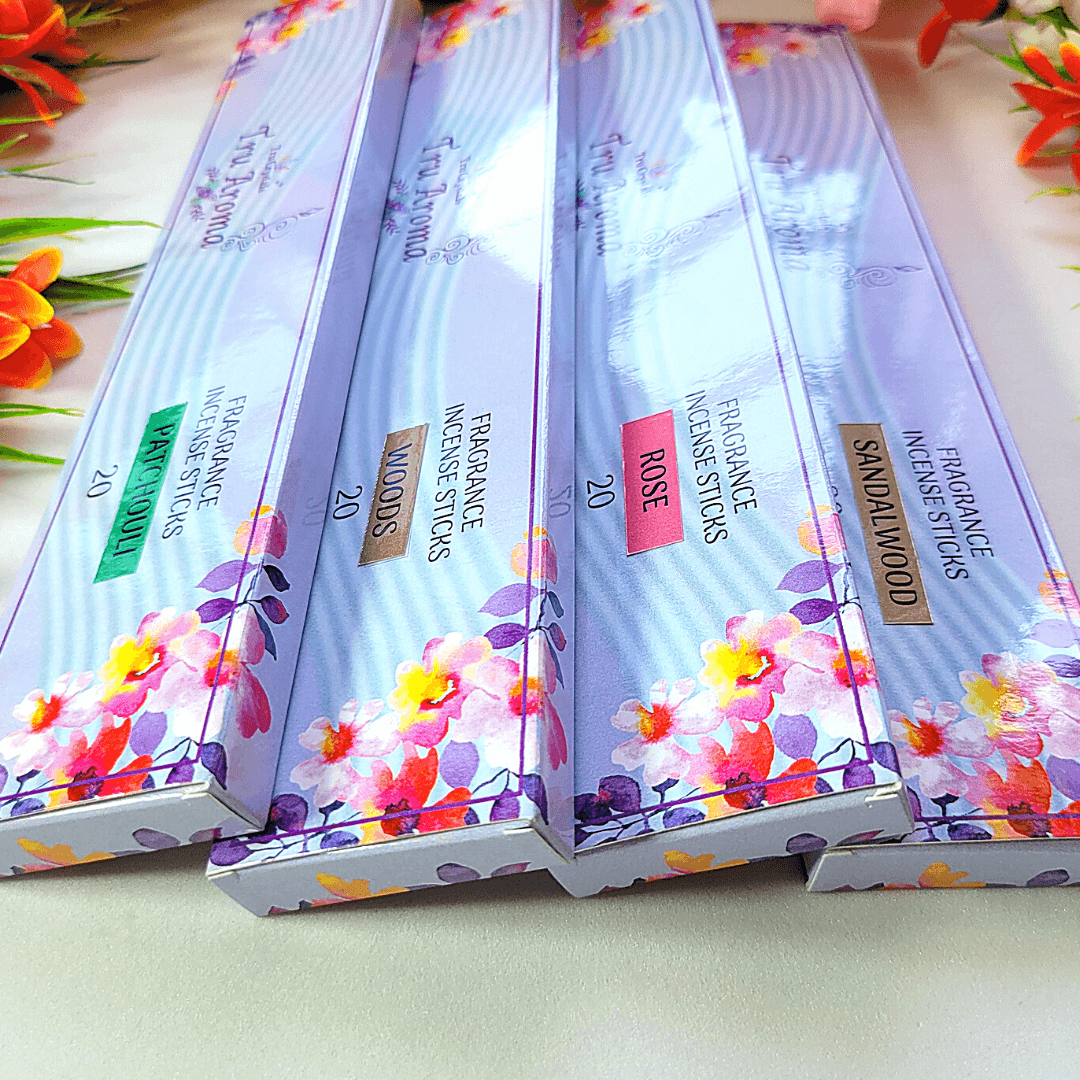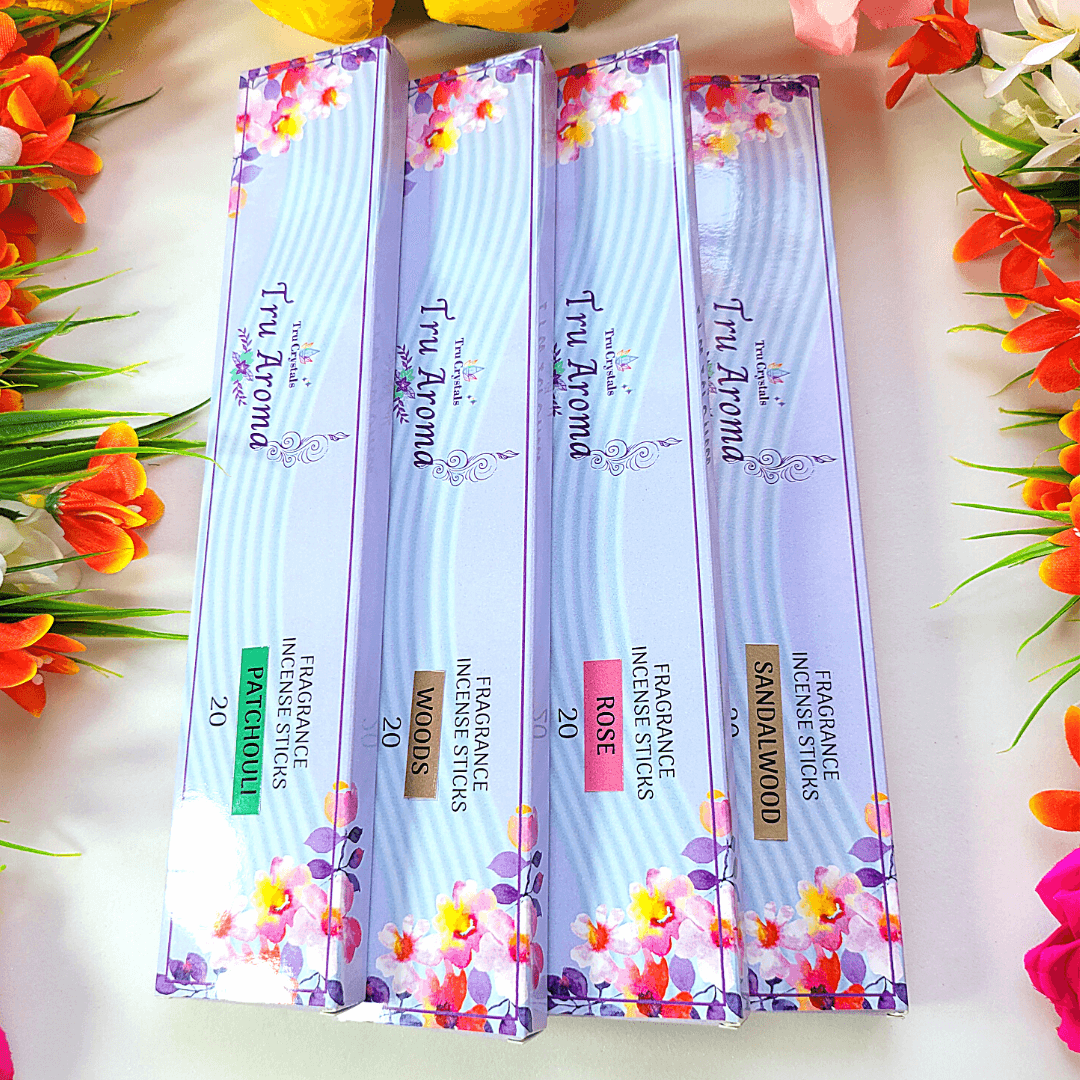 Energy healing
Peacefulness
Harmony In life
Happy & positive