Regular price
Rs. 7,659.00
Regular price
Sale price
Rs. 7,659.00
Unit price
per
Sale
Sold out
Unveil the captivating beauty of nature with our Amethyst Geode – a stunning geological wonder that effortlessly blends artistry and relaxation. Crafted over millennia, this enchanting creation showcases the remarkable harmony between Earth's forces and the splendor of amethyst crystals.
Nestled within the heart of this geode lies a mesmerizing array of amethyst crystals, ranging from delicate lavender to rich violet hues. Each crystal reflects light in its unique way, creating a visual symphony of colors that soothes the soul.
Its irregular shape and textured surface tell the story of Earth's geological evolution, making each piece a one-of-a-kind masterpiece.
Amethyst has been cherished for centuries for its calming and meditative properties. Placing this geode in your living space or office can help create an atmosphere of tranquility, allowing you to escape the hustle and bustle of everyday life.
Weight: 1.387Kg
Height: 5.5 inches
Width: 4 inches
View full details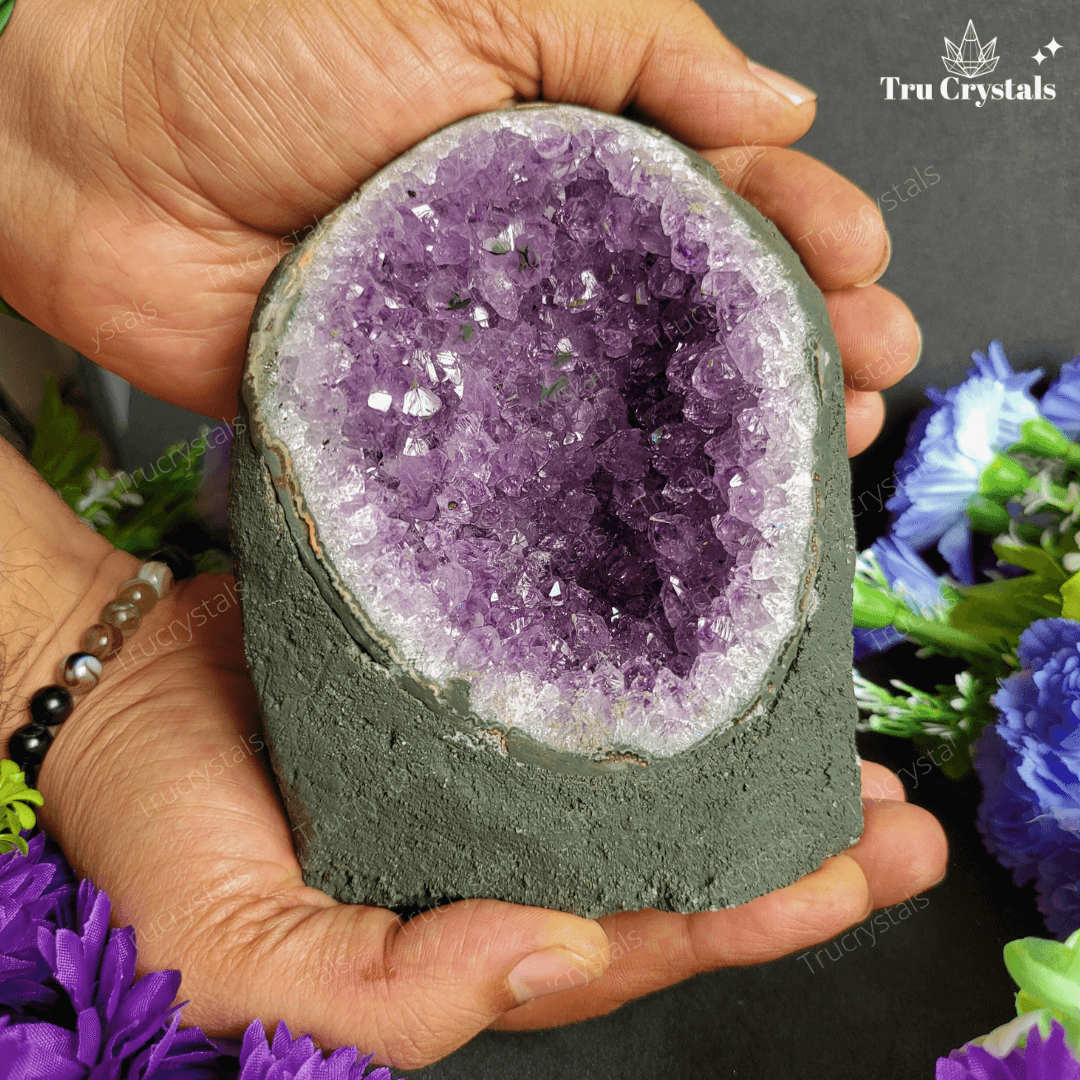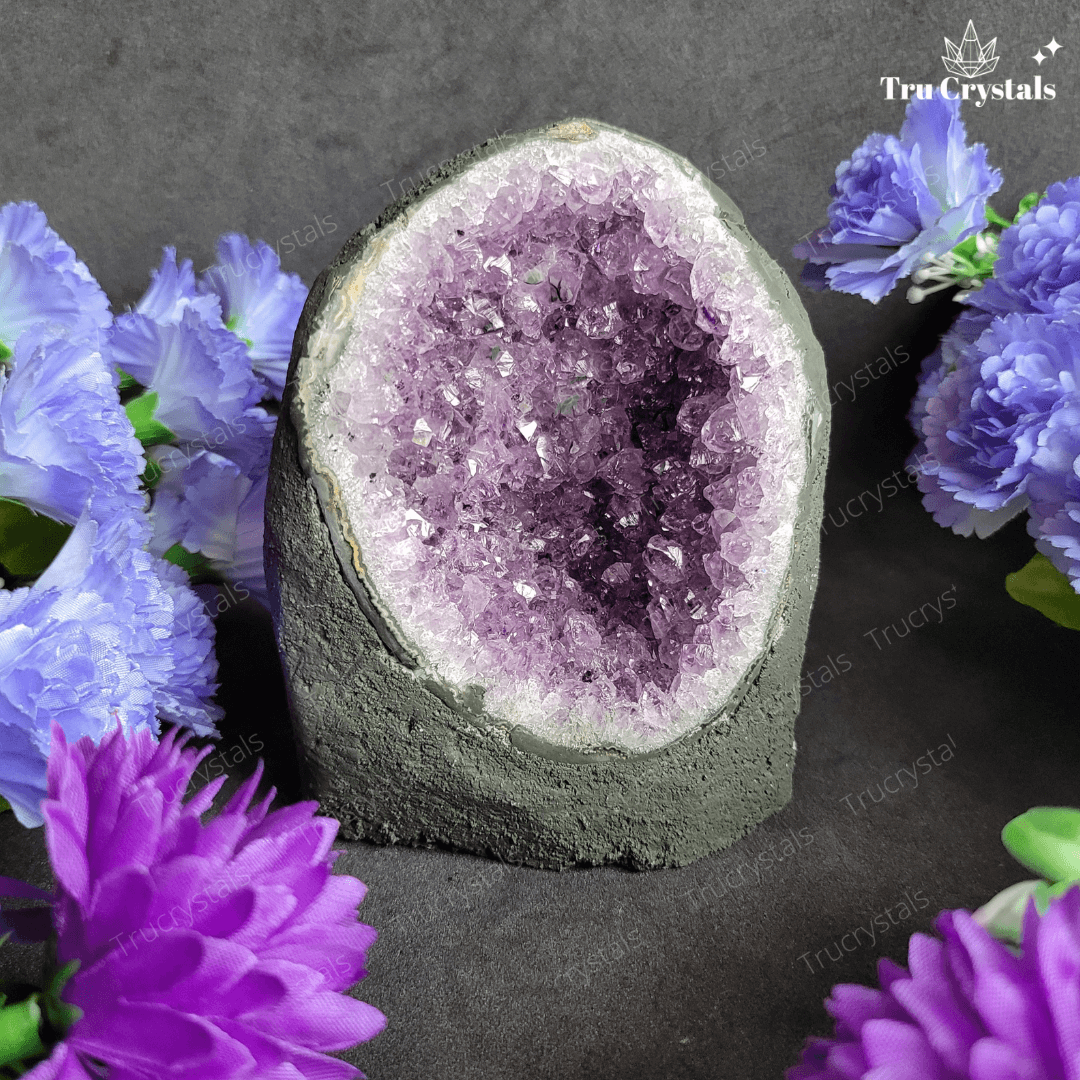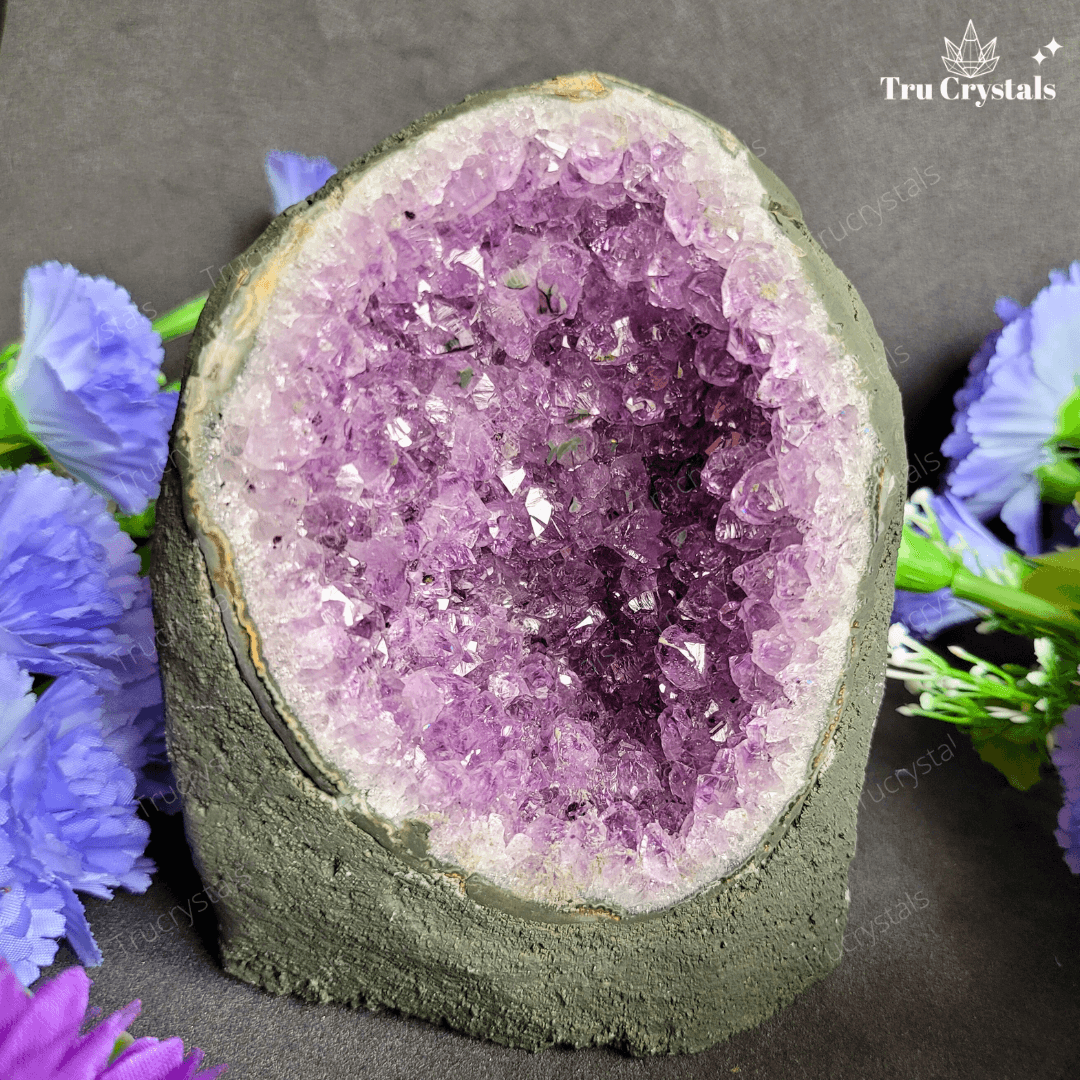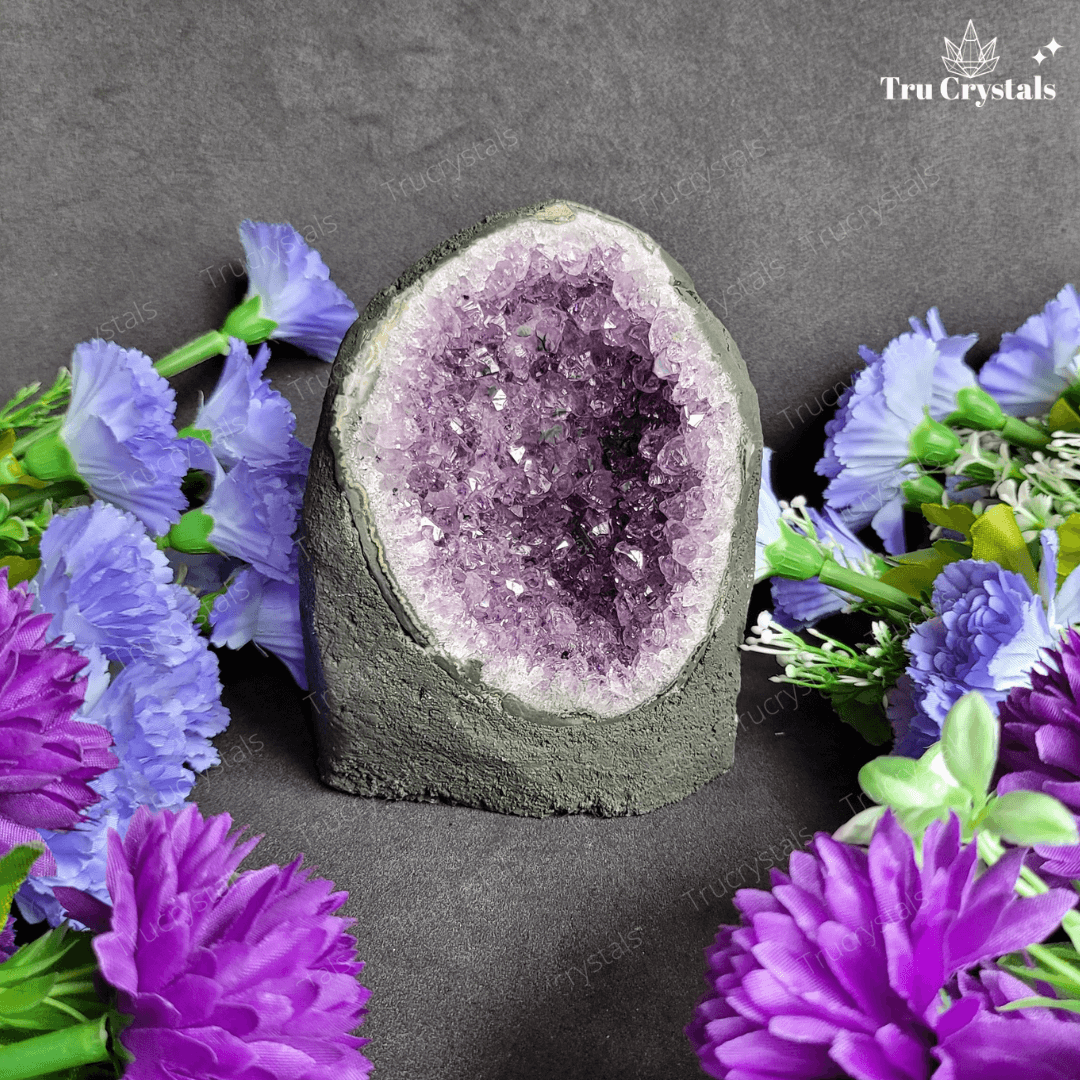 Energy healing
Peacefulness
Harmony In life
Happy & positive