Regular price
Rs. 6,399.00
Regular price
Sale price
Rs. 6,399.00
Unit price
per
Sale
Sold out
A captivating natural wonder that brings the beauty of the Earth's crystalline treasures into your space. This mesmerizing geode is a testament to the remarkable artistry of nature, showcasing stunning shades of deep purple amethyst crystals nestled within a beautiful yet harmonious geode formation.
Handpicked for its exceptional quality and aesthetic appeal, each Amethyst Geode is a unique masterpiece, carefully extracted from the heart of the Earth. The geode's exterior exhibits a textured and rugged surface, reminiscent of the raw geological forces that shaped it over countless years. The rough exterior contrasts beautifully with the sparkling interior, creating a striking focal point that effortlessly draws the eye.
As you gaze into the heart of the Amethyst Geode, you'll be entranced by the intricate patterns of amethyst crystals , reflecting light and color in captivating ways. The deep purple hues of the amethyst crystals are not only visually captivating but are also believed to possess various metaphysical properties, such as promoting relaxation, enhancing spiritual awareness, and fostering a sense of tranquility.
Whether placed in your living room, bedroom, office, or meditation space, the Amethyst Geode adds a touch of elegance and mystique to any environment. It serves as a stunning decor piece that effortlessly merges with various interior design styles, from modern to rustic, creating a balanced blend of nature's rugged beauty and refined aesthetics.
Each Amethyst Geode comes with a sturdy base, allowing you to proudly display this natural marvel in all its glory. Whether you're a crystal enthusiast, a nature lover, or someone seeking a unique statement piece for your space, the Amethyst Geode is a symbol of nature's artistry and a testament to the timeless beauty that the Earth offers. Embrace the enchantment of amethyst and make this mesmerizing geode a cherished part of your life's story.
Weight: 1.042kg
Height: 5inches
Weight: 3.5 inches
View full details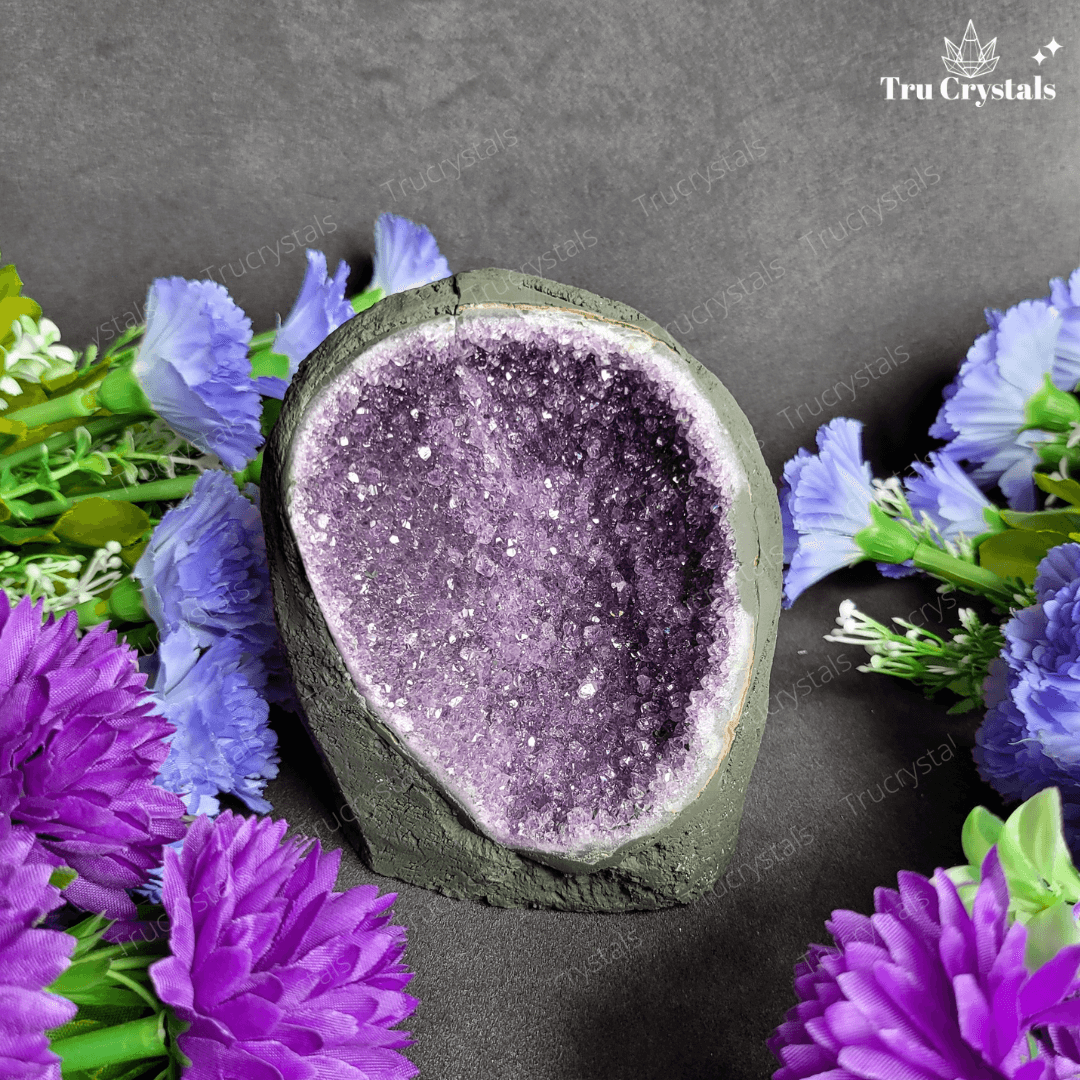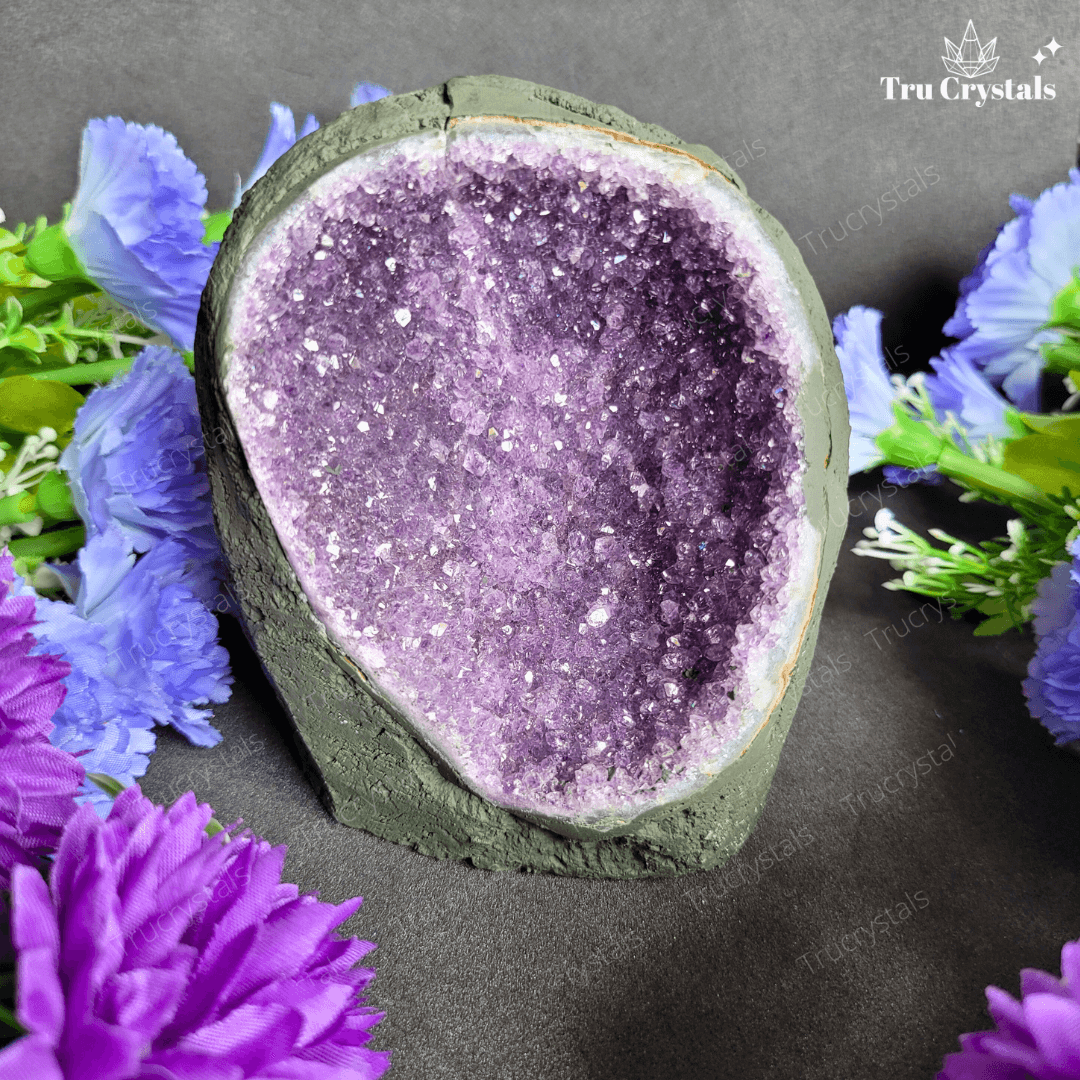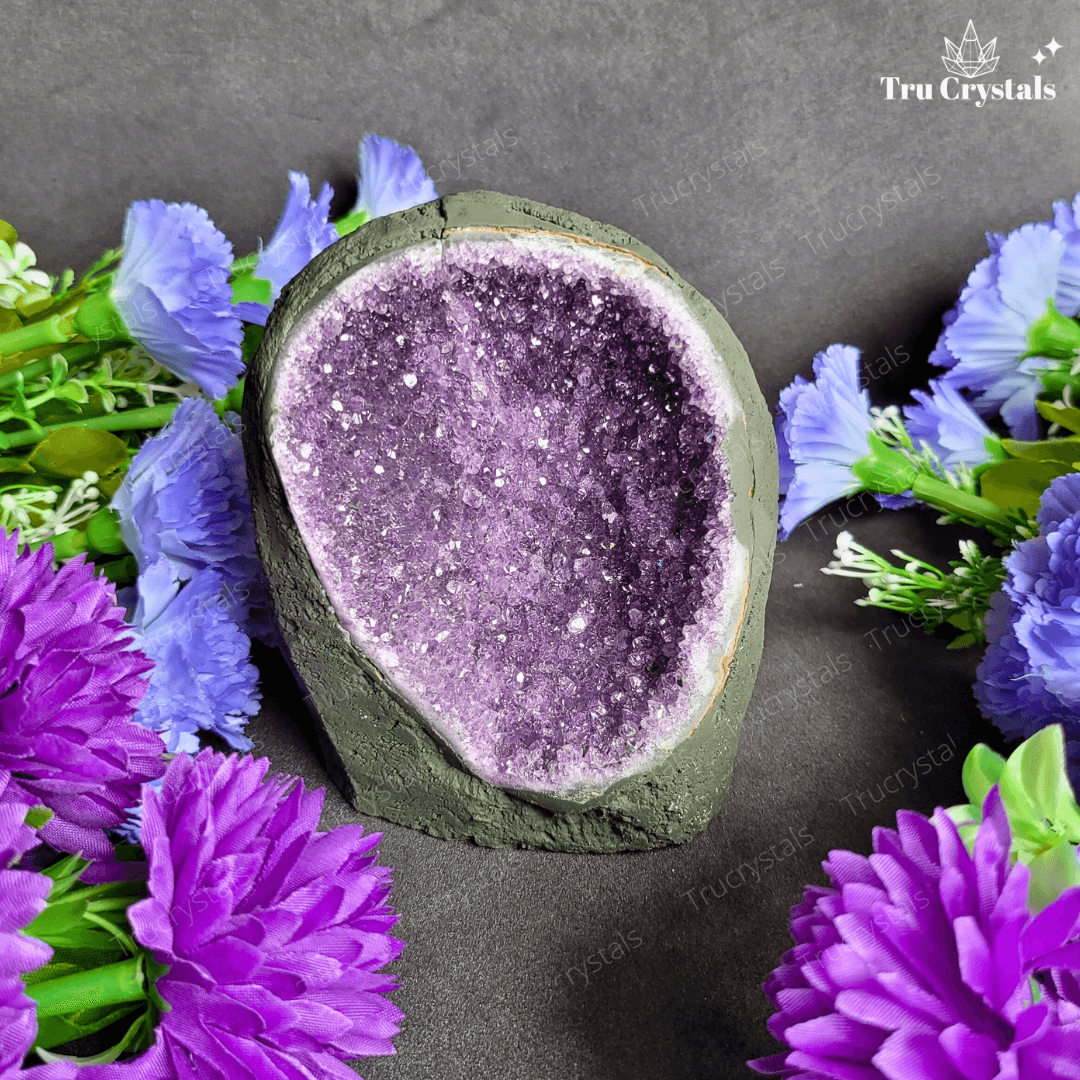 Energy healing
Peacefulness
Harmony In life
Happy & positive