Regular price
Rs. 5,859.00
Regular price
Sale price
Rs. 5,859.00
Unit price
per
Sale
Sold out
 Amethyst Geode – a mesmerizing masterpiece of nature that brings the beauty of amethyst crystals into your space. This stunning geode showcases the enchanting allure of amethyst in its raw and untouched form, making it a unique and exquisite addition to any decor.

Unveil the intricate and vibrant world hidden within the Amethyst Geode's rugged exterior. The deep, regal purple hues of the amethyst crystals create an atmosphere of tranquility and elegance, casting a soothing aura that can transform any room into a sanctuary of relaxation.

Each Amethyst Geode is a one-of-a-kind creation, handpicked to showcase the finest specimens of amethyst crystals. The varying sizes and shapes of the crystals create a breathtaking mosaic of colors and textures that reflect and refract light in captivating ways, offering a spectacle of natural beauty that is both calming and awe-inspiring.

Whether you place it in your living room, bedroom, office, or meditation space, the Amethyst Geode becomes a focal point that radiates positive energy and promotes a sense of balance. It is not only a stunning decor piece but also a powerful symbol of spiritual growth, clarity of mind, and enhanced intuition.

Bring the captivating beauty of the earth's treasures into your surroundings with the Amethyst Geode. Each piece is a testament to the wonders of nature and a reminder of the incredible artistry found in the depths of the Earth. Elevate your space and uplift your spirit with the timeless allure of the Amethyst Geode – a true embodiment of elegance, serenity, and natural splendor.
Weight: 1.042kg
Height: 4.5 inches
Width: 4 inches
View full details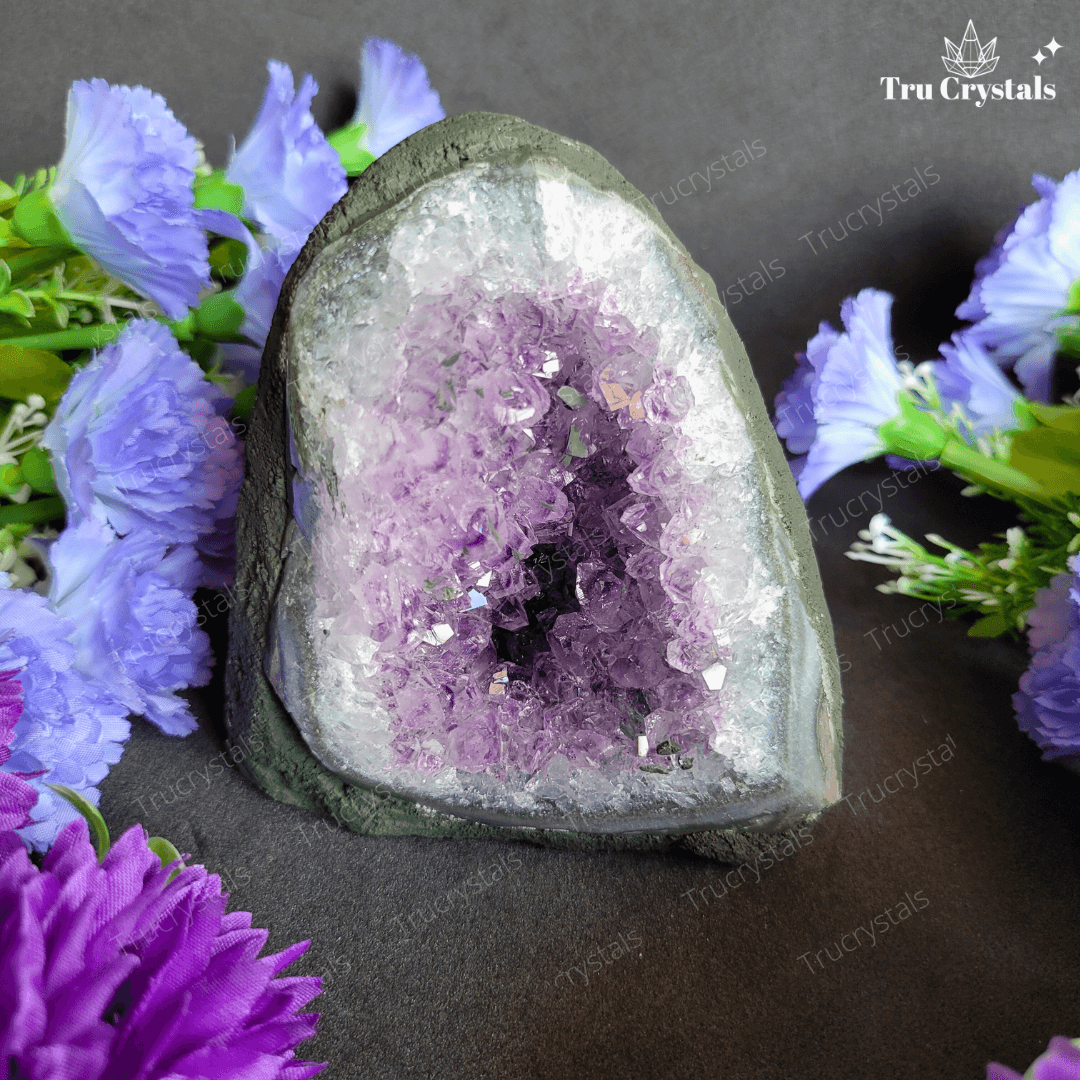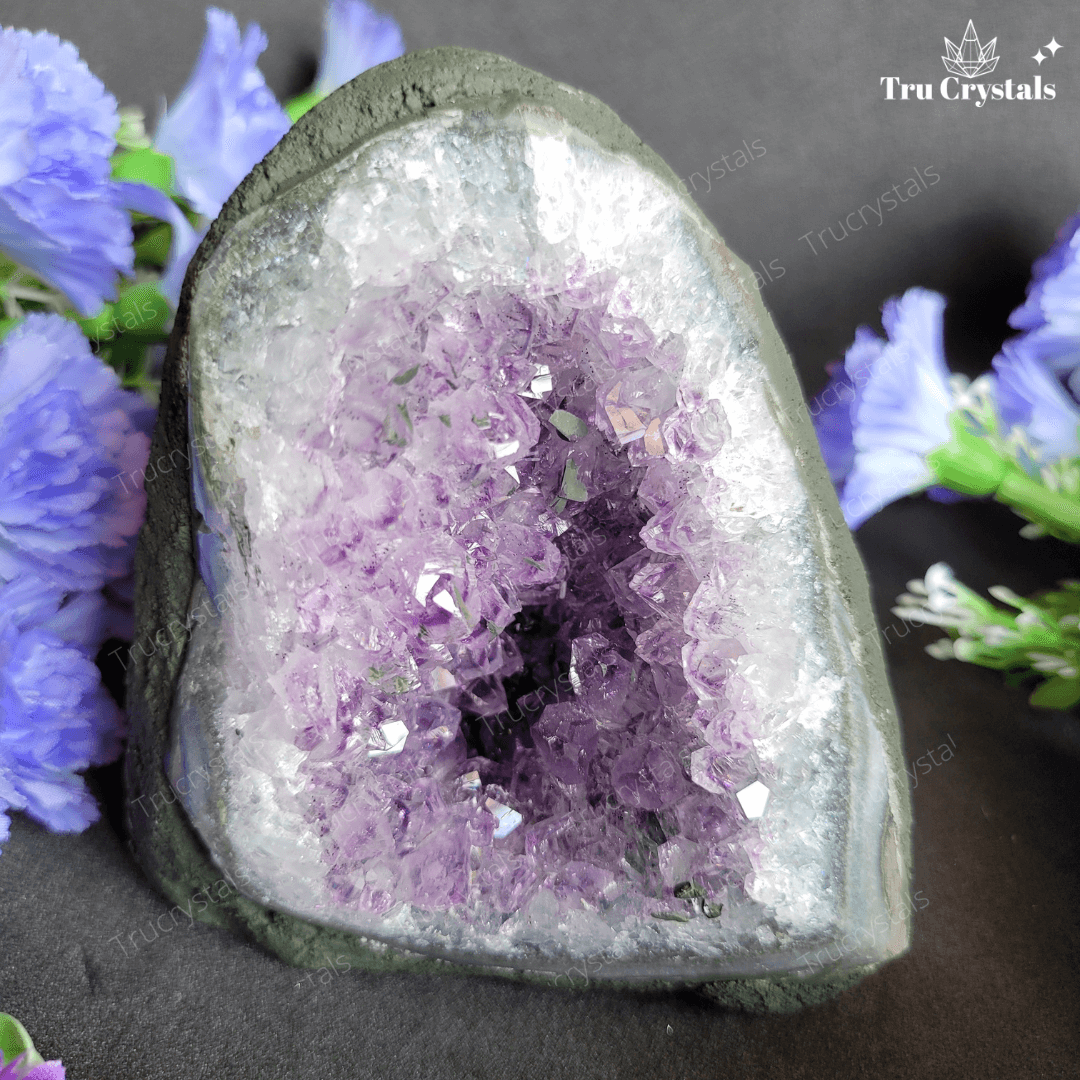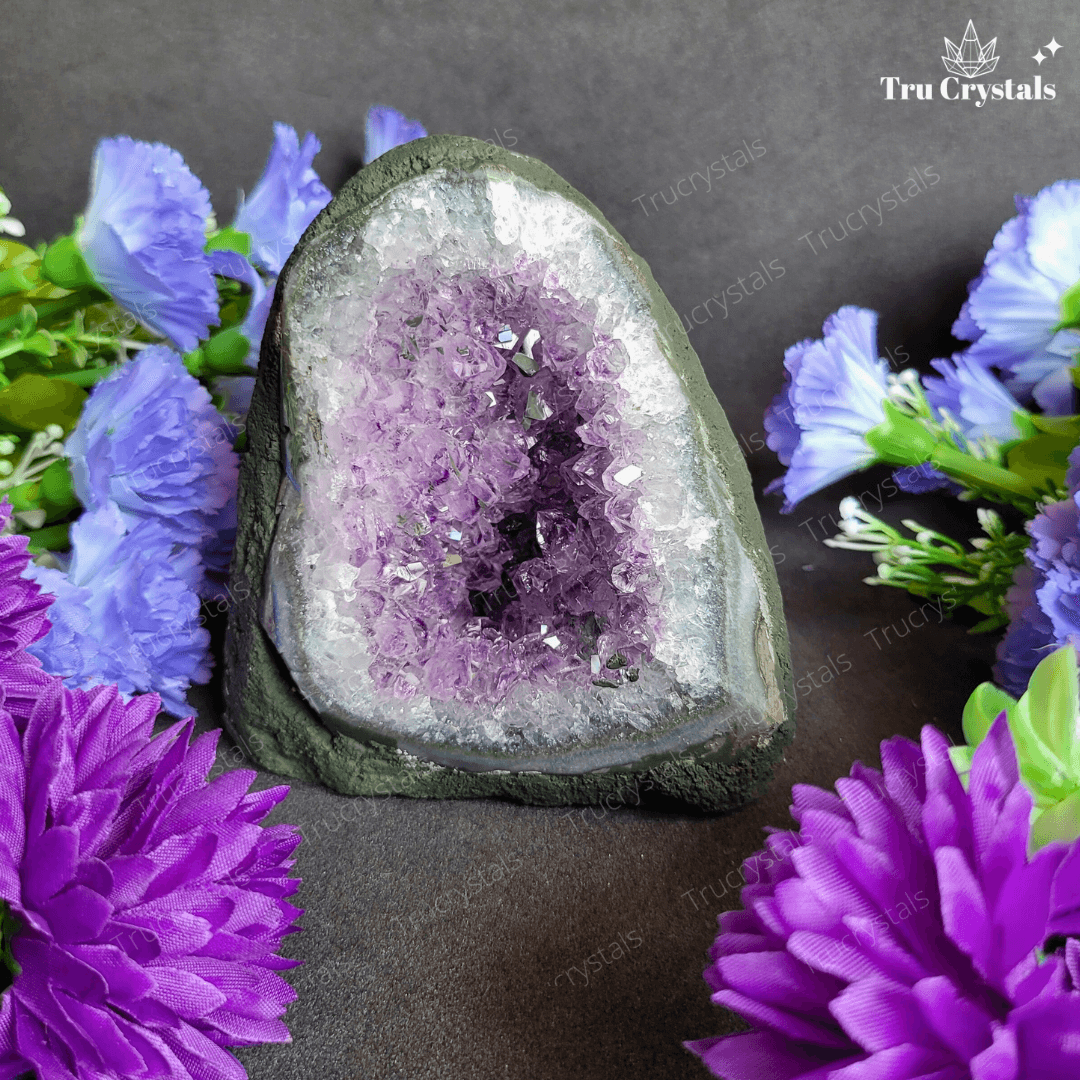 Energy healing
Peacefulness
Harmony In life
Happy & positive